Fitbit Charge 2 and Flex 2: Hands-on with the best Fitbits yet!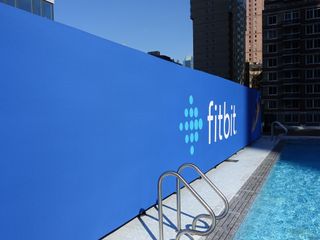 Fitbit always seems to offer the right product at the right time. It anticipated the rise of fitness wearables all the way back in 2008, when it debuted the original titular product, and has slowly iterated on that basic design since its first commercial undertaking, the Ultra, in 2011.
Fitbit had its iPhone moment in 2013 when it debuted the Flex, its first wrist-worn wearable, to much acclaim. The proposition was simple: a small module that lived inside a comfortable rubberized band, that tracks steps and sleep and uploads them to the cloud through an iPhone app.
Since then, the company has enjoyed plenty of success with follow-up products like the Charge and Charge HR, and no shortage of controversy (and lawsuits) from people complaining that the metal in them causes irritation. Fitbit even fully recalled its Force band in 2014 stemming from a high number of complaints.
But through all of this, it has maintained a strong dominance in the fitness tracker market, even as companies like Apple have encroached with more expensive and far more capable (and confusing) alternatives. Now, Fitbit is debuting two new products, sequels to its two most popular lines, the Flex 2 and Charge 2, and they feel like the products that, in many ways, should have happened years ago.
Fitbit Flex 2
The simplest and easiest to understand of the two new products, the Flex 2 builds on the success of the original, and adds some accessorizing flair from the Alta, which was released earlier this year.
Available for $99.95, Flex 2 is probably the perfect Fitbit as it was described all those years ago. First, it's small — like, this module is tiny — and still removable, so easily replaced if lost or transferred to another band. And it's now waterproof, which makes it the first Fitbit you can keep on in the shower, pool, or ocean without worrying the parts inside are going to corrode and shut down.
Like the original, the Flex 2 doesn't have a screen; instead, it has five LEDs that double as progress counters (10,000 steps = one LED for every 2,000). After using various screen-based Fitbits, and a number of smartwatches, over the years the Flex 2's lack of a screen feels like an incumbrance, but the Fitbit representatives I talked to at the launch event in New York emphasized that the tracker can, and likely will, be worn alongside timepieces of all types, including smart watches.
Even though the Flex 2 lacks a screen, it still attempt to recreate many of the requisite "smart" features found on more expensive trackers like the Force, Alta and Charge: its LEDs now support colors, which light up along with the vibration motor to notify when a call is coming through on your iPhone or Android device.
Image 1 of 4
Fitbit has always been good about trickling features from its more expensive trackers down the product line. To wit, the Flex 2 supports call and text notifications, as stated, and now automatically tracks various types of activity, as well as sleep, with no furious tapping on the module to enter various modes. For all intents and purposes, you can wear and use the Flex 2 all day, every day, for its entire battery span — around five days — without having to interact with it at all. Because it syncs automatically with your phone and uploads that data to the cloud, this is about as passive a tracking experience as you can get.
But Fitbit isn't content to let the Flex 2 be yet another fitness tracker. Because its core is a removable module, the company has announced a bevy of accessories, including multi-packs of colored fitness bands, and optional metal bangles and pendants. While some of these more luxurious items, like the rose gold and gold bangles and pendants, cost the same as the Flex 2 itself — $99.95 — they are sufficiently well-made and stylish to pass for an understated piece of jewelry. In this writer's opinion, anyway.
And I can't talk about the Fitbit Flex without talking about its charger. Like every generation, this one has a proprietary dock, though unlike in the past this one may last more than a few months. Every five days or so, you'll have to remove the module from its casing and align it with the three pins in the dock, plugging the other end into a USB port. Easy enough, and the battery is small enough that it should only take around an hour to reach a full charge. Good stuff.
Fitbit Flex 2 accessories
The Fitbit Flex 2 will offer several accessories at launch:
Classic fitness band in 7 colors : Black, Blush Pink, Gray, Lavender, Magenta, Navy and Yellow ($14.95)
Classic 3-pack fitness bands: Pink Pack (Blush Pink, Lavender and Magenta) and Sport Pack (Gray, Navy and Yellow) ($29.95)
Bangle Accessory: Rose Gold and Gold ($99.95), Silver ($89.95)
Pendant Accessory: Gold ($99.95), Silver ($79.95)
Clip Accessory: Black, Lavender ($19.95)
Fitbit Flex 2 pricing and availability
The Fitbit Flex 2 will be available in October for $99.95, with the following band colors:
Fitbit Charge 2
The more exciting of the two announcements (for me, anyway), the Charge 2 builds on the Charge HR, Fitbit's most popular tracker ever, and arguably the most ubiquitous wearable in North America.
The Charge 2 amalgamates a number of improvements from previous Fitbits into what is likely going to be a monster-selling product. There's an ample vertically-oriented OLED display that, while not capacitive, responds to taps. Along with tapping the display to cycle between statistics, there's a single button on the left side that switches modes; the watch face gives way to a live heart rate summary, and manual toggles for a stopwatch, exercise routine and a mediation mode called Relax, which is new to Fitbit.
Unlike the original Charge, Fitbit is not distinguishing between those who want heart rate monitoring and those who do not. The Charge 2 has Fitbit's PurePulse continuous HRM, and it's quite nice to be able to check it without having to wait several seconds for it to switch on. This will be extremely useful for runners and other aerobic enthusiasts, but the Charge 2 still lacks the one core feature of more expensive and more pro-oriented wearables: a GPS sensor.
Instead, the wearable "borrows" GPS data from your phone (if you have it on you while running), like the Apple Watch and many others. Sure, GPS modules require lots of space within the chassis, and yes, they eat battery life, but the only Fitbit model with one is the two year-old Surge.
Image 1 of 5
Still, the Charge 2 is a hell of a fitness tracker, and after wearing it a few days quickly became my favourite Fitbit ever. It just works, tracking steps, conveying notifications, and providing me essential sleep information through the excellent iPhone app. It's admittedly not that different from the Alta, and not nearly as "smart" a band as the Blaze, but at $149.95, it strikes the right balance between size, battery life, features, and quality.
Much of the Charge 2's prowess comes from software improvements, including its ability to track workouts that involve more than one activity, like a gym workout that moves from the treadmill to the bike to weights. The company also promises improved stats for stationary aerobic activities like yoga or exercise bikes.
Like the Alta before it, the Charge 2 is all about the accessories. The straps are easily removed with an intuitive latch system, and Fitbit is offering a large selection of colors and styles at launch in September. And later, in October, two special edition Charge 2 models will be available for $179.95: a rose gold stainless steel chassis with lavender band; and a gunmetal stainless steel chassis with textured black fitness band. There will also be a Luxe line for the Charge 2, including leather bands in brown, pink, and indigo.
The Charge 2 also adopts the Alta's "claw" charger, which caused so many problems for me and others on that model. Fitbit representatives assured me that the one for the Charge 2, which is larger and considerably more robust, will not cause issues, but we'll have to see how it holds up after a few months.
Fitbit Charge 2 accessories
Here are the Fitbit Chard 2 accessories that will be available at launch:
Classic fitness band accessory in Black, Blue, Plum and Teal at launch; Lavender available in October ($29.95)
Luxe, premium leather accessory band in Brown, Blush Pink, Indigo ($69.95)
Fitbit Charge 2 pricing and availability
The Fitbit Charge 2 will be available in September for $149.95 with the following band colors:
In October, the Special Edition series will launch for $179.95 in the following combinations:
Lavender fitness band with Rose Gold tracker
Black fitness band with Gunmetal tracker
Blaze and Alta — new stuff
The Fitbit Blaze and Alta lines are also getting a couple of special editions for those who want them in slightly more expensive, high-fashion versions.
Both trackers are getting gold-plated stainless steel enclosures that pair with with accompanying bracelets; the Alta version is the complete package of gold (or silver, if you're into that instead) that creates a bangle, similar to the Flex 2.
The Blaze, the company's only "smart fitness watch," is also getting a number of new bands, including a slim leather band and some new nylon options, which I sampled and look very nice.
Both the Blaze and the Alta are under a year old, and are extremely similar in many ways to the Charge 2 and Flex 2. It's unclear whether Fitbit plans to lower their cost at all — the Alta starts at $129.95 and the Blaze at $199.95 — but there is still plenty of room in the company's lineup for them. Heck, Fitbit still sells the original Zip for $59.95.
Two big upgrades
The Fitbit Charge 2 and Flex 2 are fairly iterative updates to two of the most popular trackers of all time, but that's OK: they're exactly what they need to be. While it can be argued that Fitbit's core competency has been subsumed into smartwatches like the Apple Watch and, increasingly, in ultra low-cost wearables from companies like Lenovo and Xiaomi, no company does the simple integration of hardware and mobile software as well — even in 2016.
It's clear that Fitbit will need to move beyond its lineage as a glorified pedometer at some point, but right now, and for what most people need today, these are great products at accessible, gift-friendly prices.
See at Fitbit (opens in new tab)
Get the best of iMore in in your inbox, every day!
Daniel Bader is a Senior Editor at iMore, offering his Canadian analysis on Apple and its awesome products. In addition to writing and producing, Daniel regularly appears on Canadian networks CBC and CTV as a technology analyst.
Surprised you are covering this since Fitbit and Apple aren't on the best of terms.

I will never buy anything that does not allow me to easily import / export my infos out, no integration with Apple Health app is a no go.

Another overly positive article about Fitbit. I had several Fitbits in the past and for my taste, their products are too iterative (as the article said, they still sell Fitbit Zip). More troubling aspect that the article does not mention is lackluster build quality. My family owned total of 6 Fitbit trackers to date. And EVERY SINGLE ONE OF THEM had to be replaced due to really poor build quality. None of them lasted more than 6 months in decent condition. On a positive note, Fitbit's customer support is stellar (if somewhat slow to respond). But after the warranty expired, they all failed again. My wife and I have since switched to Apple Watch, which is exceedingly high quality. When and if Apple make cheaper watch, my kids will switch, too.

I totally agree that Fitbits have traditionally been of troubling quality (though I've not have many issues with them personally), but both the Charge 2 and Flex 2 appear to be significantly more robust. We'll have to see over the long-term, but I'm not nearly as worried wearing these as I have with previous versions. Just my two cents.

My wife went through 2 Charge HR's in 3 months. The back plastic seems to come unglued making it difficult to charge the device. Online search indicates build quality is an issue. An entry level Apple watch is $299. I may replace the Charge HR (not 1 year old yet) with next in the next few months.

Yeah, I just got a refund for a Charge HR that spontaneously developed an air bubble underneath the rubber strap at its 4-month mark. I'll be waiting till early next year to see if these iterations are in fact any better in terms of build quality.

IMO, the whole point of a smart fitness watch is to minimize reliance on a big bulky phone during exercise. Leaving out GPS just to get a day or two more battery is a bad decision.

Daniel, did you do any HR accuracy testing> I had the prior charge hr version and it was pretty bad during any high intensity exercising. I think fitbit was sued over this. I found the apple watch to be much more accurate for HR (comparing to HR chest straps) than the fitbit I had and returned. I did like the fitbit software better than the activity app.

I love the design and colors, looks promising:)

Too expensive. And do they interface with health kit yet?
Thank you for signing up to iMore. You will receive a verification email shortly.
There was a problem. Please refresh the page and try again.