Fitbit stops sales and recalls Force amid rash of skin irritation complaints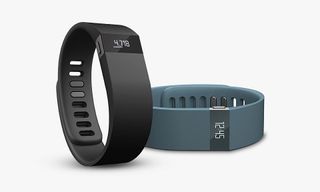 Responding to complaints of skin irritation from Fitbit Force users, Fitbit has stopped sales of the fitness band and is conducting a recall of the product. They're offing a refund direct to consumers for the full retail price of the Force ($130) and have set up a dedicated webpage (opens in new tab) and call center to handle the recall.
Fitbit CEO James Park said that "only 1.7% of Force users have reported any type of skin irritation," that test results have shown "are likely experiencing allergic contact dermatitis." The growing chorus of reports about skin irritation was likely a factor in pushing the company towards the recall.
Press release:
I co-founded Fitbit in 2007 to help people lead healthier, more active lives. We have been thrilled by your response to our products, and are committed to customer satisfaction. Late last year, we began selling Fitbit Force, our most advanced activity tracker. Recently, some Force users have reported skin irritation. While only 1.7% of Force users have reported any type of skin irritation, we care about every one of our customers. On behalf of the entire Fitbit team, I want to apologize to anyone affected.
From the beginning, we have taken this matter very seriously. We hired independent labs and medical experts to conduct a thorough investigation. Here's what we know:
Independent test results have not found any issues with the battery or electrical systems.
Test results show that users are likely experiencing allergic contact dermatitis.
All Force materials are commonly used in consumer products. However, some users may be reacting to the nickel present in the surgical grade stainless steel used in the device. Other users are likely experiencing an allergic reaction to the materials used in the strap or the adhesives used to assemble the product.
We have now learned enough to take further action. We have stopped selling Force and have decided to conduct a voluntary recall. We are offering a refund directly to consumers for full retail price. For additional information related to the recall, we have set up a dedicated page on our website and a call center at 888-656-6381.
To our Force community, rest assured we're working on our next-generation tracker and will announce news about it soon.
Thank you for your continued loyalty and support.
Sincerely, James Park CEO & Co-Founder
Source: FitBit (opens in new tab)
Fitbit
○ Fitbit Buyers Guide
○ Fitbit Users Guide
○ The Best Fitbit to Buy
○ Fitbit News
○ Fitbit Forums
○ Buy on Amazon (opens in new tab)

Derek Kessler is Special Projects Manager for Mobile Nations. He's been writing about tech since 2009, has far more phones than is considered humane, still carries a torch for Palm, and got a Tesla because it was the biggest gadget he could find. You can follow him on Twitter at @derekakessler.
"Rash" of Skin Irritation Complaints. You're terrible. LOL

lol I know, I saw that one too. Derek can really turn a phrase...

after having used 1st-gen Jawbone UP (terrible), had to go through about 4 replacements, then a FitBit 'One' (the belt clip unit), and then ANOTHER run with Jawbone UP 2nd-gen - still not good, and then FitBit 'Flex', I finally landed on what I think is the best of them all - the Loop by Polar. Best for many reason - love the display, love the mobile app (the app could use some improvements, honestly, but that's really more fluff than anything), love the way it fits, love the clasp approach (Flex was a HUGE pain to clasp together) - it's the best. Yes for me better than Nike Fuelband, better than Garmin VivoFit or whatever. Just awesome.
http://www.polarloop.com/

Apple needs to think twice before jumping into this market. Anything to do with health means the ambulance chasers are frothing at the mouth for lawsuits and Apple is the premier deep pockets target. If Apple releases any kind of monitoring device it will be mere days before a class action lawsuit is filed claiming Apple's technology was negligent in alerting some bozo to his impending heat attack or stroke. Sorry state of affairs for any business in the health field as the lawyers heavily advertise to find clients who have been 'victimized' by whatever. Mark my words. Apple will regret entering this market.

I have a force, and did have a reaction. The skin under the device became inflamed, and eventually peeled off. Felt like a mild chemical burn. The reaction was in the size/shape of the metal part of the device, although I haven't had reactions to nickel in the past. I hope they come out with a replacement soon, I did enjoy the device for the 2-3 days I wore it before having the reaction.

I live Denmark, where the Force is yet to be released. I bought mine of e-bay, to have it earlier. Sadly I just don't see any way for me to return it, since the form is only for Canada or US. Am I supposed to just write them a personal email with my issue?

Fitbit:
http://updatelly.com/Search/Fitbit

I've had mine for two months... No issues Posted via the Android iMore App!

I'll be keeping mine also. Had it since launch day and its the best fitness tracker I've owned. (And I have tried them all.) The thing that makes fitbit so good is the software. The Nike+ unit is nice but the software sucks. Jawbone software is even worse. I think fitbit is actually making a mistake recalling this product. The amount of user effected is very low and the damage to their reputation will be very high. There are also lots of people that get rashes from watches. I can't remember any watches being recalled?

I love my force way better than the nike bands. I have a nickel allergy and the band bothers me way less than my watch or my belt and those haven't been recalled. I get sending it back if it causes you a problem but it seems like they don't even plan on supporting it for the people who decide to keep it. Will they still be releasing the update to allow notifications?

I love my Force and will be keeping it. Have tried all of them and for me this one is the best by far. NO issues what so ever it.

I love mine as well, and have no intentions of returning it, but that raises some questions. Will the company go bankrupt? Will they continue to support the website and app? What will happen to my data?

That's interesting. I wonder if it's the material of the product. Well it must be pretty serious to recall all product. At least that got ahead of this quick! Sent from the iMore App

I got the rash, too. It really looks like a chemical burn - the skin's red, raw, and inflamed. I've worn my Force since Black Friday with no issues whatsoever, until about two weeks ago. The rash took a while to appear, until it got decently severe and I had to take my Force off. I figured it was an allergic reaction, but I'd worn it for months with no issue. I just hope it's not something to do with the battery leaking - but it does truly look like a chemical burn. I loved my Force to pieces but am sending it back.

Hi, My law firm recently filed a class action lawsuit against Fitbit on behalf of individuals who purchased a Fitbit Force™ Wristband. Our lawsuit alleges that many Force users have reported skin rashes and blisters after using the device, and that Fitbit violated consumer protection laws by continuing to market and sell the product even after receiving complaints about the rashes. If you wore the Force Wristband and experienced a rash, blisters or burns, please give us a call at (866) 981-4800 or email emo@girardgibbs.com. You can also visit our website: http://www.girardgibbs.com/fitbit-force-wristband-tracker-rash-class-act... Thanks,
Ellen
Get the best of iMore in in your inbox, every day!
Thank you for signing up to iMore. You will receive a verification email shortly.
There was a problem. Please refresh the page and try again.