Fruit Ninja to get major revamp for iPhone and iPad in early October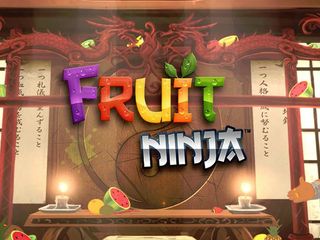 Developer Halfbrick will release a major revamp of its classic arcade action game Fruit Ninja for the iPhone and iPad in early October, which will include some big gameplay changes along with a new menu and user interface.
In an email sent to the media, Halfbrick stated that Fruit Ninja, which challenges player to slice and dice various types of fruit by moving their fingers on a smartphone's touchscreen, has generated over 500 million downloads across all of its platforms since the first version was released in 2010. As far as the October revamp, Halfbrick says:
Do you think it's a good idea to relaunch Fruit Ninja with such a major change?
I have been writing professionally about technology and gaming news for 14 years.
What's the betting it will be identical just with fancy swishing slow mo Posted via the Android iMore App!

Fruit Ninja not working on my iphone 6 :(
its only me ?

Still love Fruit Ninja. Sent from the iMore App

I used to be seriously addicted to this game, i haven't played it in a while but I might just give it a go with the new update. Sent from the iMore App

Would it have been better if they release a new version with better graphics & gameplay (+ a universal app)? Fruit ninja 2 anyone? But, yeah, it's nice to see the devs still put a lot of effort to their apps.
Thank you for signing up to iMore. You will receive a verification email shortly.
There was a problem. Please refresh the page and try again.