GameLoop launches social network for gamers on iOS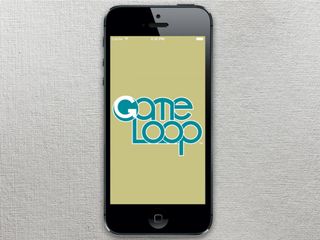 Anybody remember Heyzap? It was a social networking app for gamers that allowed users to socialize about games and discover new games. The Heyzap team recently pulled its iOS app however, switching focus to their targeted ad SDK. That pretty much left Raptr as the only social networking app for Apple gamers.
Now a new player has entered the field: GameLoop. The GameLoop app is free and allows users to discuss the games they enjoy while also discovering new games to play. With the ability to detect all of your iOS, Xbox, Playstation, and Steam games, GameLoop is poised to be a serious and more mobile-focused competitor for Raptr. Read on for full details!
Getting started with GameLoop
GameLoop is targeted at social networking-savvy gamers. In fact, you don't manually create a new account as you would with many other services. Instead, players have the choice of signing in with Twitter (my preference), Facebook, or Google+. Once you've linked one of those accounts, you're ready to go with GameLoop. That said, users can sign in as a guest without linking an account. Maybe see how you like the app before laying down your existing networking details, I don't blame you.
Having linked up and created an account, GameLoop will automatically detect the games installed on your iPhone or iPad and add them to your gaming library. If you play games on other platforms, you can also add most of those to your library as well by linking Xbox Live, Playstation Network, and Steam accounts. Notably absent is Google Play syncing, but that could be due to technical restrictions on Google's part.
Using The Loop
Now that GameLoop knows what games you play, it can create a custom live feed called The Loop. This is the main portion of the app, where you'll see posts relating to the games you have in your library. You'll also see posts from people you follow, posts you create, and posts about new games. The idea is to share and discuss games you already care about, plus get exposure to different games that you might enjoy. The feed can be sorted in several ways: by platforms, by games, trending games, and My Games.
Creating a post of your own is called "Looping It." First you pick a game, and then write a short Twitter-length comment about it. You can attach a screenshot if you like, as well as tagging specific people in the same way you would tag someone on Twitter. Conveniently, you can also share posts directly to Facebook and Twitter as well. Who wants to retype the same message on all the networks they use?
What will people post on GameLoop? You can share memorable moments, high scores, or recommendations for a game. Or ask for solutions to puzzles, lives in Candy Crush Saga, or recruit new clan members in Clash of Clans and Cloud Raiders. There are lots of practical applications. As the developers put it, "GameLoop is all about gaming expression."
Friends and profiles
A big part of social networking is communicating with your existing friends and meeting new people as well. GameLoop allows users to invite friends to use the app, search for specific existing users, and find new users.
The "Find" feature will list users by proximity to your location, allowing you to hook up with local players. Curiously, the app displays the distance of other players from your location, but not their actual locations. I guess it's a safety or privacy thing, but I'd have preferred the option to display city and location names as with Facebook.
When viewing other users' profiles, you'll be able to see what platforms they use. GameLoop also displays a breakdown of the game genres someone plays (31 percent action, 14 percent puzzle, etc.). The idea is to meet players with similar (or different) tastes in games. You can also chat asynchronously with the people you follow.
The Loop begins
GameLoop is off to a great start so far. The app's ability to sort through your iOS games and allow you to post about them is really quite handy. It also features a clean and well-designed layout that keeps everything easy instead of bogging things down with clutter.
The GameLoop social network does face some challenges, however. First off, GameLoop exists solely as an app at present. You can't sign up or take advantage of the platform's features through the website ( GameLoopApp.com, not to be confused with the other Gameloop). A social network needs to be ubiquitous, no matter how mobile-focused it might be. And speaking of mobile, an Android version and Android game tracking would also go a long way towards connecting gamers.
I'm sure the developers at Loop Unlimited are already working towards some of those ideas. They've launched with a fine iOS app. If things take off, we'll certainly be seeing more features and platforms for GameLoop in the future.
Master your iPhone in minutes
iMore offers spot-on advice and guidance from our team of experts, with decades of Apple device experience to lean on. Learn more with iMore!
Paul started writing about games in 2003 with his first strategy guide (Bomberman Land 2) for GameFAQs. He continued writing guides while earning his B.A. in Literature. When Windows Phone launched in late 2010, the Xbox integration lead our hero to jump on board the platform. He joined Windows Phone Central as Games Editor at the beginning of 2011, going on to review over 125 mobile Xbox titles over the years. He now leads Windows Central's Xbox One coverage, personally specializing in developer interviews, indie games, controllers and accessories, and Twitch broadcasts. Paul loves games on all platforms; he goes where the games are. Although very busy with console coverage, he sometimes contributes gaming articles to iMore and Android Central.