All Splatoon 3 amiibo and what they do
Unlock bonuses in the latest splat-tastic Nintendo shooter.
Splatoon is a bit of an unusual franchise for Nintendo, as while the first game launched during the lifetime of the less-than-popular Wii U, the series has endured, becoming a favorite among its followers and selling over 18 million copies across the first two games. Being successful, both games also garnered a solid lineup of amiibo accessories.
Now, Splatoon 3 is here, and with it comes new amiibo, as well as support for the slate of past amiibo across the franchise. Players can easily scan their amiibo to receive bonuses when playing, such as new cosmetic items that'll help set your chosen Inkling or Octoling apart from the rest. Receiving overall critical praise, this is a game that fans of the past titles (as well as curious newcomers) won't want to miss out on.
Note: Some amiibo are now out of production or are very hard to find even when in stock. As a result, availability in this list is prone to extreme fluctuation. Additionally, amiibo are not region-locked.
Boost your Splatoon experience with these amiibo
You can always trust iMore. Our team of Apple experts have years of experience testing all kinds of tech and gadgets, so you can be sure our recommendations and criticisms are accurate and helpful. Find out more about how we test.
Prepare for trouble
As one half of the iconic Squid Sisters, Callie is the perfect addition to your amiibo collection, posing in her black and pink dress. Buy her and you'll also get Marie in a double-pack. It unlocks Hero Headset Replica, Hero Jacket Replica, and Hero Runner Replica.
Make it double!
As the second half of the Squid Sisters presenters, you'll get Marie if you buy the dual-pack that also includes Callie! Marie poses with her black-and-green dress, paired boldly with white gloves. Scan it to unlock Armor Helmet Replica, Armor Jacket Replica, and Armor Boot Replica.
Solid start
The regular Inkling Boy amiibo features...well, an Inkling Boy, posing with a Splattershot weapon. The standard Inkling Boy is blue-colored with purple shoes. It unlocks Samurai Helmet, Samurai Jacket, and Samurai Shoes.
Hard to find
This very rare variant of the Inkling Boy amiibo is practically identical in pose and detail but features an alternate color scheme that highlights a light purple. It unlocks Samurai Helmet, Samurai Jacket, and Samurai Shoes.
Ready to go
This variant of the Inkling Boy is themed in Neon Green, with a pink and lime green-colored Tentatek Splattershot. While this particular amiibo is a Japanese import, there are no region restrictions. Scanning it rewards you with Squinja Mask, Squinja Suit, and Squinja Shoes.
Back to basics
As one of the many Inkling figures in the Splatoon amiibo lineup, the default Inkling Girl uses an orange color scheme, though you'll note she is wearing pink and purple shoes. Get the School Hairclip, School Uniform, School Shoes + Hi Socks, and Base School Shoes by scanning it.
Inkling Girl (Lime Green)
New, but still same
If you want a different version of the Inkling Girl, there's also one themed on Lime Green. You should note this amiibo is very hard to find in stock. Get the School Hairclip, School Uniform, School Shoes + Hi Socks, and Base School Shoes by scanning it.
Dual-Wielding

This variant of the Inkling Girl provides a bright splash of pink to any collection. She's using the Splat Dualies, which were introduced in Splatoon 2 and carried over to its sequel. It unlocks School Cardigan, Squid Clip-Ons, and Fringed Loafers.
Inkling Girl (Super Smash Bros. Ultimate)
Smash the competition

Nintendo has produced an alternate Inkling Girl amiibo in honor of her inclusion in Super Smash Bros. Ultimate, though she still wields a Splattershot in an orange color scheme. You'll unlock the School Hairclip, School Uniform, School Shoes + Hi Socks, and Base School Shoes with this amiibo.
Arm up!
The default Inkling Squid amiibo is green, an unusual color for most of the "regular" amiibo lineup. If you want a squid figure, you'll have no trouble getting your hands on this one. You'll get the Power Mask, Power Armor clothing, and Power Boots after scanning it.
Brighter option
If green isn't your color (or you just want another option) then you can go for the orange-colored Inkling Squid. Bear in mind that this one is a lot harder to find in stock right now. Scan it to unlock the Power Mask, Power Armor clothing, and Power Boots.
The host is here

As half of the Off the Hook duo, Pearl is a stylish Inkling, with a bold white dress and gold trim. Grab Pearl, and you'll also be getting her Octoling companion Marina! Scanning it gets you the Pearlescent Crown (Cold Blooded ability), Pearlescent Hoodie (Respawn Punisher ability), and Pearlescent Kicks (Special Charge Up ability).
Hooked!

Off the Hook replaced the Squid Sisters in Splatoon 2, and Marina the Octoling is one half of that bold pair. Buy her, and you'll also be getting Pearl the Inkling! Scanning gives you the Marinated Headphones (Special Saver ability), Marinated top (Special Power Up ability), and Marinated Slip-Ons (Ink Recovery Up Ability).
Brush them away

There aren't as many Octoling amiibo as there are Inkling options, so Octoling fans will want to grab the Octoling Boy. This amiibo wields an Octobrush. Unlock the Steel Platemail, Steel Helm, and Steel Greaves using it.
Snipe em'

The Octoling Girl amiibo poses with the E-liter 4K. While this is another Japanese import, you can still use this amiibo around the world, so there are no compatibility problems. You'll get the Enchanted Robes, Enchanted Hat, and Enchanted Boots for scanning it.
Defeating suckers

The Octoling counterpart to the Inkling Squid is, naturally, the Octoling Octopus. He's a bit of a group, posing in a huff with bright pink coloring. Scanning it nets you the Fresh Fish Gloves, Fresh Fish Head, and Fresh Fish Feet.
Coming soon
Nintendo is working on some new Splatoon 3 amiibo minifigures, with Smallfrye, a blue Octoling, and a yellow Inkling all confirmed so far. The exact rewards they unlock has not been revealed yet. For a while, we didn't have a release date, but they are slated to be available for purchase on Nov. 11, 2022. Naturally, we'll be providing more details when we have them.
Ink your way to victory
Splatoon 3 offers new and familiar ways to play as one of the best Nintendo Switch games of 2022, but if you're looking to get a tiny edge here and there, you'll want to brush off your amiibo collection and see if there are any obvious ones that you should be adding to your list.
Naturally, you'll want to make sure you grab the new Splatoon 3 amiibo this holiday. Being specifically released for this game, they're sure to offer great benefits that you won't want to miss out on.
While Splatoon 3 isn't a particularly big game in terms of file size right now, it's still going to need some space. If you find your Nintendo Switch is getting full and you're like me, which means that you really hate removing games, there's a tiny chance you'll play later then you'll want to and grab one of the best microSD cards. These cards will easily expand your storage space at a low price.
In our review of Splatoon 3, writer Nadine Dornieden wrote that "Splatoon 3 is the ultimate Splatoon experience on the Nintendo Switch. The polish lovingly applied to existing game modes and the addition of Tableturf Battles make me feel like the developers really wanted players to not worry about the shortcomings of past games."
Master your iPhone in minutes
iMore offers spot-on advice and guidance from our team of experts, with decades of Apple device experience to lean on. Learn more with iMore!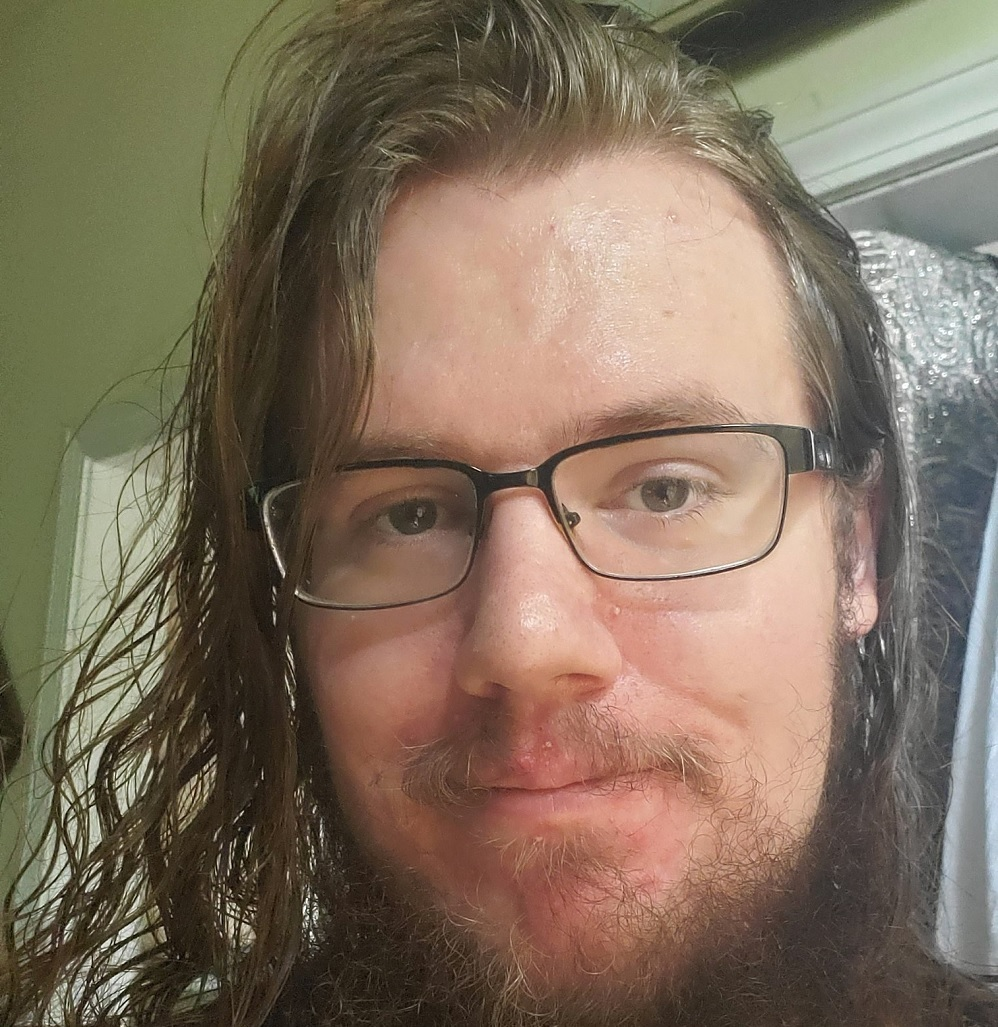 Samuel Tolbert is a freelance gaming writer who started working for iMore and its sister sites Windows Central and Android Central in July 2019. He handles news, previews, reviews, and exclusive original reporting, and has also been featured on TechRadar.

With a background studying engineering before he shifted his focus to gaming journalism, he's skilled at identifying technical advantages and disadvantages provided by different hardware. If he's not writing something, he's off playing video games, spending time with his pets, exercising, or reading. He's also fond of trying to draw things with his iPad.