Vision Pro app developers are getting schooled in the way of Spatial Computing at global Apple HQ sessions — here's why that's important
It's all about the apps if Vision Pro is to be a success.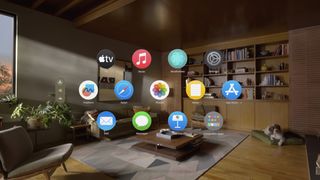 (Image credit: Apple)
Apple is lining up a series of developer sessions both online and at its numerous headquarters around the world to get app developers up to speed with creating software for its new Vision Pro headset.
Taking place in Cupertino, Sydney, Singapore, London, Munich, New York City, Tokyo, and Shanghai at the end of the month, those invited to take part will "attend a one-day developer lab to experience your visionOS, iPadOS, or iOS apps running on Apple Vision Pro," confirming (if there was ever any doubt) that Vision Pro is now travelling around the world.
"With help from Apple, you'll be able to test, refine, and optimize your apps and games so they'll be ready for the infinite spatial canvas," reads the session description for the London event, which stresses that space will be limited.
In addition to the in-person sessions, Apple is hosting online 'one-to-one' consultations from its offices around the world in the form of an "online multi-activity challenge", with those taking part able to "attend sessions, meet with Apple experts, and get your app or game ready for the all-new App Store for Apple Vision Pro."
"In these sessions, you'll explore the fundamental building blocks of spatial computing," explains Apple, "discover the development framework, tools, and core technologies of visionOS, and learn best practices for crafting human-centered experiences."
Further sessions will also instruct in the importance of product page optimizations, the use of App Analytics, and design best practices for custom product pages.
A new frontier for app developers: iMore's take
Apple's iOS, iPad, and Mac App Stores are a key driver of the company's revenue, thanks to it taking a cut of sales on any purchases made, with the stores being trailblazers for digital software delivery, changing the way people find, buy and pay for applications forever.
For Apple's Vision Pro headset to be a success, it needs its third-party applications to be as strong as its first-party baked-in software, making developer sessions vital. While AR and mixed-reality devices have existed for some time, manufacturers such as Meta and Valve have struggled to make a case for head-mounted wearables beyond gaming purposes.
Apple's 'vision' for Vision Pro is to make it eventually a viable alternative to sitting in front of a MacBook all day long — something that users may literally find difficult to stomach. And so first impressions of the super-expensive headset will be very important in Vision Pro's early days — janky apps in a new digital realm won't inspire the confidence Apple needs to make Vision Pro a success. And while gaming apps have great potential, Apple will need to steer developers to as wide a range of experiences and use cases as possible if it's to inspire a wide range of potential customers — and businesses — to eventually buy into the promise of Vision Pro.
So, from a design perspective, let alone a 'get-to-grips-with-the-hardware' point of view, even seasoned app developers will want every leg up they can get to make their Vision Pro apps stand out, and stand up to scrutiny. And Apple will want to do all it can to make its development community well-prepped for Vision Pro's arrival.
Read more from iMore
Master your iPhone in minutes
iMore offers spot-on advice and guidance from our team of experts, with decades of Apple device experience to lean on. Learn more with iMore!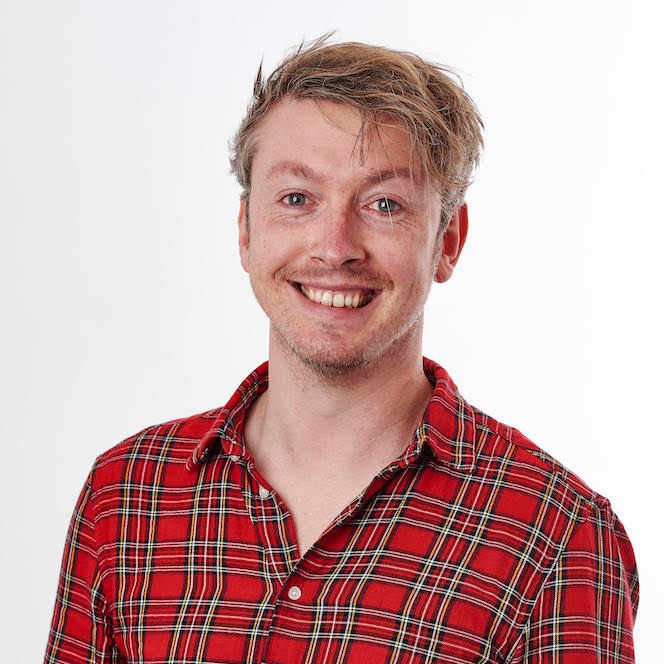 Gerald Lynch is the Editor-in-Chief of iMore, keeping careful watch over the site's editorial output and commercial campaigns, ensuring iMore delivers the in-depth, accurate and timely Apple content its readership deservedly expects. You'll never see him without his iPad Pro, and he loves gaming sessions with his buddies via Apple Arcade on his iPhone 14 Pro, but don't expect him to play with you at home unless your Apple TV is hooked up to a 4K HDR screen and a 7.1 surround system.
Living in London in the UK, Gerald was previously Editor of Gizmodo UK, and Executive Editor of TechRadar, and has covered international trade shows including Apple's WWDC, MWC, CES and IFA. If it has an acronym and an app, he's probably been there, on the front lines reporting on the latest tech innovations. Gerald is also a contributing tech pundit for BBC Radio and has written for various other publications, including T3 magazine, GamesRadar, Space.com, Real Homes, MacFormat, music bible DIY, Tech Digest, TopTenReviews, Mirror.co.uk, Brandish, Kotaku, Shiny Shiny and Lifehacker. Gerald is also the author of 'Get Technology: Upgrade Your Future', published by Aurum Press, and also holds a Guinness world record on Tetris. For real.