Have any questions about the Apple Event? Ask the iMore Team!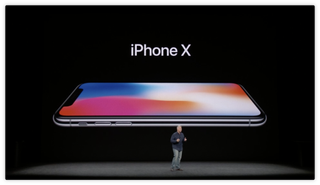 The Apple Event on September 12 was pretty awesome, especially considering how many new gadgets and updates were unveiled!
But with all the new gear, the new features, and the new EVERYTHING, there are probably a bajillion-and-a-half questions floating about in everyone's head... So who's there to answer them?
******Cue dramatic trumpet*******
THE iMORE TEAM IS, THAT'S WHO!
Join us in the iMore forums and let us know your top questions about the iPhone X and Apple Watch series 3, Apple TV 4K, and everything else that was announced on Tuesday!
Cella writes for iMore on social and photography. She's a true crime enthusiast, bestselling horror author, lipstick collector, buzzkill, and Sicilian. Follow her on Twitter and Instagram: @hellorousseau
Apple updated iP 7 to iP 7S rebranded as iP 8. A few minutes latter outdated iP8 launching iP X. I wonder what's the iP that IP7 users in update program will get? I think the iPhone X is the real deal but... I'm thrilled...
First - Abandoning Touch ID. If you can't put it on the front and if the back is not a good option (not practical), why not on the side button? It's bigger now!!! Would it infringe any patent?
Second - lightning cabe? It's used to charge, to sync with iTunes and to connect to some speakers. But with wireless charging (with universal chargers), removing the app store from iTunes (also capable of wifi syncing), and with the switch to wireless playback, why lightning cable? To fast charge? Even that seems to need a USB-C...
I don't understand why apple introduces Touch ID on the macbook pro in June, with USB-C ports only, and 2 months laters removes Touch ID from "the new" iPhone. And the Gold Standard for macbook pro, USB-C, is not adopted!
I can't find a reason to lighting cable now!
And Face ID seems to be awesome! But time will reveal those situations when face ID will not be an option and we would like to have an alternative to Password code. We had that with touch ID and will certainly have with face ID.
Thank you for signing up to iMore. You will receive a verification email shortly.
There was a problem. Please refresh the page and try again.