The best Apple Watch. Ever.
Pros
+

Durable design

+

Lightweight

+

Great Connectivity
Cons
-

Most expensive Apple Watch

-

Action Button limited in usefulness
You can always trust iMore. Our team of Apple experts have years of experience testing all kinds of tech and gadgets, so you can be sure our recommendations and criticisms are accurate and helpful. Find out more about how we test.
At Apple's September 2022 event, the company unveiled a completely new version of the Apple Watch: the Apple Watch Ultra. The company positioned it as a smartwatch for the adventurer. Whether you are a runner, a biker, a hiker, or a diver, the Ultra was built to handle the extreme conditions that you find yourself in when you need a smartwatch to perform without worry.
I've had every generation of the Apple Watch since it released the second generation (you know, when it wasn't slow as molasses). I've been using the Apple Watch Ultra for the last six months now and, after experiencing the difference between it and a regular Apple Watch, I can say with confidence that it's the best Apple Watch on the market, and I will never switch back.
Let's talk about why in this long-term review of the Apple Watch Ultra.
Apple Watch Ultra: Price and availability
The Apple Watch Ultra is $799, there's only one model, and each band option costs the same.
At that price, the Apple Watch Ultra is less expensive than any of the Apple Watch Hermès models and slightly more expensive than most of the stainless steel Apple Watch Series 8 models. And the Apple Watch Ultra is significantly less costly than previous Apple Watch Edition models that also featured a titanium body.
The Apple Watch Ultra is available from Apple.com, Apple Stores, and numerous third-party retailers, and there are even some discounts to be found in our best Apple Watch deals.
Apple Watch Ultra: Design
I remember when I first saw the design of the Apple Watch Ultra when Apple unveiled it with its always over-the-top product introduction video. I…was not impressed. It looked more like a piece of high-end cookware than a high-tech adventure smartwatch. My first impression was that it looked too bulky for my taste. That quickly changed when I actually got my hands on it.
After using the watch over the last six months, I've come to appreciate the design. It's surprisingly light but still built like a tank, making me confident with wearing it whether I am lifting, running, hiking, backpacking, or even playing paintball. The watch has a sleek and minimalist look that goes well with any outfit, whether I'm ascending a mountain or wearing it into the office.
Speaking of orange, the accent colors on the watch, specifically those on the Action Button and the Crown, look great. The protruded Digital Crown and Side buttons were also the right call. As someone who ends up using gloves a lot when hiking or running in colder climates, it's been so much easier to use those functions more precisely, so that change is much appreciated.
Another key design change with the Ultra is its recessed display. The new design opts for a slight lip that protects the display from most bumps and, while I was skeptical about how effective this was going to be at the start, I can say that, so far, I have yet to damage the display in any way. This is likely also due to the updated design for the glass as well, which I'll cover later, but the lip is also doing its job here. I am known to scratch up my Apple Watch display pretty quickly and I have not gotten even the slightest imperfection on this display so far.
The biggest surprise that I had when switching to the Apple Watch Ultra was finding out just how light it is. The Ultra is massive compared to the regular Apple Watch models, so I also expected a decent jump in weight, something that had me worried since this was supposed to be a smartwatch you used for extreme activities. No one wants to wear a brick on their wrist when trying to hit a PR. Thankfully, due to its titanium case design, the Ultra feels surprisingly light. The weight is evenly distributed and feels great whether I'm on a run, at the gym, or anything else I'm doing.
Apple Watch Ultra: Display
I have to admit, I was skeptical about the Apple Watch Ultra's display at first. I thought it would look too flat and boring compared to the cool, curved edges of the previous models. I was also worried that the increased size of the display, which dwarfs the sizes of the regular models, might end up looking ridiculous on my wrist.
After using it for the last few months, however, I'm totally hooked on the flat display. The Apple Watch Ultra's display comes in at 410 by 502 pixels, an impressive 27% screen real estate than the Apple Watch SE. Despite that, the bezels on the Ultra are actually smaller than the Apple Watch Series 8 due to their less curved design. It looks sleek and modern, and it makes the screen feel more spacious and immersive. It's hard to explain but the flat display does make it feel that the content on my watch is ON the display rather than submerged underneath it.
I was also concerned that the sheer increase in size might make the Apple Watch Ultra look like a behemoth on my wrist, but that also turned out just fine — at least for me. While it's definitely bigger, it looks perfectly normal on my wrist. The Watch measures 49mm by 44mm by 14.4mm and weighs 61.3 grams. Despite the larger size of the hardware, the Ultra actually weighs less than the stainless steel 45mm Apple Watch Series 8.
After using the Ultra for just a few days when I got it back in September, I put my 45mm Apple Watch Series 7 on my wrist again and thought, "this thing looks strange." After using the Ultra, the regular Apple Watch now looks hilariously tiny on my wrist.
That display also makes interacting with the Apple Watch much easier. With the larger screen size, Apple was able to make some small but notable changes to the user interface, making some things bigger or providing more functionality in the same space when compared to smaller models. The Messages app comes immediately to mind. I'm able to see twice as much of a message when I'm checking it out on my watch. No more scrolling to see every third line.
The brightness is also underrated. With2000 nits of brightness (same as the iPhone 14 Pro) I can easily read the time, notifications, and other data without squinting or tilting my wrist. This is especially handy when I'm on a run and want to check my pace, distance, heart rate, and other metrics.
Apple Watch Ultra: Battery Life
I love hiking and backpacking, and one of the main issues I've had with the regular Apple Watch was the battery life. It was so frustrating to have to worry about charging it with a battery bank every night or even having to charge it during a lunch break to ensure it could last until we got to camp. Sometimes, I'd be mid-day and the watch would just die, leaving me without my workout tracking and All Trails on my wrist for part of the day.
That's no longer an issue with the Ultra. The battery on this thing is a beast — even without the low-power modes the watch can reach 36 hours of use before dying out. I'm able to get through more than two days of normal use on a single charge and have no issues when I'm backpacking now. The watch is able to get through an entire day of hiking while I'm tracking the workout and also using the watch to navigate with All Trails.
Everyone talks about range anxiety with electric cars but, until the Ultra, I had battery anxiety with my other Apple Watch models. Honestly, the same thing happened when I had the iPhone mini for a couple of years. While I miss the smaller size of the mini, it's really nice to not sweat battery life with my iPhone 14 Pro now. The same goes for the Apple Watch Ultra.
Swipe to scroll horizontally
| Category | Apple Watch Ultra |
| --- | --- |
| Operating System | watchOS 9 and later |
| Display | 49mm |
| Processor | S8 SiP with 64-bit dual-core processor |
| Storage | 32GB |
| Battery | up to 36 hours between charges; Up to 18 hours when using LTE |
| Charging | USB-C magnetic fast charging cable; later this fall a software update adds up to 60 hours of battery life in low-power mode. |
| Water Resistance | 100m |
| Dimensions | 44mm by 14.4mm and weighs 61.3 grams |
| Colors | One, natural titanium |
Apple Watch Ultra: Connectivity
The Apple Watch Ultra features the usual round of Wi-Fi, Bluetooth, GPS, and cellular connectivity, but one thing to note is that the Ultra only offers a cellular version. While other Apple Watch models like the Apple Watch Series 8 and Apple Watch SE 2 offer non-cellular configurations, you have to get cellular if you want the Ultra. This makes a lot of sense as, since this watch is made for adventure, as you want to ensure you have cellular connectivity when you can in order to contact people in case of an emergency.
If you do end up in an emergency like a car accident and have cellular, the Ultra includes Apple's Crash Detection feature that will automatically detect the accident occurred and call emergency services for you. If you have your iPhone 14 with you as well, both devices will work together to detect the accident and contact emergency services.
The Ultra also gets an upgrade over other models when it comes to GPS. The Ultra gets precision dual-frequency (L1 and L5) GPS which makes the watch much more accurate at tracking your location, especially in cities. While I haven't personally had much of an issue with the regular Apple Watch's tracking, I'm sure this is coming in handy for those who need to track things with much higher precision than me.
Apple Watch Ultra: Features
Outside of the design, the display, and the battery life, the Apple Watch Ultra also sets itself apart from the other Apple Watch models with some exclusive features.
The most obvious one is the new Action button. It's hard to miss — it's a gigantic orange button on the left side of the watch that allows users to customize an action. While some in the Shortcuts community have used this to do a ton of cool stuff, I personally haven't found a ton of use for this button. Don't get me wrong, it is convenient to just press the button to take me into the Workout app — which is what I currently have it set to do — but it's not a huge convenience to ask Siri to start a workout or throw a compilation on my watch face.
The Apple Watch Ultra also features an 86-decibel Siren function that can be triggered by holding down the Side button. While I haven't needed to activate this siren yet, it does give me a little bit more peace of mind when I'm hiking in case I end up off the trail and need someone to find me.
The Ultra also gets dual speakers and a three-mic array with beamforming, some other upgrades from the other Apple Watch models. The only thing I've used that has given me an impression of the quality of the speakers and mics is taking a phone call from the watch. I didn't have my old watch to compare, but I can say that I can clearly hear the person on the other side of the call and they said they could also clearly hear me.
The new watch is also built for water, including a depth gauge, water temperature sensor, and new Depth app. The Ultra is also able to be used as a dive computer for scuba divers. I'm not a diver, so I haven't gotten to test that, but it does appear to be useful for those looking for an all-in-one watch that is also able to dive.
The Ultra is also the only Apple Watch to get the new Wayfinder watch face, which packs a ton of information into one screen. I've personally used this watch face exclusively since picking up the Ultra since it offers easy access to its Waypoints and Backtrack features, which allow you to mark notable locations on the trail as well as find your way back if you get lost. If you scroll upward on the Digital Crown, you can also turn on the Wayfinder watch face's Night Mode to preserve your night vision. It's a small but handy feature when camping.
Apple Watch Ultra: Bands
It also looks great with all of the bands that the company has released for it so far. That's definitely due to its mostly silver design, which is hard to make look terrible with most other colors. I have both the Green Alpine Loop and the Black and Orange Trail Loop and both look fantastic with the Ultra.
The band I go to by default is definitely the Trail Loop. While the Alpine Loop looks cooler — at least to me — the Trail Loop is much better for the day-to-day. It's the lightest of all of the bands and works great for going to the gym or going on a run. It's also more comfortable, so it's a better band to go to bed with if you use your watch to track your sleep as I do.
However, when I go hiking, I switch to the Alpine Loop. While it's not as light or comfortable as the Trail Loop, it is incredibly secure due to the titanium G-hook that secures the band. Even if I hooked the band onto something, the G-hook would keep the watch on my wrist. I definitely feel more secure using the Alpine Loop for hiking, camping, and backpacking.
Apple Watch Ultra: Competition
Apple Watch Ultra's most significant competition could come from companies like Garmin, which offers an extensive lineup of smartwatches across multiple categories, including multi-sport, adventure, and swimming. Among these are the Fenix 7 and Forerunner 955.
Depending on your needs, you'll need to decide whether these are a better choice. For adventurers not yet committed to the watchOS ecosystem, the first-generation Apple Watch Ultra might not cut, if only because it might lack some features unique to your specialty.
If you're already familiar with Apple Watch and are dedicated to the iOS + watchOS combination, your choice might come down to the Apple Watch Ultra and a stainless steel version of the Apple Watch Series 8. The devices are nearly identical in price, so you can't base your choice on that. Instead, it probably comes down to size. If you don't believe a 49mm watch will look good on your wrist, you'll probably be better off getting a 41mm or 45mm Apple Watch Series 8. And yet, I strongly suggest you see an Apple Watch Ultra in person before making your decision. This wearable is lightweight and might not feel as big as expected.
Apple Watch Ultra: Should you buy it?
You should buy this if:
You want the newest Apple Watch
The Apple Watch Series 8 is essentially the Apple Watch Series 7, so there's not much new here. By contrast, the Apple Watch Ultra is the one that will turn the most heads in 2022/23. So if that's your goal, go with it.
You're even remotely into endurance or performance tasks
The Apple Watch Ultra is an outdoor beast when it comes to hiking, camping, and more.
You want longer battery life
Honestly, 36 hours vs. 18 hours is reason enough to switch.
You shouldn't buy this if:
You're on a budget
$799 is still a lot of money. When budget is the underlying factor, consider the Apple Watch SE 2 or the regular Apple Watch (in aluminum).
You worry about the size on your wrist
Some wrists are smaller than others, and, at least for now, Cupertino isn't offering a 41mm Apple Watch Ultra. If you're even remotely worried about the size of this Watch, I strongly recommend seeing the beast in person before making a decision, as it might surprise you.
Apple Watch Ultra: The Verdict
After using the Apple Watch Ultra for the last six months, I have to say that it truly is the Apple Watch I've been waiting years for. Outside of bringing SOS via satellite to it, which will be an engineering feat if Apple could pull it off, I honestly can't think of anything else I would want the Ultra to do.
If you've been holding off on picking one up due to not being sure it fulfills its promises, don't hold off any longer. Just pick it up. You won't regret it. Personally, I can't see myself ever going back to a regular Apple Watch.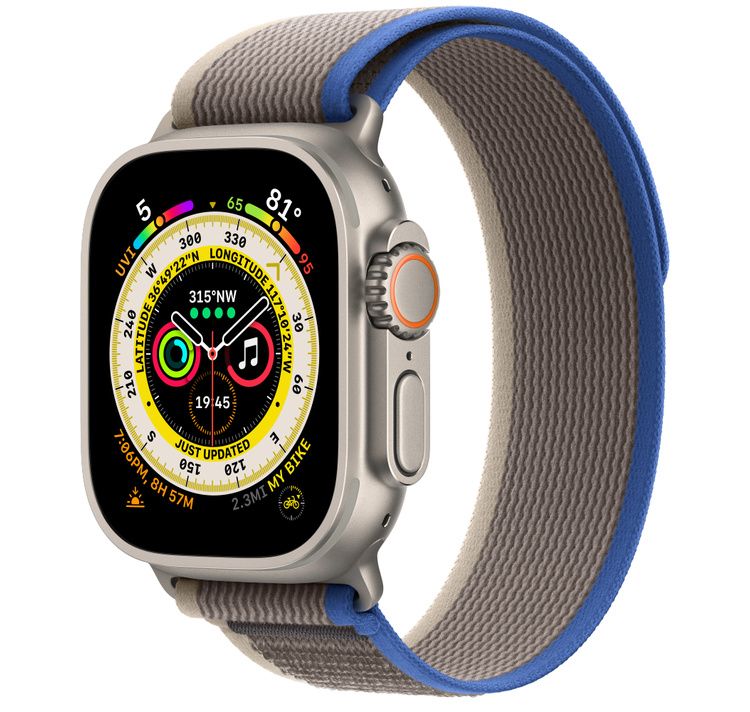 The bottom line
This could easily become Apple's biggest product of the year. If you're in the market for a new Apple Watch, look at this model first.
For
Awesome battery life
Unique design
New Action button
Best display to date
Against
Still pricey
Size is a factor for some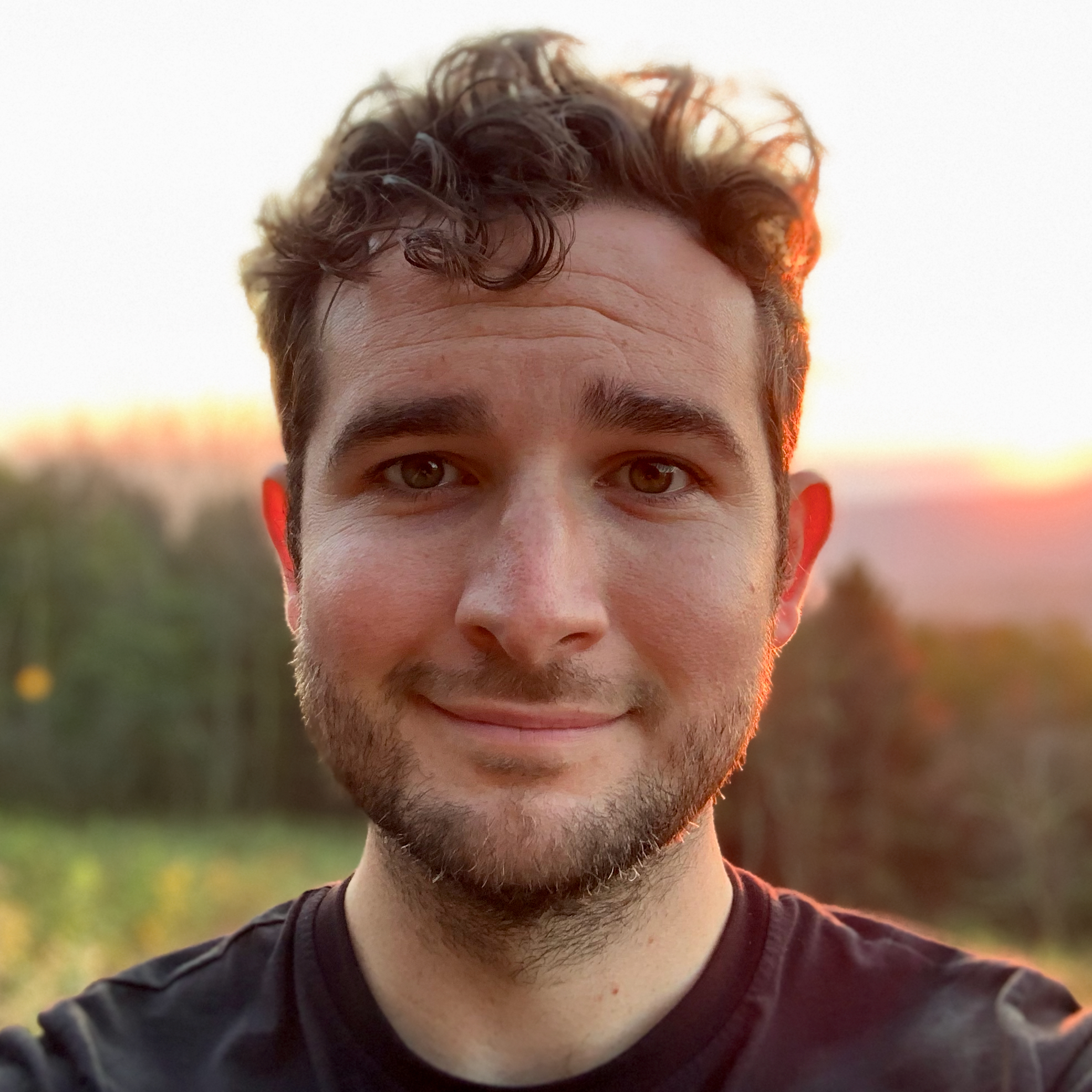 Joe Wituschek is a Contributor at iMore. With over ten years in the technology industry, one of them being at Apple, Joe now covers the company for the website. In addition to covering breaking news, Joe also writes editorials and reviews for a range of products. He fell in love with Apple products when he got an iPod nano for Christmas almost twenty years ago. Despite being considered a "heavy" user, he has always preferred the consumer-focused products like the MacBook Air, iPad mini, and iPhone 13 mini. He will fight to the death to keep a mini iPhone in the lineup. In his free time, Joe enjoys video games, movies, photography, running, and basically everything outdoors.