Here's what to expect from Apple's March 9 event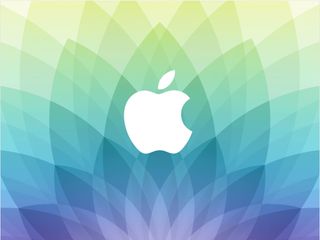 When CEO Tim Cook teased that the company considers "Early" to be the first four months of the year, most expected Apple's next big thing to appear sometime in April. But joke's on us: Apple's March 9 "Spring Forward" event looks likely to properly debut the Apple Watch a month prior to the media's arbitrary April deadline.
Rene Ritchie and I will be on hand at the Yerba Buena Center for the Arts Theater in San Francisco to provide color commentary and covetous glances for whatever comes out of Apple's March 9 event; you can additionally watch starting at 10AM PT/1PM ET from the comfort of your own living room, courtesy of Apple's live stream.
Before we hop a plane to San Francisco, however, the iMore staff decided to sit down and chat a little bit about what we expect to see on the Yerba Buena stage in ten days.
The Apple Watch takes center stage
Ren: Though there are plenty of things in Apple's pipeline, this event screams "Apple Watch" to me — and it would even without Apple's cheeky "Spring Forward" tease.
We know the Apple Watch is supposed to come out within the first four months of the year thanks to Tim Cook's posturing. It's already out and about on models' wrists and engineers alike, and if that ten-page Vogue spread is any indication, Apple is gearing up for a major launch very soon. I highly doubt that this event will be anything but an Apple Watch coming out party.
Rene: Apple has had spring events before. The iPhone SDK events were briefly in the spring before moving to WWDC in June. The iPad events were briefly in the spring before moving to October. The last Apple TV was introduced at the last spring iPad event. Rumor has it there's a new Apple TV in the works, and a Retina MacBook Air. This feels like the Apple Watch's event, though, and I wouldn't be surprised if Apple gave it not only center stage, but sole stage.
Peter: It's all in the words on the invitation. "Spring Forward." It's been a tough winter for much of the U.S., we're looking forward to spring. There are springs in watches. Far out, man!
Ally: Yes, it'll be Apple Watch. But damnit I want a new Apple TV.
The Retail showcase
Rene: If Apple is filling an entire event with the watch, then it makes sense to fill it with the watch. How we'll be buying it could be a very interesting part of the overall experience and if there's something new to announce, it'd be great to see it announced on stage. Especially if it's announced on stage by Angela Ahrendts.
Ren: YES, Rene. We've yet to see a female Apple SVP on stage during these events, and Ahrendts would be the perfect candidate to talk about how you'll try and buy the Apple Watch in stores this year. We know next to nothing about how Apple's going to market the Watch, and Ahrendts is personable, well-spoken, and certainly smart enough to tell the media and the world what the Apple Store has in store for them.
Peter: We saw a dry run last year when the Apple Watch was first unveiled to the press. Now we get to see how Apple dazzles the rest of the world.
Ally:
Band availability
Rene: During the announcement event back in September, I assumed the bands would be available separately. Why else highlight how easy it is to swap them? When Apple.com showed off the collections, however, I became less certain. I'd love them to be swappable because I'd love to wear a sport band when I work out and a link or leather or Milanese band when I go out.
Ren: Let me put it this way: I think all the bands are technically swappable between all the models, due to the Apple Watch's band-lock mechanism. I doubt you'll be able to buy a Bright Red Modern Buckle for your Sport anywhere but eBay or Craigslist, however. There may be some band offerings within the various tiers — Sport users will likely get a few day bands, while the Apple Watch and Edition probably have a few sport bands from which to choose — but I'm skeptical you'll be able to pick up any band for any watch.
On the flipside, though, I'm not sure how Apple would police that if the company is selling separate bands online or at the Apple Store. If your significant other wants to pick you up a new band as a present, are they going to have to bring the Watch into the store to prove it's an Edition in order to buy an Edition band? And what about online sales? Seems unnecessarily complicated.
Peter: I want a third party necklace that lets me wear the Apple watch like Khan's pendant in Star Trek II.
Ally: I think people are making bands more complicated than they'll actually be. Perhaps there will be slight variances between different bands made for the different kinds of watch faces, but they'll be interchangeable. Whether I bought an entry level Apple Watch Sport or an upper model, I still go out to the bar and I still go to the gym and want to talk my Apple Watch, with different bands, with me to each place. I think Apple knows that and they'll address that.
Battery life
Ren: Ah, the million dollar question. Apple was rather quiet about the Watch's approximate battery life during the September preview, implying only that you'd likely want to charge it once a night. We should get more in-depth technical specs during this event, though expect it to be limited to a quick slide breakdown of active versus passive use. For me, I'm just hoping I can go 1-2 days without a charge, and also that it doesn't completely destroy my iPhone 6's battery in the process.
Rene: We know the Apple Watch has a full color Retina display, we know it has radios, we know what size it is. There shouldn't be any surprises here. So, I expect what Tim Cook said about the Apple Watch back in September holds true — you'll want to charge it every night. Even if your own use case is light enough for it to last longer than a day, no one's going to want it to run out part way into the next and have to waste precious wear-time recharging it.
I can burn an iPhone down in a less than a morning if I crank everything up in just the wrong way, and likewise I'm sure people will be able to kill an Apple Watch in a few hours if they try hard enough. But that's not the point. The point is quick and light. It's the shuttlecraft, not the starship.
Peter:I'll wait for the Cronenberg version that fuses with skin and works off my very life essence.
Ally: I'm not looking forward to charging more than I already have to. Peter's idea sounds most logical to me.
Upgradeability
Ren: I argued both sides of this a few days ago, and I continue to hope against hope that Apple offers some sort of trade-in or maintenance program for its Edition customers. Assuming the basic watch form-factor doesn't change for at least a few years, those components theoretically look to be swappable, and it doesn't seem out of the question for Apple to charge a $500 - $1000 "maintenance" upgrade to swap out the internals for newer and better hardware while still keeping the basic Edition look. But at the end of the day, I really don't know. If this does happen, I can almost guarantee it's going to be limited to Edition customers, however. Too expensive to do for the Sport, not quite practical enough for the Steel Apple Watch.
Peter: The Mac, iPad, iPhone and iPod touch aren't hardware upgradeable. Why should I think the Apple Watch will be?
Rene: The optimist in me thinks the Apple Watch Edition might have some kind of upgrade or trade-in program. If the casing stays the same for a few generations, and the Apple S1 computing module and other components like the display are swappable, then it could maintain usefulness for years to come. The casing will have to change sometime, however, and get thinner like all electronics do. That means less gold in future versions. That could hurt the idea of upgrades but still work for trade-ins. It could also increase the value of original Apple Watch Editions regardless of electronics.
Ally: Apple already does trade-ins on phones, why not watches?
HomeKit, HealthKit, and Apple Pay
Ren: The Apple Watch's hardware is spectacular to be sure, but just as important to this event: software. We saw a guided demo of the Watch's capabilities last September, but I expect to see a more free-form demo on stage on March 9. We got a bit with glances and notifications, but it would be cool to see more on Maps, Siri, and that teased Apple TV controller. And let's not forget about the Watch's HealthKit sensors and how that syncs back to your iPhone, or the Watch's offline Music capabilities. Finally, I wonder if we'll get a quick Apple Pay demo of the Watch in action — maybe during Ahrendts' retail section?
Peter: All my jokes aside: Over the last six months I've had some radical health changes that make me maintain a strict diet and activity program. If the Apple Watch, HealthKit and third party apps help me manage this part of my life, it'll be life-changing. This is make or break for this device for me. I'm not interested in a fashion accessory. I'm interested in devices that can make my life profoundly better.
Rene: We've already seen an Apple TV Remote app on the Apple Watch. We've already seen a Camera remote view finder. We've already seen Siri and that's what ties into HomeKit. Remote control will be a big deal. HealthKit and Apple Pay likewise. The Apple Watch is going to be like an extended sensor array — it's going to take everything interactive about the iPhone out of your pocket and put it conveniently on your wrist.
Ally: I'm seriously behind on HomeKit and connected home in general. (We are just now considering a Nest.) HealthKit may have more of a place on the Apple Watch than any other platform since it's worn all the time. I have found fitness trackers relevant despite motion data on the iPhone because I don't always pick up my iPhone for every step. A watch or band however is truly always with me. So the health and fitness aspects are the only reason I'm personally interested.
App showcase
Rene: Rumor has it Apple's been working with some developers to get WatchKit apps ready for the Apple Watch launch. My guess is we'll see demonstrations from some of the better known, more impressive looking apps on stage. We already saw a preview of Twitter back in September, but we'll no doubt hear about how easy it was to get everything from messaging to airline passes to delivery notifications to scientific marvels to authenticators to remote controls to health apps and more brought to the Watch.
Ren: Apple loves its third-party developer demos: They're a great way to showcase how easy it is to build on the platform (for developers) and all the amazing things you'll be able to do with the Watch (for users). The real question is, what apps will we see? Boarding passes are a little hard to demo. I'm guessing we see something messaging or social media-related, and possibly some sort of app that uses Handoff and notifications to sync between your iPhone and your Watch. We haven't really seen how that interaction is going to work, and I'm sure Apple is dying to show it off.
Peter: Apple's going to cherry pick whatever it thinks complements its own offerings and gives the public a better sense of what they'll be able to do with their Watch.
Ally: I'm hoping they demo how to use the wand feature….
Accessories
Rene: Beyond the bands, beyond standards like Bluetooth 4.0 earphones for music, I'm not sure what I really want or need yet. Apple showed off a special charger as part of the Apple Watch Edition box back in September. Will they offer separate Apple Watch Stands for all models? Something for the bedside? Car chargers?
Ren: If there's any other hardware debuted during the Apple Watch event, I'm thinking it has to be a pair of Bluetooth headphones. Beats has a set of $200 wireless earphones, but I'm thinking Apple will introduce something a bit more price-friendly during this event for folks who want to pair their Sport with a good set of wireless headphones. I also wonder about charging options: I doubt MFi program vendors have had time to put together car chargers or extra dock chargers for this event, so it's entirely possible Apple may have its own custom solution ready for people who might want such a thing. (Though it does seem like car charging is maybe not a thing you'd do for the Watch in comparison to an iPhone or iPad.)
Peter: I hope to see the Mac operating as an accessory for the Apple Watch.
Ally: The watch is an accessory!
iPhone interactions and iOS 8.3
Ren: We've gotten very little from Apple on how the Apple Watch interacts with the iPhone so far; as such, we may hear a bit about the Apple Watch companion app coming in iOS 8.2/8.3. Speaking of those two iOS betas, I'm guessing we might skip right over iOS 8.2 and get iOS 8.3 on the Watch's launch, with companion app and new emojis and all — though if it's not yet be stable enough for general release, iOS 8.2 will likely be the release that sees the light of day.
Peter: Here's a chance for Apple to remind people how great the iPhone and iOS experience is, and to tell lots of new people too. Count on this being at least part of the message during this event.
Rene: iOS 8.2 was all about the Apple Watch features. It's been in beta for months... but also hasn't seen a beta update for months. Instead, developers got the iOS 8.3 beta, which integrated the watch team's updates with the rest of the iOS team's ongoing fixes and patches. That's in its second beta now. Could Apple have made iOS 8.2 solely for WatchKit developers to play around with, and be planning to launch with iOS 8.3, or will they want to get 8.2 out so they have more time to work on 8.3? Whichever version ships, we should see the Apple Watch companion app, the Fitness companion app, and how we install WatchKit extensions from the iPhone to the watch.
Ally: This is all a mystery to me since I haven't played with either iOS 8.2 or iOS 8.3 betas, but I'm assuming some of this will be talked about. At least in terms of how the two talk to each other.
Release dates
Rene: iPhone announcements have typically proceeded launch by 10 days. Other hardware announcements have been day-and-date with launches. Since there's never been a watch event before, it's hard to predict. My guess is that Apple will want a launch for the Apple Watch. Given that Tim Cook said 'April' before, there's a chance we might still be waiting a while. I'd love it in mid-March, but I'd rather have Apple take their time. Better good than soon.
Ren: I agree that day-and-date doesn't sound right for me — if there's any new piece of hardware that demands Apple Store launch day lines and publicity, the Apple Watch would be it. Traditionally, we've seen launch day celebrations on Fridays, so I'm going to postulate that this trend continues. But I'm doubtful we'll see the Watch in March, given Cook's prior "April" statement and all the prep-work the retail stores have to do. The earliest I can see this happening is March 20; more likely, we see the Watch go on sale April 3.
Peter: Beware the ides of March!
Ally: There's no way it will be March 13th because the day after is my birthday, and Apple knows better than to make me work on my birthday. (Hear that Apple?)
So I'll say March 20th.
Pricing
Rene: We know the Apple Watch Sport will start at $349. Presumably that's for the 38mm model. Watch pricing isn't like smartphone pricing; it's really open to whatever upper range the market will support. Again with the guessing, $349-$599 for the Apple Watch Sport. $599 to $999 for the Apple Watch. $4999 to $9999 for the Apple Watch Edition — perhaps even more if there are additional, more expensive bands announced — like a gold bracelet.
Ren: I'm thinking the 42mm watch face has to have some sort of surcharge — $50 - $100 for the extra screen real estate. I agree with Rene's $599 base Apple Watch price, though I think we'll see ranges of up to $1200 for specialty bands; as for the Edition, that's the real question mark for me. At bare minimum, the Edition would have to be priced around $2500 to account for component costs and a reasonable profit margin, but I suspect we might see pricing range far beyond that. I wouldn't be surprised to see the Edition's base model start at $4999 and range all the way to $14999, depending on bands (and how much gold exists within those bands).
Peter: $349 and not a penny more. Not for me, anyway. Y'all can spend your money whatever way befits you. And as I've said, I'm still not convinced that $349 is going to be worth it for me to buy this thing.
Ally: $349 is the most basic entry pricing. But since this is new territory for Apple, I won't pretend to guess what a few extra mm of screen real estate costs, or gold accent. Apple seems to like increments of $100 though, with the exception of the iPad which cellular costs an extra $130, such an odd number.
One more thing?
Peter: One more thing has been a cute gimmick, but let's let it go now.
Ally: APPLE TV APPLE TV APPLE TV APPLE TV APPLE TV
Rene: Like I said at the beginning, there are all sorts of rumors about all sorts of products. It's one of the most potential-rich springs in a long time. New Apple TV, Retina MacBook Air, iPad Pro, Apple Pen, Apple Espresso Machine — the possibilities are endless.
It'd be nice to see the Apple Watch control a new Apple TV. It'd be nice to see Photos for Mac shown off in launch-form on a Retina Air. It'd be nice to see a lot of things. But this feels like watch's time. (Sorry. So sorry.)
Ren: Much as I would like to hear a little bit more about Photos for OS X (like a release date for the public beta, perhaps), I just don't think there's going to be time in this event. There's a lot about the Apple Watch we still haven't seen or heard about, and between demos and feature lists, I think we may have to wait a bit longer to hear about Apple's other products and applications.
Bonus question: Let's do some event invite Kremlinology
Ren: I hate Kremlinology and think it's stupid… and yet, I included this question anyway. Well, we've got a lovely crystalline flower pattern on the invite, so that OBVIOUSLY means that there's a secret Apple Watch Edition yet to be revealed… the Crystal Sapphire $50,000 version with Milanese Diamond Band.
Ugh. I kind of want to slap myself now.
Peter: I said my piece at the start.
Rene: The graphic design team doesn't get to spoil surprises in the invitations. Even when a 5 shows up in shadow, it's because Apple marketing wants it there. So, take the invitations for what they are — visually interesting ways to set the mood. In hindsight, maybe some colors or forms will seem to fit, but that's about as far as it will go.
Ally: Yawn….
Serenity was formerly the Managing Editor at iMore, and now works for Apple. She's been talking, writing about, and tinkering with Apple products since she was old enough to double-click. In her spare time, she sketches, sings, and in her secret superhero life, plays roller derby. Follow her on Twitter @settern.
You guys are crazy with pricing. No one is going to pay that much for a watch that has a shelf life of 2 years. Batteries wear out. Plan and simple. My iPhone batteries won't hold a charge much after 2 years. And those are bigger batteries that last longer. If you have charge it everyday, it is going to wear it down faster. And the way Apple makes things, NOTHING will be swap-able. Period. So here is pricing.
Sport: $349 for 38mm and $50 more for 42mm.
Watch $549 and $599
Edition $950 and $999

I read elsewhere that the edition is likely to contain approximately $850 worth of gold alone, never mind the electronic innards. If that's the case, I can't imagine the Edition being any less than $1,500, and even that sounds low.

Haven't seem that. Find it hard to believe that much gold is needed. It is going to be platted, not solid. Face of watch is glass/Chrystal, back will be SS or some orgs metal to get good HR. So only gold is the edges and what little is used in bands. Just saying $1500 is too high of a price point for the masses. Sure uber wealthy might, but just not enough of those people to make it worth it. At least for 2 year lifespan. That is main problem. This tech and battery will only last 3 years, absolute max. Also Apple designs products with that lifespan so we need to replace and buy new. But I could be wrong.

I found where I saw this figure. http://www.redmondpie.com/heres-how-much-gold-apple-watch-edition-will-c... I agree that $1,500+ is too much for the masses. There are plenty of watches that sell for that or more. They're also not for the masses (granted, they'll also likely long outlive the Apple Watch). But that's also why the rumors say only approximately 17% of the Apple Watches made will be Edition models. I think you and I can agree we won't be buying the Edition model, but there are people with more money than we who will happily shell out for it at $1,500, $5k, or more. But I digress. Until the official announcements are made, this is still all just speculation.

I got ya. Just speculation obviously. I went to article and all the comments were about the measurements we crazy wrong. And I get people pay $2k or more for watches. Hell, I have a Tag I paid $1500 for. But that was 12 years ago and I wear it almost everyday. I just think the premium watch market does not have enough techies that will drop this much dough. 17% of a couple million is a lot of watches. But we will.

Actually it won't be plated, but in fact, SOLID gold (18k though).

The Edition is not for the masses. As they say, if you have to ask what it costs, you can't afford it.

You can have your opinion. But from what I have seen from Apple is it is all about volume. Good margin on high volume. they are not about exclusive niche markets. They are in walmart and target.

No.. if it were all about volume, then they'd care about market share.. they don't. It's all about margin.. and in the fashion world, cost of material has nearly zero bearing on what the actual retail price is...

Ive reported to the Financial Times that they aren't using real gold but some sort of hybrid that is "twice as hard as standard gold" (I'm guessing it's cheaper than gold as it will probably be impossible to recycle the gold). The prices of gold are much to volatile for Apple to have a mass produced product that has as much gold as people are talking about (unless the Edition model pricing changes daily).

I don't think they will charge different prices for the sizes. It wouldn't be fair because you can't control how big you are or aren't. The price will be decided so as to average out to whatever price they are targeting overall.

When has Apple ever been fair when it comes to pricing? Of course there will be a surcharge for the larger model. Apple is in business to extract as much money from the consumer as they can.

You're being ridiculous (if you actually believe that) and purposely mean in any case. Try to contribute something instead of just griping.

Normally, I'd kind of agree.. but were talking fashion/jewelry. In that world, the price is rarely dictated by size. They generally pice really high anyway so the 'material' costs don't really matter when it comes to size.

I agree - they will be priced the same. The size difference is minimal and makes next to no difference to the cost of the watch. The size options are very different from iPhone or iPad which create a different experience. With watches same experience just different sized wrists and fingers.

Movado black stainless steel body & link band, with sapphire face = $1300. The Apple Watch (proper) has those features. No gold for $1300... So, idk man. I really like the black stainless, but even $350 is steep for me for a presumably short TECH life. Batteries don't count. Normal watch batteries usually only last a year or 2. Pebble was a good first step, but their new one can't do Siri, so nope. Sent from the iMore App

Nope, it will be $100 difference between the sizes I'm guessing. $50 sounds too cheap for apple Sent from the iMore App

100% agree. a pebble is 100$ and last me a couple of days and does the same thing the apple watch does. even after two years is still a good product and supports me how i want it. i can not see 30-40 million people buying a apple watch in the first year. but i could be wrong and we all getting one. but 350$ for a watch that is good for one year? i didnt even buy an ipad because it doesnt justify the price and the use i have for it.

One word: "Car."
Or is that two words?

Neither. It was a word then you put a picture smashed onto the front, i guess it would be considered a logo more than anything now.
But nope, not words Sent from the iMore App

What's with the new article layout ? Don't know if it's recent (using the app most of the time) but on my mac I find this new layout awkward. Font's too big, no GUI to clearly identify what text belongs to where. It's too minimal. Plus that picture that takes the whole page, and slides when you scroll: it's infuriating, I would like to see it in it's whole, not like if I was struggling with a conjunctivitis.

Agreed. It's annoying. Sent from the iMore App

Totally agree Posted via the iMore App

I expect the Apple Watch to beam me up to Mars.

I don't think they'll differentiate price between 38 mm and 42 mm. It's a tiny differentiator, and one that will often fall on gender lines. It will also complicate an already vast lineup. I don't see Apple pushing the prices too high on Watch. It's an accessory, and I'd imagine they position it above the iPod and below the iPad in terms of pricing. Exceeding $500 for the Watch and $2,000 for the Edition breaks a psychological threshold IMO. Sport: $349
Watch: $429-$499 + bands
Edition: $1,499 - $1,999 (includes charger stand, some kind of service/upgrade treatment, or something similar to sweeten the deal)

I've been wondering if, since the only band we've seen all the watches wearing in pictures is the sports band, if sports band is included in the box with the watch no matter which you buy, and all the rest are purchased extra. If they don't have some kind of default low-end strap in the box with the watch, then people buying the watches could end up receiving a watch in the mail, with no way to wear it for a while, which would be awful publicity. Like if you buy the Sport, it comes with the sports band only and it just says "pick a colour" like an iPod and that's your only choice. And if you buy the steel one, it comes with either a black or white sports band only (no colours), and then you pick other bands on top of that. So if you want the Milanese loop and there is a backlog, you still get your watch right away, (and it isn't just a dead watch in a box,) while you wait for the band to arrive.

I'm pretty sure I read, maybe they mentioned it in the announcement, that they all come with a "standard" band. Likely different for each version. You probably want get a pink rubber band with a gold watch (unless you want that!) but yeah, there is likely going to be a version/size/color, band style/color selection tool online.
.
Also, I would assume the watch would be backordered before the bands. No tech in the bands, if you don't count the special clip thingy. Sent from the iMore App

*won't get... Sent from the iMore App

Well thought through. I agree. Sent from the iMore App

my friend saw my post on FB about Apple event, he said: Will apple finally enable bluetooth photo transfer with another devices like how did Nokia since 20 years? I can't believe how old my friend is :)

But can you believe how right he is?

Except Bluetooth file transfer wasn't happening until 2009, what, does he count his age in dog years?

I have feeling something about iPod will be announced :)

An answer to the Pono player?
Like, an iPod with 256, 512, or 1024 of M.2 SSD storage that can play all formats of high-res audio with a gold plated headphone jack? Sent from the iMore App

Gb Sent from the iMore App

As for accessories, i hope they make a charge cord that splits at the end, 1 tip for the watch, 1 tip for iphone(lightning). Another neat idea would be a charge cord for the watch right off of your iphone. Yea it would drain your phone, but it'd still be cool. Sent from the iMore App

I like your split charging cord idea, especially for traveling! Probably not something Apple will make but aftermarket companies may fulfill that wish. Using the phone to charge the watch I do not like, but again aftermarket companies like Mophie might make a phone/watch portable charger type thing. I'm thinking the accessories market for the watch will come up with things we haven't even dreamt of yet. Sent from the iMore App

You're right, scratch the phone to watch cord. But how about an adapter from lighting to watch charger, similar to the '30pin to lightning' adapter. Sent from the iMore App

My hope is that this charger is a rapid charger. So that it doesn't have to be on the charger all night.

I doubt they'll even mention an iWatch. The Newton is overdue for a OS update.

But will they announce a GOLD Newton? Sent from the iMore App

Dear God, bring anyone else instead of Rene. I'd really like some unbiased coverage. Sent from the iMore App

amen The watch could have an 8-minute battery life and cost 100k with no possible upgrade, and it still would be the best thing known to earth since...well, since the iPhone 6.

Ha true! Sent from the iMore App

How can you talk about "bias" and then mention "God" in the same sentence?
You don't see the problem there? You are fairly obviously a stranger to logic yourself.

Fun!! Thanks for the predictions! You are all right there is a lot yet to learn about the Apple Watch and Apple will clearly center this event around it. I'm with Ally, I'm hoping for an Apple TV update. Nothing wrong with the one I have, it just feels like time. But as Ren (cute nickname! Where's Stimpy? ;) ) said Apple Watch could easily fill the event's full time slot and there may just be no time for "one more thing." I disagree with Peter about that though, I hope they never completely retire the phrase (and the quiver of delightful anticipation it causes). To the poster above, Rene is biased, sure, but he is also intelligent and insightful. Nothing wrong with a bias when A) you freely admit it and B) so does most of your audience. Besides, would you rather have unenthusiastic, unexcited coverage of the event that makes you not even want to continue reading? I'm looking forward to what Apple AND iMore have to say on the 9th, and by iMore I mean Rene along with the rest of them. Sent from the iMore App

I think they will also talk about the beats and music , and about the United Arab Emirates Apple Store

Why not just wait. What's with Americans and there guessing. It's a whole wast of time which could be better spent.

And yet, here you are..lol

+1 Sent from the iMore App

Don't forget the Apple-IBM enterprise partnership, rumor had it a health app compiled between Apple and IBM as part of their partnership is too be released Q1 of 2015, along with the Apple watch could come a showcase of this new app.

Has anyone else noticed even though battery life is one of the biggest talking points, there hasn't been one screenshot showing a battery life icon/graphic. Just how exactly do you find out if it's about to run out/requires a charge soon? Sent from the iMore App

You'll likely get an annoying popup that warns you it has gone below 20% ooorrr the Taptic engine furiously beats your wrist until the battery runs out. Sent from the iMore App

Haha beats your wrist continuously to drain the battery faster! Yup I'm in agreeance Sent from the iMore App

"One more thing..."
They will announce that in iOS 8.2 will finally gets rid of that stupid giant grey box that blocks what I'm watching for 3 seconds right in the middle of my screen whenever I touch the volume buttons. Everyone knows wtf those buttons do by now. Just put a LITTLE bar on the SIDE of the screen near the buttons, showing just the meter. Goddammit!!!! Haha Sent from the iMore App

Yes please!!!!! Sent from the iMore App

Yes! Sent from the iMore App

Heh. 5k or 10k for a gold version? I understand you all have been trying to justify this and rationalize who the buyers of this would be. But it's lousy criteria. Apple sells in the millions. There may be a few who will make such purchases but not nearly enough to ensure any growth in sales year to year. The kind of buyers who buy expensive watches do so with the knowledge that these type of purchases won't depreciate. The vast majority of wealthy people do not waste their money. That's not how they became wealthy. If it's about fashion, an apple edition watch is never going to win over a Rolex or other luxury watch. Don't even go there because the reward isn't there while the risk to brand is too great. When it's about fashion, then the "smart" part doesn't even factor in for these purchasers. Apple does set the pricing for any category it enters. It will be the high end of whatever category that is. For smartwatches, the Apple sport watch is already at the high end. I'd expect the Apple Edition will be around 1k-1.5k. And that's pushing it.

Their is $800 to $1k in gold alone, w/o any margin since it's 18k gold.. suggest you recalculate knowing Apple often goes for 35-80% margin. Since they are going for fashion market.. per the slues of ads, minimum $2k.. $5k - $10k is really not out of the question once you include gold bands, etc.

Where is the iPod touch 6th gen? Sent from the iMore App

In an alternate universe where the iPhone wasn't invented?

iPod Touch came after the iPhone :)

I don't know. I feel like the multitude of bands and confusion between the base model, Sport, and Edition is a bit messy for Apple. I'm a guy who follows this stuff daily and I find the Apple Watch to be overwhelming without a clear indication of just how useful it will really be when you have your expensive iPhone 6 Plus in your pocket. On that last point, I find it very hard to believe the masses will be receptive to paying more for this product than the cost of an iPhone itself when an iPhone is WAY more powerful and capable than the Watch. Maybe I'll be proven wrong but this seems like a better fit as a $199 iPhone accessory than a $500+ separate device.

I agree Sent from the iMore App

Does anyone else think that you only get the face and then have to pay for the band.... So $349 for sport then $50 for sport band and then others are prob. 50-200 on top Sent from the iMore App

$349 is already too much! If this is the case I'm out! Sent from the iMore App

Apple watch? I am a huge apple can. IPhone every year here and there a new Mac. Have no idea why would I spent 350$ entry level watch that just mirror my messages when I can get the same for 100$ on a pebble. Sure if it's not fancy but it does what I want. For that price I like to have a battery life for a week at least. Can't see a lot people buying it it's just a fancy gadget. Apple TV is overdue and that is what I am really want I am using chromcast for a while and I am happy with it.

I can't imagine why people don't all buy androids. Sure it's not fancy but it'll do what you want. An iphone costs at least 2k every two years. 350 is just accessory range.

The mistake you are making that leads to your confusion is obvious.
You think that the only difference between an iPhone and an Android device is "fancy-ness".
:-/

I'm still upset there is no stand-alone GPS, I think it's a needed feature for a "sport watch". It would be nice to take a run, listen to music, and track your miles with GPS, without taking your phone along. I can't be the only one thinking about this...

The red modern buckle band has a gold clasp. If it is on sale seperately it will be very expensive. I doubt their will be many on Craigslist. For sure, many of the bands (if not all) will be available separately. The "collections" just get you started. Johnnie will cringe if you pair a stainless band with an aluminum case. The "collections" will help avoid that!

I'll be amazed if Apple do not take some time to talk about the success of the iPhone 6. I also think they will demo Photos for Mac and show how iCloud Photo Library will work across all devices including the Watch and Apple TV. Prediction: they will give us all a gift 'at the flick of a switch' only this time it won't be a U2 album - it will be increased free iCloud storage to facilitate the iCloud Photo Library.

I'm with Ally on the Apple TV. I am still using an ATV2 waiting for the 4. Come on Apple let's get this one out there.

People will undoubtedly think this is mean, but my main hope for this event is that Tim Cook takes a step back from his hosting duties and turns it over to Angela or someone else. I'm sure Tim Cook is a great guy but he is desperately dull and his stage presence is just the worst. Steve Jobs was more serious. He used to give the impression that he *invented* all this stuff, that he understood it better than you, and that you were actually *lucky* he was showing it to you. Tim Cook on the other hand, comes off like someone's grandmother gushing about all the new cool toys. Toys that he only barely understands. He positions himself as a consumer "just like you," and I find it obsequious and quite off-putting.

A friendly reminder to those outside the U.S.: Monday's Apple Event will take place at 17:00 GMT/UTC. The U.S. will have entered Daylight Saving Time, while other countries (those in Europe, for example) have not. So calculate the event's start time for your location based off 17:00 GMT.

The only problem I have with needing to charge the watch overnight, is that means it will not be able to be used to track sleep patterns.

I know it is a  Watch event, but I also agree on the  TV. What I want is two versions of the  TV one a new set top box, and the other  TV stick. I believe it help add more customers at a lower price point. I would also like it if the set top box had iPad Air 2 specifications instead of iPhone with it's A8X 64-bit processor m8 motion coprocessor, because of it being iOS device. iPad Pro if announced rumored specs would be nicer, but what I really want is a Mac mini in disguise  TV. I would also like it to have ability to use the new graphic ability for gaming, and support for multiple player. I just hoping, dreaming, fantasizing about  TV. While maybe not, hoping. What you thought fantasizing was wrong, it is a fantasy to get everything I want the  TV to be. I'm going to wait on the  Watch until I have iPhone 6. There is one thing I could ask for is it to be Android usable and just Apple compatible. Things like  Pay wouldn't work, but Health Kit for Android would be great. If the  Watch worked in the Android space it take that market over to. Maybe when Apple opens it for 3rd party apps, and not just used as a iPhone relay. Maybe in generation 2.0 of the  Watch it could do it. By then  Pay could be just on the Watch using bluetooth and wifi. I know I can't have all, but it would be nice. My true fantasy is to have it all iPad pro w/ Apple keyboard cover,  Stylist for non-Pro iPads, two versions of  TV (set top & stick), iPad Mini 4, MacBook Air Retina,  Stop Watch (3inch screen  Watch, so I can walk around like Flavor Fav), iPhone 6s & iPhone 6s + w/ better screens, battery, and more use usability and iPad functionality on "+" and decreased bezels around screen(same size phone with larger screen on "+" and small home button). The future is bright for Apple this if most of these products make it to the market this year, $700 billion is chump change if all these product are released this year. A Trillion could be closer than we think.

Can we get some writers that actually aren't lazy and write a paragraph for each piece? Seeing one sentence for some of these is appalling.

I'm mostly looking forward to an end to this rampant, wild price speculation. I'm counting on Apple to blow the socks off of everybody. Maybe production IS ahead of schedule. You know how they like to surprise us. Maybe only the "Edition" will be delayed until "April," when the stores are ready for them.
Oh, and Yes, a new TV, complete with an HBO app!!

When I first heard they had an apple sport I thought that this would be great. From what I've seen the only difference is that a sport has a lighter aluminum case, I suspect cheaper then sapphire, Ion X glass and a rubber band? I have a messed up ankle, knee and hip. The only low impact exercise I can do is swim and I do so regularly. I got a pebble smart watch which is waterproof and has an app for monitoring my swimming. Lengths completed, time of lengths, fastest lap etc. works ok but very limited watch except for the battery life which is great. I only got this watch as a cheap test to see if I would find a smart watch useful. I was looking forward to the sport addition but seems like apple is only thinking of people that use their legs to exercise. I was really hoping to see a waterproof sport addition. I know that nothing can be completely water proof but the crown on the watch supplies an access point for water that would make the watch water resistant only. The earths surface is 71% water. It's easy to get caught in a heavy rain storm which water resistance could handle. It's easy to be at a pool party and slip in , get pushed in, or falling drunk fall in. I'm sure more the a few smart phones have gone to smart phone heaven this way. I would love to get an apple watch and can easily afford one but it has to be something that can take more then a sprinkling of water or I'll just have to stay with the limits of a pebble watch.

Spring Forward = Time to change your watch. 42mm Sport is going on my wish list (for upcoming birthday). Apple TV update would be nice too

hell no the pricing might be 399 for apple sport watch
Get the best of iMore in in your inbox, every day!
Thank you for signing up to iMore. You will receive a verification email shortly.
There was a problem. Please refresh the page and try again.