Here's why I'm getting the iPhone 13 Pro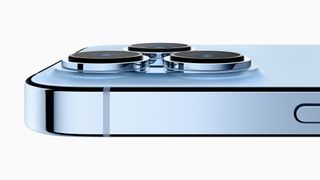 (Image credit: Apple)
Apple's September event, 'California Streaming,' has come and gone, and there was a ton of stuff that was announced, including the iPhone 13 lineup. While some people think the iPhone 13 is an incremental upgrade over the iPhone 12, and that may very well be the case, I'm still excited to upgrade my iPhone 12 Pro to an iPhone 13 Pro once pre-orders open up.
Once Apple was done announcing the iPhone 13, I already knew exactly which configuration I wanted: Sierra Blue iPhone 13 Pro 1TB. Here's why that will be the best iPhone for me. Oh, and the reason for not going with a Max? Because I simply cannot use it comfortably.
One teeb, baby!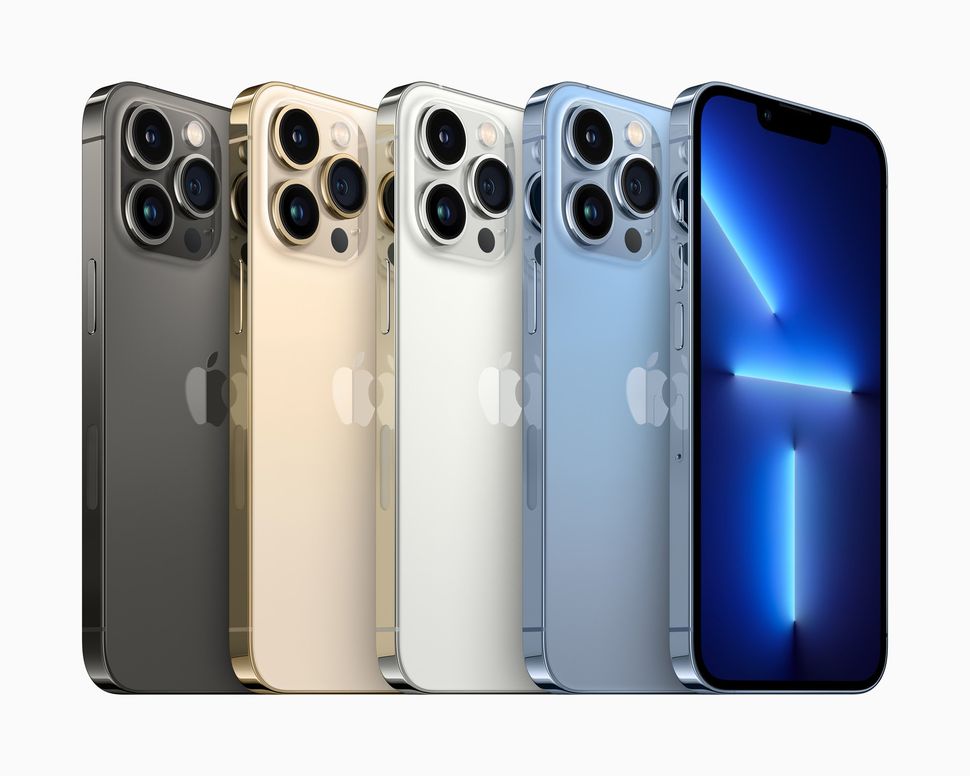 Ok, honestly, when I first heard the rumors that the iPhone 13 Pro may come in a 1TB size, I was very excited but also very skeptical. After all, this is Apple we're talking about, who still had 64GB as starting storage for several iPhone models, and continues to only offer 5GB of free iCloud storage. But it actually happened, and I'm quite amazed that this one came true. Plus, Apple has finally cut out the measly 64GB starting storage from the lineup — about dang time!
So why am I going with 1TB of storage? Well, I've brought it up a few times before, but I'm expecting a baby girl in November. As a first time mother (terribly nervous!), I'm expecting to take a ton of photos of my baby girl as she grows. I'm sure that anyone out there who is a parent can understand. While my husband and I may pick up a standalone digital camera at some point for better quality photos, I want my iPhone to always be at the ready for those spontaneous moments, prepared to capture whatever cute thing she's doing. This just isn't something you can always do with the best digital camera — an iPhone (or other smartphone) is best for that kind of job, right?
With my new baby on the way, I expect to be taking pretty much a million photos a day. I am thankful that Apple decided to make a 1TB option for the iPhone 13 Pro, because I feel like my Camera Roll will be filling up quickly. Even if I don't fill it up, I'd rather just not have to worry about running out of space.
New iPhone, new color
While I'm not exactly pleased with the choice of colors for the iPhone 13 Pro lineup (I really want pink, but absolutely need the Pro features), I've decided to go with the Sierra Blue color.
I was a big fan of the Pacific Blue for the iPhone 12 Pro series, and while I don't think I've quite fallen in love with Sierra Blue just yet, I'm hoping that it turns out better in person. After all, sometimes you just need to see a color in real life than a computer screen to get a better idea of how it looks. Another reason I'm going with Sierra Blue is that, well, that's the new color right? How else am I supposed to let the world know that I have the new iPhone 13 Pro?
I'm just glad that Apple gave us a better color than the hideous bronze that I kept seeing renders of in the weeks leading up to the event. Dodged a bullet with that one!
Better cameras
Of course, with every new iPhone, that means better improvements for the camera. And as I mentioned, with a baby on the way, I'm definitely excited for the camera upgrades that Apple's put in the iPhone 13 Pro lineup.
The biggest improvement for me is the fact that the iPhone 13 Pro and iPhone 13 Pro Max are back to having the same high-quality camera. That's right — the two Pro devices are equals once again, with the only differences being the battery life and screen size. I no longer have to be annoyed that I'm not getting the absolute best iPhone camera because I didn't go with the huge size because it's unusable for my petite hands (I get cramps after extended use).
Since I missed out on the Sensor-shift optical image stabilization from the iPhone 12 Pro Max last year, I'm happy that I'll finally be able to experience it for myself with the iPhone 13 Pro this year (and everyone else can too with the iPhone 13 mini and iPhone 13). And the bigger sensors in the wide and ultra wide lenses allow them to work better in low-light environments.
The biggest surprise though is with macro photography capabilities up to two centimeters with the ultra wide lens. I thought this would be something that works with the telephoto, and not the ultra wide lens, so I'm interested in testing this out myself once I get my iPhone 13 Pro. But with macro photography built-in to the iPhone camera itself, well, I suppose we may not even need a lot of those lens accessories anymore, right?
And while I typically do not record a lot of video, I have a feeling that I will be once the baby arrives. The new Cinematic mode might be a little bit of overkill for what I need, but I'm also thinking about the cool things I could do with it. Perhaps putting together some kind of montage video for baby's first birthday? Either way, it's an exciting new feature.
Better battery, display, and processor
Ever since iOS 14.5, my iPhone 12 Pro battery has taken a major hit and never quite recovered. I used to be able to make it through an entire day (even most of the day at Disneyland) without needing to pull out a charger. But these days, my battery health is at 88% since launch, and I usually have to plug in by the evening. Though the iPhone 13 Pro will only have about another hour and a half of battery than its predecessor, I'll take anything at this point.
I have no previous experience with a 120Hz display, but I'm also eager to see how the new ProMotion display will stack up with previous iPhones. I'm sure it will be like the first time I used a Retina display — you just won't be able to go back. And with the A15 Bionic, I'm looking forward to everything just feeling faster and snappier.
What iPhone 13 are you getting?
These are the reasons why I'm going to be pre-ordering the iPhone 13 Pro tomorrow morning. Are you planning on getting a new iPhone? Which one?
Get the best of iMore in in your inbox, every day!
Christine Romero-Chan was formerly a Senior Editor for iMore. She has been writing about technology, specifically Apple, for over a decade at a variety of websites. She is currently part of the Digital Trends team, and has been using Apple's smartphone since the original iPhone back in 2007. While her main speciality is the iPhone, she also covers Apple Watch, iPad, and Mac when needed.

When she isn't writing about Apple, Christine can often be found at Disneyland in Anaheim, California, as she is a passholder and obsessed with all things Disney, especially Star Wars. Christine also enjoys coffee, food, photography, mechanical keyboards, and spending as much time with her new daughter as possible.

I don't think you fully grasp how much a terabyte of storage is in regards to photos. That's a quarter million photos that's 69 photos a day every day for 10 years. Not to mention they are all backed up in the cloud and you can optimize photos on device and that 250,000 photos shoots up into the several million photos.

Well, I would never have to worry about filling it up then! 😂 But I'm sure videos will also take up more space. And apps/games 🤷🏻‍♀️ Just one less thing for me to worry about

I forget what it exactly is but a top 4k video runs at about 2.5 minutes at a gig of space. Even not accounting for plenty of that space used elsewhere (system res to texts to app data) that comes down about 50 hours of video. But realistically you are looking at probably 35 hours at this highest recording quality. So for anyone that is video recording intensive, the 1 TB could be useful. The other positive is that of peace of mind. It's why people will buy highest RAM or top upgraded CPU for a PC. It may not ever be needed but you have it if you need it.

It's true. I always like to have peace of mind and not really have to worry about managing storage.

Dumbest reasons to get the 13. That should have been. Your title. 🙄😐😕
You just want the new and latest just because. The upgrade is barely any that all. If I upgrade it'll just be because I want a newer version because it's not a big difference from the last two iPhone models. And that's a BIG if! You still have to have a cloud somewhere. 1 tb. What if you lose the phone. Then all of your photos are gone. The display is not at all that different. Only gets a kitty brighter. The battery is not much different. The software is still crap. There is not much difference at all. I don't understand how they get away selling the same crappy for a huge price. The same setup for years inside apple products. I have the 12 pro max if I could get my monies back and go back to my 11 pro max I would. I want to see a huge difference. Not just an expansion in storage.

I thought this article would go like this: "Here's why I'm getting the iPhone 13 Pro: 1) I can afford it 2) I have nothing better to spend money on 3) My current iPhone is just not good enough anymore 4) Did I mention I can afford it? 5) Materialism and throwaway culture are great! 6) I just want to make sure you've all heard that I can afford it!"

I'm not going to be as cold about it as a couple of the other commenters on here but I have to agree that to justify going from a 12 (or even an 11) to a 13 model is a bit of a stretch, even for someone who reviews tech. This is the first year since I have owned an iPhone that I have not upgraded. I don't think iOS is crappy and it is not all Apple's fault but they are really running out of head space for what a phone can be physically and what the OS can do with just iterative updates. If Tim Cook never says "It's our best iPhone ever!" onstage again it will be too soon. Apple really needs to wow us with a massive overhaul to iOS or something physical like Samsung is doing with their foldables and I just don't think they have the corporate balls to do it as long as we let them get away with crap like this year and still throwing our money at them. Congrats on the new baby but, I feel like even the Apple centric tech reviewers are having to reach deep into their BS pouch to make this year's updates look good and hold water.

Make sure you back those precious memories. It's why you don't need a lot of storage on the phone too.

Of course! I have multiple cloud backup services I use. Just also prefer the peace of mind. Thanks for reading!

I ordered the 256GB iPhone 13 Pro Max in Sierra Blue. I don't anticipate taking so many photos or videos that I will need more than 256GB of memory. I do like a large phone for streaming video, which is why I went with the max size.

I upgrade each and every year since for me personally it's a no-brainer. I get a better return when selling after one year than after two. So the only question you have to ask yourself, can I afford to spend 300€/$ each year or do I have to wait two years and spend 600€/$ to get the new model, et cetera. I choose to upgrade each year and enjoy the latest and greatest instead of having to wait.
Thank you for signing up to iMore. You will receive a verification email shortly.
There was a problem. Please refresh the page and try again.