Highlights from Apple's Q3 2017 investors call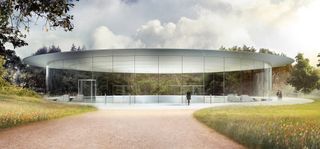 Apple held its quarterly earnings call today where Apple CEO Tim Cook and CFO Luca Maestri spoke with analysts about the third quarter of 2017. You can dig in deep with our full transcript of the call, or if you just want the highlights, read on!
Apple overall
There was unit and revenue growth across all categories.
2017 was the biggest and best WWDC ever (we can attest to that).
Apple sold 41.02 million iPhones, 11.4 iPads, and 4.3 million Macs. The quarterly revenue was up 7% over the same quarter last year at $45.4 billion.
iPad saw a nearly 15% unit growth — the first time in a long time for iPad sales.
Apple will invest $1 billion in advanced tech manufacturing with $200 million going to Corning for R&D to start off. Cook noted that he hopes this will help to create jobs in the U.S. over time.
There were over 300 million visitors to Apple Retail and online stores last quarter (though the numbers for each were not mentioned).
There are now 497 Apple Stores around the world, including two new flagship stores in India, Singapore and Taiwan.
Today at Apple launched successfully in May, with in-store classes and lectures on iPhone, photography, art, coding, Mac, iPad, and others. Stores across the globe hosted more than 87,000 sessions.
Services
Apple's services business now equals that of a Fortune 100 company with a 22% growth over last year and an all-time quarterly record of $7 billion.
The App Store is the major driver of the profits with nearly twice the revenue of Google Play.
iCloud Storage and Apple Pay are continuing to grow
Paid subscriptions across all services has reached over $185 million.
When asked about what is driving the growth in services, Maestri said the App Store is seeing an increasingly larger amount of paying accounts on a year-over-year basis. One reason is that Apple is making it easier for people to pay on the App Store outside of the US. (for example, the App Store now supports Alipay in China). Another reason is that the quality and quantity of content continues to grow. Also, Apple Music continues to gain a lot of new subscribers and iCloud storage subscribers continue to grow. "What we're seeing in App Store: the spending profile is similar across generations. People tend to spend more over time," Maestri said.
iPhone
iPhone 7 was Apple's most popular this quarter
iPhone 7 Plus sales were up dramatically over last year.
After 10 years in existence, Apple has sold more than 1.2 billion iPhones.
When asked about the growth rate of the iPhone's install base, Cook said there is no real formula for upgrade rate. It depends on a number of factors, like size of install base, upgrade plans, regional distribution, and a lot more. Right now, Apple has a lot of opportunities, upgraders, first-time phone buyers, switchers, etc.
When asked about what is driving growth in iPhone sales at a time when overall smartphone sales is low, Cook said Apple's install base continues to grow, which will generate upgrades over time. He noted that the company's ability to convince people to switch is a major factor in growth as well. Although first time buyer rates in established markets are down, it's nearly untouched in developing markets. "We haven't even gotten started yet," Cook said.
iPad
iPad sales growth up 17 percent, the best in four years.
The iPad owns 55% of the overall tablet market share and has captured 89% in the market of tablets over $200.
iPad in education sales are up 32%.
1.2 million students are using iPad and Swift Playground to learn coding.
Satisfaction rates of the iPad hovering around 95 - 99% according to consumer surveys.
Apple noted that Walmart will deploy iPad program for 19,000 its of employees for training purposes across all 50 U.S. states. Bank of America, Medtronic, and Panera are reportedly going to be rolling out 10.5-inch iPad Pro devices across key areas of their organizations.
The Mac
The Mac saw a new June quarter sales records in Japan and Mainland China thanks to the update to the MacBook and MacBook Pro.
Overall Mac sales grew 7% over last year.
Wearables
Sales of Apple Watch were up 50% in the last quarter.
AirPods have 98% customer satisfaction.
Apple has increased production of AirPods, but are still not able to meet demand.
HomePod
Not much was mentioned about HomePod except that Cook said he is very excited about it.
Augmented reality and ARKit
When asked about Apple's future with augmented reality and ARKit Cook said, "I think AR is big and profound and this is one of those huge things that we'll look back and marvel at the start of it."
VPN issues in China
Apple was recently asked by China's government to remove a large number of VPN apps from the App Store in China. When asked to comment on the situation, Cook explained that Central government in China started tightening regulations involving VPN apps this year. Apple has a number of these in the App Store. One requirement of operating a VPN in China, is that the developer needs an official license from the government. Apple was told to remove any VPN apps from the App Store that didn't not meet the new requirements. "We'd rather not remove them, but like we do around the world, we follow the laws of different countries where we do business," Cook said. "We're hoping the restrictions we're seeing will be lifted because restrictions stifle creativity."
AI and the autonomous vehicle
When asked to expand on Apple's position on artificial intelligence and the rumor that Apple is looking into creating an autonomous vehicle, Cook said, "We're very focused from a core technology point of view. We've got a large program going and we've been investing a lot. Autonomy is the mother of all AI projects and cars are not only thing."
Trump's claim that Apple would be building some 'big, big, big plants in the U.S.
U.S. president Donald Trump recently told the Wall Street Journal that Cook "Promised to build three manufacturing plants in the U.S." Though no one at Apple directly denied the statement, Cook tried to clarify what he believes Trump was referring to.
According to Cook, Apple has created 2 million jobs in the US. "We view that we have a responsibility in the US, including increasing jobs." There are three main categories of jobs that Apple has created in the U.S.
App developers, Apple has contributed strongly to the developer community.
Last year, Apple purchased about $50 billion in goods and services, some have been manufacturing related. The company has also created an advanced manufacturing fund With the first recipient of $200 million going to Corning to produce glass for iPhones and iPads, which will be exported to factories around the world.
Two thirds of our employee base is in the US, despite only one third of its revenue being here. "We'll speak more about that later in the year." Mysterious.
*Want more details on Apple's Q3 earnings call? Read our transcript!
Get more iMore in your inbox!
Our news, reviews, opinions, and easy to follow guides can turn any iPhone owner into an Apple aficionado
Lory is a renaissance woman, writing news, reviews, and how-to guides for iMore. She also fancies herself a bit of a rock star in her town and spends too much time reading comic books. If she's not typing away at her keyboard, you can probably find her at Disneyland or watching Star Wars (or both).