How to access shared Macs on your network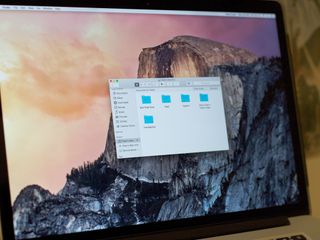 Using the Mac's built-in file sharing capabilities, you can open and copy your files with other Macs and Windows PCs on your network. You can also specify individual users you'd like to share files with, and individual folders you'd like to share. You can even restrict those users' access, making it possible for them to only copy files, or providing them with the ability to write new files too. While AirDrop is convenient, file sharing is where the Mac's networking power really shines.
How to share your Mac files on your network
Open System Preferences.
Click on Sharing.
Check the box next to File Sharing.
Click on the + button under Shared Folders to share specific folders.
Click on the + button under Users to specify particular users to share files with. You can indicate whether you want them to have read and write access (so they can send files to you), read only (so they can copy files from you) or write-only access (so they can drop files to you in a specified folder, but can't see what's inside.
The Options button lets you share files using SMB, a common Windows file sharing protocol, and AFP, or Apple Filing Protocol, a legacy technology supported on some older Macs.
How to access shared Macs on your network
Open a window in the Finder.
Scroll down the sidebar until you see Shared.
Select the Mac you'd like to access.
If Guest access is allowed, you'll be able to see shared folders.
If you are required to log in, you may see a button labeled Connect As....
Open the Folders you wish to use, and copy the files therein.
Get the best of iMore in in your inbox, every day!
How about sharing between users on same Mac?

Shared folder is perfect for that!

And, then you will run into the discoveryd bug where some-but-not-all of your Machines may or may not randomly appear on your network, and unless you know their specific IP address, none of this will work. Bring on the bug fixes, please Apple!
Thank you for signing up to iMore. You will receive a verification email shortly.
There was a problem. Please refresh the page and try again.