How to adjust your iPhone's brightness settings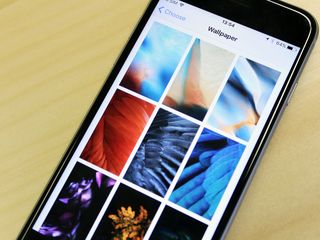 Through your iPhone or iPad's settings, you can easily adjust the brightness to suit any kind of lighting, whether you be texting in the dark or watching YouTube clips at the beach.
Here's how to adjust the brightness on your iPhone and iPad!
How to adjust the brightness of the screen manually
If the screen is too bright or too dim, you can change this setting to a level more to your liking.
Launch the Settings app from the Home screen.
Tap Display & Brightness.
Slide the Brightness bar to your desired level of illumination.
How to turn auto-brightness on/off
If you don't want to manually adjust your brightness all the time, you can let iOS do it for your automatically.
Launch the Settings app from the Home screen.
Tap on Display & Brightness.
Toggle the Auto-Brightness switch on or off.
How to make the display darker than the Brightness setting allows
Apple's Zoom accessibility settings can drop your iOS device's low brightness setting by an additional third, and it's easy to set up.
Launch the Settings app
Go to General > Accessibility > Zoom and turn Zoom on.
Make sure the Zoom Region is set to Full Screen Zoom.
Tap on Zoom Filter and select Low Light.
Note: You can alternatively tap the screen three times with three fingers, which pops up the Zoom options window, then tap anywhere to close the Zoom options window.
From there, you can do more minor brightness adjustments from Control Center. (Those of you hoping it's another way to save your battery life will sadly be disappointed, though: The screen "dimming" is actually just a filter, not a physical dimming of your iOS device's screen.)
Questions?
Let us know below.
Cella writes for iMore on social and photography. She's a true crime enthusiast, bestselling horror author, lipstick collector, buzzkill, and Sicilian. Follow her on Twitter and Instagram: @hellorousseau
Thanks girls, I printed this out for future reference. Who knows, it may help me win a bar bet.

too much work for something that eventually doesn't make much change(close to zero). Neither in term of darkness, nor for saving battery.

The normal brightness settings change the actual brightness that the screen is outputting, and will make a difference to battery life. The zoom filter on the other hand, is just what it says it is, a filter, and won't make any difference
Thank you for signing up to iMore. You will receive a verification email shortly.
There was a problem. Please refresh the page and try again.