How to better manage what Instagram posts to your Facebook profile or page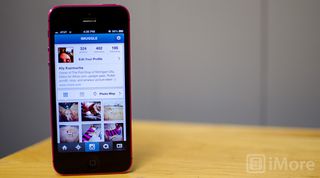 Instagram gives you the ability to post photos to Facebook on both your personal profile as well as a business or fan page. If you have your Facebook account linked to Instagram you may notice that by default, Instagram also posts information to your timeline or page about what photos you like or comment on.
If you don't like this behavior, there's an easy way to disable it. Here's how:
Launch the Instagram app from the Home screen of your iPhone.
Tap on the Profile icon in the bottom navigation. It's the one to the far right.
Now tap on the Settings icon in the upper right hand corner.
Under Preferences tap on Share Settings.
Now tap on Facebook.
Under Facebook options, turn the option for Share Likes to Timeline to Off.
That's it. Instagram will no longer automatically post information on photos you interact with on your Facebook profile or page.
iMore senior editor from 2011 to 2015.
Wooow I diden even know that thanks @iMore Sent from the iMore App

I didn't have my Instagram account connected to Twitter before they bought them. I often check the share settings to make sure that Facebook hasn't auto-connected itself to my Instagram. I have no need to share anything between Instagram and Facebook but for those who do, this is useful info.

AH! Thank you. I wanted to be able to do this with my blog but not on my personal page, so I appreciate it!
Thank you for signing up to iMore. You will receive a verification email shortly.
There was a problem. Please refresh the page and try again.