How to buy the iPhone 7 unlocked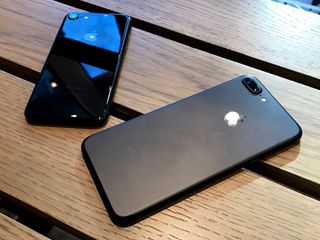 Apple is now offering certified refurbished iPhone 7 and iPhone 7 Plus models.
Whether you're a frequent international traveller or just want to be able to switch domestic carriers more easily, carrying an unlocked iPhone offers more flexibility and less hassle than using one locked to a particular carrier. And while many carriers sell iPhones that are locked to their particular network, there are still a number of options for buying unlocked.
So if you're looking to get an iPhone 7 that's unlocked right out of the box, here's how you can do so.
Refurbished
You can now purchase refurbished iPhone 7 and iPhone 7 Plus models directly from Apple. The devices, which are offered in 32GB, 128GB, and 256GB variants, are certified by Apple. Here's Apple's explanation of its certification:
Curious about pricing? Here's what you'll pay!
iPhone 7 32GB: $499
iPhone 7 128GB: $589
iPhone 7 256GB: $679
iPhone 7 Plus 32GB: $599
iPhone 7 Plus 128GB: $689
See at Apple (opens in new tab)
SIM-free
Your most straight-forward option for getting an unlocked iPhone 7 is to buy a SIM-free model directly from Apple (opens in new tab), either online or in an Apple Retail Store. The SIM-free model comes unlocked and, because it uses the Qualcomm radio, it''s compatible with all U.S. carriers, CMDA and GSM.
Be prepared though: you'll be paying the full price for your iPhone 7 up front, which starts at $649 for the 32GB model, or $749 for the 128GB model if you're looking to get Space Black, which doesn't come in the lower storage capacity.
See at Apple (opens in new tab)
iPhone Upgrade Program
Apple's own iPhone Upgrade Program offers customers an unlocked phone no matter which carrier they use. You pay in monthly installments and are eligible for one iPhone upgrade per year after 12 payments. The program also includes the AppleCare+ protection program in its cost.
Verizon, AT&T, and Sprint customers can purchase enroll in the program online (opens in new tab), while T-Mobile customers can head to their nearest Apple Store in order to get on the program.
See at Apple (opens in new tab)
Verizon
If you buy your iPhone 7 or iPhone 7 Plus through Verizon, that device should be SIM unlocked at the time of purchase. The carrier says that it's policy not to lock their LTE-enabled phones, saying:
So whether you buy your iPhone on a Verizon installment plan or pay for it all up front, you can simply pop out the Verizon SIM card and insert another one. That lets you jump between CDMA and GSM, thanks to the Qualcomm radio inside.
Just remember that if you bought your iPhone from Verizon on an installment plan, then later want to switch to another carrier you'll need to pay off the remaining cost of your phone before you do so.
See at Verizon (opens in new tab)
T-Mobile and AT&T
iPhones sold directly by T-Mobile and AT&T can be unlocked if you follow the right procedures, but there's an important caveat here: while the SIM-free iPhone 7 will work with CDMA carriers (like Verizon and Sprint) and GSM carriers (like AT&T and T-Mobile), thanks to it's Intel radio, the iPhone 7 for T-Mobile and AT&T will only work with other GSM carriers.
So while you're fine if you need to use the phone with AT&T and T-Mobile, or most other GSM carriers around the world, if you decide to move to Verizon or Sprint, you'll need to shell out for a new phone.
Questions?
If you have any questions about buying an unlocked iPhone 7 or iPhone 7 Plus, be sure to ask us in the comments!
Get the best of iMore in in your inbox, every day!
Joseph Keller is the former Editor in Chief of iMore. An Apple user for almost 20 years, he spends his time learning the ins and outs of iOS and macOS, always finding ways of getting the most out of his iPhone, iPad, Apple Watch, and Mac.
If I try to order an iPhone 7 Plus on the Apple Upgrade Program, it seems like it's just a GSM model and not the fully unlocked version. Can anyone confirm that this is the case? Sent from the iMore App

These type of articles should have (US) in the titles Sent from the iMore App

Tmobile and AT&T versions use Intel chip not Qualcomm. Sent from the iMore App

Space Black? Don't you mean Jet Black?
Thank you for signing up to iMore. You will receive a verification email shortly.
There was a problem. Please refresh the page and try again.