How do I stream Pandora in my house?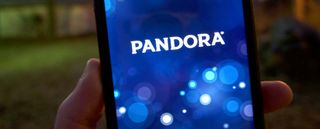 So you have a Pandora account and you want to blast it over the noise of your vacuum cleaner while you're cleaning house. There are a few ways you can do that, whether you convert your existing stereo so that it can stream music, (yes, that's a thing,) or you hook up some wireless speakers to your computer, phone, or tablet.
That could be Sonos, Bose, or something else. But what?
What is Pandora?
Pandora Radio is a music streaming and recommendation service and is available only in the United States, Australia, and New Zealand.
It works by playing music that is similar to your favorite artist or song. You can listen to your own station (created based on your own preferences); a generic, pre-made genre station; or stations made by other people. Pandora runs on Windows PC, Windows 10 mobile, Android, and iOS devices.
Pandora is free to use, but you will hear up to three ads every hour and ads will appear in the app interface. Free users also can't skip as many songs as paid users and, of course, paid users don't get any ads.
What do I need to listen to Pandora in my house?
There are three methods that you can use to listen to Pandora in your home:
Adapt an existing stereo system so that it is able to stream music from the internet.
Use Bluetooth wireless speakers
Use Wi-Fi-enabled speakers.
Converting an existing stereo system
If you already have a good stereo system, you can give it the ability to stream music online from Pandora. In order to do this, your stereo system needs to communicate wirelessly with your internet-connected devices, such as your computer, laptop, phone, or tablet.
There are a few kits available that make this a simple process, such as the Bluetooth upgrade kit or the Sonos Amp.
Use Bluetooth wireless speakers
There are a number of good Bluetooth wireless speakers available that you can pair with any Bluetooth-capable device. Bluetooth is available on practically every phone or tablet and even many computers.
There are some limitations with Bluetooth technology, however. One of them is its range.
Bluetooth works well over distances of less than 15 to 30 feet. Such a short range might work in a small apartment, but it is not enough to support an entire house. Another is that audio played over Bluetooth loses some quality. This makes it hard to get true high fidelity audio out of a Bluetooth connection.
Finally, you can only connect to one device at a time – not so handy when your significant other needs to use the phone while you're be-bopping to your favorite reggae channel on Pandora.
Use Wi-Fi wireless speakers
If you really want to enjoy Pandora in your home, Wi-Fi speakers, such as the Bose SoundTouch or Sonos, are the best way to go.
With a much larger range than Bluetooth speakers, up to 120 feet indoors, and much better audio quality thanks to a lossless audio codec, you can get the high fidelity sound out of Wi-Fi speakers that you can't even approach using Bluetooth.
Since Wi-Fi speakers communicate over your home's Wi-Fi network, they can be connected to all of your devices at the same time.
Master your iPhone in minutes
iMore offers spot-on advice and guidance from our team of experts, with decades of Apple device experience to lean on. Learn more with iMore!
Girl gamer, bookish sort, sci-fi and fantasy lover and writer. Now creating helpful content for Mobile Nations.