How to download and install macOS Server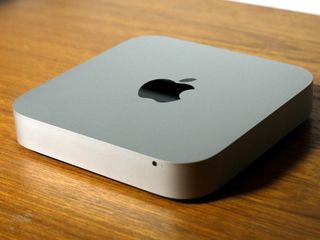 Serving files, administering email, and running a Virtual Private Network all used to be the realm of the IT Administrator. With Apple's macOS Server (opens in new tab), needing a full time IT staff is no longer the case!
Whether it's for privacy, control, or to simplify the sharing of data in small to medium sized organizations, macOS Server lets you create secure and easily managed services for all your macOS or iOS devices.
To run macOS Server, all you need is a Mac. It can be any Mac you have handy, including an older iMac or MacBook Pro, or even a brand new Mac mini dedicated to the task.
How to update macOS before you begin
You'll need to make certain that your Mac is updated to the latest and greatest software so that your base macOS environment will have all security and performance updates in place. My newly purchased Mac mini was somehow still sporting OS X El Capitan, so the first thing I did was update to macOS Sierra.
Launch the App Store.
Download macOS Sierra

(opens in new tab)

— or type "macOS Sierra" into the search bar, top right, if that link doesn't work for you.
Click the Download button.
Wait for the download to complete
Click the Continue button when the macOS Sierra installer starts.
Click Agree to accept the User Agreement.
Click Install on the hard drive you want to use (if you have multiple options.)
Wait for the upgrade to complete.
Optionally, you can check for any extra macOS Sierra updates in the App Store and install those as well before continuing.
How to download macOS Server
macOS Server (opens in new tab) is available for $19.99 from the Mac App Store. As a former Linux/UNIX administrator used to configuring complicated text files via a terminal command line interface, that little cash for that much time-savings feels like a steal. You get all the UNIX underpinning with all the Mac accessibility and ease of use.
Launch the App Store application.
Download macOS Server

(opens in new tab)

— or type "macOS Server" into the search bar, top right, if that link doesn't work for you.
Click Buy macOS Server.
When the macOS Server automatically starts up, click Continue
Agree to the User Agreement.
That's it!
What else can you do with macOS Server?
When you first run macOS Server you'll be presented with a tutorial that shows some of what you can do with Apple's services. We'll be going over much of it in future installments of this series as well, so stay tuned to iMore!
Any macOS Server questions?
Do you have any questions about macOS Server installation? Any services you'd like me to cover first? Let me know in the comments!
Get the best of iMore in in your inbox, every day!
Hello,
I'm interested in this even though I have never run my own server. As an individual who is doing freelance websites and creating a startup, what are some use cases where I would need this? Thanks

First you would need to research and see if running a server is beneficial to you at all. I do freelance web and app development, I also used to run a server. First Windows, then OSX and then Linux. Now most of my work is done in the cloud. I have 2 NAS machines for syncing but not using a server anymore is great since I now travel extensively (I bought an RV) and dont have to worry about static ip's or DDNS. I log in and everything is there regardless of the city I am in and since my NAS are in the RV with me, I can work without internet for a few days and changes sync up once I am back online. So research and make sure you actually will benefit from running a server before getting into one.

Hi,i am currently using Mac OS El Cap on a Mac mini.
Will this upgrade help to speed things up a little, as the mini is quite slow these days.?
Also will it still enable me to use conversation applications?
Thank you for signing up to iMore. You will receive a verification email shortly.
There was a problem. Please refresh the page and try again.