How to draw specific shapes in the Markup editor for iPhone and iPad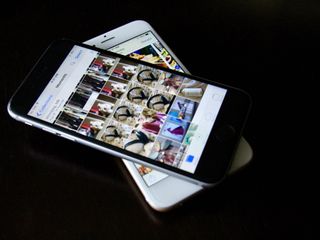 iOS 10 has given iPhone users a ton of new innovative features, but if you're a huge fan of snapping photos and editing your iPhoneography masterpieces, then Markup has probably been a favorite tool of yours.
Markup can be used for a ton of things, including adding text and callouts to photos, but one thing that Markup can also do is turn your hand-drawn shapes into clean-cut art for your photos!
Here's how to draw specific shapes in the Markup editor for iPhone and iPad!
How to draw specific shapes in the Markup editor
There are several different types of shapes you can draw in the Markup editor that will be recognized, including a square, speech bubble, thinking bubble, circle, heart, triangle, transparent arrow, filled-in arrow, start, and some polygon shapes.
Launch Photos from your Home screen.
Tap the photo you would like to edit.
Tap the edit button. It looks like a hamburger menu along the bottom of your screen.
Tap the More (...) button.
Tap Markup.
Select the color you want your shape to be.
Draw your shape with your finger. Make sure to draw your shape in its entirety without lifting your finger off the screen. If you list your finger, Markup will not register the shape.
Tap the shape suggestion that appears on screen to change your shape into a clean-cut star, heart, arrow, etc.
Pinch and adjust the shape until you are happy with how it looks.
Tap done in the upper right corner when you are finished.
What do you think?
What types of shapes have you discovered in the Markup editor for iPhone and iPad? Let's see if we can find them all!
Get the best of iMore in in your inbox, every day!
Cella writes for iMore on social and photography. She's a true crime enthusiast, bestselling horror author, lipstick collector, buzzkill, and Sicilian. Follow her on Twitter and Instagram: @hellorousseau
Please would you tell me what app you use or how you do the screenshots with the focused circle like you have in this article. Thank you very, very much!!! -Bob Sent from the iMore App

There's a focused circle function as part of the mark up options in Photos.app. It's second option from the left under the colour options, you can see it in some of the screen shots. Not sure how they blur our the rest of their photo though.

Bare in mind the iMore authors do this with a Mac program http://www.imore.com/do-you-annotate-screenshots-napkin-just-got-even-be...
Thank you for signing up to iMore. You will receive a verification email shortly.
There was a problem. Please refresh the page and try again.