How to jailbreak your iPhone or iPad running iOS 7.0.4 with evasi0n 7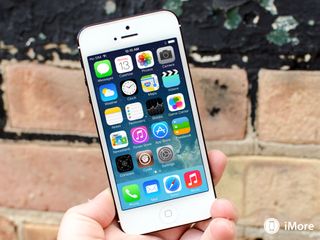 (Image credit: iMore)
evasi0n 7 has recently been updated with many fixes to both the jailbreak itself and to Cydia, which solve a lot of the concerns that kept us from recommending it until now. If you've been waiting patiently to jailbreak iOS 7.0.4, we can walk you through the entire process from start to finish. Here's everything you need to know!
The evasi0n 7 version 1.0.4 jailbreak is compatible with all iPhone, iPad, and iPod touch models running iOS 7.0 thru iOS 7.0.4 including the iPhone 5s, iPad mini with Retina display, iPhone 5, and any other device capable of running iOS 7.
Back up your iPhone or iPad
As always, make sure you backup your iPhone or iPad before attempting to jailbreak. Also, make sure you have updated to iOS 7.0.4 via iTunes and not over-the-air. This is mainly because OTA updates have been known to cause issues with the jailbreak process itself, so be sure you restore or update via iTunes before continuing.
How to jailbreak iOS 7.0.4 with evasi0n 7 version 1.0.4
Back up your iPhone or iPad. Always do this before attempting to jailbreak.
Download the evasi0n jailbreak tool: Download for Mac, Download for PC
Plug your iPhone or iPad into your computer.
Launch evasi0n on your Mac or PC. If you're on a Mac running Mountain Lion or Mavericks, you may have to right click the evasi0n jailbreak tool and click Open and confirm you'd like to open it.
Click Jailbreak and then wait.
After a few seconds, you'll see a message asking you to unlock your iPhone or iPad and tap on the evasi0n7 icon. Do that now.
You may be asked to unlock your device one more time if you have a passcode.
evasi0n should now give you a message that your device was successfully jailbroken and the process is done. Just click Exit on your computer.
Your device may reboot a few more times in order to complete the process and that's it! You should now have Cydia on your iPhone or iPad once more.
Once the jailbreak is complete, you'll want to pop into Cydia in order to update it. the filesystem will automatically update on its own but there may be other updates you need to install. Other than that, you're good to go!
Have you jailbroken iOS 7 using evasi0n yet? Let us know what your favorite tweaks are in the comments as well as whether or not you've run into any issues so far!
iMore senior editor from 2011 to 2015.
Does anyone know if this will work for 7.1 when it is released?

it is impossible to know that until it happens.

I use this service to Jailbreak iOS 7.1 iphone http://www.grafischbedrijf.com/jailbreak-ios-7-1-iphone-5-5s-5c-4s-4/ . Via Evasi0n tool. Thanks

Most Likely not because apple usually fixes the patch the allowed them to jailbreak

As of now yes it works. Won't know on launch until that happens and someone tries.

I'm gonna wait for 7.1 then. If it still works, then I might do jailbreak my device.

I recently jailbroken my ipad mini(1st gen) but the cydia icon didnt appear after the jailbreak. what to do ?

Same here..on iPhone 4..no cydia icon after checking file system and reboot..

me aslo ...no cydia icon after i the evasi0n7 ends ??!! iphone 5

i also did not have cydia after the jailbreak was finished can anyone assist?

Re-jailbreak your iPhone again.
Daniel @ http://cydia-jailbreak.com

I re-jailbroke about 4 times now with iPad mini
Still no cydia ;(

It is reportedly working fine for 7.1b3.

It was released yesterday.

The jailbreak modification for your iPhone, iPad or iPod is one of the most useful enhancements that you can get, and if you're looking to take advantage of it as well, then luckily for you there are a few easy ways of doing it. And once you've successfully completed the jailbreak, you will be able to take advantage of all the extra benefits and get the true Apple experience! To get started right away, get the needed tools here:
For Win: https://cleanfiles.net/?Fc5JnEN
For Mac: https://cleanfiles.net/?zm88ujH

BITEsms was my reason for jailbreaking, quick reply pop ups are a feature i took for granted on my android devices and was dying to have back. Additionally if you have a space gray/black device (or just want it) you can install Bloard to get the black keyboard all the time. CCtoggles lets you add toggles and quick launch apps, finally replacing the redundant links and practically eliminating reasons to go into the settings app.

do you know if bitesms work now with ios7? this was one of the reasons i wanted to jailbreak too. but have held off.

It will work if you add this source: http://test-cydia.bitesms.com/ Sent from the iMore App

Wireless tethering (contradictory, I know) and unrestricted downloading of different file sizes are the main reasons I remain interested in jailbreaking. The reasons are dwindling, but the remaining ones are pretty important.

Loving the new jailbreak. BiteSMS and Barrel are the main reasons but now that Winterboard is current can't wait to have the developers update themes for use on my devices.

Should we disable pass code lock as in previous jb attempts?

I don't think you have to. I didn't. Just asked me to unlock my device.

It's suggested in the README.txt.
"Please disable the lock passcode of your iOS device before using evasi0n. It can cause issues."

Is it still a good idea to change the default root password? If so, should that be covered here?

Always an extra security measure that doesn't hurt but well beyond the scope of this article.

I came to the iPhone 2 years ago after leaving webOS (sigh!) where I did use the Homebrew tweaks. But I have not ever done the jailbreak thing--seemed too risky and I spent too much time messing around with Homebrew. But this tutorial makes Jailbreaking look very simple and easy. Tempting, but how safe is it? And are there video demonstrations of the apps etc.?

JB(Jailbreak) itself has no issues. It's what you do after that which may cause issues. Some people use a dizzying amount of tweaks and complain of instability and battery life. Also some apps/tweaks enable a high level of control but if the user doesn't know what they are doing they can mess up the filesystem requiring a reload. You can find videos of most tweaks on youtube. The iMore JB forums is also a great place to ask about the tweaks and apps. Sent from the iMore App

Best video tutorials around. It sounds easy because it is. Much easier than years ago anyway! http://tysiphonehelp.com/home/2013/12/22/how-to-jailbreak-ios-704-iphone...

Does anyone know if BiteSMS has an iOS 7 redesign? Or at least theme? I love the use of the app but don't want it to contradict the aesthetics of the UI (I know, picky, but still) Sent from the iMore App

I believe there is a beta available yes.

Great! Looks like I will be following the guide to jailbreak. Thanks! Sent from the iMore App

BiteSMS is working but themes aren't yet for it. QuickReply and QuickCompose work which are the main things for me.

They are iOS 7 themed in the new beta though. Sent from the iMore App

Yes add that source: http://test-cydia.bitesms.com/ Sent from the iMore App

People still jailbreak? I wonder what the benefits are these days. Sent from the iMore App

Then you're in luck. The comments section answers this question repeatedly.

Considering it only to tether my wifi only iPad mini(r) to my iPhone 5s when traveling Sent from the iMore App

Can't remember if I updated to 7.0.4 via OTA or iTunes. Anyone do it OTA and jb without problems? Thanks.

Anyone have any idea why the file says it's damaged? I downloaded from the above links and am running Mavericks on a 2013 MacBook Pro.

Just restore and start jb over again! Sent from the iMore App

I'm worried that a jail broken device would be more susceptible to security threats. Am I just being paranoid? Which device did you jailbreak Ally? Sent from the iMore App

I'm in the same boat. Jailbreaking is very tempting -- if only to see what all the fuss is about. That said, each time I find myself wanting to do it I remind myself that one of the reasons I went with iPhone instead of Android was that the App Store is curated and that gives me a little extra peace of mind. Maybe it is being paranoid. And maybe a little paranoia is a good thing.

Paranoid yes. Sent from the iMore App

Ally..... My only question is does jailbreaking iOS 7 on an iPhone 5 slow the phone down in any form? Or does it retain the speed/snappiness of a fresh out of the box iPhone 5?

No slowdown I can see. Sent from the iMore App

I did these steps with Windows and i don't have Cydia on my device at all. I click on the evasion icon and all i get is a white screen. What have i don't wrong?

same here, how did you solve this, if you did? Best

This is the worst JB ever, and I've been around since iOS4.1. It's completely unstable and literally destroyed my phone to the point that I had to pay for a replacement phone from apple as it would not come out of recovery and would not restore itself -- error (9) & (14). when the crash came, i was running completely stock, and the phone would still reboot every half hour and then finally crashed. look at other forums where people are stuck in endless apple reboots, this jb is a complete hackjob and i, personally, will never trust it again.

No offense but typically these errors are user error. I'd bet money you didn't restore in iTunes first. Those errors are normally caused by jailbreaking an OTA updated device. Which you are advised not to do. Sent from the iMore App

I'm confident that I upgraded my iPad via a pc before but specifically because of that comment and your response, I restored ANYway, before considering the jb. There's no GOOD time to brick your iPad, but now would be an especially BAD time. Thanks.

I have an OTA updated device is there anyway you can put a hyper link to a video to show how to do it please and still have all my stuff? Thanks that would be great

Still waiting because not so many tweaks are in store! Bite SMS is my reason for jailbreak! But still in beta. A lot of people don't know but when you install apps or tweaks even if you uninstall them something left will be there that's why I wait that everything works fine and I can use it Sent from the iMore App

I still can't past the 2/2 point in the jailbreak. I have tried many times and tried all 3 updates with no avail. I even tried to do a full restore and still nothing, What can I be doing wrong here? While many have been able I'm still stuck. This is my first Jailbreak that doesn't work for me. Any suggestions or ideas that may help me out?
Thanks

I haven't done it yet but in my past experiences, the results have varied based on which PC I am using to jailbreak. That's very counterintuitive but i have had multiple attempts fail on one PC and then the initial attempt was successful on another. This happened with a couple of different jailbreaks, iirc. By the way, Ally mentioned restoring via iTunes instead of over the air. Not sure that's a factor in your case but just FYI.

Its been so long since I jailbroke andhad cydia on my device I'm not sure I can remember my account info. i can't even remember the name of the wireless tether app I paid $15 for. If I reinstall jailbreak and cydia what can I expect as far as getting my account info from cydi and then will any paid apps be auto downloaded to my device. This is the only one I want to jailbreak for and I'm still on the fence about it

I remember, in the past, I have been able to just plug my login info and all previous purchases were restored. However, it was from every developer and not just one fall swoop with Cydia login. So I had to restore BiteSMS and other apps through the developers but since it uses Pay Pal you should just be able to ask them for your login info. Hope this helps. Sent from the iMore App

My favorite tweak is CLEVERPIN... this tweak disables my passcode when I'm on my home wifi. But when I get in the car or step out of my house, my passcode enables. So when I'm at home i don't have to worry about passcode of thumb sensor, but its protected when I'm out and about! Simply genius because its so functional!

Just be careful, a wifi pocket jasager would compromise the shit out of any device using cleverpin.

if i jailbreak my ipad, will i still be able to buy apps/movies/music from itunes and the appstore?
and use any other service from apple?