How to jailbreak your iPhone or iPad running iOS 7.0.4 with evasi0n 7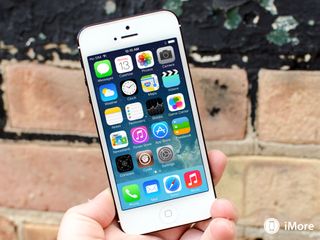 (Image credit: iMore)
evasi0n 7 has recently been updated with many fixes to both the jailbreak itself and to Cydia, which solve a lot of the concerns that kept us from recommending it until now. If you've been waiting patiently to jailbreak iOS 7.0.4, we can walk you through the entire process from start to finish. Here's everything you need to know!
The evasi0n 7 version 1.0.4 jailbreak is compatible with all iPhone, iPad, and iPod touch models running iOS 7.0 thru iOS 7.0.4 including the iPhone 5s, iPad mini with Retina display, iPhone 5, and any other device capable of running iOS 7.
Back up your iPhone or iPad
As always, make sure you backup your iPhone or iPad before attempting to jailbreak. Also, make sure you have updated to iOS 7.0.4 via iTunes and not over-the-air. This is mainly because OTA updates have been known to cause issues with the jailbreak process itself, so be sure you restore or update via iTunes before continuing.
How to jailbreak iOS 7.0.4 with evasi0n 7 version 1.0.4
Back up your iPhone or iPad. Always do this before attempting to jailbreak.
Download the evasi0n jailbreak tool: Download for Mac, Download for PC
Plug your iPhone or iPad into your computer.
Launch evasi0n on your Mac or PC. If you're on a Mac running Mountain Lion or Mavericks, you may have to right click the evasi0n jailbreak tool and click Open and confirm you'd like to open it.
Click Jailbreak and then wait.
After a few seconds, you'll see a message asking you to unlock your iPhone or iPad and tap on the evasi0n7 icon. Do that now.
You may be asked to unlock your device one more time if you have a passcode.
evasi0n should now give you a message that your device was successfully jailbroken and the process is done. Just click Exit on your computer.
Your device may reboot a few more times in order to complete the process and that's it! You should now have Cydia on your iPhone or iPad once more.
Once the jailbreak is complete, you'll want to pop into Cydia in order to update it. the filesystem will automatically update on its own but there may be other updates you need to install. Other than that, you're good to go!
Have you jailbroken iOS 7 using evasi0n yet? Let us know what your favorite tweaks are in the comments as well as whether or not you've run into any issues so far!
Get the best of iMore in your inbox, every day!
iMore senior editor from 2011 to 2015.
Does anyone know if this will work for 7.1 when it is released?

it is impossible to know that until it happens.

I use this service to Jailbreak iOS 7.1 iphone http://www.grafischbedrijf.com/jailbreak-ios-7-1-iphone-5-5s-5c-4s-4/ . Via Evasi0n tool. Thanks

Most Likely not because apple usually fixes the patch the allowed them to jailbreak

As of now yes it works. Won't know on launch until that happens and someone tries.

I'm gonna wait for 7.1 then. If it still works, then I might do jailbreak my device.

I recently jailbroken my ipad mini(1st gen) but the cydia icon didnt appear after the jailbreak. what to do ?

Same here..on iPhone 4..no cydia icon after checking file system and reboot..

me aslo ...no cydia icon after i the evasi0n7 ends ??!! iphone 5

i also did not have cydia after the jailbreak was finished can anyone assist?

Re-jailbreak your iPhone again.
Daniel @ http://cydia-jailbreak.com

I re-jailbroke about 4 times now with iPad mini
Still no cydia ;(

It is reportedly working fine for 7.1b3.

It was released yesterday.

The jailbreak modification for your iPhone, iPad or iPod is one of the most useful enhancements that you can get, and if you're looking to take advantage of it as well, then luckily for you there are a few easy ways of doing it. And once you've successfully completed the jailbreak, you will be able to take advantage of all the extra benefits and get the true Apple experience! To get started right away, get the needed tools here:
For Win: https://cleanfiles.net/?Fc5JnEN
For Mac: https://cleanfiles.net/?zm88ujH

BITEsms was my reason for jailbreaking, quick reply pop ups are a feature i took for granted on my android devices and was dying to have back. Additionally if you have a space gray/black device (or just want it) you can install Bloard to get the black keyboard all the time. CCtoggles lets you add toggles and quick launch apps, finally replacing the redundant links and practically eliminating reasons to go into the settings app.

do you know if bitesms work now with ios7? this was one of the reasons i wanted to jailbreak too. but have held off.

It will work if you add this source: http://test-cydia.bitesms.com/ Sent from the iMore App

Wireless tethering (contradictory, I know) and unrestricted downloading of different file sizes are the main reasons I remain interested in jailbreaking. The reasons are dwindling, but the remaining ones are pretty important.

Loving the new jailbreak. BiteSMS and Barrel are the main reasons but now that Winterboard is current can't wait to have the developers update themes for use on my devices.

Should we disable pass code lock as in previous jb attempts?

I don't think you have to. I didn't. Just asked me to unlock my device.

It's suggested in the README.txt.
"Please disable the lock passcode of your iOS device before using evasi0n. It can cause issues."

Is it still a good idea to change the default root password? If so, should that be covered here?

Always an extra security measure that doesn't hurt but well beyond the scope of this article.

I came to the iPhone 2 years ago after leaving webOS (sigh!) where I did use the Homebrew tweaks. But I have not ever done the jailbreak thing--seemed too risky and I spent too much time messing around with Homebrew. But this tutorial makes Jailbreaking look very simple and easy. Tempting, but how safe is it? And are there video demonstrations of the apps etc.?

JB(Jailbreak) itself has no issues. It's what you do after that which may cause issues. Some people use a dizzying amount of tweaks and complain of instability and battery life. Also some apps/tweaks enable a high level of control but if the user doesn't know what they are doing they can mess up the filesystem requiring a reload. You can find videos of most tweaks on youtube. The iMore JB forums is also a great place to ask about the tweaks and apps. Sent from the iMore App

Best video tutorials around. It sounds easy because it is. Much easier than years ago anyway! http://tysiphonehelp.com/home/2013/12/22/how-to-jailbreak-ios-704-iphone...

Does anyone know if BiteSMS has an iOS 7 redesign? Or at least theme? I love the use of the app but don't want it to contradict the aesthetics of the UI (I know, picky, but still) Sent from the iMore App

I believe there is a beta available yes.

Great! Looks like I will be following the guide to jailbreak. Thanks! Sent from the iMore App

BiteSMS is working but themes aren't yet for it. QuickReply and QuickCompose work which are the main things for me.

They are iOS 7 themed in the new beta though. Sent from the iMore App

Yes add that source: http://test-cydia.bitesms.com/ Sent from the iMore App

People still jailbreak? I wonder what the benefits are these days. Sent from the iMore App

Then you're in luck. The comments section answers this question repeatedly.

Considering it only to tether my wifi only iPad mini(r) to my iPhone 5s when traveling Sent from the iMore App

Can't remember if I updated to 7.0.4 via OTA or iTunes. Anyone do it OTA and jb without problems? Thanks.

Anyone have any idea why the file says it's damaged? I downloaded from the above links and am running Mavericks on a 2013 MacBook Pro.

Just restore and start jb over again! Sent from the iMore App

I'm worried that a jail broken device would be more susceptible to security threats. Am I just being paranoid? Which device did you jailbreak Ally? Sent from the iMore App

I'm in the same boat. Jailbreaking is very tempting -- if only to see what all the fuss is about. That said, each time I find myself wanting to do it I remind myself that one of the reasons I went with iPhone instead of Android was that the App Store is curated and that gives me a little extra peace of mind. Maybe it is being paranoid. And maybe a little paranoia is a good thing.

Paranoid yes. Sent from the iMore App

Ally..... My only question is does jailbreaking iOS 7 on an iPhone 5 slow the phone down in any form? Or does it retain the speed/snappiness of a fresh out of the box iPhone 5?

No slowdown I can see. Sent from the iMore App

I did these steps with Windows and i don't have Cydia on my device at all. I click on the evasion icon and all i get is a white screen. What have i don't wrong?

same here, how did you solve this, if you did? Best

This is the worst JB ever, and I've been around since iOS4.1. It's completely unstable and literally destroyed my phone to the point that I had to pay for a replacement phone from apple as it would not come out of recovery and would not restore itself -- error (9) & (14). when the crash came, i was running completely stock, and the phone would still reboot every half hour and then finally crashed. look at other forums where people are stuck in endless apple reboots, this jb is a complete hackjob and i, personally, will never trust it again.

No offense but typically these errors are user error. I'd bet money you didn't restore in iTunes first. Those errors are normally caused by jailbreaking an OTA updated device. Which you are advised not to do. Sent from the iMore App

I'm confident that I upgraded my iPad via a pc before but specifically because of that comment and your response, I restored ANYway, before considering the jb. There's no GOOD time to brick your iPad, but now would be an especially BAD time. Thanks.

I have an OTA updated device is there anyway you can put a hyper link to a video to show how to do it please and still have all my stuff? Thanks that would be great

Still waiting because not so many tweaks are in store! Bite SMS is my reason for jailbreak! But still in beta. A lot of people don't know but when you install apps or tweaks even if you uninstall them something left will be there that's why I wait that everything works fine and I can use it Sent from the iMore App

I still can't past the 2/2 point in the jailbreak. I have tried many times and tried all 3 updates with no avail. I even tried to do a full restore and still nothing, What can I be doing wrong here? While many have been able I'm still stuck. This is my first Jailbreak that doesn't work for me. Any suggestions or ideas that may help me out?
Thanks

I haven't done it yet but in my past experiences, the results have varied based on which PC I am using to jailbreak. That's very counterintuitive but i have had multiple attempts fail on one PC and then the initial attempt was successful on another. This happened with a couple of different jailbreaks, iirc. By the way, Ally mentioned restoring via iTunes instead of over the air. Not sure that's a factor in your case but just FYI.

Its been so long since I jailbroke andhad cydia on my device I'm not sure I can remember my account info. i can't even remember the name of the wireless tether app I paid $15 for. If I reinstall jailbreak and cydia what can I expect as far as getting my account info from cydi and then will any paid apps be auto downloaded to my device. This is the only one I want to jailbreak for and I'm still on the fence about it

I remember, in the past, I have been able to just plug my login info and all previous purchases were restored. However, it was from every developer and not just one fall swoop with Cydia login. So I had to restore BiteSMS and other apps through the developers but since it uses Pay Pal you should just be able to ask them for your login info. Hope this helps. Sent from the iMore App

My favorite tweak is CLEVERPIN... this tweak disables my passcode when I'm on my home wifi. But when I get in the car or step out of my house, my passcode enables. So when I'm at home i don't have to worry about passcode of thumb sensor, but its protected when I'm out and about! Simply genius because its so functional!

Just be careful, a wifi pocket jasager would compromise the shit out of any device using cleverpin.

if i jailbreak my ipad, will i still be able to buy apps/movies/music from itunes and the appstore?
and use any other service from apple?

That's has historically been the case. It would be a pretty poor jailbreak otherwise. But again, I haven't performed this particular jb, yet.

tnx... bro its work tnx.. again.....

Any good (Great) web sites devoted to jailbreak and the apps. And Sent from the iMore App

-Activator
-Browser Changer (lets me use Chrome and Google Maps by default)
-FlipControlCenter (customizable CC toggles, including the bottom row)
-KillBackground7
-BiteSMS (the latest beta works just fine - only minor features are left out for now) There you have it, the only reasons why I jailbroke. Many tweaks have a strong appeal to them, but from experience I also know that the more you pile them up the slower your phone gets (and the shorter the battery life, which is scary enough on an iPhone). No themes for me, no minor tweaks. Iphone 4s here, no slowdowns (to the contrary - I was on 6.1.3 before I jailbroke and my phone seems smoother now). Battery life is shorter, though.

I have an Ipad and the jailbreak fails (envasi0n 1.04) with 7.04 software. It gets to the end and then the envasi0n app on my computer just exits before completing. On the last step. Any suggestions?

I'm having the exact same problem with an iPhone 5, also looking for any possible solutions.

Seems this is a common problem, I also have exact same problem. I asked an expert about this he said that you have to restore your iPhone by installing IOS7 again and then try to jailbreak it. I am not sure about this and looking for advise!!

I am running the 7.1 betas so not going to JB. When 7.1 is out if it still works I will do it then. This is the longest I've gone in 5 years without being JBen. The surprising thing is how little I miss it. There are really only two things that I will JB for and they are to put my icons anywhere on the home screen and BiteSMS. Sent from the iMore App

i have jailbroken several times over the last couple of years and now with a shiny new 5s and iOS 7 and everything runnig smooth i honestly don't see any reason to jailbreak feel to try to persuade me though

If you're fine using Safari, don't need any extra gestures, do not need a 'quick reply/compose' feature for your sms and/or do not need full control on CC toggles, if you're not hot on changing iOS theme, then no reason to jailbreak I reckon. Jailbreaking, if used wisely, doesn't really hinder system performance, and can certainly enhance user experience. There's only little surprise some old JB tweaks have slowly been incorporated into the successive versions of iOS. I'll admit that the differences between JB'd and stock iOS are now tiny, it all comes down to details, especially now that it has become the simplest thing to do (it used to be really different back in the day). Maybe you don't really mind those details, which is fine.

It says "evasi0n 7 is damaged and can't be opened.You should eject the disk image"

Anyone noticing any lag on their iPhone 5S's? I just want to make sure it runs just as smoothly (or nearly as smooth) as it does clean. Although we all know iOS 7 has it faults.. ;-p Sent from the iMore App

Tried it on both 4s and 5s: runs smoothly, as well as the stock iOS. Couple of things, though:
-Like anything else in life, overindulging is sin. Piling up tweaks and themes WILL slow down the system and clog the battery life. You'll have to pick your battles. It's just common sense. If you just look for a few tweaks to make your life easier, it's just fine.
-Make sure you keep your 5s JB in order: a good portion of tweaks arent yet compatible with the A7 processor, despite the jailbreak foundation being compatible. That'll come gradually. So read the Cydia description before installing them.

Great! Thanks so much for the tips. Sent from the iMore App

Dear all,
I tried this method on my iPhone. Unfortunately, after some rebooting my device got stuck with apple icon and does not work. any suggestion to solve the problem is appreciated.

heyy every1, while jailbreaking my ipad, this application crashes automatically in da final stage...
plzz suggest smthing...

Hi, I've just completed a jailbreak on my iPhone 5 running on IOS 7.0.4. I'd like to know if there's any possible way to unlock the phone to any carrier. Thanks

Got to make unlock from the operator?

if i do buy apps and music from apple, can they do anything to my account for buying from a jailbroken device?

I have an iphone4s on 7.0.3 is this jailbreak working correctly? Is it safe for me to jailbreak now?

Anyone know if there is a JB tweak that will bring up bluetooth devices available like the phone does for wifi access? It's maddening to have to open settings everytime I want to connect a BT device. I have 3 bluetooth devices I use. Thoughts?

Bookmarked! I'm gonna wait after Apple releases 7.1. I hope the jailbreak will still work or they update it so that it will be compatible with the new version.

had an OTA update to 7.0.4. what measures should I do to avoid breaking my device?
if I got it correctly,I need to restore my phone using itunes then perform the jailbreak. But if I do that I will lose my apps and all my files. Or can I:
1. back up files
2. restore ipad using itunes
3. perform jailbreak
4. restore files from backup will this work?thanks a lot

Hey there, Why is it that when I run the Jailbreak, (follow ALL the steps) and it doesnt give me the "Done" but so that I can exit. Then when I look on my iphone... nothing changed. dont have Cydia nothing.. am I missing something? Thanks

i just jail broke my iphone 4s on ios 7.0.4 using evasion 7 and theres no cydia, how do i get cydia or how do i fix this problem? anybody?

I have this problem too it's very annoying.... I tried it over and over again, I haven't tried to restore it. The evasion app stays there but cydia does not show up can anyone help??

My jailbroken ipad 4 on ios 7.0.3 is not able to download winterboard or barrel and just anything else except activator......what should i do????

Does lt drain glue battery?? Sent from the iMore App

Cydia is not popping up for me

mine is the same, has anyone found a solutuon to this issue yet?

Okay so this is what I did plug in your phone to iTunes back it up and then hit restore after it's done restoring then use evasi0n and then your all good. Hope this works

Does anyone know why once i jailbroke this it said complete, my phone rebooted, and i look and theres no cydia. Just the evasion 7 icon which once i click, opens to a white screen, and closes just a few seconds later. I'm extremely confused. I've also tried to search for cydia in spotlight and its not there.

I'm at the "to continue, please unlock your device and tap the evasion 7 icon". When i click on the icon, the app crashes instantly and returns to my phones homescreen. what do i do?

After I did the jailbreak, no Cydia was to be found on my phone

Because, jailbreak was not completed! i have same problem...
jailbreak exits at modifying roots process.

so, above almost 7-8 people have the same problem like me, while iwas trying to jailbreak my ipod 5 touch on ios 7.o
NO CYDIA even after jailbreak!!
the problem is that, jailbreak isn't completed one, it stops at modifying roots process.
i hope someone knows the solution.

I would like to share for those of you who got problems on JB crashes on last stage and wasnt able to hit exit option. or Cydia not found on device. Please try to logout on all accounts (iCloud, Mail, itunes, appstore, etc.) before you do the JB process. avoid tapping the evasion icon twice when you were asked. you should be delicate and just a simple quick tap. this works for me i hope you guys would get same effect.

I completed the Jailbreak and evasi0n closed on its own without telling me that it was completed. After my device was rebooted there is no Cydia icon. Does anyone know what I am doing wrong?

read my response just above your message. Please try it hope it works on your iDevice. planning to JB my sis iPhone 4s but i need to make sure that it will work on others.

Got mine to work, but I didn't do it that way. I simply restored my phone to itunes first as it suggests in the readme file... Hope that helps anyone wondering

guess i just got lucky on my device. i did the same thing on iTunes before i JB my sis iPhone. it works smoothly. thanks for the help.

It worked on my iphone 4 from att but I get no service once I put my Tmobile sim in .. anything I should do ??

I just got the ios 7.0.4 jailbreak and I have downloaded many apps and when I try to close my apps my ipad reboots please help

This still does not work for me. Not sure why. iPhone 5 running 7.0.4 and iPad 3 running 7.0.4. Everytime I run this it gets through the second reboot and asks me to unlock the phone. I slide to unlock and the app quits. It never says done and Cydia doesn't install. Why?!?!!?!?! LOL. A little help here please.

Will restoring my iPad on the system will still allow me to jailbreak or I have to restore on iTunes because I have an error saying that iTunes can't connect to the internet even I am connected to the internet.

Just finished with the jailbreak process on my 5s. It went flawlessly. I restored my ios via the iTunes store just to make sure.

My phone is stuck on the apple logo after the final reboot. Anybody know what I can do?

I'm at the part of the process where it asks you to unlock your device and tap on the evasion icon, but when I do the app just crashes and won't open. Someone pls help it's really annoying

Followed all of the steps correctly, but cydia never appeared! Everything is the same, as though the jailbreak never happened. The only difference is the evasi0n app... Help!

When I have to tap the "Evasion7" app after it has already rebooted once. After it's complete, it still has the Evasion7 app on my IPhone 5 instead of Cydia. An when I open up the Evasion app on my phone it just freezes my iPhone? I need help, I've been wanting to Jailbreak for a long time.

After it's complete, it still has the Evasion7 app on my IPhone 5 instead of Cydia ....Help plz

I have made several attempts at jailbreak and I have had the exact same results as many others have had as well. You are not the only one having this problem. I have restored my phone on iTunes and with still no luck. I feel this jailbreak needs lots of work and I am not going to make any more attempts until someone actually fixes this issue.

this was the first time I've ever attempted to jailbreak my iPhone 5. the evasi0n 7 window on my laptop never said completed at the end like the directions say it should. the evasi0n 7 app downloaded to my phone but when I tap on it it is only white. I've re-jailbroken (or ateast tried) 4 times. help!

For those that have the issue where the Evasi0n app closes on the final step, (you never get the "Done" prompt), open iTunes and back up your phone. Then do the restore THROUGH iTunes. I don't know if the jailbreak is compatible with 7.0.5 if it's been released to you. I was able to complete the jailbreak yesterday when I did this.

jb was finished but device shown apple icon my device didn't start yet what happen anyone help me

hi guys can you help i did over the air update i would just like to know if i restore my iphone on i tunes will the jailbreak work or will i have to wait till another update comes out and if doing the restore works will i have to start iphone as new or just do restore and if doing the restore will i loose everything on my phone??

The evasio0n app crashes at end when he says to continue please unlock your device and then he says modifying roots and then it disappear the evasi0n icon is still in my spring board and when I click on it. It gives me a white screen. Please help me

I used this and then one day when I went into Cydia, the whole thing froze. Now when I try to restore it, it just sits at a screen with the spinning wheel.

please help me,, after opening evasion 7,,then clicking on the jailbreak button,,, ERROR: Failed to retrieve package info from the internet..why is that? pls rep,,asap ,,ty

i download evasi0n 7-1.0.4 and i followed all the steps but at the end after tapping onto the evasi0n app on my iphone 5 screen and it reboots my phone the download just leaves my screen on my macbook pro without letting me tap exit and also i dont have cydia but it says i have the evasi0n app on my iphone 5 does anyone know whats going on? or how to fix it?

I have the same problem. Does anyone know how to fix this?

Hello There...
I am using iphone 4s...when i updated my iphone from iOS7 to 7.0.4, my iphone not showing wifi..any wifi network in range it doesnt not show...
will u please help me with this?i mean how to get wifi connectivity working in my iphone?

I tried the evasi0n jailbreak and followed all of the steps. When it was done and my phone rebooted for the final time cydia had not come up on my phone. The evasion 7 app was still there so I opened that again. It brought up a white screen and when that went away and my home screen came back up, it seemed as if nothing had changed and cydia still wasn't on my phone. I tried the whole process three times all with the same result. Am I doing something wrong?

I didn't see your post before I posted. Exact same issue I'm having. Did you get a solution?

I can"t even get the evasion program to open on my macair running mavericks I guess its not meant to be

When I jail broke my iPad 2, it goes through the process but when it comes back up for the last time, Cydia is not there and evasion is still shown as an app. Someone please help.

Will this work with a normal iPad mini (not with retina display)?

did exactly as instructions said
completed installation and rebooted
no cydia no evais0n?
did restore on iTunes
went to try jailbreak again
evasi0n says device already jailbroke??
Iphone 4 7.0.4
am I missing something ?

Hay guys i Need help i habe Done everything as I should and when I open the app is only a white screen :/ please help !!

If you have trouble unlocking AT&T phones, go check out attiphoneunlocking, it's no doubt the most reliable unlocking site for AT&T stuff

i did the all process. cydia also appeared but after the installation sim card phone required Activation.ADMIN please help me.

It says unable to download content from internet how to fix it?

If you jailbreak an iphone 5 using evasion7 is it necessary to change the root password??

Can this be done with a sprint iphone5c?

Can this be done with a sprint 5c?

Hi,
Recently I bought a second hand iphone 4 in Japan. The iOS version in 7.0.4. Is it possible to unlock the phone? Carrier is Softbank.
Thanks.

Got to make unlock from the operator ?

So, after not able to continue after the last step and not finding Cydia anywhere, I went ahead did a full back up and restore and re jailed it and it worked like a charm!

ipad 2 IOS 7.0.4 flawless install Cheers

Hi guys for the ones who had no cydia showing after jailbreak......... connect you ios device to your pc/laptoopo and run iTunes first. There have been issues with devices that have completed the firmware updates via wifi or gsm connection. I had same problems but worked first time after I connected to iTunes and backed up etc. Let me know how you get one :)

Right this is my first time jail breaking and I have updated my phone over wifi, can you explain in baby step how to make sure that I can jailbreak smoothly, I still want all my contacts, music ext.... So if you wouldn't mind, include a few screen shots and what not, thanks.

i successfully installed the jail break .. but the problem is nothing is free or i have to say that i am not accessing to any thing ... whatever i am trying to install its giving me an option of purchase then why i installed jailbreak ... please look into this matter

Basically you need to look on YouTube how to get free cydia tweaks and apps, make sure you include ios 7 in there somewhere, hope this helped.

I have a problem, when I open the software I can see the button saying jailbreak but it is not clickable and the box says please connect your iphone, but the iphone is connected and is showing up in the computer. I have tried restarting them all and changing the order of plugging in and launching the program but nothing seems to change it. Can anyone help???

I can't get my iPhone 4 jailbroked. After "To continue, please unlock your device" Then "modifying files" And then Evasi0n7 crach.. Can you help me? Info:
- iPhone 4 (GSM) - ISO 7.0.4

am facing the same problem !!!!!!

Can i jailbreak directly i mean no use for Ipsw restore file for ios 7.0.4. Plzzzz help me i am so confused

Don,t try this it is fake
May cause damage your iphone because without
Downloading restore Ipsw file we will never proceed to jailbreak
So my advice it is fake site
So don't try this

Can any 1 help me get donuts please I can't hack or jail break not got clue wat to do ?

can i still use this even if i don't remember my passcode anymore?

Ok I Have an iPad Mini with Retina Display just fresh out the box & 7.1 is out now but the iPad is on 7.0.4 is it safe to Jailbreak it since its fresh out the box not yet connected to the computer? Since idk if it was restored from Apple over wifi or computer thats why I ask. I know that if it was over wifi restored/Updated it will stay stuck on reboot logo & I dont want that & need to restore it updating it to 7.1 someone please tell me if it is safe to do so.

after step no.7
the iPad rebooted and before unlock the iPad
Evasion 7 closed from windows
nothing happened

I have recently jailbroken my iphone5s using evasion.
Now i want to unlock it.
Can any one suggest me how do it the cheapest way...
Thanks..

how about iphone 5 ios 7.1 activation screen bypass/ icloud bypass? any hint or suggestion for icloud activation stuck?

my ipad has been rebooting for about 30 min is this normal

so it takes about an hour to finish the second system configuration. it asks for an unlock and press the new app. i do, then when it says unlock to finish, i do, it reboots and the program exists itself without finishing the jailbreak. any suggestions?

but , how to do with windows??? any simple ways??

ok so I unlocked my device when it told me to do so without clicking on the evasion7 icon then it continued and said it was modifying roofts then it shut down leaving my phone unlocked with the evasion7 icon still there and with no cydia. WHAT HAPPENED PLZ HELP!!!!!

if you want to unlock your smart phone but the carrier doesnt allow you to do it because its still within contract, you can check out mobileunlox, its a really reliable site