How to set up a new iPhone or iPad for your kids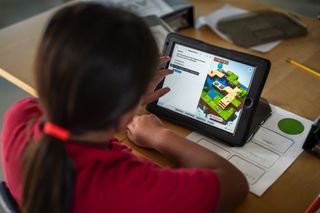 (Image credit: Apple)
Kids are receiving iPhones and iPads earlier and earlier. There are now two-year-olds who are better on an iPad than some of us. These devices help kids have fun while they learn and discover a whole world of tech. But there's also the bad stuff, like what's lurking on the internet and your kids just spending way too much time on these devices.
Here are some tips to set up a new iPhone or iPad for your kid; perhaps the top-selling iPhone 13.
Best parental control to set up immediately
Thanks to Apple's Screen TIme, you can monitor and restrict access across your most important devices, including the iPhone and iPad. The tool, which Apple first launched with iOS 12, lets you block content, limit viewing times, and more.
Best starter apps for kids
There are thousands of wonderful apps kids can use to have fun, learn, and discover. Here are some of the ones we recommend.
Best accessories for kids
Whether you're buying a device to share with your kids or buying your kids their own devices, these accessories will help them last!
External parental control options
Apple's Screen Time restrictions are thorough, but if you want to take device and content management even further, consider an external parental control option like these.
Helpful guide
We hope this guide proves beneficial when it's time to give your kiddo a new mobile device from Apple. It's a big step but luckily, there are many options out there to make the experience easy, fun, and safe.