How to spend the Amazon gift card you received this holiday season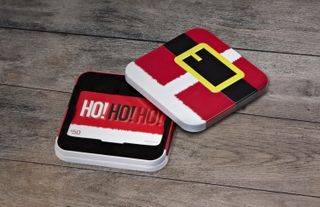 Some people say that gift cards are impersonal, but isn't the freedom to choose what you want the greatest gift of all?
If you have an Amazon gift card burning a hole in your pocket, we have some awesome ideas on how you can spend it. The best part? You don't have to buy items that fit within the limit of your gift card; you can put, say, a $25 gift card toward a $100 item.
Let's go shopping!
Braven Stryde 360
This is my favorite Bluetooth speaker of the year. It has an IP67 water resistance rating, meaning it can be submerged in up to 3 feet of water for up to 30 minutes. It has a stellar low end for a Bluetooth speaker, great range, long battery life, and a cool-looking design. It's perfect as a shower speaker. Plus, it's only about $100.
B&O Play H8
You could carry Lightning and USB-C to 3.5mm adapters, but why not just go wireless? The B&O Play H8s are phenomenal headphones, especially if you're picky about your sound.
These have active noise cancellation, so you can concentrate on the task at hand or simply enjoy your music without distractions, and Bluetooth connectivity means you don't have to fiddle with dongles or cords; just connect and enjoy. A $330 starting price is a bit of a doozy, but that gift card should make a dent!
Prynt Pocket case
The Prynt Pocket is a portable photo printer that lets you take and then print awesome photos wherever you are. You just load up the proprietary paper, and away you go! The coolest part is that the app can bring your photos to life just like in Harry Potter. At $150, this might be a bit steep, but not bad considering you have a little portable photo development kit.
Apple Smart Battery Case
The iPhones aren't at the top of the food chain when it comes to battery life, but they're not at the bottom either. That being said we could all use a little more battery life and Apple's Smart Battery Case is just what the doctor ordered.
It extends talk time about 22 hours and LTE internet use to about 26. The intelligent battery status is displayed on your iPhone's screens so you get a picture of the total battery life you have left instead of watching your iPhone's percentage decline and then guessing with the case.
Comes in black, white, and red, so it goes with everything! Starts at $85.
Cable Matters USB-C multiport adapter
If you've just been gifted a new iPhone 8, 8 Plus, X, or a new MacBook Pro, you're gonna need some dongles. Trust me.
The Cable Matters multiport adapter lets you go from USB-C (Thunderbolt 3) to 4K HDMI, VGA, USB-A, and Gigabit Ethernet, which hopefully covers most of your bases. Check it out for $45.
iDevices Switch
Turn any device into a smart device with this Wi-Fi enabled switch. Wanna turn your lamp on with your phone? Or your coffee maker or TV or anything? Yup, this does it. At $27, you can grab a few of these and make a smart home out of them. Of course, you won't get total control like you would a full-on smart device, but hey, on and off is better than nothing.
RhinoShield Crashguard for iPhone X
I'm not normally one for minimalist cases, but somehow RhinoShield gets the job done incredibly well. I've had friends with these cases and have looked at these cases on and off through the years, and I might have to say that these are the best simple bumper cases on the marker. It's literally just a bumper around the edges of your iPhone, but it's super protective in the event of a drop or a bump. Get it in a few different colors for around $18.
What'd ya get?
What did you spend your Amazon gift card on? Let us know in the comments below!
Master your iPhone in minutes
iMore offers spot-on advice and guidance from our team of experts, with decades of Apple device experience to lean on. Learn more with iMore!
Mick is a staff writer who's as frugal as they come, so he always does extensive research (much to the exhaustion of his wife) before making a purchase. If it's not worth the price, Mick ain't buying.