How to take the perfect picture for Instagram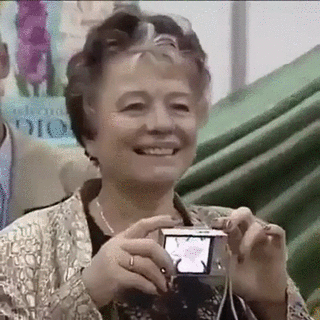 Instagram can be a tough nut to crack, especially with the messy new algorithm that nobody asked for that was implemented last year.
If you've been on the app for 5+ years, you've probably noticed that your engagement has steadily decreased, regardless of how much more you're on the app. People have even recently reported something called the shadowban, where people who normally do decent numbers with their likes on each post have their engagement crushed to a mere fraction of their former Insta-glory.
With all these giant changes being implemented, and with more and more people joining Instagram every day, it can be difficult to stand out on your newsfeed amongst all the Starbucks cups, mirror selfies, and pictures of dogs, which is why it pays to be able to snap a killer double-tap-worthy Instagram masterpiece.
Here's how you can take the perfect picture for Instagram!
Keep your aesthetic consistent
If you're someone who dares follow any of the (gasp) Kardashians and Jenners on Instagram (or more specifically, Kim) you'll probably notice that their photos are somewhat similar. Be it their poses, the filters and editing they choose to use, or the colors in their photos, their insanely popular Instagram feeds that boast millions of followers have a uniform look to them in one way or another.
The whole idea of having an aesthetic sounds insanely pretentious and stuck-up, but if you keep it in the back of your mind while you're posting to your feed, you can actually have an Instagram that looks a heck of a lot more pleasing to the eye than a page that has 4 different borders, highly contrasted and undersaturated photos next to one another, and a strange consistency of black-and-white images to non black-and-white images.
One way to keep your aesthetic consistent is to use the same filter from the same editing app over and over again, or use the same filter from Instagram over and over again. If you want to switch things up, you can always look for filters with similar hues and contrast consistencies that'll make certain colors and portions of your image pop more than others.
Profiles like Kat Von D Beauty do an excellent job of combining color and texture to make scrolling through their profile feel like you're rolling through a rainbow, while certain friends of mine (like my pal Vee) normally only post photos with pops of blue in them.
Another way to bump up your Instagram game is to think of your profile as an art gallery of sorts; you wouldn't have a crazy, over-the-top pop art piece next to a classical renaissance portrait, would you? Challenge yourself and try to keep your images consistent, and watch your profile get noticed by more and more people!
Copy the kings & queens of IG
While copying someone's homework is frowned upon, and ripping off a romantic sonnet from a Shakespearean play as your own for a love letter to your crush is totally not cool, taking a bit of inspiration from the big movers and shakers on Instagram isn't necessarily a bad thing!
There's a reason people like Kylie Jenner and UglyWorldWide have millions of followers, and it's because they're trendsetters in their own unique way. Even photographers like Martin Reisch AKA @safesolvent and Sasha Samsonova have a very distinct, particular style of capturing, editing, and displaying their Instagram photos that's worth peeping at and imitating.
There's really no shame in getting inspiration from some larger Instagram-famous personalities, but it's important to always inject a little bit of your personal flare and personality into your posts, too. If you're constantly posing against brick walls in an older area of your city in pink fur coats and fashion-forward clear boots you won't even be wearing again in 3 months, then people are probably going to get bored of you quickly.
It can be daunting and difficult to find a middle-ground that meets both "as-hip-as-Kylie" territory and "this is real, this is me" Demi Lovato vibes, but once you find a flow that works for you, then posting to Instagram becomes a lot simpler: almost like a mathematical formula of sorts.
Trends, trends, and more trends
Have you noticed that a lot of people have been posting their images with a colored center-focus and a black and white background? Have you realized the number of Boomerangs that have increased in the last year or so? Have you caught on that borders on Instagram photos are pretty much a thing of the past?
There are certain trends that come and go when posting Instagram photos, and while they're not the most apparent to most people, if you pay close enough attention, you'll realize that there are a couple of trends forming.
For example, recently Kim Kardashian (in all her 102.2 million follower goodness) has started editing her images to look as if they were snapped with a disposable, less-than-stellar quality camera. This has prompted a number of users to follow suit, using different apps and photo editing tools to give their photos a more faded, vintage, casual look than the crisp and clean ring-light loving, sharply contoured, highly-Photoshopped Kim we know and love (or hate).
Another recent trend that's appeared on the 'gram is posting group pictures in threes. I recently had a model of mine tell me that a girl she admired with a large following only posted her images three at a time (so as to fill up an entire row on her Instagram profile), and so she was going to copy her technique. In a similar fashion, people have started using apps that split up a single image into multiple images to drive people to their profile, make things look a bit more interesting, or simply shaking up their boring, regular ol' profile.
Less is more
Whether it comes to the amount you post, the number of things that are in your photograph, or how many times you update your Instagram Stories, less is almost always more.
Keeping things simple and clean has been a recent thing people online have glommed onto: you've probably seen images of pristine, white granite countertops, colorful icecream cones dripping in the summer heat against a white wall, or girls posing and looking away from the camera while holding oversized, simple, gold balloons that say their birthday age. These things are popular because they're simple, allow people to take in the object in focus without any loud background distractions, and look striking on your feed, especially after scrolling through 300 baby pictures and crappy home-cooked meals.
In the same vein, keeping your posting limited to one post every couple of days will actually increase your chances of people following you and others double-tapping your post. There's really nothing more annoying than someone who posts 10+ things in one day without realizing they can now post an album to Instagram, and if you are someone who likes posting 3 images at a time, just be sure to keep things consistent.
If you're someone who really, really cannot help themselves and needs to post 15 photos in one day to their Instagram, then maybe Instagram isn't the right platform for you — you might be a lot happier on Twitter, Flickr, Tumblr, or Facebook.
#Boomerang4Life
One way to stand out and snap the perfect photo for Instagram is to not even snap a photo at all: it's to shoot a Boomerang!
Shooting a Boomerang is a really fun and creative way to turn a dull, boring picture of your sweetheart eating super spicy-chicken wings to a GIF-able loop of magic of your sweetheart reacting to his super spicy chicken wings.
TLDR; it takes a boring subject and makes it a bit more interesting!
Boomerangs are great tools to capture almost any occasion (and even occasions where the subject has been captured 4,000,000 times and is super boring!): from fireworks on the 4th of July, to a massive crowd swaying to the music at a concert, to your little pupper dashing across the dog park for its ball, to your baby rolling over oh-so-slightly onto its side, Boomerangs have got'cha covered.
Bonus: Check out what a cinemagraph is, learn how to make one, and proceed to blow everyone on your Instagram's minds.
Get weird and creative
I know that a good chunk of this article has been all about drawing inspiration from other people, posting a certain amount of photos, editing in a uniform style, and a lot more "DO THIS NOT THAT" kinda junk, but at the end of the day, you should feel free to get as creative and strange with your Instagram photos as possible.
One way that you can change things up with your Instagram pictures is to invest in an external lens for your iPhone, so that the next time you go to take that boring ol' selfie, you can fisheye you and your best friends into an Instagram masterpiece! You can also utilize tools like a Gorillapod to set up your shots and really change the angle and perspective of your Insta' pics.
When you're editing your photos, try messing around with different creative editing techniques, like overlaying broken glass, flowers, or explosions over your photos for strange textures, or try capturing some high-quality cinemagraphs that are bound to capture the attention of your followers.
At the end of the day, you need to do whatever feels right for your Instagram feed — and who knows? You could be starting the very next Instagram trend...
How do you take the perfect Instagram photo?
Is there a particular accessory or lens you like to use to snap the ideal IG pic? Do you have a favorite photo-editing app that helps keep your IG aesthetic on fleek (side note: I swear I rarely talk like this in real like… for realz…)
Let us know your top tips for the perfect Instagram pic in the comments below!
Master your iPhone in minutes
iMore offers spot-on advice and guidance from our team of experts, with decades of Apple device experience to lean on. Learn more with iMore!
Cella writes for iMore on social and photography. She's a true crime enthusiast, bestselling horror author, lipstick collector, buzzkill, and Sicilian. Follow her on Twitter and Instagram: @hellorousseau