How to use AirDrop with older Macs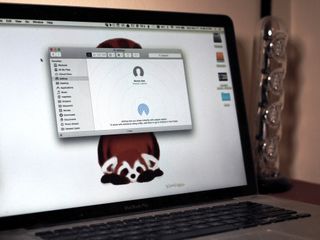 We love AirDrop, which allows people to wirelessly share files between their Macs and iOS devices. But, as with Continuity's other features, pre-2012 Macs are feeling a bit left out. Sadly, there's no way to convince an older Mac to share a file with your iPhone or iPad, but you can transfer files between newer Macs and older Macs.
Why can't my older Mac see my iPhone in AirDrop?
If you own a pre-2012 Mac, you probably know that AirDrop isn't a "new" feature, per say. It actually premiered in OS X Lion back in 2011 as a Mac-only wireless file transfer service. At launch, AirDrop used Bonjour and personal area networking (PAN) to discover and transfer files between Macs.
When AirDrop came to iOS 7 in 2013, it came in name only — the protocol itself was significantly different. With no Finder in iOS, AirDrop existed only in the Share sheet. Instead of Bonjour and PAN, it used Bluetooth LE and peer-to-peer Wi-Fi to transfer data. It was an incredibly secure implementation, but it wasn't compatible with the older version present on the Mac.
OS X Yosemite supports both versions of AirDrop — the Bluetooth LE/Wi-Fi protocol and the Bonjour/PAN combo — but it defaults to the former. This allows it to easily connect to iOS devices and other newer Macs, but if you need to share files with a pre-2012 Mac, you can do that too. You just have to change a setting.
How to share via AirDrop from a post-2012 Mac to a pre-2012 Mac
If you have a post-2012 Mac around the house and want to send or receive files with an older model, you need to change your AirDrop settings. You can do that pretty easily by following these steps:
Open an AirDrop window on the pre-2012 Mac.
On the post-2012 Mac, open an AirDrop window as well.
Click on the "Don't see who you're looking for?" link.

Click on "Search for an Older Mac."

The pre-2012 Mac should now appear in your AirDrop window, and vice versa.

While in compatibility mode, the post-2012 Mac won't show up in AirDrop sharing for any iOS devices, nor will they appear as options on the Mac; to re-enable sharing with post-2012 Macs and iOS devices, click Cancel.
Get the best of iMore in in your inbox, every day!
Serenity was formerly the Managing Editor at iMore, and now works for Apple. She's been talking, writing about, and tinkering with Apple products since she was old enough to double-click. In her spare time, she sketches, sings, and in her secret superhero life, plays roller derby. Follow her on Twitter @settern.
I feel like you worded the title just to get me to click on the story. I normally like imore.com because i don't think they normally do the whole bait and switch just to get clicks but this time i feel they did. Why would you do a headline that says "How to use airdrop with older macs" then say sorry you can't do it. Im sure i will continue reading your website but y'all lost a snippet of credability in my eyes.

I was hoping for some trouble-shooting with this article rather than a simple "how-to." Airdrop no longer works on my mid-2011 iMac after upgrading to Yosemite. It used to work fine on Mavericks. My girlfriend's 2012 MacBookPro can use Airdrop just fine. But when she clicks on the "Search for Older Macs" button it does not show my machine. I've been trying to troubleshoot this issue for weeks now, and it still doesn't work for me.

Good tip. Makes me wish hadn't just gotten rid of my second desktop machine. What I'd really like to see is a good workaround to use Airdrop between iOS and my remaining desktop, a Late 2009 iMac.

Those links at the bottom aren't there for me. :(. Sent from the iMore App
Thank you for signing up to iMore. You will receive a verification email shortly.
There was a problem. Please refresh the page and try again.