How to setup and use Google Chromecast with your iPhone, iPad, or Mac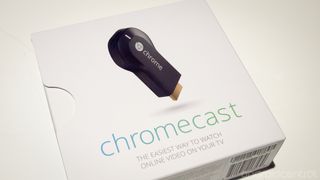 The Google Chromecast is one of the hot tickets in the tech world right now, and while it has somewhat limited functionality compared to something like an Apple TV, there's a lot to be said for it. It's only $35 for starters, and has cross-platform functionality – though Google's idea of cross-platform is still limited to ChromeOS and the Chrome browser, iOS and Android. That's great news for us however, as with Netflix and YouTube initially – and likely Google Play Music when it finally makes the jump to iOS – supported already, we can get in on the action. So, if you're tempted, keep on scrolling for everything you need to know!
Setup
Our buddies over at Android Central have been playing with the Chromecast for a few days now, and have put together a pretty comprehensive setup guide. On Android there's a handy app available in Google Play to help you get going, but if you're going to be using your Chromecast with your Mac and or your iOS device, you'll need to use the Mac to get setup. Head over to the Google Chromecast page where you'll find a download link for the Chromecast app for your Mac. Once installed, it's a matter of a few simple steps to get your Chromecast dongle set up on your home WiFi network, and then you should be good to go.
Playing your content on your TV
Andrew from Android Central has put together a great walkthrough video on what to do when you're up and running with your Chromecast in order to get your stuff onto your TV. Though demonstrated on an Android device, the basic principles are pretty much the same on iOS, so it's definitely worth a watch.
Netflix is one of the initial partners for Chromecast, and Android Central's Jerry Hildenbrand has tested things out with the Netflix iOS app, and all appears well so far. When your YouTube and Netflix apps are on the same networks as your Chromecast, you should see the magic buttons appear in front of you.
Using the browser
Chromecast can mirror full screen browser tabs from your Mac or PC to your TV in the same way you mirror content from your mobile device. This is very similar to the AirPlay we know and love, though only works for content within the confines of Chrome on your computer. And, with the Google Cast Chrome extension installed, you can also beam YouTube videos over directly from the browser. Pretty neat.
Download Now - Google Cast Chrome extension
Jump into the forums!
The Android Central forums are buzzing about the Chromecast right now, and is without a doubt the best place you can go to get tips and tricks, share your own thoughts, and generally jump into some great discussions about Google's $35 dongle. As more folks get their hands on one, and more services partner up, the discussions will only get better. And, with your Mobile Nations Passport, you can just head on over there and get started!
Your thoughts
If you've already picked up a Chromecast, or are planning on doing so soon, we'd like to hear your thoughts on it. What is it that attracts you to it, that makes it a compelling purchase for you? In particular, what drives you to the Chromecast over something such as an Apple TV? We'd love to hear from you!
This looks like a nice device and I definitely like the price point. I was close to pulling the trigger on an Apple TV, but this gives me something to think about. Sure it isn't as functional, but costs roughly a third of the Apple TV. Sent from the iMore App

The only issue is you can not watch your own videos from the ipad
is only compatible with google play, youtube and Netflix.
apple tv is compatible with all kind apps and format.

Looks to be good for someone that travels a lot. No need for it at home though.

Actually, you can stream the whole screen. It's in the "experimental" stage currently, but it works.

Hmmm .... hot tickets?!!! Some bloggers / journalists never stop making us go hmmmm! Chromecast is actually another Googlecast. Google throws it like a little bone for scripting puppies to play with, ie; hack it, get entertained and become amused! Don't take my word for it. Just look at all these bloggers who have gone nuts cracking this shiny little toy! On another news, Google has done a survey that Canadians are becoming addicted to their mobile devices. How that makes Google worried, you asked? Well, less advertising $$ for Google and The L Team when people don't use their computers. Reportedly, rate of Ads are cheaper on Mobile devices than computers and Google ain't like that!

So far I love my Apple TV, I scoured the net and basically if you only have iOS devices u can only cast YouTube or Netflix..... I was really hoping that I could cast my safari/chrome browser from my ipad/iPhone.... Seems like this is only good if you have android devices or want to lug around a laptop just to get content on the TV... Wats the eta on the app for iOS ?

I couldn't find a way, how to install the cast extension on my Ipad's chrome browser. appreciate help or a link. or if there is another way /app to do TAB casting. thanks

Curious to know if you ever figured that out? I haven't been able to instal the extension on my iPad either. Thanks

At first, I had trouble figuring that out also; just go to the app store, download the app entitled "Chromecast" and it should give you instructions on how to set it up for the iPad.
I actually needed to connect my iPad to the chromecast, not the WiFi.

Both the iPad & my Visio are "ready to cast" but no instructions that I could find on how to mirror the two the only reason I bought this. I don't care about the apps like Netflix, Pandora because my "smart tv" already has all that?

You probably already found this out, but you need to download the Google Cast app from the App Store app on your iPad. The Chromecast extension plugin is just for PCs.

I ALSO couldn't find a way, to install the cast extension on my iPad's chrome browser, I tried one plug in extension but it failed multiple times so I am stuck as well!

As of May 2016 it appears a Cast extension for Chrome on the iPad is not available.

You need to download the Google Cast app and not the extension plugin. The plugin is only for PCs, I'm pretty much sure.

You need to download the Google Cast app from the App Store app on your iPad or iPhone. The plugin cast extension is only for the Chrome browser on PCs.
Thank you for signing up to iMore. You will receive a verification email shortly.
There was a problem. Please refresh the page and try again.