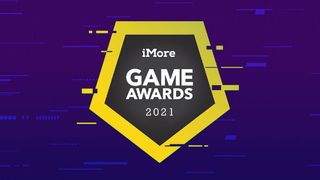 (Image credit: iMore)
It's crazy to think that another year has flow by, but here we are at the end of 2021. Several notable games released this year included some serious hits for Nintendo Switch, Apple Arcade, and iOS gaming.
It was also a big year for hardware. The new Switch OLED console launched this year, providing a far improved, OLED screen for better visuals in handheld mode. While it wasn't the Switch Pro with faster processing power many wanted it's still proven to be a popular pick that really does make images look crisper and more vibrant.
So much has happened this year with big releases and record breaking games. This is our round up the very best Nintendo Switch games and best iPhone games as chosen by our dedicated and passionate group of writers and editors. Interested in other areas of tech as well? Make sure to also look at our iMore Awards, which delves into services and hardware outside of gaming.
These are the iMore Game Awards for 2021.
Best Games of 2021
Best Gaming Hardware and Accessories of 2021