Best iPhone games of 2023 that you can play right now
Contributions from
last updated
Here are some of our favorite iOS games on the App Store.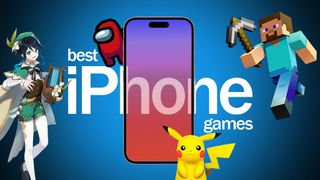 (Image credit: iMore)
The best iPhone games take advantage of the power of an iPhone enabling you to play games pretty much anywhere. From free games to paid games, all the way to Apple Arcade, there are plenty of fantastic choices out there for everyone.
The App Store has come a long way in the last decade and a half and, now, we have hundreds of titles to try in mere minutes. With the iPhone 15 Pro Max and its A17 Pro chip being capable of running even console-quality games, we're due to receive many interesting titles in the future.
Here are some of the absolute best games you can find on iPhone right now.
Where to find iOS games
While this list primarily focuses on games found on the App Store, there are dozens of other places to get iOS games for your iPhone.

Apple Arcade: Just pay $4.99 a month or $49.99 a year and you gain access to hundreds of ad-free games on the App Store. This includes big titles like Monster Hunter Stories+, Hanx101 Trivia, and more.
Xbox Game Pass Cloud Gaming for iOS: Microsoft has made it easier than ever to play more intensive games from your iPhone like GoldenEye 007, Fortnite, Wo Long: Fallen Dynasty, Forza Horizon 5, and much more. Pairing an Xbox One controller with your iPhone or iPad is the best way to get the most from it.
Nvidia GeForce NOW: Instead of playing your own PC games on iPhone, this is a subscription streaming service that lets you play hundreds of popular titles on your compatible iOS device from the cloud, as long as you own the games on the required storefronts, such as Epic Games and Steam.
Steam Mobile: While Valve's main video game distribution service focuses on Mac and PC games, this other service focuses on mobile games. Just download the app from the App Store to get started.
Best iPhone games to play right now
With that explanation out of the way, let's dive into the best iPhone games you can get your hands on at this very minute.
The Best iPhone Platformer Games
Super Mario Run
Super Mario Run is one of a small handful of games Nintendo has available on iOS and was the first mobile game with Mario. Built on the basic side-scrolling fun of the classic Super Mario Bros. with modern graphics and loads of fun new ways to play, it's easy to see why it remains one of the top 20 mobile games of all time.
You can even link your Super Mario Run account to your My Nintendo Account to earn tons of Platinum Points every day which you can exchange for cool rewards. If you get stuck, be sure to check out our complete Super Mario Run guide!
Alto's Odyssey
Beautiful art design mixed with a rich, calming soundtrack makes Alto's Odyssey stand out in the ocean of endless runner games on the App Store.
You'll join Alto, a llama herder, on his snowboard as he slides down mountain terrains around the world. The game includes a challenge system and a plethora of unlockable characters, making it entertaining every time you load it up. Plus, Zen mode lets you fly down the highest mountains far and wide without losing points for crashing. You can practice your jumps with beautiful dynamic weather and lighting, mixed with the most relaxing music you've ever heard. Alto's Odyssey is definitely one of the best iPhone games ever.
Downwell
Have you ever wondered what awaits you at the bottom of a well? Perhaps you can strap on a pair of Gunboots and prepare for any dangers that may be lurking, because that's what you're getting with Downwell.
In Downwell, you play the character of a boy who does just that: ventures down a well with his trusty Gunboots for protection. There are a plethora of nasty creatures down there, and your Gunboots unleash a torrent of firepower on anything underneath them, so use them wisely! You can even upgrade the Gunboots with different weapons and items. All levels in Downwell are procedurally generated, so no run is the same as the ones before it. It's also challenging but incredibly fun and hard to put down, making it one of the best iPhone games.
Journey
Journey has been around for quite a while, but it's one of the most beautiful and popular games there is. In Journey, you explore an ancient and mysterious world full of ruins with your silent protagonist, who can soar and glide above the sands.
Ultimately, your goal is to discover the many secrets that are hidden in this mysterious land, and it's all about the journey to get to your destination. You can play the game alone or with another traveler through online play. It's one of those critically-acclaimed titles that is definitely worth your time, so make sure to check it out.
The Best iPhone Puzzle Games
Monument Valley 2
Monument Valley 2 is by far one of the most beautiful games you can play on iPhone. Players attempt to help a mother and her child travel through various locations by having them solve puzzles.
These puzzles pose a small challenge and are very unique since they work off of visual illusions. There are plenty of levels to get through to keep you engaged for a long time.
Candy Crush Saga
Few puzzle games are addicting as Candy Crush Saga. Players attempt to move candy pieces around on the screen in such a way as to clear as many rows and columns as possible. Lining up three of the same kind or more makes those same-colored candies disappear.
There are tens of thousands of levels to keep you entertained and the animations are so satisfying to watch that you'll be coming back again and again. You can also replay levels to improve your previous scores or use boosters to help you perform better.
Gwent: The Witcher Card Game
If you've played the Witcher action RPGs or have watched The Witcher on Netflix, then you're probably already familiar with GWENT, a competitive card game that's popular in the Witcher universe. Thanks to this iPhone game, you can play it yourself, digitally.
It's free-to-play and has you face off against another player while laying down popular characters like Geralt, Siri, and Yennefer. You'll need to play strategically to win, but there's more than one way to get ahead.
Donut County
If you like Katamari Damacy but are looking for a new story (something that makes a little more sense), check out Donut County. It's all about rascally raccoons and their insatiable need to collect garbage (and anything else they can get their hands on). As you visit poor, unsuspecting residents of Donut Country, you'll suck up everything they own into your bottomless hole. Some items, when combined, will produce some pretty spectacular results.
Old Man's Journey
Old Man's Journey is a point-and-click adventure game from the indie game studio known as Broken Rules, and it's one of my favorite games to hit the App Store.
While I don't want to dive too deep into what the game is all about, thus robbing you of the experience it provides, I can tell you that this game is amazing visually. The hand-drawn picturesque graphics are absolutely stunning, and the small details that the developers put into every character, animal, and object that pops up on the screen shows that they poured their heart and soul into the game.
The other standout feature of Old Man's Journey is the storytelling. The beautiful narrative is crafted in such a way that the protagonist doesn't even talk throughout the whole game, and you still come away at the end feeling some profound emotions.
If you're a fan of World of Warcraft, you very well may enjoy this card battle game with heroes and magic from the Warcraft world. Build a digital deck and go into PvP battle to see who has the stronger cards and can plan the best strategy. The order you choose to play the hand you're dealt can be a make or break decision. There's also an RPG mode where you combat opponents with your Mercenaries to upgrade your units.
While this game is a free download, it is worth noting that you may need to spend money for it to be enjoyable. There are card packs available, and occasionally you'll earn one in game. But the quickest way to build a decent deck is to purchase them. But it's free to begin as any of the ten hero classes!
The Best iPhone Horror Games
Five Nights at Freddy's has become a large franchise in its own right, but the original jump-scare horror game is still considered by many to be the best entry in the series. Players take on the role of a person working at Freddy Fazbear's Pizza, a party location for kids complete with animal animatronics.
The thing is, you're on night watch and the animatronics are actually out to sneak up on you and kill you while you're sitting in the security room. Fortunately, they can be stopped by monitoring various rooms on the camera, listening to noises, and closing the doors to your office when they approach. However, you have a limited amount of power so you need to play smart and conserve as much as possible. If you last five nights, you win the game. But it's harder than it sounds.
Playdead's Inside
This is a deep and creative 2D platform adventure where a boy is somewhere he isn't supposed to be, and people are hunting him for it. There are a variety of puzzles to solve as you try to work your way out through this narrative. It is an indie title that is the winner of more than 100 awards from art, to story, to audio. It will keep you on edge and interested the whole way through.
In the app version of this, it is initially free. This means players can try out the beginning of the story and decide to purchase the full story if they're enjoying themselves. The moody style may not be for everyone but if it is for you, you're going to love every piece of this game.
The Best iPhone Multiplayer Games
Genshin Impact
A gacha-based open-world RPG, Genshin Impact gives you the role of an interstellar traveler who, alongside their twin, has been trapped on the planet of Teyvat, a world full of gods and monsters. Build teams of four elementally aligned heroes to explore the world, defeat monsters, and uncover the mysteries of Teyvat's history.
This game is bright and colorful with a world comparable in scale to what we mention seeing in our The Legend of Zelda: Breath of the Wild review, and much of this world has yet to be revealed, promising players many, many major updates before it can all be explored. This beautiful world is really enhanced on the beautiful screens of the iPhone 14 and iPhone 14 Pro noted in our reviews. What really drives this game though is the cast of compelling and fully-voiced characters, each with their own complex history that weaves in and out of the main plot, as well as the histories of the other characters.
Genshin Impact already has over 150 hours of gameplay to complete despite only the first two nations being unlocked. Also available on Android, PC, and PlayStation, it also supports cross-platform play with fantastic multiplayer options, including frequent events which provide even more gameplay for those who've completed the currently available quests.
Pokemon Go
Seven years in and over a billion downloads, Pokémon GO remains one of the most popular mobile games of all time. Niantic and The Pokémon Company teamed up to combine all the fun and nostalgia of the classic Pokémon games with real-world data into a fun and addictive game that has continued to top the charts.
Playable from virtually anywhere in the world, your gameplay in Pokémon GO will change based on where you go. The locations for in-game activities are all based on real-world locations, like small shops, museums, and landmarks, inviting you to explore the world around you through a new lens. Even the time of day and weather in the real world can impact what Pokémon you encounter and how well your own Pokémon perform.
What has really driven the success of Pokémon GO (aside from the near-universal love of Pikachu and friends) is how well Niantic responds to the community. At the start of a global pandemic that ought to have made playing Pokémon GO extremely difficult, Niantic reformated much of the gameplay, including Pokémon GO Fest and Pokémon GO Community Day. Niantic really knocked it out of the park with this one!
Among Us
Among Us is at its core a very simple game. Up to ten players are each given a handful of tasks to complete on their spaceship. However, at least one of the crew is an imposter, a monstrous alien set on killing the crew. If the imposter can kill the crew before the crew can agree on who they are (and eject them into space) they win. However, if the crew can oust the imposter(s) or complete their tasks before they're outnumbered, the crew wins. Kind of like a sci-fi game of Clue or Mafia.
The simplicity of this game is what makes it so fun. Each match takes less than 15 minutes, making it the perfect party game, but you can also play with random players from around the world.
Pokemon Unite
We at iMore have put a ton of time into playing the Switch and iOS versions of Pokémon Unite. So much so that we know who the best playable Pokémon are regardless of what kind of device you're playing on.
The basic idea behind this simple MOBA, is to participate in team vs team battles where you can use your Pokémon's unique skills to defeat opponents, earn points, and then attempt to score them in the opposing team's goal. There are several Pokémon to unlock and more are added regularly. Some unique outfits can even be purchased to make your favorite pocket monsters stand out more. You can even use a controller with Pokémon Unite if you have a compatible one handy.
Roblox
Roblox has often been compared to Minecraft and while the two do have some similarities they are also very different. This game allows players to create games and share them with others online.
It's also been around for a long time. Because of this, there are endless genres and discoveries to make, with new creations coming out daily. Spend hours perfecting your own games and then show them off to the world when they're ready.
Heads Up!
Heads Up! has been one of the biggest pickup party games over the last few years. It's also great for entertaining when you're standing in line waiting to get into an event or restaurant. What's more, its simplicity makes it fun for people of all ages.
Similar to charades, the "it" player chooses a category, puts their iPhone against their forehead so other players can see the screen, and then takes clues from their friends and family until they can correctly guess what word is on the screen. You try to get as many correct as you can within a time limit before passing to the next person.
After years of being a console and Nintendo gaming system franchise, Mario Kart Tour brought the fun of this racing series to mobile. Players get to zoom around familiar tracks from previous entries as well as brand-new tracks created specifically for Tour.
There are far more Mushroom Kingdom characters to play as than any other Mario Kart game and you can even unlock different versions of the same character wearing fun clothing. Take on specific friends or race against strangers online to prove your racing prowess.
Bring the battle on the go with Brawlhalla. It's a platform fighting game where players choose from 50 characters to battle as. You have the option to be as serious or casual as you want with it given the option of free-for-alls or ranked matches. You can also choose to just play with friends. This is a game that continues to get better updates the longer it has been out. Join in on the events and may the best fighter win!
The Best iPhone RPG Games
Oceanhorn
Oceanhorn is the closest thing to a real Zelda game you can play on your iPhone right now, and it's one of the best iPhone games out there. Although Ocheanhorn is years old, it remains one of the best games to play on your iPhone, especially now that it's optimized for the iPhone 11 line and beyond.
With colorful graphics, a fun combat style, and challenging puzzles, this adventure RPG feels like a console title. When you're playing it with an MFi game controller, it's easy to forget you're even playing a mobile game — it's that good.
It's got a pretty lengthy story, meaning it will keep you entertained for hours on end. Plus, it's a universal app, meaning you can play this title on the big screen with an Apple TV, which is something I highly suggest.
The Best iPhone Simulation Games
Minecraft
Minecraft is the number one best-selling video game of all time by far. It's no wonder that it's been such an ongoing hit even though it released so long ago. Players can do just about anything they want. You can go harvesting for materials, build structures, go exploring, craft armor, and much more.
Some people like to create massive mansions complete with their own areas to grow crops and house livestock. Others focus on traveling as far as they can to see what is on the horizon. If you're more of a person who likes a conclusive challenge, you can also work on taking on the game's terrifying boss, the Ender Dragon.
Many consider Stardew Valley to be a far better life sim than Animal Crossing: New Horizons. The game starts off by explaining that you've inherited your grandfather's farm, but it needs a lot of work. You can slowly work on cleaning up the fields, improving your animal's housing, and exploring the town nearby.
One of the big things that Stardew Valley provides over Animal Crossing is the ability to help your character find love with one of the village NPCs and even have children with them. Create your own perfect digital world as you work and provide for your family.
Reigns
What do you get when you mix Tinder with the King of the fictional kingdom? The wonderfully sadistic choose-your-own-adventure game Reigns.
Reigns will crown you a king and then force you to make decisions by swiping left or right (thus my Tinder quip), that almost always lead to your untimely death in increasingly interesting ways. Doomed to repeat his life over and over while attempting to find a way to lift a curse, you'll have to balance the needs of your kingdom with those of the church, military, and your greed.
Your first playthrough will probably leave you a little dejected, but there is good news: You can do it all over again times infinity! There are also two spinoffs: Reigns: Her Majesty and Reigns: Game of Thrones, where you can be Queen instead of King, or play through various Game of Thrones' characters. They're all enjoyable, so take your pick!
The Best iPhone Shooter Games
Few multiplayer games have the online fanbase that Call of Duty Mobile does. Each day, millions of players drop into realistic locations in a battle royal where teams duke it out to score more points before the timer runs out. Anyone can play, but it takes strategy and skill to really master the game.
The game is free-to-play but does offer optional in-game transactions. You do not have to make any purchases in order to enjoy and play through the base game. However, certain skins and weapons can only be purchased with real-world money.
Into the Dead 2
Armed with a handgun, a walkie-talkie, and a strong desire to return home, you play as James, who starts running through hordes of zombies. While it may be a pretty simple story, the voice acting is surprisingly well done, and as I have been playing through the story, I find myself invested in getting James back to his family.
The addition of a story mode and a more prominent in-game progression scale has given the shoot-em-up zombie runner a breath of fresh air, making it a delight to play. The visuals and sound are absolutely outstanding, and the game does an excellent job of really setting a tense and spooky tone. All in all, Into the Dead 2 is a fantastic experience, and whether you're a fan of the prequel or new to the game, you should be able to enjoy this one for hours on end.
PUBG Mobile
PUBG originally came out for PC and consoles. Now it has been reimagined to be available on iPhone and Android too! PUBG Mobile is specific to mobile players so everyone will have a similar playing experience. Players have the opportunity to customize controls, train to get used to them, and voice chat with friends through the app.
If you're looking to just get a quick round in, you can play an extreme battle for a ten minute match. The more you play the more weapons and maps you will have. The game is being updated regularly to add new content. Find the mode for you and jump in.
What about Apple Arcade?
Apple Arcade is a gaming subscription service that includes Family Sharing in the cost. It offers over 200 games including dozens of exclusives that you won't be able to purchase by themselves or find on other mobile platforms. We've spent a lot of time on this service and have determined the you can play right now. New titles are continuously added to the Apple Arcade library, so there will be fresh new content to enjoy every month.
Let's play!
Apple has been growing into the gaming space and we can't wait to see what other fun games come our way! To get the best experience playing these games on your iPhone, you'll want one of the best gaming controllers for the iPhone. Then you'll be all set to enjoy these great games available at the tips of your fingers.
Remember, these are some of our favorite iOS games right now, but there's definitely more out there. And if you're sporting the best iPhone, including the latest iPhone 15, then you should have no issues with playing these fantastic titles.
Master your iPhone in minutes
iMore offers spot-on advice and guidance from our team of experts, with decades of Apple device experience to lean on. Learn more with iMore!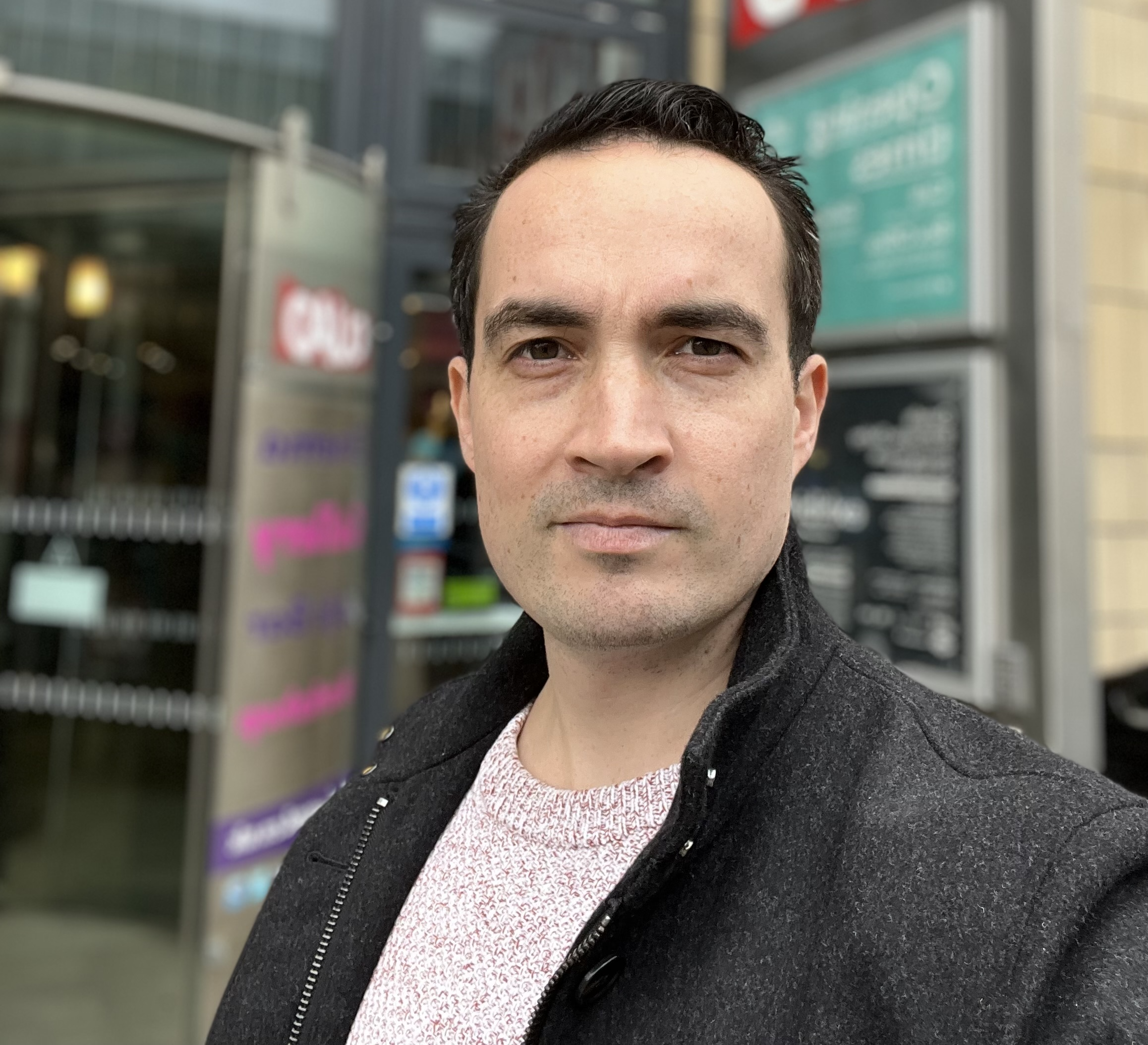 Daryl is iMore's Features Editor, overseeing long-form and in-depth articles and op-eds. Daryl loves using his experience as both a journalist and Apple fan to tell stories about Apple's products and its community, from the apps we use everyday to the products that have been long forgotten in the Cupertino archives.
Previously Software & Downloads Writer at TechRadar, and Deputy Editor at StealthOptional, he's also written a book, 'The Making of Tomb Raider', which tells the story of the beginnings of Lara Croft and the series' early development. He's also written for many other publications including WIRED, MacFormat, Bloody Disgusting, VGC, GamesRadar, Nintendo Life, VRV Blog, The Loop Magazine, SUPER JUMP, Gizmodo, Film Stories, TopTenReviews, Miketendo64 and Daily Star.