iMore show 645: No Nude To Be Creepy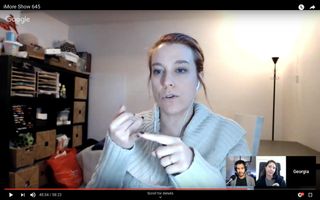 Lory Gil, Georgia Dow, and Mikah Sargent provide the nitty gritty on a series of unfortunate events. Facebook and Google have been abusing user data in some unusual ways. They got caught — leading Apple to revoke (and subsequently restore) the enterprise distribution certificates that enable internally utilized iOS apps.
Also, Apple has temporarily disabled Group FaceTime until a fix can be released. A not-so-tricky trick could be exploited to listen in on audio from another user before they've accepted your call.
It's not all bad news this week. Rumor has it Apple is developing 3D camera tech for iPhones to be released later year. If true, this could further advance the augmented reality capabilities of our favorite pocket supercomputers. Check it out!
Listen now
Watch now
Show notes
Sponsors
Thrifter.com: All the best deals from Amazon, Best Buy, and more, fussily curated and constantly updated.
Hosts
Get the best of iMore in in your inbox, every day!
Jim Metzendorf has been using Macs since 1994. He is a podcaster, freelance audio/video editor, and author of 'The Professional's Guide to Audio Podcast Production'. Jim also teaches audio production at a college in Cleveland, Ohio. Follow him on Twitter: @jmetzendorf
While I agree with much of what was said during this podcast, I personally think people need to read the terms and conditions for themselves. I think they need to be more clear, for sure, but people need to make an effort to protect their own best interests, no matter their age or background. I think people need to at least try to protect themselves, it's part of being an adult. I am interested to see what comes out of the following article, and if it is true, will the imore team call out apple the way you did google and Facebook? https://www.theverge.com/2019/2/6/18214578/apple-iphone-ios-session-repl... While the article doesn't say that these are Apple's apps, apple does profit from their app ecosystem and they go on and on about caring about our safety, but if this article is true then it would look like apple has a lot of explaining to do.
Thank you for signing up to iMore. You will receive a verification email shortly.
There was a problem. Please refresh the page and try again.