Instagram: Everything you need to know!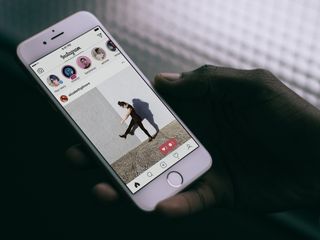 Instagram is a social media app that allows users to share photos and videos from their lives, add captions, edit filters, tweak settings, engage with others, explore and creep, and so, so much more — you just have to know what you're doing so you don't get overwhelmed!
Instagram - Free - Download Now
November 30, 2017 - Introducing the new 'close friends' list
Have you ever heard of a Finstagram? It stands for fake Instagram (creative, right?) and if you're over the age of 30 you probably don't have one. Essentially they're Instagram accounts created by people that are private and only accept a very small number of close friends to see their content.
Why do this? Well you might want to post jokes, something not as aesthetically pleasing, or even something offensive that could get you reported, but if you only have a few close friends involved, it doesn't really matter.
Now Instagram is hopping on with its own version of Finstagram: something called the 'close friends' list, a brand new feature that'll be exclusive to Stories.
Once you've shot and edited your story and you're ready to post, a green circle with a white star in it will appear on your page. Tap that and you'll be able to see your close friends list, where you can easily share your content with only certain people.
If you're someone who's on someone else's close friend list, if that person posts a story, you'll see a green ring around their icon. This means that there's a close friend's list story for you and only a couple of others.
September 11, 2018 - Instagram introduces video tagging
You know how you can directly tag someone in your Instagram photos? Well users will soon be able to tag people in videos, but the update is rolling out to selected 'grammers first.
The new page will be called "People in this Video" which will allow you to see everyone who's been tagged in a window that will appear on the right of your screen.
August 14, 2018 - Instagram users are reporting the same strange new hack
Since the beginning of August, Instagram users have reported a bizarre hack: users will be 'logged out' of their account, and once they go to log back in, their username will no longer exist. Their handle will be changed, along with their profile picture, as well as the email and phone number that's connected to the account, making it impossible to access their information.
Once the accounts have been hacked, the picture is typically set to a Disney or Pixar character. The email associated with the accounts is switched to a Russian .ru email address. Their bios and personal information are also deleted.
To prevent things like this from happening to your Instagram account, we recommend turning on two-factor authentication. Plenty of users who have been affected by the hack didn't have two-factor authentication turned on — however it is worth noting that even having this extra security step might not fully keep your IG profile safe.
July 19, 2018 - Instagram now lets you see who's online for more efficient DM'ing
The Instagram app is loaded with all sorts of features these days, one of which is the ability to send direct messages to friends and family members. Thanks to a new update that's rolling out, it'll now be easier to get in touch with friends right away.
Starting today, you'll begin to see a small green icon next to people within Instagram that indicates they're online and actively using the app.
This indicator will be present just about everywhere you go, including your inbox for direct messages and your friends list when sharing a post you see on your main feed.
If you don't want that indicator showing up by your name, you can jump into the new Activity Status section of the app and toggle off the Show Activity Status option.
July 2, 2018 - Instagram is testing out a question-asking feature in Stories
Instagram Stories are a great way to get feedback from your followers. With the poll sticker and emoji slider sticker, users can find out what their fans really think about...well, anything! I've seen individuals ask their followers for opinions about which of two haircuts to get, which of two product color schemes to go forward with, and even how much they loved the finale of [insert preferred TV show here]. However, sometimes you need more details than tapping one of two pre-selected options or sliding a dot all the way to 😍 provides. What if you're an artist looking for suggestions on what to draw? Or what if you want to know why fruitbabe91 thinks you'd look hot with a hipster mullet?
You may be in luck. According to a report by Richard Gao over at Android Police, it seems that in addition to IGTV and the multitude of other new stuff Instagram has been rolling out recently, the social media platform is testing a feature that allows you to ask your followers questions in Stories. With this feature, your question will appear in a little rectangular sticker in your story, followed by a text box that your followers can fill to their heart's content, whether they're providing some insight about a book you're considering reading or roasting you into oblivion. It seems like it could be a great way to get the info you're interested in without everyone and their brother clogging your inbox with DMs, though we can't yet verify whether the responses get sent via DM anyway or if, like with polls, they remain a part of the Story.
According to Gao (as well as Jordan Crook of TechCrunch), though not everyone is seeing this feature pop up within the app, users from Spain to Indonesia (pictured above) have spotted it and have been able to test it out. The feature also hasn't been confirmed by Instagram as of this post, but we'll likely be seeing something about it very soon.
May 22, 2018 - #HALLELUJAH: Instagram finally adds a Mute button
Have you ever been super annoyed with someone on your Instagram feed, but you don't want to unfollow them at the risk of ruining your friendship/relationship? Then you're going to be incredibly happy to hear about Instagram's new Mute button.
If you didn't already know, you can already mute Instagram Stories by pressing and holding them and then tapping the mute option, but Muting entire profiles and posts is an entirely new feature.
You can mute someones profile by tapping on the three dots in the upper left of their post and tapping the mute option.
May 22, 2018 - 'You're All Caught Up' — Instagram now lets you know when you've scrolled through all your daily posts
Ever since Instagram broke its chronological timeline and opted for this... random nonsense that we experience every day (I could use stronger words, but I wont), it's tough to distinguish what you've scrolled passed and which post is new and certified fresh.
Sometimes you can get into what I like to call a Scroll Hole that keeps you trapped in your social media bubble, constantly liking posts you've already double-tapped while slowly going insane every time you refresh the app.
Now Instagram has introduced a new feature that lets you know when you've scrolled through everything once aka the 'You're all Caught Up' feature.
But when will it appear on your Insta? Probably not any time soon.
May 17, 2018 - Share posts directly to your Instagram Stories
Remember the days where Stories were Stories and posts were posts on Instagram? Well now you can share your posts — and other people's posts — directly to your Instagram Story.
The feature will launch on Android today and will roll out for iOS in the next few weeks.
May 1, 2018 - Instagram adds video chat!
Looking to video chat with a fellow Instagrammer or pal? You can effortlessly now through the app itself!
One of the best features with this new video chat option is the ability to continue to scroll your newsfeed while chatting. You can even have 4-way chats with friends at the tap of a button.
The new feature will begin rolling out this week.
May 10, 2018 - Introducing: Emoji Sliders!
Are you someone who's a massive fan of using emoji in your Instagram stories (cough guilty cough)? Then this new update is going to blow your mind a li'l bit!
The feature will begin rolling out this week and is free for all users.
April 24, 2018 - Instagram has released a Data Download tool so you can leave the site
Thinking about cutting the cord re: Instagram following the recent Cambridge Analytica scandal but worried about losing all those precious memories you've collected there over the years? Fear not: according to TechCrunch, the social media site has finally launched a Data Download tool so you can grab all your photos and videos before you leave.
This feature was originally publicly requested by TechCrunch in an article in which they called out Instagram for not having a "Download Your Information" tool similar to that offered by its parent company, Facebook. The next day, Instagram announced that the tool was on its way, and with it users will be able to export all their stored content, including "photos, videos, archived Stories, profile info, comments, and non-ephemeral messages." Depending on how much stuff you've uploaded over the years, it may end up taking up to a few days for your download to be ready. However, it's better than needing to go through shady third-party apps that require your password and other personal information in order to function.
Right now, you can only access Data Download via a web browser. However, a spokesperson for Instagram confirmed to TechCrunch that mobile versions will be coming soon, allowing you to access it from your Instagram app's privacy settings:
For more information, check out TechCrunch's piece here.
April 12, 2018 - Instagram will soon let you download your photos, videos, and messages
Over the course of nearly 8 years and 800+ million subscribers, Instagram's become the go-to social network for sharing photos and videos of whatever's going on in your life. Later this year, the app will finally allow users to download offline copies of their data.
Similar to the "Download Your Information" feature that Facebook introduced in 2010, this would enable Instagram users to save offline copies of their photos, videos, and direct messages. Along with ensuring you've got access to your content even if something should ever happen to Instagram, this would also make it easier for folks to grab their virtual belongings and easily take them over to another competing platform.
As great as this news is, exact details are still a bit murky. It's unclear if Instagram will also allow people to download things such as comments, likes, and stories, and there's no word as to whether or not downloads of pictures and videos will be further compressed than they already are.
Speaking to TechCrunch, a representative from Instagram said –
This will mark the first time Instagram offers a first-party solution for easily saving offline copies of the content you share on the service, so it'll be interesting to learn more about the approach it's taking once further details emerge.
April 2, 2018 - Instagram ends support for Apple Watch
Instagram has reportedly called it quits on the company's Apple Watch app. MacRumors says the app was built using the watchOS 1 SDK, so it's been out of date for quite some time.
As of an April 2 app update, the Instagram app for iOS will no longer include a stand-alone app for watchOS.
March 22, 2018 - Instagram has finally changed its algorithm in response to user feedback
Instagram announced today that in response to concerns users have been voicing for the last year and a half or so, it will be making changes to its feed algorithm to once again put focus on newer posts first.
Waaaay back in the day, Instagram feeds were chronological — i.e., showed the newest posts at the top of your feed when you opened the app. However, in 2016, that changed, with Instagram displaying posts based on popularity and relevancy. This was especially bad for creators, whose work would sometimes get buried underneath other, days-old posts that were only shown because they were deemed more relevant by Instagram's algorithm. To make matters worse, the company added an auto-refresh feature that would refresh your feed unexpectedly, causing you to lose your place and end up back at the top again, seeing the same old posts you'd been seeing. Lots of people were irked.
Now, it seems, Instagram is finally listening to its users. Starting today, when you open the app, newer posts will be more likely to appear first in your feed. That (hopefully) means no more missing out on posts that are important to you. And, if you're an artist, it means more eyes on your work once again.
In addition, the company is testing a "New Posts" button that lets you choose whether or not you want to refresh your Insta feed. If you tap the button, you'll refresh the app and be taken to new posts at the top of the feed. If you don't tap it, you'll stay right where you are, and the app won't refresh on its own when you aren't looking.
Instagram also hinted that they'd be tweaking and improving feed further, and would be sharing details over the next few months.
March 9, 2018 - GIF feature removed due to racial slur
If you're wondering where the GIF feature went on your Instagram Stories (or Snapchat) recently, the answer is simple: an extremely aggressive racial slur slipped past the sensors (full disclosure: IDK if they actually have sensors, but you get what I'm saying).
February 1, 2018 - Introducing Type Mode in Stories
You wanted different styles for your Instagram story text? BAM.
You wanted to amp up the colors to match your aesthetic? BAM.
Cycle between typewriter, neon, strong and modern text options with the latest update to Instagram stories.
January 18, 2018 - Like Facebook Messenger, Instagram will now share your activity status
Yes, once again, a social media site has found a way to get even more creepy and stalker-y — starting today, Instagram will join the likes of Facebook Messenger and WhatsApp in displaying the last time you were active in your friends' direct message inboxes. Now, when you check your DMs in the app, you'll be able to see the activity status of certain accounts.
The newly introduced feature is automatically enabled for every user, but thankfully you can actually turn it off within your account settings if you don't particularly feel like letting everyone know every time you check your phone. If you're worried about randos being able to view your activity status, though, don't be — you can only see the statuses of individuals you mutually follow or share a message thread with.
Though some people may see value in this sort of online voyeurism, the fact that it's only available to those you know does make it seem like its only use is to let others see when you're not answering their messages (and denying you any privacy re: how you spend your time).
To disable the feature, you just have to do the following:
Go to your profile.
Open Settings by tapping the little gear icon in the top righthand corner.
Scroll down until you see Show Activity Status.
Toggle it off.
Ta-da! Now go forth and check your Insta freely.
December 27, 2017 - Instagram is now displaying recommended posts in your main feed
As part of its continued effort to help users find more content relevant to their interests, Instagram has now inserted recommended posts directly into their main feeds. First reported by Sarah Perez over at TechCrunch, the quietly-released new feature saves you all the super strenuous effort of switching over to the Explore tab to find recommended posts by putting them smack dab in the middle of your regular Insta feed. According to Instagram's support documentation, Recommended for You will suggest posts you may like based on the content that have been liked by other accounts you follow.
This most recent change comes after another update that was focused on more effortlessly finding content from new accounts: the ability to follow hashtags. However, as Perez points out, you can't opt out of recommended posts like you can with the hashtags feature — instead, you can only temporarily hide them from your feed. You do this by tapping the three dots above the post then tapping Hide in the menu that appears at the bottom of your screen.
Though TechCrunch reports Instagram claims the section will only appear after you've viewed every new post in your feed, many users are still very vocal about their disdain for the feature, taking to Twitter to vent their frustration:
Bro Instagram definitely got lost in the sauce with all these "recommended for you" pics and showing posts from days ago...bruh we liked it when it was simple and organizedBro Instagram definitely got lost in the sauce with all these "recommended for you" pics and showing posts from days ago...bruh we liked it when it was simple and organized— Ben Wegmann (@benwegmann) December 27, 2017December 27, 2017
https://twitter.com/erikabanet/status/942042092276273152
To learn more about Instagram's new implementation of recommended posts, check out TechCrunch's article here.
December 21, 2017 - Keep your friends caught up with your live videos by sending them via DM
Want to make sure your friends never miss when you're broadcasting live on Instagram? Now you can! Today, Instagram announced in a blog post that users can now send live video — whether it's theirs or someone else's — in Direct.
Once you start your live broadcast, all you have to do is tap the Direct icon at the bottom of the screen to send your video to your friends. According to Instagram's announcement, you'll also have this option when going live with a friend. Once your message is sent, the recipient will be able to see the live video in their inbox, as they would a normal direct message. However, friends can only view your video in Direct while it's live, so if they don't hop on it ASAP, they'll just end up getting a message saying that the live video has ended. If you want to send a video that you're just watching and not a part of yourself, you can do that too — just like when sending your own live videos, all you have to do is tap the Direct icon at the bottom of the screen while you're viewing a live broadcast and choose who you want to send it to.
If you're not down with sending your live videos in Direct, you can disable the feature by going to your stories settings. If you have a private account and one of your followers attempts to share your current live video with someone who doesn't follow you, it won't work — only your followers will be allowed to view your live video.
Ta-da! Now you can access and share live videos you're excited about more easily than ever. Get streaming!
December 12, 2017 - You can now follow hashtags on Instagram!
Today in a blog post, Instagram announced that users can now follow hashtags on the social media platform, making it easier to discover photos, videos, and accounts relevant to your interests.
On Instagram, users usually tag their content with with relevant hashtags — #slime or #makeup, for instance. When they post their photo or video, other users can then find it by doing a search for those hashtags. In the past, if a user wanted to see more content related to their interests, they had to follow a myriad of separate accounts. With this update, they'll be able to follow hashtags themselves, allowing them to constantly find new content related specifically to the things they like.
To start following hashtags, all you have to do is do a search for a topic you're interested in (or, if you find a relevant hashtag on any post, you can tap on it). Once you do that, you'll see related hashtags displayed in your search results, as well as with suggested related accounts. When you find a hashtag you want to follow, just open the hashtag page and tap on the follow button. After that, you'll start to see popular posts and stories anyone creates using that hashtag. If you decide it's not your jam, you can always unfollow a hashtag at any time. If you want to know what your friends are into, you can also view the hashtags they follow on their profile (and maybe pick up some new interests yourself!).
December 5, 2017 - Instagram introduces Stories Archive and Stories Highlights
When Instagram introduced the ability to archive posts and share them later if you changed your mind, people were pretty excited — it's like if you delete that photo of you and your ex, it's gone forever, but if you archive it, you might be able to get back together without things being too awkward!
Now Instagram is taking things a step further with the newest Stories Archive and Stories Highlight options!
You'll even be able to customize and change your stories highlights depending on what you want seen and when.
November 29, 2017 - Request to join a Live Stream!
Let's say you see your bestie is Live Streaming on Insta and you think "Hey! I wanna get in on that!"
Well now you can request to join a Live Stream straight from your Insta account!
November 28, 2017 - You can now draw mustaches (and other stuff) on your friends in Direct
Instagram announced in a blog post today that you can now remix your friends' photo messages and send them back, presumably to show them how fly they look with devil horns, goofy glasses, and a big snot bubble. (Or, y'know, maybe something more flattering. You do you.) In addition to doodling on the photo, you can also move it, resize it, and add fun stickers and text.
All you have to do to remix a friend's photo message is open it and tap the camera icon at the bottom. This will automatically create a sticker of what you're replying to (i.e. your friend's pic). You can then embellish it to your heart's content and send it back. Your friend can do the same, and you guys can go back and forth forever showing off your fantastic makeover skills in an endless visual duel. Fun, right?
Today's update also includes a new feature that gives you more control over photo message replays. You can now choose "One View" for messages you want your friends to only be able to look at once. However, if you're cool with multiple views, you can choose "Allow Replay" so your pals can take another peep at your messages. Note that if you do select "Allow Replay," any photos and videos you send will play on a loop that the recipient can tap to pause.
If you haven't updated yet, we highly encourage you to do so so you can experience these fun new additions. Get to face doodlin'!
November 8, 2017 - You can now add older videos and photos from your Camera Roll to your Instagram story
Instagram announced on its blog today that you can now add any photo or video from your Camera Roll to your story, even if it was taken more than 24 hours ago. Prior to this update, Insta users could only add content if it was taken within a day of when they were attempting to post it, severely limiting the media they could share with their followers in story form.
To add an older photo or video to your story, all you have to do is swipe up or tap the small gallery icon at the bottom left of the screen to view your Camera Roll (as you would normally). Then select whatever you'd like to share by tapping it. If it's over 24 hours old, Instagram will automatically supply a new sticker showing the date the photo was taken. However, unlike on Snapchat (where adding an older photo or a photo taken outside the app gives you a telltale white frame), the timestamp isn't mandatory — you can choose to remove it if you'd like, leaving your story aesthetically uninhibited.
October 26, 2017 - ZOOM ZOOM ZOOM... with Instagram's new Superzoom feature 🙌🏼
If you're like me and you find zooms hilarious, then the latest update to Instagram Stories is going to make you so, so, so happy.
Superzoom as it's called is the latest Instagram stories record feature on the app that goes alongside features like Boomerang, Rewind, Hands-free, and Live Mode, and it does exactly what it sounds like it does:
The best part? All of your Superzooms will have dramatic music in the background, so now you can truly be the dramatic gopher you always dreamed of.
(https://instagram.tumblr.com/post/165759350412/170926-news) today that it's rolling out some new control features that allow you to keep your account a kind, safe place for you to express yourself. The new tools are as follows:
Comment controls
If you have a public Insta account, you'll now be able to hand-pick who is able to comment on your posts. According to Instagram, this can mean everyone or groups of people, such as only your followers or only people you follow. In addition, whether your account is public or private, you'll be able to block any person from commenting on your posts. The company is also expanding its offensive comments filter (which launched in June and only worked for English comments) to include Arabic, French, German and Portuguese.
Anonymous Reporting for Live Video
This feature allows you to anonymously report concerns you have for anyone streaming a live broadcast. This means that if you see that someone is in need of help or struggling with mental health concerns, you can reach out to Instagram. The user will then see "a message offering help with options to talk to a helpline, reach out to a friend or get other tips and support." The company says it has responders across the world working 24/7 in order to attend to those who require support as quickly as possible.
**Kindess Walls and new Kindness Stickers
Instagram is painting murals in different cities in order to turn walls into "kindness walls." Users can visit, take a photo or video, and share kind messages with their followers. The company also released new heart-shaped stickers specifically for use at kindness walls.
For more info on Instagram's commitment to fostering a gentle and encouraging environment, you can visit the Instagram Together page.
September 21, 2017 - Instagram introduces Live Face Filters
Instagram announced on its blog today that you can now play around with Face Filters while you're streaming video using Instagram Live.
If you want to use a Face Filter during your broadcast, all you have to do is tap the icon that looks like a sparkling face in the bottom right-hand corner. You can then scroll through the Face Filters on the bottom of your screen and tap the one you like to activate it. Instagram is also offering a special sunglasses Face Filter that will be available exclusively in Live video for the next week. If you use it, after you've selected it you can tap to change the scenery that's reflected in your virtual lenses.
Once you've finished streaming, you can either choose to save the video to your story or discard it.
September 18, 2017 - Instagram for iOS changes how autoplay functions
Up until this point, Instagram has autoplayed videos on mute as you scroll through your feed, only playing the clips with sound once you tap them. However, now when you tap one autoplayed video to hear it with sound, all future videos you see on your feed will autoplay with sound. This will reset every time you close the app.
Don't worry though - even during a single Insta-scrolling session, if you don't want to hear sound on any further videos, you can silence them once again by tapping on them just as you did to hear the audio in the first place.
August 31st, 2017 - You can now watch Instagram Stories online!
Never fear, online Instagram Stories are here!
Instagram announced today that you will soon be able to watch Instagram Stories on online browsers!
Before, users could only view videos/images, comment, like, and search their Instagram accounts on Instagram.com, but now stories will appear at the top of your feed, just like they do in the app itself.
To skip or go back to a specific story, all you have to do is tap the left and right arrows.
August 29th, 2017 - PRAISE THE 'GRAM: You can upload portrait and landscape shots in Instagram photo galleries
Don't be such a square: upload your Instagram galleries with portrait and landscape photos ASAP!
When Instagram first announced their gallery idea where people were able to put multiple photos in a series into one post, the Internet went wild — and for good reason! You no longer needed to clutter people's timelines with your 10+ photos of your weekend trip to the lake.
One thing that people were bummed out about was the fact that you were only able to upload square images: this meant that if you had a beautiful portrait shot of a group of friends, or a stunning landscape shot of a sunset on the horizon, you were SOL.
Now Instagram has made some changes, and starting today, you can now upload your photos and videos in both landscape and portrait formats!
Oh, and before you ask...
August 15, 2017 - Instagram adds comment threads
Looking to improve upon the conversations that take place in the comments section, Instagram is adding threaded replies to comments.
When you hit reply underneath a comment on a post, you'll be replying directly to their comment and Instagram will nest your comment beneath theirs. The company says it's a much better way to keep track of conversations:
I'll admit I've enjoyed reading through some silly arguments in the comments of famous folks' Instagram posts. Now instead of scrolling through hundreds of comments and trying to sort through the mess, you'll be able to see all the action in one thread! Or you can, y'know, "get inspired and connect with others," as Instagram puts it.
The new feature is available in the latest versions of Instagram on both iOS and Android.
August 8, 2017 - Instagram testing new feature that'll let you broadcast live with a friend
Instagram is testing a new live video feature. The feature lets you add a guest to your broadcast, creating a split-screen viewing experience between the two of you. Instagram says live video can be a little intimidating and lonely, and this feature is meant to help with that:
Next to the switch camera icon in the bottom right corner of the screen, you'll find a new button that lets you add someone who's currently watching your broadcast. Instagram says you'll be able to remove the guest at any time, swap them out for someone else, or let them exit the broadcast on their own.
Although Instagram seems to be marketing it as a means of hanging out with a friend (while others watch?), the real value is arguably its use as a live interview tool. You can also use it to pull in a viewer for a more back-and-forth interaction.
The new feature is currently in testing with "a small percentage of [Instagram users]," but it's expected to roll out to everyone over the next few months.
Share a Replay of Your Live Video to Instagram Stories
On June 20th, Instagram announced that they're going to start rolling out the option for users to share a replay of their live videos directly to their Instagram Stories!
Instagram is letting users send links in direct messages now!
Yup, you read that right! Instagram's latest major update is for it's Direct messaging feature: users can now send links directly!
On top of that, the app is also adding automatic links to phone numbers and addresses, which is incredibly helpful while conversing with pals over Insta.
Instagram has introduced Snapchat-style augmented reality face filters. Here's everything you need to know!
One of the reasons Snapchat has become so popular over the last couple of years has been because of the app's AR (or augmented reality) face filters AKA World Lenses.
If you're ever been swiping through Tinder or scrolling through Facebook and have noticed a photo of a girl with a dog nose, floppy ears, and sometimes a big tongue, that feature is actually from a super popular Snapchat AR filter that blew up last year once the Kardashians got their hooks into it.
Now Instagram has announced that their following the filter hysteria and introducing their very own AR filters to Instagram stories!
Instagram:
How many filters will there be to choose from?
There are allegedly 8 AR face filter options, but there's nothing stopping the app from (yet again) copying Snapchat and adding and updating new ones every day/week.
How does it work?
When will this feature be launched?
Today, apparently!
How can I find it?
There will be a new 'face effect' icon that will appear in Instagram's main camera section.
Any questions?
Are you excited for face filters/World Lenses/Snapchat 2.0 to come to Instagram? Or would you prefer if the app would stop ripping off the original?
Let us know what you think of Instagram's latest update in the comments below!
What is Instagram?
Instagram is a social media app that was launched in 2010 by Kevin Systrom and Mike Krieger (the app was later bought by Facebook in 2012) that encouraged users to take photos, add a filter, write a caption, and post.
While the original format of Instagram was a lot simpler than the one you see today, the premise still remains the same. Videos shared on Instagram used to be limited to 15 seconds in duration; video posts can be much longer today.
How does it work?
After you set up your Instagram account and set up your profile, you can start by following a few of your favorite celebrities, BFFs, co-workers, etc. You can also see the number of followers you have on your profile.
If you want, you can set your profile to be private, meaning that people need to request to follow you and need you to approve them in order for them to see any of your content. Keep in mind that if your profile is private posts that are hashtagged will not show up on the trending/public page, no matter how many likes you get.
And speaking of likes, they're what people give you when they double-tap your post – a red heart will appear on the photo, and a like-count at the bottom of the picture will show how much love a certain photo is getting. Subsequently, videos no longer gather visible 'likes', instead displaying a view count (although you can still double-tap to like a video).
You can also comment on people's posts if they've left commenting on (you can also turn off comments on posts), share and send a specific post to a friend in a direct message, or tag and save a post so you can come back for it later.
The best advice for Instagram? Follow people you really like and fill your feed with content you love. Don't be afraid to unfollow someone at the risk of losing a follower if they're not posting content that blows you away! Instagram can get very overwhelming, and with it's latest algorithm change, you might not even see everyone you're following.
Elle Hunt, The Guardian
What's the explore page?
To access the Explore page, just tap on the magnifying glass on the bottom of your screen, or the compass beside the heart if you're using Instagram on your desktop.
Instagram Stories?
Instagram Stories are Instagram's response to Snapchat/Snapchat Stories, which are a series of photos and videos strung together in a content package that disappears after 24 hours.
While some people find this type of posting a bit redundant and silly because it's only temporary, the trend of 24-hour social media posts has taken off in a big, big way with things like Stories features (although Facebook needs to cool it at this point …)
How much does it cost?
Instagram is free as a bee! There aren't any in-app purchases or upgrades, either!
What kinds of things can I do to my photos/videos?
You can either add a filter to your photo or video and be on your merry way, or if you want to get a bit more in-depth with your photo editing, there are options like:
Adjust
Brightness
Contrast
Structure
Warmth
Saturation
Color
Fade
Highlights
Shadows
Vingette
Tilt Shift
Sharpen
… Just keep in mind these options are only available for editing photos, not editing your videos.
Other options for posting photos include posting multiple pictures in one post, so you're not flooding news feeds with photo after photo after photo. You can tell a post has more than one photo if there's a little white box in the upper right corner and dots between the description and photo once you tap on it.
What devices can I use to access my Instagram?
You can use your iPhone or iPad to log in, post, comment, like, and do pretty much everything on Instagram, but you can also access your account from a computer, too!
The only major difference is that you cannot edit and post a photo or a video from a computer – you can only look at pictures, like them, and visit the explore page.
Boomerang? Hyperlapse?
Boomerang and Hyperlapse are two apps developed by Instagram that work in tandem with the original, root app.
Boomerang works by taking a super short, super fast burst of photos and stitching them together into a mini video that plays forward and backward and forward and backward and—well, you get the idea. Think of it as a GIF of sorts, but in video mode. These types of posts are popular amongst the Kardashian-Jenner clan.
Hyperlapse works by creating and sharing smooth, clean, time-lapse videos. "It also has some pretty powerful video stabilization tools to smooth out shaky, handheld shots," says iMore's Mikah Sargent.
Where can I download the app?
You can download Instagram right here!
And while you're at it, check out Boomerang and Hyperlapse, too!
Questions?
Hit the comment section below!
Master your iPhone in minutes
iMore offers spot-on advice and guidance from our team of experts, with decades of Apple device experience to lean on. Learn more with iMore!
Tory Foulk is a writer at Mobile Nations. She lives at the intersection of technology and sorcery and enjoys radio, bees, and houses in small towns. When she isn't working on articles, you'll likely find her listening to her favorite podcasts in a carefully curated blanket nest. You can follow her on Twitter at @tsfoulk.