iOS 9 FAQ: What you need to know!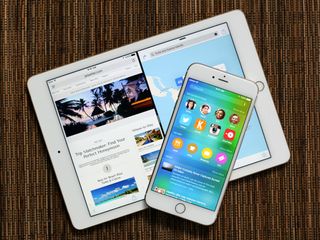 iOS 9 is almost here: It should arrive at 10 a.m. PT/1 p.m. ET on your iOS device of choice. If you've got questions before you upgrade, here's the place to come: We've got answers to everything you might want to know about the next version of iOS, right here in our iOS 9 FAQ!
Overview | Siri & Search | Apple Pay & Wallet | Notes | Maps | News | Keyboard | Multitasking | Performance & Battery Life | Security & Privacy | Language | & More
Overview
iOS 9 is the next version of Apple's mobile operating system for iPhone, iPad, and iPod touch.
And it's just called iOS 9? No fancy name like El Capitan?
Just iOS 9. While Apple has always given its Mac operating system marketing names, it's iPhone and iPad operating system sticks to the numbers.
So is iOS 9 available? Can I get it now?
You'll be able to get it starting 10 a.m. PT/1 p.m. ET.
Come release, you'll get a notification and it'll show up in Settings > General > Software Update on your iPhone, iPad, or iPod touch. You'll be able to download and install it from there over your Wi-Fi network.
If you're a traditionalist and prefer cables, you'll also be able to check for and install the update using iTunes on your Mac or Windows PC.
How do I know if iOS 9 will run on my iPhone, iPad, or iPod touch?
iOS 9 supports the same hardware as iOS 8, so if you're already running iOS 8, you'll be able to run iOS 9. Here's the official list:
iPad Air 2
iPad Air
iPad 4
iPad 3
iPad 2
iPad mini 3
iPad mini 2
iPad mini
iPhone 6 Plus
iPhone 6
iPhone 5s
iPhone 5c
iPhone 5
iPhone 4s
iPod touch 5
Last year iOS 8 was too big for me to install! Has Apple fixed that?
Yes, Apple has! While iOS 8 was over 4.5 GB in size, iOS 9 will just 1.3 GB. So, you'll need much less available storage space to install it. Thanks to other services, like iCloud Photo Library, more people should have more space available anyway.
There will also be new options to update when you're asleep, or when you're not using your device, to make it as stress-free as possible.
What about for older devices? Is iOS 9 going to wreck my iPad mini or iPhone 5?
In our tests, iOS 9 seems to work perfectly serviceably with older iOS devices. The Wall Street Journal did its own series of tests on older devices and confirmed that iOS 9 has little effect on slowing older hardware; in fact, certain actions in Photos appear to be faster than in iOS 8.
iOS 9 is still going to be free, right?
Right!
Does Apple have an overall focus for iOS 9 this year?
Craig Federighi, senior vice president of software at Apple, said the focus of iOS 9 included:
Foundation: Elevating the foundations of the platform by extending battery life, improving performance, and enhancing security to protect customer data.
Intelligence: Adding intelligence throughout the user experience in a way that enhances how you use with your device but without compromising your privacy.
Apps: Improving the apps you use most.
iPad: Taking the experience of the iPad to the next level.
Surely there must be tentpoles, though? Give me the tentpoles!
You got 'em!
Siri
Search
Apple Pay
Notes
Maps
News
QuickType
Multitasking
Also, those foundations:
Performance
Battery life
Security
Updates
Aren't you forgetting Apple Music?
While Apple Music was announced as part of the same WWDC keynote as iOS 9, it isn't part of iOS 9—it shipped with iOS 8.4 back in June. The More button (•••) did get a nice visual update with iOS 9, however! It's a lot cleaner.
Siri & Search
Just me or has Siri been getting better recently?
Not just you. As part of Apple's ongoing efforts—which in part involve the awesomely code-named JARVIS engine—the company claims Siri has become over 40 percent more accurate over the last year alone. Also, the error rate has been reduced to what they claim is an industry-leading 5 percent, and speed has been increased by 40 percent as well.
Any new Siri features in iOS 9?
A bunch. First of all, Siri will be getting a new interface that looks—and buzzes—a lot like Siri on the Apple Watch.
Also, Spotlight is largely being subsumed by Siri.
Consistency. Whether you choose to search with voice or with text, you'll do it in the same way and get the kind of results.
That means natural language?
That means natural language! Just like you could speak to Siri as if it was a person, you'll be able to type to Siri as though you were writing to a person.
So, "What's the weather in Cupertino tomorrow" will be similar whether you say it or type it.
How exactly will I type to Siri?
Remember that old Spotlight screen that used to live left of the main home screen? The one that disappeared with iOS 7? Well, it's coming back. It'll have a microphone button, so you'll be able to use voice if you want to, but you'll also be able to just start typing right into the text box.
So that convenient pull-down search field on every home page is gone?
Nope, still there, and it will still let you do standard searches without having to swipe all the way over to the new Siri search page. If you want all the cool new features, though, you'll have to swipe for them.
What cool new features are on the Siri search page?
Beneath the search box are Siri suggested Contacts, Apps, and Nearby locations. Beneath those are Siri suggested News items.
Will Siri suggested contacts replace the Favorite and Recent Contacts from the iOS 8 fast app switcher?
They will indeed! Tap one, however, and you'll get the same contact options as before: call, message, FaceTime, and info. Unlike the fast app switcher, though, the Suggested Contacts aren't divided into distinct Favorite and Recent groups. Instead, Siri suggests the contacts it thinks you'll want based on recency and typical behavior.
So, if you just messaged your friend, their icon will be there so you'll be able to message them again if you want to. If you typically call your significant other before you leave work every day at 5pm, your significant other's icon might be there, ready and waiting for you to make the call. If you have an appointment with someone in your calendar, their icon will be there in case you need to reach out to them.
How will Apple know what I do and when? Are they being creepy?
No, Apple actually won't know what you're doing or when. The iPhone or iPad in your hand will, and at no time will that data leave the device and go anywhere near Apple or anyone else's cloud. Your personal data, including how you use your devices, will remain yours.
That does mean suggestions almost certainly won't sync between devices. That could be bad for those who prefer consistency, but good for those who want each device tailored expressly for the way it's used.
What about Suggested Apps? How will Siri suggest those?
Apps will be suggested based on similar behavioral cues. If you typically check Twitter first thing every morning, Twitter could show up on the Siri search page in the Suggested Apps section. It could also show up at the bottom left of your Lock screen, in the suggested app position.
Also, if you downloaded a new app but haven't yet used it, Siri could remind you about it in the Suggested Apps section.
Nearby are suggested places you may want to check out. For those, Apple will be using location and time of day. For example, it will be able to show you local breakfast spots in the morning or coffee shops in the afternoon. If you typically drive to work, it could show you a gas station. If you use public transport, train stations.
News will be starting off with major stories, breaking news, and generally popular suggestions and then trying to curate based on what you've previously found interesting.
So if Spotlight is now like Siri, will I be able to type commands now as well?
Also, no. You'll still be able to tell Siri to send a message or set an alarm, but you won't be able to type any commands like "send a tweet to @reneritchie". At least not yet.
Will text search be any better?
It will be! In addition to natural language, text search will now include support for more data sources:
Sports
Stocks
Weather
Apple help
YouTube
Vimeo
iCloud drive
Health
Holidays
Also some basic operations, including
What about Photos? Will you be able to search for photos?
Yup! Siri will find your photos based on dates, locations, and album titles. "Show me photos from San Francisco in June" or "show me dance night photos with Taylor".
What about the "this" stuff? What is that?
If you see something in an app—including Messages, Mail, Safari, Notes, and conceivably more—you'll be able to say to Siri: "Remind me about this" and Siri will set a Reminder and link it to the content you were on at at the time.
For example, if your coworker messages you a picture of what they want for lunch, you'll be able to say "Remind me about this at noon". The Reminder will contain the picture as a reference, and a link back to the message.
Likewise, if a new podcast arrives but you don't have time to listen to it, you'll be able to tell Siri to "Remind me about this when I get in the car" so you'll be able to enjoy it during your trip.
Wait, Siri will be able to tell when I'm in my car?
Yes, if your car is equipped with Apple's automotive interface technology, CarPlay. When Siri connects to CarPlay, it'll realize the location and trigger any Reminder you've set for "in the car."
Isn't Siri supposed to be getting "proactive" as well??
Indeed. Siri will try to provide assistance even before you ask for it. For example:
Plug headphones in when you use jog and you'll get Now Playing with your usual playlist.
Connect to your car and you'll get Now Playing with the podcast you were last listening to.
Start a Calendar even with a common subject and you'll get suggestions for the people you usually invite.
Start an email with a common subject and you'll get suggestions for typical recipients.
Receive an event invite and have it automatically added to your Calendar.
Give you a time to leave reminder, including current traffic conditions, with immediate access to directions
Search your email and try to identify incoming callers who aren't in your Contacts.
What about the Siri API, will we finally be getting that too?
Nope! There are likely still significant context collision and data privacy issues surrounding a Siri application programming interface (API).
What we'll be getting, though, is a Search API.
What's in the Search API?
Ways for developers to expose the contents of their apps to the search system:
Deep links, to specific screens on the app so people will be able to go directly there, or back link to get directly back to there. iOS 9 will create these for any app opted in.
Content indexing, which uses Core Spotlight to surface relevant information from the app.
Web markup, which transit links from a website to deep links inside apps.
So, if you search for a recipe for tasty, tasty Canadian poutine, you'll get a result from a recipe app and be "deep linked" straight to it.
Currently, if you open an app through Siri or Spotlight, you go to the launch screen or last screen you accessed. With deep links in iOS 9, you'll go directly to the specific part of an app. For the poutine example, instead of just opening the app, you'll go directly to the poutine recipe.
There are also back links, so any time you leave search, or an app, to deep link into another app, there'll be a button at the top left of the navigation bar that'll send you right back to exact place you left. It's amazing.
Will that work with web links as well?
Absolutely! If an app has a corresponding web site, and you tap a link that currently takes you to that web site, with deep links you'll go to the same content in the app instead.
So, if you tap a link to a tweet, instead of going to the mobile Twitter site, you'll launch the Twitter app and go to the tweet right inside the app.
What if I use Twitterrific or Tweebot instead of the official Twitter app?
Apple will only let official apps register for deep links. That makes them secure—no one should be able to intercept them or spoof them to steal data or try to trick you—but it also makes deep links locked to owner of the website.
So, if you prefer Twitterrific or Tweetbot, you'll have to keep on using them the old fashioned way.
And no way to re-set default apps either?
Nope!
What about URL schemes? Won't those still work?
Apple seems to be taking steps to increase privacy around URL schemes, so companies like Twitter can't scan your device to see what other apps are installed.
Either way, URL schemes can't be used to transit web links to alternate apps. They can, and still will, be used to transit between specific apps.
Apple Pay and Wallet
So, um, Discover Card already?
Yup! Discover Card is coming to Apple Pay this fall.
Any new Apple Pay retailers?
Always. This time Jennifer Bailey, vice president of Apple Pay, highlighted:
B&H Photo
Baskin Robbins
Best Buy
BevMo!
Big Lots!
Dunkin Donuts
El Pollo Loco
Express
Forever 21
JCPenney
Jonny Rockets
Kohl's
Lego
Levi's
Peet's Coffee
Trader Joe's
White Castle
What about smaller retailers? Any help there?
Square is integrating with Apple Pay to provide a less expensive way for even small businesses to get started. We tried it out at Blue Bottle in San Francisco and it worked great.
Reserve your free Square Apple Pay reader now
Any other cool new Apple Pay partnerships?
Pinterest! You'll be able to buy pins using Apple Pay.
That's all great for America, but when is Apple Pay coming to my country?
If your country is the U.K, then July! If not, while rumors of Canada persist, we're all still waiting on international expansion.
What banks will be supported in the U.K.?
There will be eight banks at launch:
Ulster Bank
Nat West
American Express
Santander Bank
Royal Bank of Scotland
Nationwide
HSBC
first direct
More will come this fall:
M&S Bank
Bank of Scotland
Halifax
TSB
mbna
LLoyds Bank
What kind of merchant support will there be in the U.K.?
Apple says there'll be 250,000 retail locations supporting Apple Pay in the U.K—more than the U.S. at launch—including:
Boots
BP
Costa
Dune
JD
KFC
Liberty London
Lidl
M&S
M&S Simpply Food
McDonalds
Nando's
New Look
Post Office
PRET
Spar
Starbucks
Subway
Transport For London
Wagamama
Waitrose
Wait, London Transportation System?
Yes! How great is that?
Will Passbook really be renamed Wallet?
It will. Passbook originally shipped as a way to collect all your passes: boarding passes, gift cards, coupons, tickets, etc. Now, with Apple Pay credit and debit cards, store cards, and loyalty cards, it'll become far more than that—It'll become your digital wallet.
Major credit cards and debit cards issued by stores. They typically provide some sort of bonus or benefit tied to that retailer when using them.
Which store cards will Apple Wallet support?
Apple has mentioned:
Kohl's Charge
JCPenney Credit Card
BJ's Wholesale Club
With "many more to come".
What about "reward cards"?
Reward cards, also called loyalty cards, provide discounts or points or other incentives to encourage you to share more data and keep shopping at the same place.
Apple Pay will automatically present the proper loyalty card, if you have one, when you check out at that retailer.
Which loyalty cards will be supported?
Apple has mentioned:
Dunkin' Donuts DD Perks
Walgreens Balance Rewards
MyPanera
Kohl's Yes2You Reward
Coca-Cola's mycokerewards
Wegmans Food Markets
Likely with many more to come as well.
Any chance my country was added to Apple Pay while I was reading all that?
No, sadly. Hopefully we'll hear more this fall.
Notes
Why is Apple updating the Notes app?
Apple says Notes is used regularly by around half their customers, which translates into hundreds of millions of people. Currently, though, Notes is barely more than a text pad.
What will the new Notes app offer?
With iOS 9, Notes will be a way to collect anything that's really important to you. Like a memory pad.
Features! Give me the new Notes features!
Notes will include richly formatted text, as well as:
Sketches
Photos
PDFs
Videos
Audio
Web links
Map locations
Pages documents
Numbers spreadsheets
Keynote presentations
And more
You'll be able to either insert them from within the note, or send them from other apps.
Wait, you'll be able to send things to Notes?
Yup! From Safari, Maps, Photos, Pages, Numbers, Keynote, etc. Just choose what you want to clip, go to the Share Sheet, and send it to Notes.
What kind of rich formatting options? Bold and italic?
Sure, bold, italic, and underline. But also styles like:
Title
Heading
Body
Checklists
Bulleted lists
Numbered lists
Start typing, and Notes will be able to automatically format the first line as the title for you.
Will Sketches be the same thing as on Apple Watch?
Not really. They're both drawings you make with your finger, but instead of a way to communicate with your friends, like on the Apple Watch, sketches in notes will be a way to record you ideas. Think an embedded white board or literal sketch pad.
There will also be a variety of tools, including pen, marker, pencil, eraser, and ruler, and a color picker.
Sounds like a lot to keep track of. How will I find all that stuff in my Notes?
The reverse chronological list view will get thumbnails, so you'll be able to recognize photos you've added to your notes. You'll be able to search, as always, and there'll also be a new attachment browser that lets you more easily, more visually, find what you've added.
What's the difference between checklists in Notes and checklists in Reminders?
A lot, and checklists in notes certainly isn't meant to replace, or be used like, lists in Reminders.
Reminders lets you set time- or location-based alerts for your checklist items and integrates with Calendar. Notes will let you make quick checklists, and in the context of additional text and clippings in the note.
Will I be able to share checklists?
You'll be able to share entire notes, but not in a collaborative way. If you want to share a checklist, you'll be better off sticking with Reminders lists as well.
But Notes will still sync, right?
Absolutely. Notes will stay synced via iCloud to your iPhone, iPad, and/or Mac.
And no, still no Notes—or Reminders—for Apple Watch.
Maps
Will Maps really be getting Transit directions?
Finally, right? And that includes bus, train, ferry, and subway directions.
Good! Transit gets its own map view that drops a lot of the noise for clean, color-coded transit lines. That makes it easy to find all the stops and stations, and get directions.
Tap on a stop or station and you'll get all the information about it, including all its routes.
What if the stops and stations are far apart?
Apple will be doing "multi-model routing", so if you need to walk between stops and stations, you'll get walking directions for those segments.
Will I be able to trust Apple Maps to get me to the right part of a station, not just the block the station is on?
Fair question. Craig Federighi said Apple had carefully surveyed stations so Maps will be able to provide precise directions from where you are to exactly where you need to be, including the exact entrances to stations. That should save time and ensure you get where you need to go.
Does Siri get transit directions as well?
Absolutely. You'll be able to say you want to take a train, subway, or whatever mode you like, and Siri will provide you with transit directions to get there.
And I'll be getting all this transit goodness in my town?
That... depends on where you live. Apple has announced transit for:
London
New York
San Francisco Bay Area
Toronto
Baltimore
Berlin
Chicago
Mexico City
Philadelphia
Washington, DC
And over 300 cities in China, including:
Beijing
Shanghai
Guangzhou
Shenzen
Why does China get so many cities and the rest of the world so few?
Transit data is typically owned by municipalities, which means there's no standard formats or organizations. They also sometimes don't play nicely with others. China is centralized and unified, so getting that data nation-wide was likely much, much easier for Apple.
How did other companies get transit in more cities?
One by one, which is what Apple will have to do as well.
Are schedules real time only, or will I be able to look for later in the day?
Apple didn't say specifically for iOS, but if it's at all like the Mac, then an hour from now, later the same day or night, it's all good. You'll likely even be able to choose the time you want to arrive and see which routes will get you there.
Has Maps search been improved as well?
It has. You'll be able to use Suggested Nearby to find points of interest by type, like food, drinks, shopping, etc. Tap into one, and you'll get results plus more granular filters.
On results cards, there are also directions for walking, transit, and driving, with easy to see time estimates, and an Apple Pay icon for merchants that accept it.
What about Maps in general? Any better?
Maps are improving steadily, though that's likely to vary still based on where you live. Apple says the company is getting 5 billion Maps requests a week now, and that Maps on iOS is 3.5 times as popular as the next leading maps app (almost certainly Google Maps).
So, Apple has a lot of incentive—and pressure—to get it right.
What about Apple Maps on the web? Wasn't that supposed to be coming as well?
It arrived a while ago! Apple added the company's own maps to iCloud.com months ago, and they also show up on Apple.com for retail stores now as well.
News
What's this new News app all about?
News will collect and present stories it thinks you'll find of interest, in a fluid, engaging format.
How will News know what interests me?
To start off with, News will ask you to choose some of your favorite sources, like Time, Wired, ESPN, and/or Vanity Fair. As you start choosing, more options will appear at the bottom. You'll also be able to choose by topic, like science, finance, and/or travel, if you prefer.
Once you've chosen all the ones that interest you, News will start a personalized feed, called "For You", based on those choices.
"For You" is like the front page for News?
Exactly. Just like the front page of popular aggregator sites and apps, For You will present the stories it thinks you'll find the most interesting all nicely laid out on the screen. They'll include photos with headlines and sources.
Pick one, and you'll be able scroll down to read the story, or swipe sideways to move back and forth between stories.
What if I don't want what News thinks will interest me?
Then you'll be able to tap on the Favorites tab and see all the sources you've currently chosen, and read through them without mingling them together.
You'll also be able to tap on the Explore or Search tabs to help you find other things that might interest you. Apple says News currently tracks over a million topics, so there should always be something there for you.
How often will News be updated?
News will update every time you check it.
Will I be able to save News stories that interest me?
If you want to keep something handy, you'll be able to bookmark it and it'll show up in the Bookmarks tab so they'll be easy to find later.
Which publishers will be supporting News at launch?
See above.
Does that mean I'll only be able to get those partner publications?
No, not at all. Apple said they want everyone in News.
Publications will be able to sign up to provide content to News. And it also looks like you'll be able to add almost any site that provides a feed as well. (Though publications will have the ability to opt-out of News if they so choose.)
Will stories need to be specially formatted for News?
Apple vice president Susan Prescott said stories formatted for Apple News will look best, but any story will be able to be pulled into News.
What's Apple News format?
It looks to be a WebKit—the same engine that drives Safari—based layout and display system that will allow for rich typography and fluid animation, so everything gets a jolt of liveliness.
What types of content will it support?
Also what you'd expect:
Text (including call-outs)
Photos
Photo galleries (and something Apple calls photo mosaics).
Videos
Infographics
Will News replace Newsstand?
It will. The Newsstand pseudo-folder will go away, and the apps that used to "live" inside it will become regular Home screen apps. That also means their special cover-art icons will likely go away as well.
Whether publications choose to keep their apps in the App Store, or fold them and go all-in on News, remains to be seen.
Will News work on iPhone and iPad?
Yup!
News content will flow to make what Apple claims will be a rich, immersive experience on all iOS 9 devices.
Nifty! Will it sync between the iPhone, iPad, and Mac?
It looks like News will sync between iPhone and iPad. No Mac version has been announced yet, but since iBooks eventually came to the Mac, it's worth holding out hope for News as well.
No Apple Watch version either.
Will I have to pay for News or subscribe or anything?
Nope. News will be supported by advertising, including Apple's iAds.
Will Apple be tracking what I'm reading?
Apple says no individual information will be shared with third parties, and won't even be shared with Apple's other services.
So when will News be available?
It officially launches alongside iOS 9 in three countries:
United States
United Kingdom
Australia
Hopefully Apple will announce more soon. Typically putting together the content, and the advertising deals to support it, not only takes time, but specific effort on a region by region basis.
Yeah...!
QuickType keyboard for iPad
What are the new keyboard features in iOS 9?
QuickType, the keyboard Apple introduced with iOS 8, will be expanding in iOS 9 for the iPad. The suggestion bar, which previously provided word completions, will become a shortcut bar designed to make text editing and formatting even easier.
What's in the shortcut bar?
The shortcut bar will provide quick access to:
Cut
Copy
Paste
Bold
italic
Underline
Attach
What about that fancy trackpad stuff?
It's there too! Place two fingers down on the keyboard, the keys will fade out, and you'll be able to use it like a trackpad to position and re-position the text entry point anywhere you like.
You'll also be able to use it to quickly select text for cutting or copying, making text editing much faster.
And this is all iPad exclusive? Nothing for iPhone?
Nothing announced, but rumor has it the trackpad feature might make it onto the iPhones as well.
Yay! Any other keyboard goodness?
Bluetooth keyboards for the iPad will be getting better support as well. You'll be able to quickly display all the keyboard shortcuts available in an app, and even call up a Mac-style command-tab task switcher.
Multitasking for iPad
Um, hasn't the iPad always had multitasking?
Well, like the iPhone, there's always been multitasking for Apple's own apps. Shortly after launch, the iPad gained limited background APIs for third party apps as well. Over the years, those were both expanded and refined until pretty much all App Store apps had access to multitasking in a smart, power-efficient, just-in-time way. Apple also added fast app switchers and gesture navigation to make getting around easier.
With iOS 9, though, Apple is adding multi-app multitasking to the iPad. Or, as Craig Federighi put it—taking the iPad to the next level.
The new fast app switcher should work on most iPads that run iOS 9.
Slide Over and Picture-in-Picture will work on the iPad Air, iPad Air 2, iPad mini 2, and iPad mini 3.
Split View will require an iPad Air 2.
Yup. The original, Safari-style straight on card switcher metaphor is gone and now there's a new stacked and staggered card metaphor to replace it.
Since frequent contacts has moved to the Siri search page, the new app switcher will be able to fill the screen and let you better see your content.
Will I still be able to flick apps up and away to close them?
Absolutely.
Slide Over will let you quickly access a second app so you'll be able to respond to messages or mail, add to notes, see photos, or do some other, brief task while still keeping the original, primary app visible and available.
Think of it as a side bar that lets you briefly access a second app.
How will I activate Slide Over?
Just like you swipe down from the top bezel to get Notification Center and up from the bottom bezel to get Control Center, you'll be able to swipe left from the right bezel to get Slide Over.
To dismiss it, you'll swipe from the left edge back towards the right bezel.
Will I be able to change the app in Slide Over?
Yup! To change the app, you'll swipe down from the top. That'll show you icons, and sometimes thumbnails, of all the apps available for Slide Over. Tap one, and it'll fill the sidebar and be ready and available for you to use.
Will Slide Over work with any app?
Probably most apps. Apple has shown or mentioned Messages, Safari, Notes, and other built-in apps, as well as Twitter. If an app already uses Auto Layout and Size Classes, it sounds like Slide Over will be relatively straight forward and quick to support.
Unfortunately, that means apps that can't use Auto Layout and Size Classes likely won't work with Slide Over. For example, many types of games.
Will I be able to use the Slide Over app and primary app at the same time?
No. When Slide Over is active, you won't be able use the primary app underneath it. Slide Over isn't meant for persistent activity though — just swipe in, do something quick, and swipe it away again.
If you want to use two apps at once, you need Split View.
Split View doesn't confine the second app to side bar or a brief interaction, and doesn't lock out the first app. It will let two apps run at the same time, persistently, and will give you full access to both of them for the duration.
How will I get into Split View on the iPad?
You'll swipe across to bring in a Slide Over and then tap the divider to to transform it into a Split View.
From there, you'll be able to adjust how narrow or wide you want each side of the Split View to be. iOS appears to nudge things towards common sizes, like 50/50. And, of course, you won't be able to make any app too narrow to fit it's minimum content width.
To get out of Split View, you'll grab the divider and pull it all the way across.
Will I be able to change the apps I'm using in the Split View?
Yup! If you press the Home button, you'll go back to the Home screen, but when you launch a new app, it will replace only the primary (left) app, and the secondary (right) app will return to the Split View mode as though it had been pinned there.
Gesture navigation works similarly. A four-finger swipe will take the primary (left) app back to the previous or next app in sequence, but the secondary app (right) will still stay pinned where it is. Likewise, if you tap on links that go to another app, that app will take the primary (left) app's place.
So if I want to keep one app on the screen all the time, I need to make sure it's the app on the right?
Bingo.
Split View only lets you have two apps at once, right? Not three or four?
Only two apps for now, and only on iPad Air 2.
Why is Split View only for iPad Air 2? Is Apple trying to force me to upgrade?
iPad Air 2 has 2 GB of RAM and a massively powerful Apple A8X processor. Running two apps at once takes more than twice the memory and twice the power, and currently only the iPad Air 2 has those resources to spare.
If earlier iPads tried to run Split View, apps would drop frames, choke up, and get booted out of memory so frequently no one would be happy.
If you don't have an iPad Air 2 and don't want to upgrade, you'll still be able to enjoy Slide Over.
There's picture-in-picture as well, right? How does that work?
Yup! Any app that supports picture-in-picture (PiP) will be able to continue playing a video in its own breakout window, even if you go back to the Home screen, tap on a notification, or switch apps multiple times.
Will I be able to resize the PiP? Will I be able to hide it?
Absolutely. You'll be able to drag the PiP around to any corner of the screen and resize it with a pinch.
While you won't be able to hide the PiP completely, you will be able to tuck it away on the side. That way only a small part of the edge remains visible—so you'll be able to find it again later when you need to—but the audio will keep playing so you'll be able to keep listing.
Will all videos support PiP?
Probably not. The same content providers that refuse to support things like AirPlay will probably refuse to support PiP as well. They'll either want to use some ad platform that doesn't play nicely with it, or they'll have licensing deals they feel precludes it.
What about FaceTime video?
That works! There's no PiP button but if you exit the FaceTime app while on a video call, it will automatically go into PiP mode.
What about Skype? YouTube? My other favorite apps?!
YouTube will work if Google adds the code necessary to enable PiP to the app and the website. Likewise other video apps.
Skype and voice-over-IP apps are harder to predict. Apple is providing both video and audio frameworks for PiP using AVKit, AVFoundation, and WebKit, but VoIP frameworks would be required as well. If those aren't built into PiP, they'd be really hard to sync with the video.
Will Split View and PiP be able to run at the same time?
Yes, you'll be able to have a primary app, secondary app, and picture-in-picture video all at the same time.
If anything goes wrong, and either the primary or secondary app runs out of memory, both close and you end up back on the home screen. (PiP seems to keep playing, though.) To help make sure this doesn't happen often if at all, developers are being encouraged to make their apps as memory-efficient as possible to make the experience as smooth and stable as possible.
And all this multitasking goodness is really iPad only? No chance it's on the big iPhones too?
The new app switcher is iPad and iPhone. Slide Over, Side View, and Picture-in-Picture are iPad only. At least for now.
Performance and battery life
How will iOS 9 make my devices faster and better?
Oh, so many ways.
First, Apple took Metal, the new graphics framework the company debuted in iOS 8, and made it not only work for graphics performance, but general computing performance as well. Basically, Metal now provides a faster way to do what both OpenGL and OpenCL did, and Apple has built Core Animation and Core Graphics on top of it, which should speed up any app already using those common frameworks.
I'm Bartlet, give me numbers!
1.6 times improvements in animation and scrolling. 50 percent reduction in CPU usage for drawing.
What about stability? I read a lot about stability last year!
As did we all! Lets just say yesterday's frustrations are often forgotten while today's frustrations never cease to annoy. Regardless of how good or bad iOS 8 was for you, though, Apple seems to have paid attention and stability is a big focus in iOS 9.
What's iOS 9 doing to make battery life better?
A lot of very smart things. For example, if you put your iPhone face down on a table, iOS 9 won't show you lock screen notifications because it knows you can't see them. That prevents the display from lighting up and saves power.
And there's a new power saver mode as well?
Low power mode. Turn it on and iOS 9 will start aggressively preserving battery life.
What will low power mode do exactly?
Several things, all to minimize the main power draws of screen and radio:
Disables mail fetch
Disables background refresh
Disables motion effects
Disables animated wallpapers
Does that mean I won't get mail and other messages when I'm in low power mode?
You'll still get mail, tweets, and other messages, you'll just get them when you open the app instead of them pre-downloading and waiting for you.
How much extra battery life will all this give me?
Apple claims up to one additional hour for the optimizations and up to three additional hours when in low power mode.
Security & Privacy
What's new in iOS 9 security?
Probably more than we've been told so far. For iOS 7 and iOS 8, Apple published security white papers that detailed an impressive implementation of platform-wide cryptography. Hopefully we'll get something like that for iOS 9 eventually as well. In the meantime, Apple did announce a few things.
Like the 6-digit passcode? Whyyyyyyyy?
Thanks to Touch ID, entering passcodes isn't something we have to do as frequently any more. So, for iOS 9 Apple will be increasing them to 6 digits. That's still not as strong as an alphanumeric password, but it's better than 4 digits.
What about 2-step authentication? Is Apple fully up to speed on that now?
Apple sure looks to be! 2-step authentication will be system-wide now for your Apple ID in iOS 9.
Without recovery keys, though right?
Yes, recovery keys are gone. You'll have to contact Apple if you need to recover.
Um, wait, doesn't that leave me open to social engineering attacks?
No. Here's how Apple describes it in their Two-Factor Authentication support article on Apple.com:
What about App transport security?
App Transport Security is in iOS 9 as well, and it should force us all towards TLS 1.2, and hopefully better, connections. That keeps our data safe between apps and web back ends.
And System Integrity Protection, is that on iOS 9 as well?
System Integrity Protection is for the Mac, but it's similar to the type of root security iOS has had from the start.
What about privacy? Is Apple really doing anything differently?
Well, Apple is making privacy a major focus from CEO Tim Cook down to the software. The way that manifests on iOS 9 is, for things like Siri, an architectural difference.
Instead of taking your data up to the cloud and operating on it there, the way an Internet company like Google or Facebook might, Apple operates on Internet data in the cloud, then brings it down to your device, and operates on your data there.
That way, you don't have to worry about your personal data persisting on Apple's servers.
Apple has also said they won't share data from one service to another, so if you use Apple for only a few things, you don't have to worry about your data being available to other things.
Whether or not that matters to you will depend on how you feel about online privacy to begin with. No matter what, though, it's good for everyone to have options and alternatives.
System font & language
Is it true iOS 9 has a new system font?
Yup! After years of Helvetic and a brief flirtation with Helvetica Neue, Apple has made its own in-house system font. It's called San Francisco in general, and SF in specific for iOS 9 and OS X El Capitain.
Is that the same as the Apple Watch?
Close. iOS and OS X use SF, the Apple Watch uses SF Compact. SF is better optimized for larger displays like the iPhone, iPad, and Mac.
How many versions of SF are there?
There are two optical sizes for SF: Text and Display. Text is for anything under 20 pt, Display for anything over 20 pt.
Most times you won't have to worry about this, as the system handles it automatically. If you're doing work in an image editor, however, and want to absolutely match the way SF looks on the screen, you'll need to manually change from Text to Display when you go above 20 pt.
SF has six weights for Text, both regular and italic:
Light
Regular
Medium
Semibold
Bold
Heavy
SF has nine weights for Display, both regular and italic. The additional weights are:
There'll be a new mode for right-to-left languages as well?
Yes, system-wide! So great!
As long as developers are using Apple's UIKit and frameworks like Auto Layout, apps should "just work" for right-to-left languages like Arabic and Hebrew as well. That includes all navigation.
It's seriously amazing stuff.
And more
Yes, yes, new wallpapers! A bunch!
Hey, what about Photos? Anything new there?
There will be a new scrubber bar that'll let you swipe through photos faster. It should be especially convenient when you're in the single photo view since you'll be able to see several photos both before and after without having to jump back to the moments or album view.
And a selfie folder, right?
Right! Selfies and screenshots both get their own folders.
Do we finally get Print to PDF?
Yes! Praise, Gelphman, we do! There's a Save PDF to iBooks function in the Share Sheet that will generate a PDF file and, as the name implies, send it to iBooks for you. This one's been on the books for a while, so it's great to see it make it to release!
Is CarPlay really going cordless?
Yes, but your car is going to have to support wireless connections to the iPhone.
Let me guess, I'll need a new car for that?
Good guess. Apple said wireless CarPlay is coming later, and for future cars.
Whether or not third-party infotainment systems will be able to bridge that gap or not, we'll have to wait and see.
Is there anything else new with CarPlay in iOS 9?
Sure!
Better support for knob control, so you'll be able to tilt, spin, and scroll through apps.
Manufacturer apps for CarPlay that will let you better control the features in your vehicle.
Support for audio message.
Support for different aspect ratio and HiDPI displays.
What about developer frameworks? Any other new API?
So many!
In addition to the Metal improvements, Apple has added GamePlayKit for rules and behavior, a state machine, and a randomness generator. ReplyKit will let people record and share gameplay footage. And Model I/O, which will provide models, lighting, and materials for SpriteKit and SceneKit.
You're telling me people will be able to record and share Candy Crush Saga?
Yeah, maybe. (Flee while you can!)
Any chance HealthKit became more female friendly?
Every chance. HealthKit not only got reproductive health tracking, but UV exposure, water intake, and sedentary state.
What about HomeKit, anything new there?
Yup! Apple has added new accessory types:
Window coverings
Doors
Alarm systems
Sensors
Switches.
There are also standard scenes any accessory can tie into:
Getting up
Leaving home
Returning home
Going to bed
And custom triggers?
And custom triggers! So, for example, you'll be able to set up a series of events to occur when you open a lock and motion detectors note you're entering your home.
Will HomeKit work with Apple Watch now?
Absolutely. Use Siri to control HomeKit right from your Apple Watch.
Will I still need an Apple TV for remote access?
Not any more. HomeKit will work with iCloud on iOS 9 so everything will be able to be done directly.
And will there be a Home.app to control it all from?
Nope. There will be a HomeKit section in Settings, however, so there is a place you'll be able to go to do basic management.
How about Safari? What's new for the browser?
There'll be a new Safari View Controller, so apps will be able embed that instead of the traditional Web View. That means you'll get all the Safari features you want in the apps you want to use, including Reader mode, Auto Fill, existing login states, and more.
Like content blocker extensions?
Like content blocker extensions, which could be used to prevent parts of websites from loading. (The most obvious being ads, but also heavy javascript loads on social media sites.)
CloudKit will offer CloudKit JS, so developers will be able to create web apps using iCloud logins to complement their native apps.
App thinning sounds like it'll make apps smaller and downloads faster?
That'll be the end result. Basically, app thinning will allow the App Store to only deliver the parts of an app that are needed to run on the device you're downloading it too, and in the optimal form possible.
So, if it's not an iPhone 6 Plus, app slicing means you won't get the @3x graphic resources, for example. If it's a new game, on-demand resources means you'll only get the early levels at first, not all of them. Apple will also be delivering bitcode, which means it will be able to make minor optimizations to best suit the chipsets you're running, now and into the future.
How could I? Swift 2 adds even more for developers to test and even start to deploy. Check the slide above.
Um, I think you're missing the most important part?
iOS, OS X, and Linux. Boom.
Lots. We'll be posting a lot of awesome how-tos for all things iOS 9 in the coming weeks. In the meantime, if you have any other questions you want answered, leave them in the comments below. So, get to asking!
Updated September 16 with new information about iOS 9 and its release date.
Master your iPhone in minutes
iMore offers spot-on advice and guidance from our team of experts, with decades of Apple device experience to lean on. Learn more with iMore!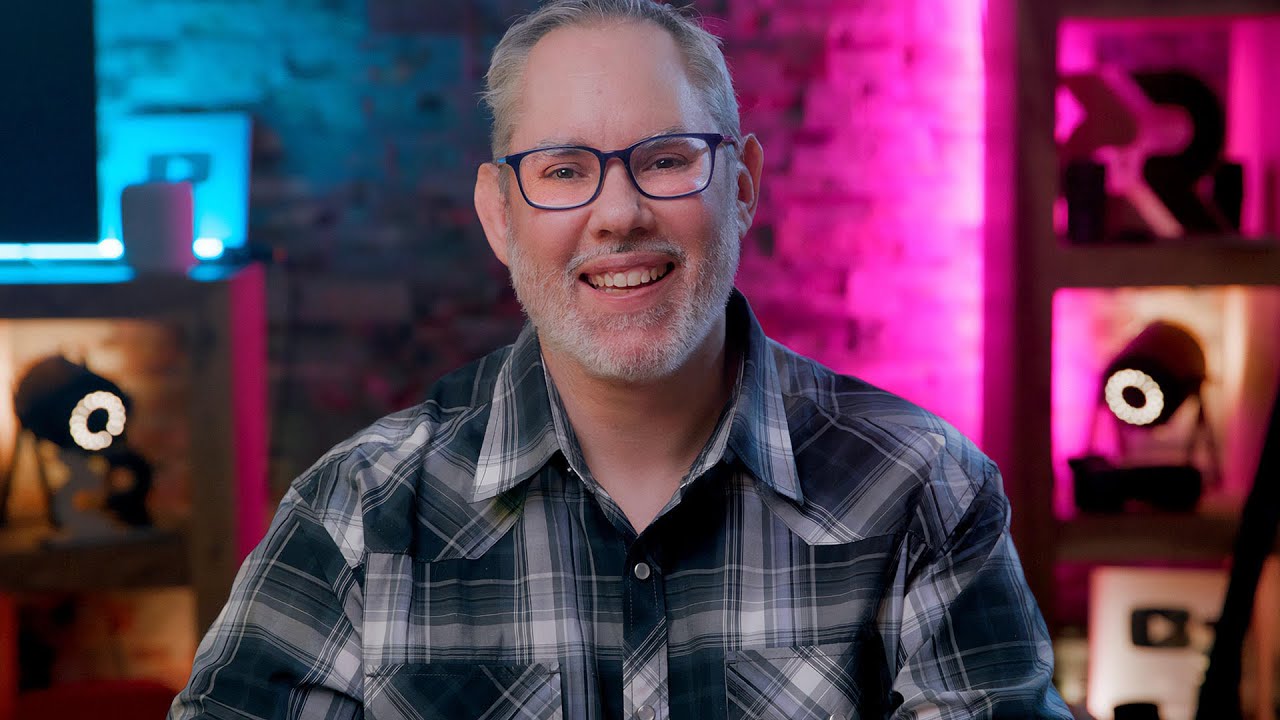 Rene Ritchie is one of the most respected Apple analysts in the business, reaching a combined audience of over 40 million readers a month. His YouTube channel, Vector, has over 90 thousand subscribers and 14 million views and his podcasts, including Debug, have been downloaded over 20 million times. He also regularly co-hosts MacBreak Weekly for the TWiT network and co-hosted CES Live! and Talk Mobile. Based in Montreal, Rene is a former director of product marketing, web developer, and graphic designer. He's authored several books and appeared on numerous television and radio segments to discuss Apple and the technology industry. When not working, he likes to cook, grapple, and spend time with his friends and family.