How to blur sensitive content on iOS 17 — get rid of unsolicited pictures
A new line of defense against unsolicited pics!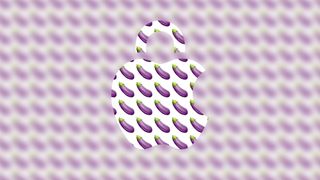 (Image credit: Future)
iOS 17:
- Compatibility: iPhone XR and later
- Release date: September 18
- How to download and install iOS 17
- How to make iOS 17 Contact Posters
- How to use StandBy on iOS 17
- How to leave a FaceTime video message on iOS 17

It's an exciting time for Apple. It's just announced the new iPhone 15 and iPhone 15 Pro handsets, and there are all kinds of helpful new tools packed into iOS 17, including Contact Posters, StandBy and much more to get excited about.
But even though this latest update brings plenty of convenience, there's a new feature designed to protect you from seeing things you may not want to see – at least without prior consent.
Receiving unsolicited pictures (and videos) is unfortunately pretty common online these days, and it's easier than ever to see content you didn't ask to receive. That's why we're all for new ways to avoid and deal with any unwelcome "junk mail".
This is exactly what iOS 17's Sensitive Content Warning is all about, and in the guide below we'll explain how it works and how to set it up for yourself.
How to download and install iOS 17
"Sensitive Content Warning is a great step towards protecting users from unsolicited images appearing on their iPhones. For many you won't need to enable this feature but for others, particularly children, this is a brilliant addition to iPhone security."
What is Sensitive Content Warning in iOS 17 and how does it work?
The new Sensitive Content Warning feature on iOS 17 is explicitly designed to reduce the risk of you being exposed to nude images and videos sent via the various means of messaging and sharing built into iOS.
When enabled, nude images or videos received via Messages, FaceTime video messages, Contact Posters (via the Phone app), or any media sent over AirDrop are all filtered through the Sensitive Content Warning feature; an extension of iOS' existing Communication Safety functionality, introduced back in iOS 15.2.
When you receive content flagged by the Sensitive Content Warning feature, rather than a thumbnail of the image or video appearing in your messages or in an AirDrop notification, you'll instead see a heavily blurred representation of the image, accompanied by text highlighting the possible sensitive nature of the hidden content (as per the Apple press image above), along with a warning icon and the option to 'show' – in the case of Messages or the option to 'decline' or 'continue' – in the case of AirDrop media and the like.
In iOS 17, Sensitive Content Warning is an opt-in feature, meaning it's not enabled by default when you update your phone to this version of iOS, and has to be turned on manually in the settings (the method for which we cover in the next section).
Like Communication Safety, all incoming content that's handled by the Sensitive Content Warning feature is expressly processed on the device. This means Apple's servers (or any third party servers, for that matter) are never sent anything you receive, maintaining privacy and user data protection.
How to turn on Sensitive Content Warning in iOS 17
If you're interested in enabling iOS 17's Sensitive Content Warning feature, it's easily accessible from the settings menu. Within the feature's controls, you'll also find additional information from Apple on how the feature works and how your data is handled, as well as a link to safety resources relevant to your region.
Here's how to switch on Sensitive Content Warning in iOS 17:
Open the Settings app on your iPhone running iOS 17
Scroll down to find and tap on Privacy & Security
Scroll down to find and tap on Sensitive Content Warning (it'll likely be switched off by default)
On the next screen, tap to turn the toggle on next to the words 'Sensitive Content Warning.' It's here you'll also find the link that Apple provides to additional safety resources
Once switched on, you'll be presented with additional toggles for apps and services installed on your iPhone supported by Sensitive Content Warning, including AirDrop, Contacts, Messages and Video Messages; each of which you can turn on and off independently
That's it! Now incoming offending images and video should be blurred by default.
---
One more thing... what we want next from Apple's smart censorship
Although there's no skirting around the fact that the boundary of what should and shouldn't be censored will vary from person to person, Apple's Sensitive Content Warning feature is designed to offer a generalist net that catches content that most people would consider offensive or unwanted, without prior consent.
The fact that the processing for this feature takes place solely on-device is a double-edged sword, however. On the one hand, this move helps uphold user privacy. But on the other, this means that the data set on which Sensitive Content Warning has been trained can't adapt over time, allowing bad actors to figure out ways to circumvent it.
Apple has already gone some way to alleviate this issue by including an Improve Sensitive Content Warning toggle, which – when enabled – shares analytics and usage data with Apple about the feature. While that sounds like it goes directly against the company's user privacy policies the company includes the statement 'Analytics and data are aggregated in a form that is not personally identifiable. No messages or media are shared with Apple.'
The other chink in Sensitive Content Warning's armor right now is that it's limited to a subset of first-party iOS apps (like Messages) and features (such as AirDrop), meaning you could still receive offending imagery through other chat apps and transfer methods outside of its current jurisdiction.
Either by baking in a system-wide solution or supplying developers with an API that allows them to tap into the power of Sensitive Content Warning, we'd love to see the feature reach more first-party apps, like Mail.
And it should be extended to third-party apps as well – such as WhatsApp, Instagram, Snapchat, and beyond; making the experience of messaging and file sharing on iOS cleaner and safer for all.
Master your iPhone in minutes
iMore offers spot-on advice and guidance from our team of experts, with decades of Apple device experience to lean on. Learn more with iMore!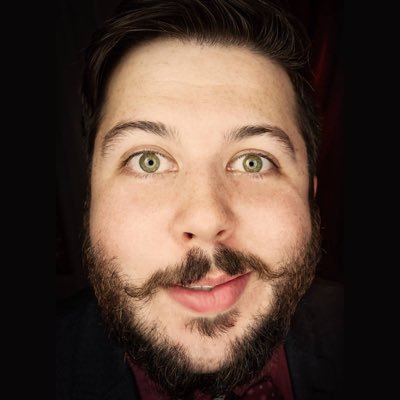 Alex is a tech journalist and iMore contributor with over a decade's worth of experience in the role, with an expertise in smartphones, tablets and wearables. Currently TechRadar's Senior Phones Editor, he's covered keynotes hosted by the biggest brands and attended the launches for some of the most influential mobile products of the last few years. His experience was amassed at some of the most reputable consumer technology publications out there, including, GSMArena, TechAdvisor and Trusted Reviews. Alex is currently holding out hope for the Pixel Watch's success and is excited for the advancements coming to the world of foldable phones in the near future.