iOS 17's Interactive Widgets are a Home Screen game-changer — here's how to use them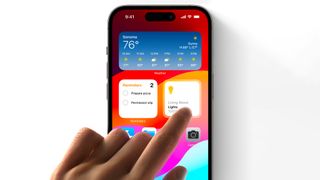 (Image credit: Apple)
iOS 17:
- Compatibility: iPhone XR and later
- Release date: September 18
- How to download and install iOS 17
- How to make iOS 17 Contact Posters
- How to use StandBy on iOS 17
- How to leave a FaceTime video message on iOS 17

One of the additions to iOS in recent years has been widgets. These nifty little tiles can be added to your iPhone's Home Screen in a variety of shapes and sizes to show you information about the weather, your favorite podcast, your battery status, and more.
The trouble was that not many of them were very useful, until now. With iOS 17, Interactive Widgets is here, bringing one of the most sought-after iPhone changes in some time. Before iOS 17, tapping on a widget just opened the app that the widget was associated with. Now, however, these widgets are intrinsically useful thanks to their new interactivity, which lets you do things like tick off your to-do list, turn on a smart light, pause and play your music, and more. All of this can be done from your Home Screen without ever opening an app.
If all of this sounds like a game-changing experience, that's because it is! Read on to find out how to use Interactive Widgets on your iPhone with iOS 17.
"Interactive Widgets is one of the most useful features coming to iOS 17 later this year and have made using my iPhone easier than ever. Controlling my smart lights without opening the Home app is enough to warrant updating to the latest software and it works a treat with StandBy."
How to download and install iOS 17
How to add Interactive Widgets on iOS 17 to your Home Screen
Interactive Widgets automatically replace the previous static widgets that iOS had to offer and are accessed, placed, modified and removed in exactly the same way as widgets already were. They're also supported from wherever standard widgets lived previously, like your home screen, lock screen, and on fellow iOS 17 addition StandBy.
The caveat to StandBy is that this feature works best when your iPhone has an always-on display, which, ahead of the iPhone 15's launch, remains exclusive to the iPhone 14 Pro or iPhone 14 Pro Max. As for Interactive Widgets themselves, you should be able to access them provided you have an iOS 17-compatible iPhone, which right now covers entries all the way back to the iPhone XS/XR and second-generation iPhone SE.
Long-press on a blank area of your home screen until existing app icons and existing widgets start to jiggle
Tap the '+' icon that appears in the top left corner of your screen
This should bring up the widgets menu, which you can scroll to browse or use the search bar at the top to find widgets for a specific app already installed on your iPhone
Once you've found the widget you're looking for, tap the '+ Add Widget' button at the bottom of the screen
Your chosen widget will then appear on your home screen. You can drag it around to place it where you'd like
Once you're happy with the placement of your new interactive widget, you can either tap on a blank area of your home screen, or you can tap 'Done' in the top right of the screen, and that's it
How to add Interactive Widgets on iOS 17 to your Lock Screen
Adding widgets (interactive or otherwise) is a little different on the lock screen, compared to the home screen. Here's how that works.
Long-press on your lock screen and tap the 'Customize' button, which appears at the bottom
You'll then have the option to customize your lock screen or your home screen. Tap 'Lock Screen' on the left
Tap in the '+ Add Widgets' block under your lock screen's clock to bring up all available lock screen widgets
Unlike adding home screen widgets, there's no search feature when adding widgets to the lock screen, but there are some suggested widgets at the top, followed by all the apps installed on your phone that offer lock screen widgets
Tap or drag the widget you want to add (you may first have to select the app from the menu in order to see its available widgets) to add it to the widgets block underneath your lock screen clock
Once added, tap the 'X' in the top right of the available lock screen widgets menu or in any blank area on your lock screen to close the lock screen widgets menu
Tap 'Done' in the top right corner of the screen
Tap anywhere on-screen to return to your normal lock screen view, complete with you're newly-added interactive widgets
Note: Those using an iPhone with an always-on display will notice that when your phone enters always-on mode, the Interactive Widgets will remain visible, but you won't be able to directly interact with them without waking the screen up first (by simply tapping on it).
How to add Interactive Widgets on iOS 17 to StandBy
StandBy transforms your iPhone into the perfect bedside companion and as well as offering up the time and a slideshow of your most precious photos, it can also be used to serve up widgets, including iOS 17's new interactive widgets.
To add widgets to StandBy, you first have to be in StandBy mode, by having the feature switched on in settings, your phone on charge and in a landscape orientation
Once StandBy is active, swipe to the left-most screen, which features two sets of widgets beside one another, that you can swipe up or down to scroll through
Once here, long-press on either of the two widgets visible to access the customization screen for that particular column of widgets
From here, tap the '+' icon in the top left of the screen to bring up a menu featuring all the potential widgets you can add
You'll be presented with suggested widgets you might want to add at the top of the list, but you can scroll through all the apps with StandBy-compatible widgets on the left and even unearth un-optimized widgets under the 'Other...' selection at the bottom of the list
Once you've found the app or widget you want to add, tap and hold on a chosen widget and drag it into your preferred position or use the '+ add widget' button.
Tap 'Done' in the top right
Swipe through the available widgets to see your newly-added Interactive Widget
---
One more thing... this is only the beginning
Right now, most of the widgets you'll encounter remain unchanged in iOS 17, however, the most notable Interactive Widgets at the moment are tied to Reminders, the Home app, and Apple Music; which let you tap to mark off completed tasks, control your smart home devices, and pause and play music, respectively.
Despite the small range of Interactive Widgets available right now, however, that selection is only going to grow as Apple creates more first-party experiences and more developers dive into the latest XCode and WidgetKit releases to develop new third-party interactive widgets of their own.
You'll likely find that the only real interactions possible on these widgets right now are through buttons and toggles, but hopefully, this too will expand as the prevalence and popularity of Interactive Widgets grows on iOS 17 (and iPadOS 17), adding support for sliders, swiping, long-pressing and more.
Master your iPhone in minutes
iMore offers spot-on advice and guidance from our team of experts, with decades of Apple device experience to lean on. Learn more with iMore!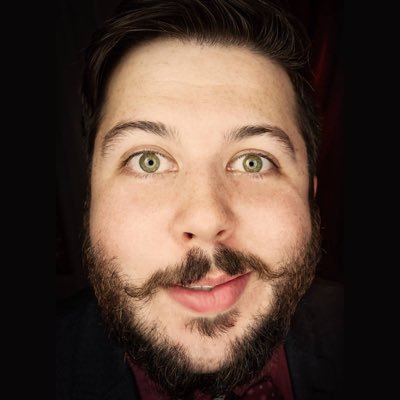 Alex is a tech journalist and iMore contributor with over a decade's worth of experience in the role, with an expertise in smartphones, tablets and wearables. Currently TechRadar's Senior Phones Editor, he's covered keynotes hosted by the biggest brands and attended the launches for some of the most influential mobile products of the last few years. His experience was amassed at some of the most reputable consumer technology publications out there, including, GSMArena, TechAdvisor and Trusted Reviews. Alex is currently holding out hope for the Pixel Watch's success and is excited for the advancements coming to the world of foldable phones in the near future.