The first iPad was advertised as magical and revolutionary, Apple's most advanced technology at an unbelievable price. It lifted the tablet from a decade of obscurity and made it not only a household name, but a household product. The iPad 2, however, proffered that technology alone was not enough. It was thinner, lighter, and faster, but also more confident. It defined post-PC even as it made the computer itself far more personal. The iPad 3 was new and "resolutionary", but at the expense of thinness and lightness. The iPad 4, twice as fast. Both brought specs to what Apple had previously framed an experience fight, and the latter was overshadowed almost entirely by the fresher, smaller iPad mini. When it came to the full-sized iPad, it seemed Apple had hit a wall.
Enter the iPad Air. Where the limitations of 2012 dictated Apple had to choose between Retina and lightness, the advances of 2013 mean that Apple - that we - can now have both. But is it just more specs, or is it once again getting technology out of our way? Is it simply thinner, lighter, and faster, or has Apple recaptured the delight and the magic? Is it merely a step forward, or is the iPad Air truly another leap?
iPad Air evolution
As always, this review will focus on what's new with the iPad Air. For everything that's come before, including and especially the 9.7-inch, 2048x1526, 264dpi Retina display, but also for the context, check out our previous iPad reviews.
iPad Air packaging
iPad Air packaging remains largely unchanged from previous years. The cardboard box contains the small Apple pamphlet, the USB to Lightning cable for charging and connecting to a Mac or Windows PC, and the USB power adapter for connecting to an outlet.
There's only one notable difference between this box and that of previous generations - it says iPad Air right on the side.
iPad Air design
The physical transformation from iPad to iPad Air is the single most important update to Apple's full-sized tablet this year, and alongside the iPad 2 redesign, one of the most important updates in the brief history of the device. Or rather, the benefits accrued from the transformation are. With the iPad Air, Apple finally brings Apple's their new tablet design language, begun with the 4-inch iPod touch and 7.9-inch iPad mini in 2012, to the 9.7-inch form factor. What took so much longer, and what makes it so much more impressive, is what Apple has managed to cram into this new 9.4 inches (240 mm) x 6.6 inches (169.5 mm) x 0.29 inch (7.5 mm), 1 pound (469 g) glass and aluminium chassis. But we'll get to that later.
Along with the iPad mini-style design also comes the iPad mini-style bezels. Narrower on the sides, it means the screen now fills more of the surface than ever, creating a more immersive experience that ever. Software, first introduced with the iPad mini last year, rejects unintentional touches around the edges, and rejects them well enough I've yet to have a misfire. Metal buttons replace the old plastic ones, including the discreet volume up and down buttons. They feel great. And the new colors look great as well. Previously, the original iPad came in only black and aluminum. The iPads 2 through 4 gave you your choice of white or black faceplates, but consistent aluminum backs. Now, the faceplates remain white or black, but the backs match the silver and space gray finishes of the 2013 iPod touch and iPhone.
Back to the transformation. Almost an inch narrower than the original iPad, almost half as thin, and lighter by a third, the difference is striking. When Apple first introduced the iPhone 5 the running joke was that it felt so thin, so light, it couldn't be real. It had to be a toy or blank or a dummy. The iPod touch 5 and iPad mini stretched that joke about as far is it felt it could go. But the iPad Air stretches it again, and beyond credulity. Yes, a pound is still a pound, but for something with a screen this vast, when you hold it in your hands, the weight per square inch once again makes you doubt your senses. When you pick it up for the first time, it makes you damn near doubt reality.
Absent a Retina display, and anything approaching the same processing power and radio technology, the original now feels like a tank - something better suited as a bludgeon for home defense than a tool for home computing. By contrast, the iPad Air really does feel... like air. There is still heft to it, still weight, but nowhere nearly what you'd expect.
It's when you see the design generations, from the squared-off original iPad, to highly tapered iPad 2, through the ever-so-slightly thicker and heavier iPad 3 and iPad 4, that you really appreciate how far Apple's 9.7-inch tablet has come in only 3 and a half years. More to the point, how far the iPad Air has really pushed it.
Removing a hundredth of an inch from any modern mobile device is the engineering equivalent of a racing up a near-vertical slope. In low oxygen. While chained. It's arduous. Removing as many hundredths of an inch as Apple did with the iPad Air, while not only maintaining past pixel density but increasing performance, is herculean. It's flabbergasting.
In order to achieve the iPad Air's astounding thinness - which more practically translates into its lightness - Apple has done a number of things. They've thinned down the display itself, lessened the amount of LED required to light it, and increased power efficiency in several other ways all in service of reducing the size of the battery needed to drive it. From 42.5 watts in the previous generation, it's now down to 32.4. The iPad Air can be less thanks to the sum of its parts.
And here's where we come to the benefits. The narrowness makes the iPad Air an absolute joy to hold, and especially to thumb-type with. It's still not an iPad mini, it still can't fit in a back pocket or the palm of most hands, but what the iPhone is to one-handed ease of use, the iPad Air is now to two. More importantly, it makes the iPad Air something that can be held while standing, sitting, or lying down for far longer than any full-size iPad before it. That translates into an easier time holding it while looking at recipes in the kitchen, while reading comics on the sofa, while watching movies or TV shows in bad.
When the iPad was introduced, Apple showed it on laps or on tables, because after a few minutes of use, that's inevitably where its weight forced it to go. The relative lightness of the iPad Air extends the time it can be held in the hands considerably, which makes a full sized tablet more usable, for more people, in more situations. That's the huge win here.
Apple's senior vice-president of design, Jony Ive, has long stated that his goal with the iPad was to achieve a state of inevitability, where the inessential was stripped away, where the unneeded was out of sight, where all that was left was you and the screen, lit up with whatever you needed or wanted at that specific moment. With the iPad Air, which he confided was years in the making, that tabula rasa ideal has been made even more manifest. In that regard, in every regard, the full-sized iPad finally joins the rest of Apple's iOS device lineup, and joins it in style.
iPad Air stereo speakers and dual mics
The iPad Air is the first full-sized Apple tablet to get stereo speakers. The iPad mini got them last last year, and when the design was carried over, the stereo speakers were carried over with it. They sound good, especially now that they're pointing out again, and not down like they were on the iPad 2-style highly tapered chassis.
It's arguable, though, how much value stereo speakers really provide when they're so close together, and when they're restricted to only one edge of the iPad. After all, hold it in landscape to watch a movie or TV show, and you can enjoy stereo coming from just one side. In an ideal world, there's be speakers on all four sides, so no matter which way you hold it, it could intelligently project sound from both sides. Maybe one day?
There is one big advantage to having speakers on either side of the Lightning connector - you no longer have to worry about how you hold the iPad Air in landscape mode. With the previous generation full-sized iPad, holding it with the speaker side down meant your hand had a high likelihood of covering it, effectively killing the sound. Now, even if and when you cover one speaker, the other still comes through loud and clear.
Speaking of loud and clear, the iPad Air also doubles up on microphones. That allows iOS to pick the best mic possible for FaceTime, Siri, and other use-cases, and employ the other one for noise cancellation. The result is better audio capture in a wider variety of situations. Now all we need is some of that hot, iPhone-style, beam-forming action.
iPad Air Apple A7 64-bit performance
The iPad Air shares Apple's new, unified mobile chipset platform - the Apple A7. Previously, full-sized iPads required a special variant of Apple's in-house chipsets in order to push around their massive 2048x1536 Retina displays. The A5X quad-core GPU on the iPad 3 was barely up to the task and Apple replaced it 6 months later with an Apple A6X, based on their first custom-CPU, the Swift. The monstrously powerful Apple A7 needs no puny X. It needs only its next-generation custom-CPU, the Cyclone, clocked ever-so-slightly faster, and a PowerFX Series 6 "Rogue" GPU - likely the G6430. It's 64-bit. It supports OpenGL ES 3.0. It includes an Apple M7 motion coprocessor. In Apple-parlance, it's a screamer.
The A7 is ridiculous in the iPhone 5s, a netbook-class chip stuffed into a phone-sized shell. It's not quite as ridiculous in the iPad Air, but it's still incredibly impressive. With it, iOS 7 flies, apps open instantly, and games like Infinity Blade 3 knock your eyeballs into the back of your skull. Perfunctory benchmark time. iPad Air on the left, last year's iPad 4 on the right.
Despite all this power, it doesn't get anywhere nearly as hot as the iPad 3 did, and its efficiency helps double iPad 4 performance even with the considerable decrease in volume. The inclusion of the M7 motion coprocessor helps here as well. While no one is likely to strap an iPad Air to their arm and go jogging, it could easily be in a backpack during a hike, excursion, or exploration. More importantly, it can be used to determine when the iPad isn't moving, so other services can be reduced in frequency or powered down, once again increasing efficiency.
The the iPad Air in 2013 enjoys more raw power than the MacBook Air did at launch in 2008, and with Apple's own, in-house silicon, is astonishing. It demands the question: how will the operating system and software evolve to take advantage of all this hardware?
iPad Air... and no Touch ID
While the iPad Air does have the Apple A7 chipset, including its secure enclave, it doesn't have the Touch ID fingerprint identity sensor introduced a month earlier on the iPhone 5s. Since Apple is still struggling to meet demand for the iPhone 5s, perhaps they simply lack the capacity to produce enough Touch ID sensors for the iPads as well. Whatever the reason, the absence is notable.
Once you get used to Touch ID, like broadband or Retina, is hard to go back. It becomes learned behavior. It becomes muscle memory. It now takes me over 10 seconds to unlock my iPad Air, 8 of them spent wondering why Touch ID isn't working, remembering its because Touch ID isn't there, cursing, and then swiping to enter my passcode. Like an animal.
Also, because the iPad Air is much wider than an iPhone, it takes a much longer gesture to swipe from the Lock screen to the Passcode screen, which means if you're in a rush or haven't habituated the right length, it'll bounce back on you, mockingly.
One day, perhaps as soon as next year, Touch ID will be deployed across Apple's iOS lineup, and it will tie into iCloud Keychain to make a truly ubiquitous, mainstream security solution. Until then, it remains a promise not yet fully delivered.
iPad Air iSight camera
Disappointingly, the iPad Air's rear-facing iSight camera is the same 5 megapixel, 1080p video shooter as the iPad 3 and iPad 4. Not only didn't it get updated to match the current generation iPhone, it didn't get updated to match the 2011 iPhone 4s. While even the idea of taking photos with an iPad gets routinely mocked, the truth remains that for some people, the iPad is their only modern camera, and for others, it's simply the device they have in hand when something important to them happens.
In daylight, the iPad Air iSight is pretty good, whether for standard shots, macros, or high-dynamic range (HDR) It's in low-light where its weaknesses are revealed. It's just far too noisy for even "every day" photography, and the lack of a flash makes it all but unusable in extreme low-ight. And that's a shame, because we know Apple can do better optics than this.
iPad Air vs. iPhone 5s in daylight, from left to right:
iPad Air vs. iPhone 5s in low-light, from left to right:
iPad Air vs. iPhone 5s macro, from left to right:
iPad Air vs. iPhone 5s HDR, from left to right:
Video is similar. The iPad Air is fine when the lighting is good, not so fine in low-light. The dual mics help improve audio quality, but not as much as the triple mics, and beam-forming, in the iPhone 5s.
iPad Air vs. iPhone 5s 1080p video:
The iPad Air does get the same, amazing, Apple A7 image signal processor (ISP) which makes the most of the data it does manage to get off the sensor. It does a good job focusing, exposing, and balancing images. Unlike the iPhone 5s, however, Apple doesn't surface Panorama, Burst, or Slo Mo modes, or real-time filters for the iPad Air.
You can still take up to 10 photos a second by holding down the shutter button, you just don't get the real-time processing and fancy image selection interface. Likewise, you can also add iOS 7 filters in post via edit mode, you just don't get them real-time during capture.
Perhaps Apple doesn't feel iPad Air owners would enjoy those features, or perhaps the 5mp sensor simply isn't up to the task. Either way, it's also disappointing. As it is, the iPad Air remains a secondary camera with the potential to be much, much more.
iPad Air FaceTime HD camera
Unlike the iSight camera, the iPad Air's front-facing FaceTime HD camera did get updated this year. It's still the same 1.2 megapixel, 720p shooter as the iPad 4, but like the iPhone 5s, it's gone from 1.75 to 1.9 microns and switched to a back illuminated sensor (BSI).
iPad Air vs. iPhone 5s selfies, from left to right:
Compared to the iPad 3 or iPad 4, in well-lit situations, you'd be hard-pressed to tell the difference. Both of these improvements, however, help in low-light situations. So, if you've always wanted to take darker, more brooding selfies, or engage in more FaceTime calls after dark, you'll be happy.
iPad Air MIMO Wi-Fi and radios
The iPad 3 was the first iOS device to get long term evolution (LTE) 4G networking, though with support for only a few areas. The iPad 4 greatly expanded the LTE footprint, and now the iPad Air takes it about as far as current generation technology allows. In other words, it supports more segments of more bands in more places. Here's the official cellular networking support, according to Apple:
UMTS/HSPA/HSPA+/DC-HSDPA (850, 900, 1700/2100, 1900, 2100 MHz); GSM/EDGE (850, 900, 1800, 1900 MHz)
CDMA EV-DO Rev. A and Rev. B (800, 1900 MHz)
LTE (Bands 1, 2, 3, 4, 5, 7, 8, 13, 17, 18, 19, 20, 25, 26)
Apple keeps an updated list of the countries and carriers with official iPad LTE support.
Over the last week and a half of tests, I've gotten roughly the same speed as I've always gotten with iPads on Rogers LTE network in my area, between 35 and 55mbps, with occasional dips down into the 20s and peaks up in the 60s. With tethering, which seems to be provisioned differently than on-board LTE, I've been getting between 75 and 95mbps. Since, even at its thinner size, the iPad Air maintains the same battery performance as previous iPads - some 24hrs - it remains the single best Wi-Fi Hotspot I've ever owned.
U.S. Assisted Global Positioning System (GPS) and Russian Global Navigation Satellite System (GLONASS) remain exclusive to the cellular iPad models.
The iPad Air is now the first iOS device to get multiple-input and multiple-output (MIMO) Wi-Fi. That means there's support for multiple antennas for both transmission and receipt, and the iPad can intelligently choose between them to ensure the best signal possible. Theoretically it should allow the iPad to get and stay connected better. In practice, this has been my experience. iPad Air Wi-Fi has been rock-solid.
Unfortunately, the iPad Air didn't get faster 802.11ac Wi-Fi, which Apple now supports with the Mac and with their Airport routers and Time Capsules. 802.11ac isn't widespread yet, but it would help with race-to-sleep, letting data transfer quickly so it can power down quickly. If it was an either/or choice, MIMO will likely help more people more of the time, and hopefully next year will provide for both.
Bluetooth is still 4.0 Low Energy (LE), which isn't a problem because that's still the state-of-art. What'll be interesting is what Apple does with it, including direct device setup, game controllers, iBeacons, and more.
iPad Air and iOS 7
iOS 7, while spatially identical to previous versions, is a radical rethinking and redesign of many of the core concepts and priorities of Apple's mobile operating system. Built on a physics and particle engine, it uses layers and blurs to hint at depth, rips away textures and boundaries in deference to content, and focuses on unified palettes, alignments, and typography to enhance clarity. Change is hard. People are adverse to it, and sometimes with good reason. Objectively, there can be clear wins or opportunities for a better, brighter future, yet subjectively, things can just look and feel wrong.
For some, iOS 7 represents the first, true post-iPad version of iOS - something considered with the iPad in mind, taking better use of its larger canvas, and what it enables. For others, iOS 7 seems rushed on the iPad, and smacks of the very stretched-out-phone interface Apple has historically mocked on Android.
A case can be made for both. Apple changed directions back in November and then sprinted full out at the June beta deadline. And they missed it for the iPad. It shipped 2 weeks later. Even so, like the iPhone version, some parts of it are breathtakingly beautiful. Others still look unfinished. Many are somewhere in between.
Overlays in particular, from the Notification Center and Siri redesigns to the all-new Control Center, seem to still be in search of their proper scale and information density.
Photo Booth, the only iPad exclusive built-in app, has been updated to match the rest of iOS 7, though it's simple enough the changes don't make much difference.
Here's a static glimpse of how the rest of the built-in apps, redesigned for iOS 7, look on the iPad.
Sadly, there are still no built-in Weather, Stocks, Compass, Calculator, or Voice Memos apps for iPad the way there are for iPhone and iPod touch. App Store apps can fill the gap, of course, be it remains a point of confusion for people who buy both devices and expect feature parity and consistency from Apple.
As with the iPhone and iPod touch version of iOS 7, multitasking has a new, much improved card-based visualization, and is complemented behind the scenes by a new, also much improved intelligent, just-in-time backgrounding system. AirDrop allows for simple, peer-to-peer Wi-Fi sharing between iOS devices. (Though, bewilderingly, is a different protocol and is thus not compatible with the OS X feature that shares its name...)
Safari, however, doesn't get the excellent new rolodex interface for Safari tabs. Perhaps it didn't translate as well to the wide screen, leaving Apple to implement something closer to traditional, desktop Safari tabs, but they're nowhere nearly as usable.
FaceTime audio lets you place clear, human-sounding calls to other iOS devices, and does for voice what iMessage did for SMS.
There are also a host of new security, enterprise, and other features. For an in depth look at all of that, and more, check out our full iOS 7 review.
iPad Air and apps
Apple now has over one million apps on the iOS App Store, almost all of which can be run on the iPad Air. However, just under half of those - 450,000 at last count - are either specifically for the iPad, or include alternate interfaces optimized for the iPad. Included in that number are not great apps in every category, but often multiple great apps in every category, by indie dev craftspeople, to studios like EA, to the biggest software and services companies on the planet, like Google and Microsoft. What's more important than the ever-growing number of apps, however, is how they feel on the iPad Air.
For decades there's been talk of the "thin client", an ultra-light computing appliance that, thanks to networks (now the cloud), could provide all the utility of traditional workstations, but with almost science-fiction like convenience. Back then, however, thin clients sucked. Many, shackled to the web, still suck. But the iPad Air, with its blend of native power, constant connectivity, and much lighter form factor, achieves something more. It can access anything and everything the "thin client" of ancient enterprises past imagined, in a design sleeker than even Star Trek managed, but it can do it with all the muscle of a modern computing platform in its own right. And it can do it not with software carted over from the desktop or locked in the browser, but with apps born for mobile.
I've often joked that I wish I still worked in information technologies (IT) so that I could sip an adult beverage with a tiny umbrella in it, and manage my server room from poolside. Amazon once joked that the iPad was too heavy for poolside use - that it would strain our bikini clad arms. Neither of those things are funny any more. The iPad Air's big screen combined with its lightness and app like Edovia's Screens 3 make it a serious possibility. It's not as light as the iPad mini, but it's bigger and for things that require space, whether it be VNC for remote computing or a large canvas for local drawing or painting, it's a much better balance.
Likewise for entertainment, including watching videos and reading. Comic books and graphic novels especially. The 9.7-inch Retina display has always been the perfect size and quality to enjoy sequential, illustrated, story-telling, but it would get heavy after a while, even when compared to a trade paperback. Whether it's buying collections on iBooks or Kindle, devouring back catalog in bulk in Marvel Unlimited, buying the latest issues in comiXology, or using one of the other outstanding comic book reading apps, the iPad Air is, again, the best balanced platform in digital today.
As if to highlight not only the new power, but the new portability of the iPad Air - and new precision of the Retina iPad mini - Apple has also gone and made their iWork and iLife suits free with any new hardware purchase. That includes Pages for documents, Keynote for presentations, Numbers for spreadsheets, iPhoto for images, iMovie for video, and GarageBand for audio. Like Apple's built-in iOS 7 apps for iPad, the iWork and iLife apps have been redesigned for iOS 7. What's more, Apple has back ported their engines to OS X, making them not only compatible with the - also now free - iWork apps for OS X, but with the web-based iWork for iCloud as well.
They're among the finest tablet apps ever made, and including them as a prompted download for every new iPad Air owner, as soon as they visit the App Store, provides enormous added value.
Throw in games ranging from the console-quality Infinity Blade III to the hugely addictive Letterpress, and it's fair to say science fiction is going to have to try an awful lot harder if it wants to keep impressing us with its software, because the App Store is doing it for real right now.
iPad Air services and support
iCloud comes free with every Apple device, including the new iPad Air. It lets you wireless backup your data to Apple's servers, and wirelessly restore it if you ever need to re-install iOS or switch devices. iCloud also lets you re-download anything you've bought on iTunes, the App Store, or the iBookstore, including music, movies, TV shows, apps, games, and iBooks. Photo Stream keeps recent photos both safe and available on all your Apple devices, as Documents in the Cloud does with your files. iWork for iCloud will let you access iWork documents specifically from any computer with a modern web browser installed. There's a free version of the currently U.S.-only iTunes Radio service, as well as the paid iTunes Match music locker service. If you want additional iCloud storage, it's expensive but you can buy it.
Apple Stores, especially when combined with iCloud, whether extended by AppleCare+ or not, provide remarkable customer support for iPad Air owners. Apple specialists can help you test a tablet to make sure it's what you want, help you set it up, teach you how to use it, and if anything goes wrong, help you fix it. It's a feature not always included on competitive checklists but anyone who's ever needed to avail themselves of it knows just how important a feature it is.
iPad Air and accessories
Thanks to its redesign, the 2013 iPad Air isn't compatible with any previous generation full-sized iPad cases. Pouches, backpacks, various bags, sure. Anything approximating a form-fitting case, not at all. Apple, for their part, released new versions of both their Smart Cover and Smart Case the iPad Air, to protect it at least until other vendors could catch up and offer alternatives.
The Smart Cover is an excellent compromise of good looks, good protection, and good functionality. If all you want to do is protect the screen of your iPad Air, without a lot of bulk, but with something that's easily removable and has ability to stand it up for typing or viewing, and you don't care that it's polyurethane instead of leather, you want the Smart Cover. However, if you like the Smart Cover-style magnetic closure and roll-up stand, but really don't want to risk any damage to the back of your tablet, and you like leather better than polyurethane, the Smart Case is an okay solution. (I love Apple's Smart Cover; not so much their Smart Case.)
iPad Air Smart Cover - $39.00 - Buy now
iPad Air Smart Case - $79.00 - Buy now
Anything else that depended on the exact shape of previous generation iPads, including stands and attachments that were cut to the specific angle of the backing, won't fit properly either.
Apple's Lightning to adapters - HDMI, VGA, SD, USB - work fine, as do Bluetooth and other accessories not dependent on physical shape.
iPad Air pricing and availability
The iPad Air comes in four capacities, 16GB, 32GB, 64GB, and 128GB. They start at $499 for 16GB and max out at $799 for 128GB. Add in the $130 cellular option, and it becomes $629 for 16GB and $929 for 128GB.
It's currently available for purchase in the U.S., Australia, Austria, Belgium, Bulgaria, Canada, China (Wi-Fi models only), Croatia, Cyprus, Czech Republic, Denmark, Estonia, Finland, France, Germany, Greece, Hong Kong, Hungary, Iceland, Ireland, Italy, Japan, Latvia, Liechtenstein, Lithuania, Luxembourg, Macao (Wi-Fi models only), Macedonia, Montenegro, Netherlands, Norway, Poland, Portugal, Puerto Rico, Romania, Singapore, Slovakia, Slovenia, Spain, Sweden, Switzerland, and U.K. with other countries to follow.
iPad Air buyers guide
There's a lot to consider before you buy or upgrade to a new tablet, even a new iPad. What's more important, portability or productivity? Can you live with an older, cheaper model or do you really need a newer, more expensive version? Which color, what capacity, and if you want cellular data, on which carrier? There's never been more to choose from, which means it's never been harder to choose. That's where the 2013 iPad buyers guide comes in:
If you have specific questions:
iPad Air bottom line
Some might argue that, with the iPad Air, Apple once again offers the best full-sized tablet on the market, and by a wide margin. Poppycock. With the iPad Air, it's gone beyond that now. Like with the iPhone 5, there's simply no other company on earth capable of making this level of hardware. No one else is even close. It's taken Apple a decade or more of foresight and investment in everything from chipset engineering to component logistics to material design, and it's not clear how many others are willing to invest that much time, effort, and money into producing the best when good enough often sells well enough. As a customer, however, I want the best. Lowest price isn't the most important feature for me, and good enough isn't always good enough. Value can be more important than cost, and that's exactly what Apple is delivering with the iPad Air.
It's still not for everyone, and still not for every task. Even with a keyboard, the iPad Air will never replace the almost-as-light, almost-as-inexpensive MacBook Air for traditional computing. OS X is a full on, multi-user, multi-window, drag-and-drop operating system that can run Photoshop and Final Cut Pro X, and not only can't an iPad do that, I wouldn't want it to. There's something to be said for using the best tool for the job. As much as the iPad isn't a MacBook, the MacBook is no iPad, and as a computing appliance - a way to carry data with me, access it quickly, and act on it directly - the iPad Air is unmatched.
When Steve Jobs introduced the original iPad, he said it had to prove its right to exist between the phone and the laptop, not as the phone or laptop. The iPad 2 got closer to that vision and that ideal, and the iPad Air gets closer again. It is, more viscerally than ever before, the internet and apps in your hands and at your fingertips.
Magic and delight fade with time, technology struggles to keep amazing, and formerly unbelievable prices get undercut. Yet experience can remain immersive enough that even it can still transcend whole new generations of thinness, lightness, and speed.
Turns out Apple didn't stop when they hit the full-sized iPad wall. They smashed through it. The iPad Air is more than just a step forward, or a leap. The iPad Air damn near takes to the sky.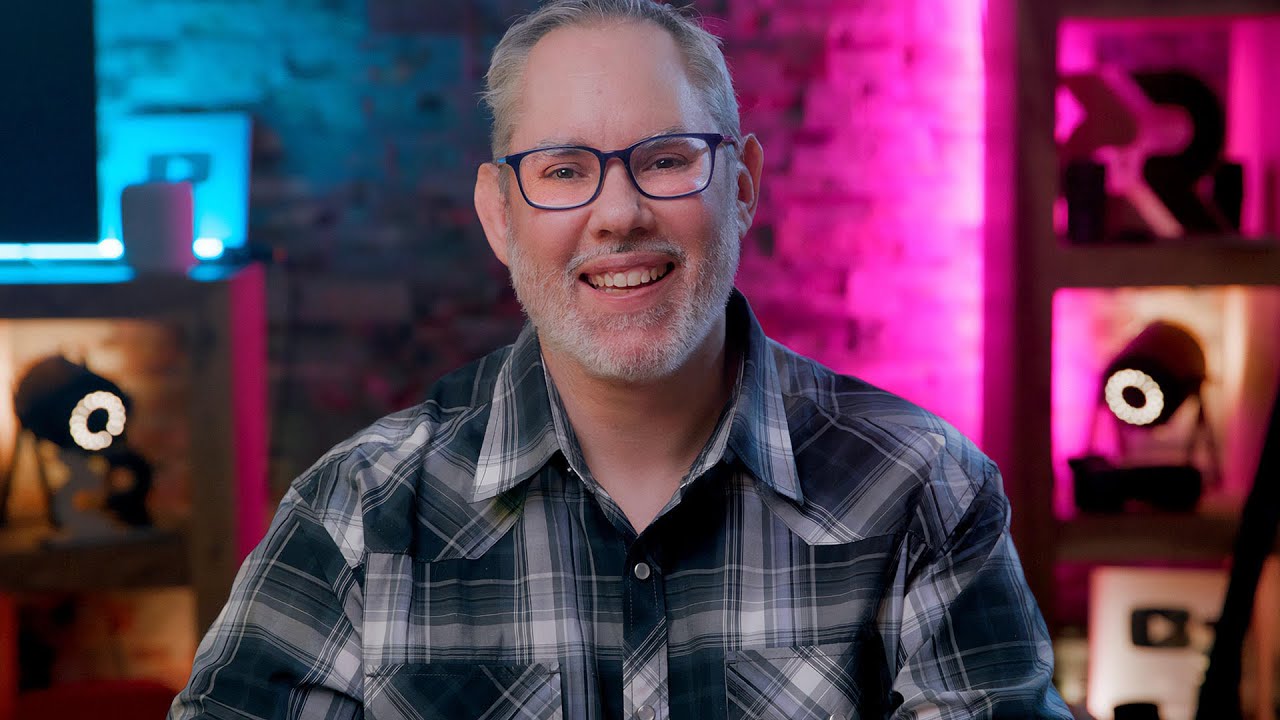 Rene Ritchie is one of the most respected Apple analysts in the business, reaching a combined audience of over 40 million readers a month. His YouTube channel, Vector, has over 90 thousand subscribers and 14 million views and his podcasts, including Debug, have been downloaded over 20 million times. He also regularly co-hosts MacBreak Weekly for the TWiT network and co-hosted CES Live! and Talk Mobile. Based in Montreal, Rene is a former director of product marketing, web developer, and graphic designer. He's authored several books and appeared on numerous television and radio segments to discuss Apple and the technology industry. When not working, he likes to cook, grapple, and spend time with his friends and family.