The iPad 4, variously referred to as the "4th generation iPad" or the "iPad with Retina display" is the second full-sized iPad released by Apple in 2012. While that makes it tempting to flip the proverbial tablet in this review and simply say "this year it comes with an A6X", not only would it be lazy to play that particular card twice, in this case it would also be inaccurate. 7 months after the iPad 3 launched, Apple's has improved more than just the processor in this new, new iPad. They've also included their all-digital Lightning connector, bumped the FaceTime camera to 1.3 megapixels and 720p video, and upgraded the cellular chipset to support international LTE 4G networking.
Yet for all it's updated internals, the iPad 4 didn't get any of the design attention lavished on the rest of the iOS lineup this fall. So, while the iPad 4 is new in many ways, it doesn't look new at all. While it fixes many of the issues of the previous iPad, it doesn't add any of the new flare.
The iPad 4 is something unique, something that's never happened before. It's a mid-cycle iOS device update. So the question becomes, is this the last iPad fixed up half a year late, or the next iPad delivered half a year early?
Previously on iPad...
More than any iPad past, the iPad 4 builds on the foundation of what came before. For a full, more contextual view of the evolution of Apple's tablet platform, see our previous reviews. That's especially true for the iPad 3 review, which covers the Retina display and a lot of other material extremely pertinent to the the iPad 4.
iPad 4: Technology
Externally, November's iPad 4 looks almost identical to March's iPad 3, which looks almost identical to 2011's iPad 2. The only visual difference is the all-new Lightning connector, which replaces the venerable 30-pin Dock. Inside, however, it's a different story.
The A5X system-on-a-chip has given way to the homespun A6X. The embarrassing VGA FaceTime camera has given way to a decent 720p sensor. And the North America-only LTE radio has given way to something far more internationally friendly.
Yet even with its fancy new guts, the iPad 4 carries internal model numbers beginning with iPad 3,4, which classifies it as a minor hardware revision, similar to the 2008 iPhone 3G (iPhone 1,2). On the other hand, when Apple kept the iPhone 4 (iPhone 3,1) casing, and updated the processor and camera, they still granted a full model number to the iPhone 4S (iPhone 4,1).
Model numbers aren't meant to be customer-facing, of course, and Apple no doubt considers a wide range of factors when assigning them, but still -- it raises some interesting questions.
Apple's CEO, Tim Cook said, in reference to the iPad 4, that Apple wasn't taking their foot off the gas. Apple's SVP of Worldwide Marketing, Phil Schiller continued the analogy by saying Apple was putting the pedal-to-the-metal.
Apple didn't publicly announce the iPad 3,4 as the iPad 3 with Lightning, or iPad 3 with international LTE, or iPad 3S. Apple publicly announced it as the 4th generation iPad, even while internally identifying it as an iPad 3 variant. Apple gave it a name that made it more likely recent iPad 3 owners would feel obsoleted, even while releasing a device that gives them very little reason to.
Why Apple made that choice we'll likely never know, but how it affects the choice to buy or not to buy, to upgrade or not upgrade, is something we can figure out.
Since the iPad 4 looks pretty much identical to the iPad 3, which looked pretty much identical to the iPad 2, it may seem like there's not much to talk about when it comes to the industrial design. Yet that's exactly what makes it something that needs talking about.
While the iPad 4 has an aluminum unibody, it has nothing like the anodized aluminum finish used for the the iPhone 5, iPod touch 5, and iPad mini. Those all share a new, similar design language, especially the iPod touch 5 and iPad mini: flat surfaces, rounded edges, metal buttons, diamond-polished chamfers, and black-and-slate and white-and-silver colors not just on the faceplates, but everywhere.
From the front, all iOS devices continue to look pretty much the same, with the exception of the new colors peaking around the edges of the iPod touch line. But from the sides and back, the difference is immediately apparent.
During the same event that Apple announced the iPad 4, they also announced the new iMacs, and Apple SVP of Worldwide Marketing, Phil Schiller, said, "isn't is amazing how something new makes the previous thing instantly seem old?"
Perhaps the 2013 iPad, whenever that's announced, will also received the new design treatment, and look much more at place besides the eventual iPhone 5s and updated iPod touch and iPad mini. Until then, side-by-side with the new iOS devices, the iPad 4 looks old.
iPad 4: Apple A6X performance
The new Apple A6X system-on-a-chip (SoC) is marketed as twice as fast, both in central and graphical processing, as the Apple A5X released only 7 short months ago. The Apple A5X was a variant of the Apple A5 found in the iPad 2 and iPhone 4S, and now re-purposed for the iPod touch 5 and iPad mini. The X refers to the souped up, quad-core graphics chip needed to drive the massive 2048x1536 Retina display.
That's the trouble with Retina. It comes at a price.For the first generation devices that have to support it, that price is performance. The iPhone 4, iPod touch 4, and even the Retina MacBook Pros were and are maxed out trying to push all those pixels. Once that's done, though, once that price has been paid, performance starts to go back to where it belongs -- making things feel faster.
Enter the Apple A6X. On the surface, it's Apple's second generation quad-core Retina iPad pixel pusher. But it's also more than that. Previously, Apple licensed existing chipsets from ARM, namely the Cortex A8 or Cortex A9 found in the Apple A4 and Apple A5. This time, initially for the iPhone 5 and now for the iPad 4 as well, Apple licensed the ARM v7s instruction set and hand set (let that sink in for a moment) their own 32nm CMOS dual-core Apple CPU -- called Swift. Then they cranked it up to 1.4 GHz for the iPad 4.
Stepping up from the giant quad-core PowerVR SGX543MP4 found in the iPad 3, Apple went with the updated PowerVR SGX554MP4 for the iPad 4, but kept the RAM at 1GB. Apple has also kept the same 16GB, 32GB, and 64GB NAND Flash storage options, so the iPad 4 still has the same capacity limits for music, videos, apps, games, and other content as the original iPad from 2010.
The iPad 3 was notorious for getting warm to very warm under heavy load, like playing lots of 3D games. That only grabbed attention because previous iPads had always remained freakishly cool. The A6X's more modern architecture doesn't eliminate the warmth, but nor does the higher clock speed exacerbate it. It just takes the edge off.
After playing a ton of Infinity Blade II, Avengers Initiative, Real Racing 2 HD, and similar games, the iPad 4 still got warm, but not very warm. It was noticeably less warm than the iPad 3 under similar load, and still nowhere near as hot as many generations of the iPhone have gotten while charging or tethering. So, for those who worried about heat with the iPad 3, the non-issue is now a non-er-issue with the iPad 4.
Here's what the difference in CPU looks like on Geekbench 2 between the iPad 1, iPad 2 (top left and right), iPad 3, and iPad 4 (bottom left and right).
Those are pretty close to Geekbench's standard listings of 454, 781, 790, and 1755.
Here're SunSpider results for JavaScript rendering, which try to give an idea of how code-heavy sites like FaceBook or Google Docs will perform.
That's 2883.1, 1555.0, and 1467.7, compared to 789.0ms. which is a numerically impressive jump.
More importantly, however, here's what the iPad 4 looks like in real-world situations like booting up, rendering web pages, and launches apps, compared against the iPad mini, iPad 3, iPad 2, iPad 1, iPhone 5, and iPod touch 5.
As you can see, the difference looks much bigger in numbers than it turns out to be in daily usage. The best way I can phrase it, after using both devices side-by-side, is that you don't really notice much if any speed improvement with the iPad 4, you just notice a little less lag. Everything launches and moves at about the same pace, it just doesn't stick and stutter as much while doing it.
That's clearly a win, just not a huge one.
iPad 4: International LTE 4G and dual-band Wi-Fi
The iPad 4 Wi-Fi + cellular won't be shipping for a few more weeks, so I'll update this review with the appropriate tests and impressions once it's available.
In theory, the new Qualcomm MDM9615 chipset should perform as well as well as it does in the iPhone 5. Apple has already announced the major advantages, both of the chip itself and their new carrier deals.
Firstly, unlike the iPad 3, the iPad 4 will have a model available for Sprint in the U.S. Secondly, and also unlike the iPad 3, the iPad 4 will have a model available that works with international LTE. According to Apple, iPad 4 LTE 4G will work on:
Model A1459: UMTS/HSPA+/DC-HSDPA (850, 900, 1900, 2100 MHz); GSM/EDGE (850, 900, 1800, 1900 MHz); LTE (AWS, 700b MHz) for AT&T, Rogers/Fido, Bell/Virgin, and TELUS/Koodo
Model A1460: CDMA EV-DO Rev. A and Rev. B (800, 1900, 2100 MHz); UMTS/HSPA+/DC-HSDPA (850, 900, 1900, 2100 MHz); GSM/EDGE (850, 900, 1800, 1900 MHz); LTE (2100, 1800, 850, 700c, 1900 MHz) for Verizon, Sprint, Deutsche Telekom, EE, Optus/Virgin, Telstra, KDDI, Softbank, SK Telecom, KT, SmarTone, M1, SingTel, StarHub.
The iPad 4 keeps the same micro-SIM format as the iPad 3 rather than switching to the nano-SIM found in the iPhone 5 or iPad mini, likely because Apple doesn't face the same size constraints and so didn't feel the need to re-engineer an otherwise working component.
Here's the difference in size between (from left to right), mini-SIM, micro-SIM, and nano-SIM.
Speed tests and other review material aside, if you've been stuck on Sprint or outside the U.S. and Canada, waiting on an LTE iPad, you've got it.
Wi-Fi performance has also improved on the iPad 4. That's thanks to dual-band 802.11n over both 2.4Ghz and 5Ghz, with support for channel-bonding. That means, if your router supports it, your iPad 4 can get on the clearer 5Ghz channel even if older, legacy devices require service on the more crowded 2.4Ghz channel. It also means your iPad 4 can use two Wi-Fi channels at once, effectively doubling download speeds to a theoretical maximum 150 Mbps.
In practical use, Wi-Fi on the iPad 4 did seem slightly snappier than it did on the iPad 3, but not extremely so. My internet connection tops out at 50 Mbps, and both the iPad 3 and iPad 4 repeated scored roughly the same speeds connecting to the same test servers at roughly the same time. If the absolute best, faster Wi-Fi speeds are important to you, however, it's something to consider.
iPad 4: FaceTime HD and iSight camera
The iPad 4 retains the same 5 megapixel, 1080p iSight camera on the back but finally -- finally! -- improves the front, FaceTime camera to a FaceTime HD model sporting 1.3 megapixels and 720p. That includes backlight illumination and face detection. On the spec sheet, it reads as the same FaceTime HD camera now included on the iPhone 5, iPod touch 5, and iPad mini, and as a significant upgrade from the lackluster 0.3 megapixel, VGA camera included on the iPad 3 and iPad 2.
The difference is notable with indoor lighting. (iPad 3 on the left, iPad 4 on the right.)
It's even more notable in low-light. (iPad 3 on the left, iPad 4 on the right.)
Here's what the relative difference in raw pixel count looks like between the iPad 3's VGA FaceTime camera (640x480) and the iPad 4's 720p FaceTime HD camera (1280x960). (iPad 3 on the left, iPad 4 on the right.)
While it might seem small, the FaceTime HD camera is a huge upgrade for the iPad 4. If you use FaceTime or other video calling networks, like Skype, a lot, or if you want to take profile pics or even just fool around with Photo Booth, FaceTime HD is both higher quality and higher quantity.
To get a sense of how the iPad 4 cameras perform in general, here's how the similarly spec'ed iPod touch 5 cameras did when Leanna put them up against the higher end iPhone 5 iSight.
Even so, the FaceTime HD camera is meant for taking profile pictures and making video calls, and for anything else, the 5mp, 1080p iSight camera on the back remains your go-to shooter.
Speaking of which, not to be left out entirely, the iPad 4 iSight camera did get a boost as well, thanks to the Apple A6X. It includes a better image signal processor (ISP) that allows for spatial noise reduction by looking at surrounding pixels to better detect and remove noise, especially in low-light conditions, while at the same time preserving large areas of contiguous color.
iPad 4: Lightning connector
Apple's new Lightning connector debuted last month with the iPhone 5, and was quickly rolled out to the iPod touch 5, iPod nano 7, and now the iPad mini and iPad 4 as well. Lightning is an 8-signal, all-digital connector, and is ambi-copular, meaning you can plug it in upside down or right-side up and it just figures it out.
Unfortunately, the Lightning connector is on only one end of the cable, the end you plug into your iOS device. The other end, the one you plug into your PC or AC adapter, is still an old, fussy, uni-copular USB 2. Lightning may support USB 3, but the current read/write speeds of NAND Flash memory can't take advantage of it, and Apple can't use their new desktop connector, ThunderBolt, because iOS devices don't have the required PCI architecture to support it.
One of the biggest advantages to Lightning on the iPhone 5, iPod touch 5, iPod nano 7, and iPad mini is thinness. Lightning is 80% smaller than the old 30-pin Dock connector. Apple literally needed to remove the Dock connector to make those devices as thin as they are today. Not so with the iPad 4. Powering the Retina display is what caused the iPad 3 to grow slightly thicker than the iPad 2, and that, not the 30-pin Dock, remains the roadblock to increased thinness on the same-sized iPad 4.
However, while the iPad 4 doesn't benefit from the slimming aspects of Lightning today, the switch away from the 30-pin does help set it up to be thinner in the future.
For the iPad 4, the main advantage of going Lightning is compatibility with next-generation iOS accessories. Thanks to AirPlay, which wirelessly streams video and audio, Wi-Fi Sync, which wirelessly exchanges data with iTunes, AirPrint, which wirelessly sends jobs to printers, and iCloud, which wirelessly handles set up, back up, and moving data between devices, as well as Bluetooth 4.0 which offers low power, instant access to peripheral, physical cables aren't the absolute requirement they used to be. About all that remains is power -- Apple has shown no interest in wireless charging to date -- and moving large numbers of large files. Yet power can matter a great deal when moving those larger numbers of large files around, especially for home entertainment or while traveling. Sometimes, like in Battlestar Galactica or the Matrix, hard lines still have their advantages.
While the Phone 4 and iPhone 4S, iPod touch 4 and iPad 2 are still being sold with 30-pin Dock connectors, they'll be dropped from the iOS device lineup over the course of the next year or two, and everything Apple is introducing from now on will have Lightning. Given the continued growth of Apple mobile device sales, if accessory makers want to keep selling accessories, the message is clear -- make them Lightning. Especially if you have an iPhone 5, iPod touch 5, iPod nano 7, or iPad mini, getting the iPad 4 on the next standard sooner rather than later is a plus.
For those with legacy 30-pin accessories, especially ones that are hard or impossible to change, like built-in stereo or car kits, or office equipment like projectors, Apple is providing adaptors. There are Lightning to 30-pin Dock adapters available both as a dongle and as a short extension cord, as well as Lightning to micro-USB to comply with European Union regulations. There are also Lightning to VGA and Lightning to HDMI adapters, and Lightning to SD card and Lighting to USB readers on the way, though they hadn't hit stores in time for this review.
Composite and component TV adapters seem to be a thing of the past, however. At least from Apple. While a third party might come along to provide them in the future, the shrinking size of the market and Apple's new Lightning connector partnership terms make it seem unlikely and/or expensive.
Apple rates the iPad 4 on par with the iPad 3 when it comes to battery life. That's up to 10 hours of Wi-Fi web surfing, 9 hours of cellular web surfing, or 10 hours of video watching. It will take a couple of weeks to get a good sense of battery life on the iPad 4 in the real world, and the iPad 4 with Wi-Fi and cellular will need to be measured as well.
So far, the iPad 4 Wi-Fi is proving to have battery life consistent with Apple's claims, as usual.
iPad 4: Experience
The iPad 4 ships with iOS 6, which includes over 200 new features. While the iPad doesn't get the new Phone features, obviously, it also doesn't get Apple's new digital voucher repository, Passbook. What it does get is the all-new Maps app, Siri for the iPad, Facebook integration, shared Photo Streams, enhancements to Mail, and Safari, FaceTime over cellular, enhanced Accessibility, and improved support for China.
Here are a few of the major new features, and what they mean for the iPad in particular. For a complete look at all the new features in iOS 6, see our definitive guide:
With iOS 6, Siri is now available on both the iPad 3 and the iPad 4, as well as the iPad mini, iPhone 4S and iPhone 5, and iPod touch 5. Apple has tweaked Siri's previously iPhone-only interface to work on the bigger, 4:3 aspect ratio, orientation-changing screen of the iPad the same way they tweaked Notification Center last year. That helps Siri avoid looking silly.
Otherwise, Siri on the iPad supports all the same features as Siri on the iPhone 4S or iPhone 5, expect for those requiring the Phone app. You'd think that since the iPad is a fundamentally different device than the iPhone, Siri would end up being used very differently on the iPad than it has been on the iPad. Not so. While the iPhone is indeed an on-the-go, walking, driving, always there type of device, and the iPad is more a sitting-down, enjoying things device, once you start doing things with Siri, laziness simply kicks in.
Part of that is the slow, plodding interfaces for apps like Reminders, which are just so much faster to use with Siri than to use with touch and tapping. Part is just the raw speed of talking over typing.
Siri still isn't perfect. It's still far too dependent on the network connection, and it still fails often enough to be frustrating. But when it works, it's every bit as great on on the iPad as it is on the iPhone. (And yes, I dictated this whole section using Siri.)
The original iPad shipped without a Stocks, Weather, Voice Memo, Compass, Calculator app, or Clocks app. Sadly, almost 3 years later, most of those remain missing, and you can now add Passbook to the list as well. Happily, however, you can, at the very least, scratch the Clocks app off of it.
Licensed (eventually), from the Swiss Railroad, the now has a Clock app that works the same way as the iPhone and iPod touch clock apps that predate it, but with an interface better suited for the bigger screen.
You can also now pick any song in your Music library to serve as your alarm sound. Just pick an alarm, tap Edit, tap Sound, and then tap either of the pre-loaded songs or tap Pick a Song to choose something else. Simple, but a great addition.
Apple's controversial new iOS 6 Maps app launched in September and now, almost 2 months later, improvements have been steady, but slow. All this because Apple realized they needed to dump the old, Google-powered data from their service and claim control of their own location-based destiny, but didn't properly set expectations or help mitigate the problems that would cause for users.
Making a new Maps app got Apple's biggest competitor, Google's, data hooks off of their platform and allowed Apple to introduce features they weren't allowed to before, namely vector-based maps and turn-by-turn navigation. However, rebuilding a Maps app from the ground up, especially one with custom drawn cartography, fancy 3D models, and almost all the features users have become accustomed substantially sapped Apple of time, money, and resources.
The engineering and design effort Apple had to devote to iOS 6 Maps, the companies they had to buy, and the integration they had to perform, had an equally tremendous opportunity cost. So we lose Street View but gain Flyover, lose transit directions but gain hooks into third-party transit apps (if available in your area). We gain beauty but we lose reliability.
Arguably, Maps on a tablet aren't as critically important as maps on a phone. Finding your way when you're lost is something more suited to the phone you almost always have with you and can hold easily in your hand or in a mount while you walk or drive, hopefully, towards your destination.
In that regard, the iPad might skew more towards trip planning and point-of-interest browsing. Yet Maps have to be ready for any contingency, even someone sitting in the passenger seat, providing navigation support for the driver. They have to work.
And they don't. Not yet, not perfectly enough to trust your trips to, especially not outside popular major cities.
Apple will keep working away at it, and Google is reportedly going to release a standalone Google Maps app into the App Store, so maybe one day we'll have the best of both mapping worlds. Right now, depending on where you are, it could be fine, or it could be very painful.
iPad 4: Facebook integration
iOS 6 has "deep" Facebook integration, which means your iPad 4 is almost always just a few taps away from sharing on the largest, most pervasive, most invasive social network in the world. You can post your Facebook status directly from Notification Center via quick-post button widgets. You can also share websites, photos, Game Center stats, Maps locations, and App Store apps and iTunes and iBooks media via the newly re-designed, much more iconic, Share Sheets.
Facebook contact information, events, and birthdays are integrated into Contacts and Calendars, though you can turn it off in Settings. (Except for Notification Center alerts, fix that Apple, would you please?)
There's no Facebook widget to help reading instead of writing, so for everything else you still need to go to the Facebook for iOS app proper, but if you just want to sit there and blast your iPad contents and comments out to the world, have at it.
Guided Access lets you lock the iPad into single-app mode. It turns the iPad from a general-purposed computing appliance into a specific tool for retail, education, services, or special needs. School can give tests, stores can run kiosks, institutions can provide everything from exhibit information to menu selections, all without having to worry about users getting lost or doing things they aren't supposed to.
It's an excellent addition to Apple's already industry-leading accessibility features.
iPad 4: Apple Retail and iCloud
I've started including this section in reviews because, for consumers, both Apple Retail and iCloud can be a huge advantage to any hardware purchase, including the iPad 4. When you buy an iPad 4 at Apple Retail, they'll have specialists on hand to help you choose it, set it up, and teach you how to use it. And if you have a problem with it, they'll often go out of their way to fix it for you.
If something goes wrong with a non-Apple tablet, what are you going to do? Get stuck for hours on the telephone and hope for some kind of mail-order repair or exchange. Even if you get a replacement, while some information can be resynchronized over-the-air or via cable, it's often not an easy or complete process.
When I bought my iPhone 4S, the screen got hit by and ruined by fireworks (don't ask). When I bought my iPhone 5, there was a chip in the bezel. Both times I took my devices back to the Apple Store, was greeted by Apple staff, explained the problem, and immediately received replacements. Then I entered my iCloud ID, and walked out with every setting, app, piece of content, and bit of data exactly the same as I'd walked in with. A brand new phone, but exactly my phone.
If I have a problem with my iPad 4, I have every confidence the same would happen. That type of service is a feature, and one that absolutely needs to be considered when choosing which tablet to buy.
iPad 4: App and accessory compatibility
The iPad 4 is compatible with almost all of the 700,000+ existing App Store apps, including the 275,000+ apps optimized with tablet interfaces. (iPhone and iPod touch apps run boxed at either 1x or 2x size on the iPad.)
The iPad 4 should also be compatible with almost all existing iPad 3 cases, due to the extreme similarity in physical shape and size. However, existing cases have been designed with the larger 30-pin Dock connector in mind, not the new Lightning connector, so there might be some issues in that area.
The iPad 4 may be compatible with some accessories built for a 30-pin Dock connector, including cradles and stereos, provided the current 30-pin to Lightning connector adapters provide the right signals and can be properly attached. Anything that uses composite or component video out is not currently compatible, though Apple says HDMI and VGA adapters are in the works. (See Lightning connector, above.)
Headsets are compatible, both wired and Bluetooth.
iPad 4: Pricing and availability
Full-sized iPad pricing remains the same this year as last:
$499/16GB, $599/32GB, $699/64GB for Wi-Fi only
$629/16GB, $729/32GB, $829/64GB for Wi-Fi and cellular
Available now: Wi-Fi only version in US, Australia, Canada, France, Germany, Hong Kong, Japan, South Korea and the UK
Available in mid-November: Wi-Fi + cellular version in US, Australia, Canada, France, Germany, Hong Kong, Japan, South Korea and the UK
Coming by the end of 2012: Wi-Fi and Wi-Fi + cellular version in China and additional countries.
iPad 4: Buyers guide
If you don't currently have a tablet, and you're considering getting one, get an iPad. For most of the people most of the time, the iPad remains the easiest to use, most mainstream friendly, most content rich, most well supported tablet in the industry. If the iPad 4 is too big an heavy, consider an iPad mini. If the iPad 4 is the right size for you, but just a little too expensive, consider an iPad 2.
If you have an original iPad, the iPad 4 is a no-brainer upgrade. iOS 6 and the Lightning connector alone will bring you screaming back into the present, and set you up well for the future. The Retina display and performance increase won't fail to impress either.
If you have an iPad 2, and you hesitated when it came to buying the iPad 3 due to performance or heat issues, hesitate no longer. The iPad 2 is still a good, supported device, but it's getting older and if you want something new, the iPad 4 is it.
If you have an iPad 3 there are only 3 reasons to even consider an iPad 4, and none of them are particularly compelling for most people. With the iPad 4, you get LTE outside the U.S. and Canada, so if you have LTE but the iPad 3 didn't support it, the iPad 4 likely will. With the iPad 4, you get the Lightning connector, which means you can ditch your old Dock cables and use any new accessories that are released from this point on. With the iPad 4, you get the A6X processor, which will slightly reduce lag when it comes to powering the Retina display. If any of those things are worth more than the $500-$829 it will cost you to upgrade (minus any resale value for your iPad 3), then upgrade. Just make really, really sure you can't wait until the 2013 iPad 5 before you pull the trigger.
iPad 4: The competitive landscape
The tablet market is still largely an iPad market, but there's inarguably more choice, and more good choices, on the market than ever before. Each has its own unique strengths, so if Apple or the iPad isn't for you, or you just want some options before you decide, you have them.
Microsoft Surface is somewhere between a tablet and a laptop, and if you want to replace a netbook, might be worth a look. It's a confusing product, but it runs Office, and for some users that's the most important function of any computer.
Amazon Kindle Fire HD is more media appliance than tablet. If all you want to do is consume content, you live in the U.S., and you're a huge Amazon users already, the low price can make it a tremendous value.
Google Nexus 10 is the first big-screen tablet from Google, but the latest in a long line from their manufacturing partner, Samsung. The Android software it runs is more powerful, customizable, and flexible than the iPad's iOS, but it's also less polished, has very few tablet-optimzed apps, and is ultimately less easy to use.
iPad 4: The bottom line
The iPad 4 feel like something akin to "Schrödinger's iPad", neither old nor new, not a minor fix and yet not a full update. Apple has always waited a year if not more to update iOS devices in the past, and the iPad 4 coming only 7 months after the iPad 3 seems only to compound that feeling.
Yet the iPad 3 was arguably released too soon. The proper Qualcomm chipset wasn't yet ready for proper international support. The Apple A6 system-on-a-chip wasn't yet ready for the additional horsepower needed to drive a Retina display while staying both responsive and not-as-warm. And the Lightning connector wasn't yet ready for the devices and accessories Apple wanted for the future.
It's become a cliche in product reviews to say the new version of a particular device is what the old version should have been. And it's not exactly true in this case either. The iPad 4 isn't what the iPad 3 should have been, because the technology to make it so simply wasn't available back then. It is now.
iPad model number 3,4, which Apple announced as the 4th generation iPad and sells as the iPad with Retina display, isn't the 2013 iPad ready to go, it's the 2012 iPad finally, fully here. It doesn't look like the new iPhone or iPod touch or even iPad mini -- it's decidedly retro in design -- but it works like them now.
Whether Apple sticks to a new, fall release cycle for the iPad going forward, and "when they're ready" becomes the new release cycle, one thing is certain -- the iPad 4 is a beast of a tablet with a beauty of an operating system, and for most people, most of the time, is once again (again) the absolute best tablet on the market.
Leanna Lofte, Ally Kazmucha, Georgia, and Anthony contributed photography, videography, research, testing, and large amounts of time and effort to this review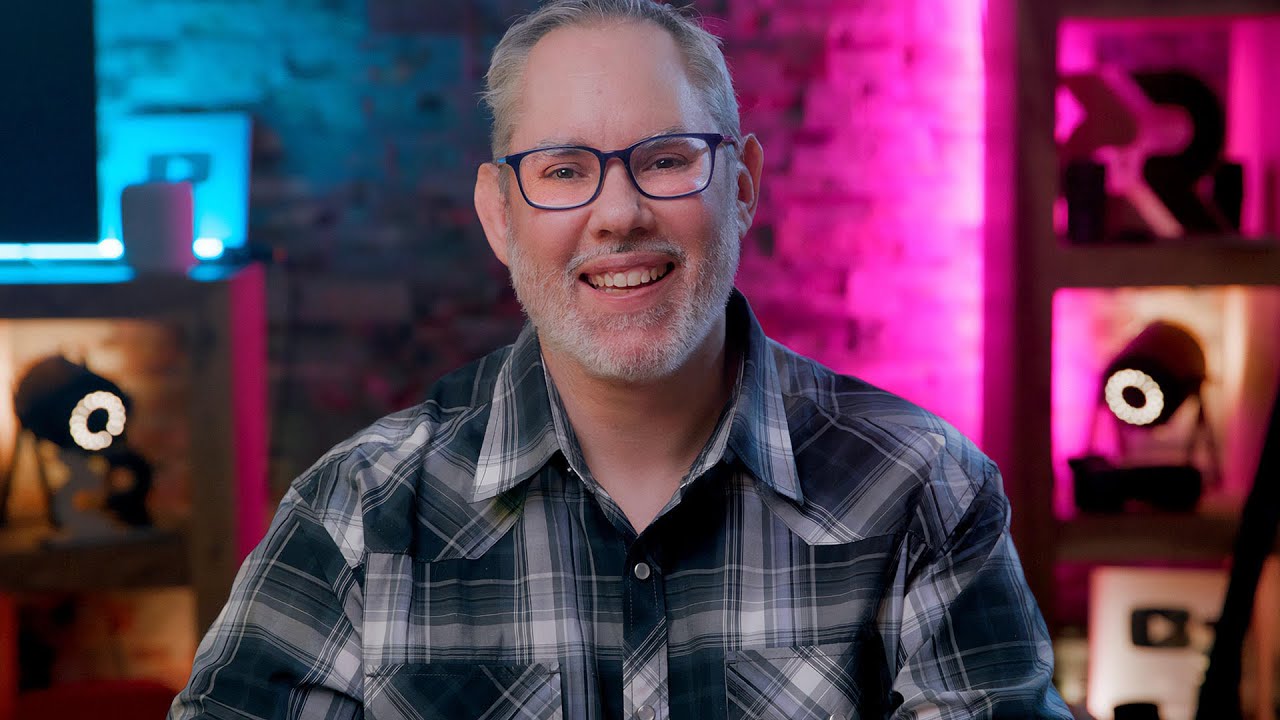 Rene Ritchie is one of the most respected Apple analysts in the business, reaching a combined audience of over 40 million readers a month. His YouTube channel, Vector, has over 90 thousand subscribers and 14 million views and his podcasts, including Debug, have been downloaded over 20 million times. He also regularly co-hosts MacBreak Weekly for the TWiT network and co-hosted CES Live! and Talk Mobile. Based in Montreal, Rene is a former director of product marketing, web developer, and graphic designer. He's authored several books and appeared on numerous television and radio segments to discuss Apple and the technology industry. When not working, he likes to cook, grapple, and spend time with his friends and family.