iPad Pro X (3rd Gen / 2018) Preview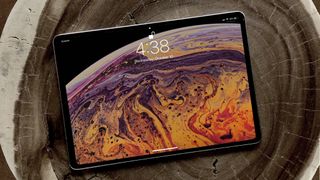 The minute we saw iPhone X kick bezels and home buttons to the curb, iPad was put on notice. It had a year, maybe more or maybe less, before Apple's new quote-unquote "modern" design language came looking for it. Well, based on all the rumors to date, modern has come, modern has found it, and modern has brought a lot more with it.
Rather watch than read? Check out the video above and subscribe for more.
Just this month, we saw Microsoft announce new Surface PCs, part of its ongoing effort to cram Windows down into mobile. Just this week, we saw Google announce the new Pixel Slate, abandoning the ARM and the Android operating system, for Intel chipsets and ChromeOS.
It's a fascinatingly similar strategy for two companies that haven't, to date, made a real impact in the tablet market which, almost a decade later, remains very much an iPad market. (I don't know how far you want to trust IDC's numbers, but it's one of the few places guessing at numbers...)
That's what Apple is competing with here — a market of its own creation that needs something truly compelling to shock it into upgrading from whatever previous iPad it currently considers "good enough".
And a new design is a great way to do that.
Face ID
Rumors about the 2018 iPads Pro started, well, right after Apple announced the 2017 iPads Pro. But, they started in earnest the way most Apple rumors start in earnest — With Kuo Ming-Chi back in October.
Via MacRumors
Face ID going to iPad really shouldn't take a rumor, though. It's how Apple rolls. New technologies get introduced in flashy new devices and then, over time, as costs go down and supplies go up, they get pushed out across the rest of the product line.
We saw it with Retina Displays. We saw it with Touch ID. And now, it's Face ID's turn.
Apple truly, deeply believes Face ID, if not the future of transparent authentication, is the present of translucent authentication, and that's why it's being extended next to iPad Pro.
Unlike iPhone X, which sacrificed flexibility for reliability in debuting the technology by restricting the neural network models and optimizing the camera hardware solely for portrait orientation, iPad gets used far more in landscape mode and so, will Face ID rotate?
Mark Gurman, all casual-like on Twitter, this past May:
In July, though, Maco Takara said no:
More – much more — on the tail end of that later, but Guillermo Rambo retorted on 9to5Mac, just this very week:
Given, like I said, how iPads are used, and that we're over a year into field deployment of the tech at this point, Landscape makes all shades of sense here.
TrueDepth, aside from Portrait Selfies, also means Animoji and Memoji. Steve Troughton-Smith found the foundational code for both in the iOS 12 beta, back in July:
Given that iOS 12 also moved the status bar time away from the center, much like iOS 11 did for iPhone X, there was some concern that it was making room for an iPhone X-style notch on the next iPad Pro as well…
Design
Now, if you believe notches maketh the Apple brand, well, first, you haven't seen Watch Series 4 which gets an edge-to-curved-edge display with nary a notch to name, but second, you need to stop and think of the function behind the form.
The notch is a compromise to the current state of technology which prevents a TrueDepth camera from working if you stick it beneath the display. That means if you really want to go edge to edge, you can't. At least not on top. There, you have to settle for going corner-to-corner and carefully engineer a cut — or notch — right along the top.
That's acceptable, at least for now, in a phone where you want the biggest screen possible in the smallest case possible and you gotta fight for every cubed millimeter you fill.
Is a tablet the same… or is it the opposite? When the display gets bigger, you start to appreciate a little something to hold onto. You switch from needing portability at all costs, to enjoying just a little comfort.
So, instead of deleting the bezels, you settle for minimizing them as much as is usefully possible.
Glyphs found in the iOS 12 beta back in August seem to bear that out. Guillermo Rambo, 9to5Mac:
Now, that still leaves a choice: Do you keep the device size the same and cram the biggest screen you possibly can into it, like iPhone X, iPhone XS Max, and Apple Watch Series 4?
Or do you keep the screen size the same and move as much bezel as possible to make them even more portable?
Or do you optimize for portability on the bigger model and screen size on the smaller?
That last one is what some of the rumors have been suggesting: Keeping the 12.9 at 12.9 but taking the 10.5 to 11.
Chen Yuxiang, back in April, translated by Google:
Mark Gurman, writing for Bloomberg, back in September:
And yeah, both Gurman and Chen were effectively ruling out OLED, which is still expensive and supply constrained, for at least another year.
Whether or not the new iPads Pro use the new Liquid Retina LCD of the new iPhone XR, we'll have to wait and see.
USB-C
Apple introduced Lightning years before the consortium could get their… stuff together and agree on USB-C, and it remains a thinner, and more adaptable — for Apple — interconnect to this day.
Now, Apple's Lightning team was also a driving force behind USB-C, which is why there are similarities in approach if not identicality — is too a word! — in results, and why Apple was so quick and complete about moving to it for the 12-inch MacBook and MacBook Pro.
iPhone might well go completely wireless before it goes USB-C, we'll have to wait and see, but iPad Pro is rumored to be making that switch this year.
Kuo Ming-Chi back in September, via MacRumors:
Alas, not one on each side like the MacBook Pro or Pixel Slate.
Dongles aside, it would effectively leave the Apple-centric Lightning ecosystem behind for the more broad-based peripheral market.
It's important to point out, though, that while USB-C and Thunderbolt 3 share a plug, they don't share a bus, so put that ultra-high-speed RAID array away, but maybe not that 4K display.
Guillermo Rambo on 9to5Mac, last week:
Of course many will be salivating at the chance to use iPad Pro itself as an external-as-in-secondary display for when they're back at their Mac.
The Magnetic Connector
The biggest mystery in all the 2018 iPad Pro rumors has been a new connector located on the bottom back, like where the Home button would sit in the Mirror Universe.
Remember that Maco Takara rumor from July?
The Maco also said Apple would be deleting the 3.5mm headphone jack from iPad Pro this go around, which would suck not for headphones but for audio professionals who still connect to all kinds of gear that way. But, Google just killed it off of the Pixel Slate, and an outstanding rational.
No, not courage or whatever, but that phones ditching 3.5mm had led to an increase in Bluetooth headphones, so tablets could likewise begin to transition away from that 100 year old connector. Agree or disagree strongly, t's likely not long for anyone's earth.
Steve Hemmerstoffer quickly showed off what the new connector might look like:
https://twitter.com/OnLeaks/status/1023838335343767555
Not Touch ID on the back, as some immediately hoped — Apple really did burn that ship when it landed on Face ID — but instead an evolution of the original Smart Connector that launched back with the original iPad Pro.
Would it be an addition or a replacement though? Rumors have been mixed.
That part about the Smart Keyboard moving to a vertical orientation, like the very first iPad keyboard dock, is almost as horrifying to read as it is to envision, though…
But for other accessories?
Steve Troughton-Smith and Mark Gurman, back in September
Speaking of which…
The No. 2 Pencil
After a decade of using Wacom, Apple Pencil, right out of the gate, was the best, most visceral physical-made-digital drawing tool I've ever experienced. But, of course, that only raised expectations for a sequel.
The Logitech Crayon, announced alongside the 2018 entry-level iPad, added instant pairing to the mix, something that'd be very much wanted on the Pencil proper.
Given that the personal and professional environments are different than education, though, Apple could use a different system as well.
Guillermo Rambo, 9to5Mac, last week:
No word on interchangeable tips, sorry Artoo, or erasers on the back, or gold color options.
Or, not surprisingly, my biggest request:
That Apple calls it the No. 2 Pencil.
Yeah, I know, getting out…
Smart Keyboard
Aside from the portrait rumor I mentioned earlier, which, please, still no, not much else has been bandied about concerning a next-generation Smart Keyboard.
There is a frequent wish-list item that's worth sharing, though:
A capacitive area or key that mimics the effects of the software trackpad mode in hardware so that, when your hands are on the keyboard, they can stay on the keyboard, and not have to reach up and across to the display to get their tap and swipe on.
And yes, the same people who have a trackpad on a Mac but still want a touchscreen have a touch screen on iPad Pro and still want a trackpad, because context switching, for humans, is a lossy transaction so the more you can do in the state that you're already in, the better.
And more!
Ok, so, now, some of your questions…
When will the new iPad Pro be released?
Apple hasn't stuck to a yearly schedule for iPads, much less the Pros:
April 2010: Original iPad
March 2011: iPad 2
March 2012: iPad 3
November 2012: iPad 4 and iPad mini 1
November 2013: iPad Air and iPad mini 2
October 2014: iPad Air 2 and iPad mini 3
September 2015: iPad mini 4
November 2015: iPad Pro (12.9-inch)
March 2016: iPad Pro (9.7-inch)
March 2017: iPad (5th generation)
June 2017: iPad Pro (10.5-inch) and iPad Pro (12.9-inch 2nd generation.)
March 2018: iPad (6th generation)
So, realistically, it could be any time. The next best window is still this fall.
Now, Apple could drop it in a press release or invite people over for briefings, like its done with the Red iPhone for the last couple of years, but when there's a new design I really like to hear Apple tell the story of that new design, like iPhone X and Apple Watch Series 4.
So, my hope is an October Event. I already did a full video preview on that:
What will the new iPads Pro be called?
iPad Pro X looks all shades of cool but it's not the tenth iPad Pro or the 10th anniversary of the iPad — that'll be 2020.
Apple can call it anything it wants. iPad Pro 3, iPad Pro Edition, iPad Pro Edge, iPad Pro Max, iPad Pro That Fortnite Floss, whatever.
Even, simply, iPad Pro (3rd Generation).
No rumors of water resistance yet, though sealing and gasketing as much as possible to prevent as many splash and spill-related problems as possible would be great for everyone.
Even iPhone Ten-R doesn't have 3D Touch, but the displays on iPads are probably still too big to support 3D Touch as currently implemented on LCD iPhones.
A12 or… A12 Ten... er... A12X? As we saw from AnandTech, A12 Bionic is already chomping at the heels of Intel's desktop Skylake architecture, and using a more advanced, more efficient process, so this is something I'm very much looking forward to seeing in the iPad Pro.
It will, I expect, make all the Core-M laptops and convertibles by Microsoft, Google, and — yes, looking at you 12-inch MacBook — weep for its silicon.
No rumors of that either and probably not something that's really efficient enough to make sense yet.
Yeah, sorry. So sorry.
May I show you something in an iPhone XS Max?
Dual camera system on the back?
I mean, I would love an iPhone XS style camera on the back. With a viewfinder as big as iPad Pro, you essentially have a mobile studio rig in your hands.
But what I'm expecting is more in line with the iPhone XR — a terrific wide angle that uses that new 8-core neural engine into the ISP to produce Smart HDR and computational portrait mode.
Coming soon?
So, come the end of October, will Tim Cook once again take the stage, announce the new iPad Pro, show us a teaser video, and then hand off to Phil Schiller or Greg Jozwiack for the full demo?
And, if so, what'll be in that demo? What are the new iPad Pro features you want to see? What are the features you absolutely don't want to see? Let me know!
Master your iPhone in minutes
iMore offers spot-on advice and guidance from our team of experts, with decades of Apple device experience to lean on. Learn more with iMore!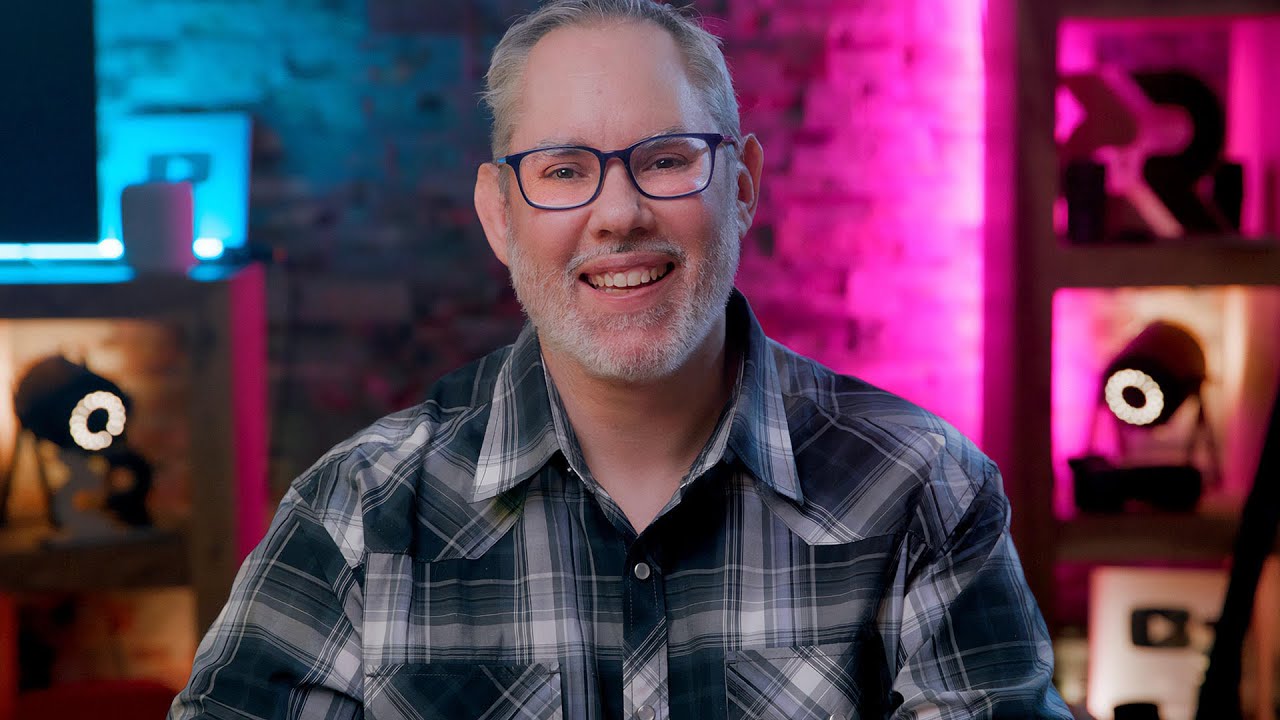 Rene Ritchie is one of the most respected Apple analysts in the business, reaching a combined audience of over 40 million readers a month. His YouTube channel, Vector, has over 90 thousand subscribers and 14 million views and his podcasts, including Debug, have been downloaded over 20 million times. He also regularly co-hosts MacBreak Weekly for the TWiT network and co-hosted CES Live! and Talk Mobile. Based in Montreal, Rene is a former director of product marketing, web developer, and graphic designer. He's authored several books and appeared on numerous television and radio segments to discuss Apple and the technology industry. When not working, he likes to cook, grapple, and spend time with his friends and family.