iPhone sales surge in South Korea, China and Japan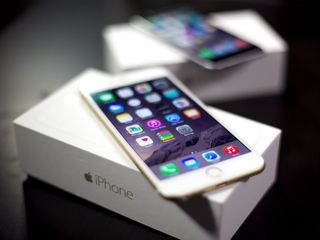 According to Counterpoint Research, Apple saw a heavy increase in iPhone sales after the launch of the iPhone 6 and iPhone 6 Plus in key Asian markets, including South Korea, China and Japan.
The Cupertino giant managed to claim one-third of smartphone sales in South Korea in November 2014, which is a first for any foreign brand, as stated by Counterpoint's research director based in Korea, Tom Kang:
Kang noted that Apple would have managed to capture an ever larger chunk of the market share in South Korea, totaling to as much as 40 percent, if there was a better supply of 64GB and 128GB variants of the iPhone 6 and 6 Plus in the country.
A similar trend was witnessed on a global scale, with monthly iPhone sales crossing the 20 million mark for the first time ever in November 2014. In China, Apple registered an increase of 45 percent from November 2013, which led the vendor to become the third-largest in the country with a market share of 12 percent, behind Xiaomi (18 percent) and Lenovo (13 percent).
The iPhone 6 contributed to two-thirds of all iPhone sales in China during the period, but Counterpoint noted that increased supply of iPhone 6 Plus would lead to the 5.5-inch device contributing to a larger chunk of the sales.
While Apple was able to stave off challenge from Samsung's Galaxy S5 and Galaxy Note 4, Xiaomi's latest devices, the Mi Note and Mi Note Pro, are expected to pose a larger threat to iPhones in the country in the coming months. In Japan, Apple's iPhones accounted for more than half of all smartphone sales in October and November.
Source: Counterpoint Research
The clumsiest man in tech.
More and more, users just want the best smartphone available, and that's iPhone ;-)

Looks like screen size was a much bigger factor in driving buyers than I thought it would be. Samsung starts to lose its appeal when it doesn't have any clear advantage over the iOS ecosystem or the hardware.

Not surprising at all. Interesting how Apple and Samsung are inversely related in that graph.

Interesting. I expected to see some HTC sales, but I guess not.

Biggest surprise for me over the years has got to be Japan. Their locally made phones used to be years ahead of the rest of the world's. Who would've thought they would take such a liking to a gaijin phone.
Thank you for signing up to iMore. You will receive a verification email shortly.
There was a problem. Please refresh the page and try again.