How to jailbreak iPhone 4S and iPad 2 on Windows now via redsn0w CLI 0.4.3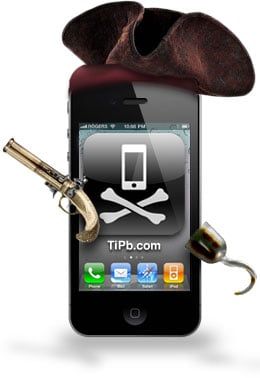 If you're running Windows, you can now jailbreak your iPhone 4S or iPad 2 on iOS 5.0 or iOS 5.0.1. The Dev Team has issued an update to redsn0w that adds support. This process isn't as easy as a simple one click tool like Greenpois0n Absinthe but if you absolutely can't wait any longer to jailbreak, we've got you covered.
iMore senior editor from 2011 to 2015.
What abt unlock iPhone 4 with baseband 04.11.08

Not possible as of right now. The only baseband for iPhone 4 that is software unlockable is 01.59.00 - others are possible with Gevey SIM but I don't believe the .08 version is covered. We'll have to wait for a software unlock to be possible or for Gevey to be updated.

Can you use cli for mac? I have leporad on my Mac and I don't wanna update to snow leporad

I don't believe the Mac version of redsn0w was updated

Why is it too hard to use an iphone? with android (with more than 1gb cpu) i can do much more things easier. And i can personalize my phone instead of use what apple wants me to use ;)

Apple decides what is best for you and they thought changing your wallpaper and rearranging your icons is enough customization for everyone.

honestly. it's enough for me.

+1 to this, I don't need to spend all my time modding my phone and customizing my home screens, I need everything to be where it needs to be and work when it is supposed to work. My iPhone 4S handles these things perfectly.

i like 99% of what apple does better then android. And i don't care about customizing my phone. it just needs to work.

Keeps giving me "The system cannot find the path specified" when in command prompt.. Please help

head over to the forums via the how to link and post help requests there. odds of your question getting answered are far greater than in the article comments.

Move cinject to folder C:/ in your computer then copay and paste the code above, had the same problem before

I have a Mac but it doesn't load up. I think due to 10.5. Eh Oh well. Wait for windows or VMware it on my work laptop.

The best way to do this is to do a reset first erasing all content and data. Follow the steps to jailbreak and once jailbroken do another reset but this time only select reset all setttings. Once the phone comes back restore from back up using icloud. Now you will have all your data back but still be jailbroken.

Guys this isn't that hard to do. I didn't reset anything and Im running fine. It's basic command line. Honestly you can copy and paste if you feel more comfortable. I'm just happy I was able my iPad 2 jail broken.

I'm surprised this hasn't been posted up yet. Here's the Windows Absinthe jailbreak link: http://t.co/8AkxiBqG

have you tried this link yet?

imore is a little slow today :P

hi.. please help me !!
my iphone4s is an iOS 5.0(9A334) AT&T 11.0 Model: MC922LL Modem Firmware: 1.0.11 (the phone seller said i can not upgrade ios for this phone.. its not original but its called Auto Sim and he said if i upgrade my phone to 5.0.1 or upper.. i can not use this phone anymore :|.. i dont know why.. but please help me out.. i dont know how to jailbreak with this kinda phone and version.. what do i need to do please help ! (im new to jailbreaker)
Thank you for signing up to iMore. You will receive a verification email shortly.
There was a problem. Please refresh the page and try again.