Join the discussion: It's 2017; do you still rock an iPod?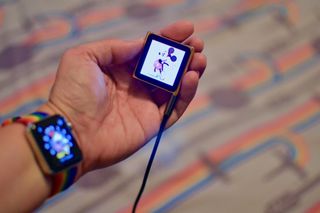 We've recently had to say goodbye to a couple of iPod models (RIP Nano, we hardly knew ye), but that doesn't mean that there aren't some people who still fall head-over-heels for their iPod every time they plug their headphones in!
So we have to ask: are you one of those people who still rocks an iPod in 2017?
Hop on into the iMore forums and join the discussion today over whether or not you think the iPod has a place in 2017!
Join the discussion on the iMore forum!
Cella writes for iMore on social and photography. She's a true crime enthusiast, bestselling horror author, lipstick collector, buzzkill, and Sicilian. Follow her on Twitter and Instagram: @hellorousseau
Get the best of iMore in in your inbox, every day!
Thank you for signing up to iMore. You will receive a verification email shortly.
There was a problem. Please refresh the page and try again.