JPMorgan will shut down the app for its Apple Pay-like service Chase Pay in early 2020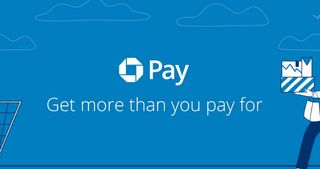 What you need to know
JPMorgan is shutting down the Chase Pay app in early 2020.
The decision comes are support for the app wasn't readily available at most merchants.
The rewards points offered will also be voided in early 2020.
JPMorgan has confirmed that it is shutting down the Chase Pay app in early 2020. However, the service will remain around via its online-only function, according to The Points Guy (opens in new tab).
Chase Pay worked similarly to the way Apple Pay works as a digital wallet. More so, you can store your rewards points in there and redeem them as you wished.
However, the app wasn't accepted at many locations, which led to JPMorgan's decision to shut it down. If you are a Chase Pay user, the loyalty points and rewards you've attained through the app will also expire when the app is shut down in early 2020. Here's how that will look:
Better use up all your reward points before the Chase Pay app is shut down.
Thank you for signing up to iMore. You will receive a verification email shortly.
There was a problem. Please refresh the page and try again.