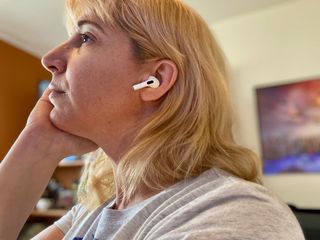 (Image credit: iMore)
Every year, Apple hosts a handful of press events in spring, summer, and fall (and sometimes winter, too!). Whether I'm taking the train to Cupertino or jetsetting across the country to New York, I'm traveling with my most important gadgets every time. Here's what's in my bag, and more importantly, what my bag is.
Apple events bring out the best in my favorite tech
As a tech writer, we carry a lot of gadgets and gizmos around with us, especially to tech events. You never know when you're going to need to break out an extra iPhone for a photo op or recharge your dying MacBook Pro. It may seem a bit excessive, but I can attest to needing everything on this list, every single time I go to an Apple Event.
This list, of course, doesn't include the various cords, cables, and adapters I also tote around with me. If I'm not using Apple's official connectors, I'm using one of Nomad's cables (opens in new tab) and Anker's 5-in-1 hub (opens in new tab)