Lost your iCloud recovery key? Here's how to generate a new one!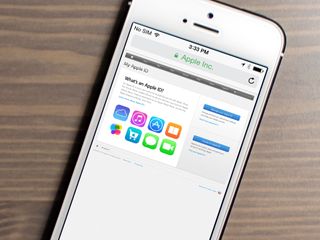 If you've [enabled two-step verification](for your iCloud account, you already know that if you ever forget your password, you'll need your iCloud recovery key in order to reset it. If you've lost the printout containing your key, you should immediately generate a new one in case your key falls into the wrong hands. As long as you know your current password, you can replace your iCloud recovery key in just a few minutes.
Keep in mind that this only works if you know your password. If you've already lost your password, this won't help you.
How to generate a new iCloud recovery key
Go to appleid.apple.com from any web browser.
Click on Manage your Apple ID.
Sign in with your Apple ID on the next screen in order to continue.
Choose one of the methods to verify your identity.
Enter the verification code that was sent to one of your trusted devices or by text message in order to proceed.
Click on Password and Security in the left hand navigation.
Click on Replace Lost Key.
Click Next.
Save your new recovery key in a safe place. Your old one will no longer work.
Confirm your new recovery key in order to activate it.
That's all there is to it. When it comes to storing your recovery key, we recommend any one of the following:
Print it out or write it down and store it in a locked safe
Keep it in a secure password manager such as 1Password
It's important to remember that anyone who has access to your recovery key is one step closer to gaining access to your iCloud account. So it's extremely important to protect it. If you ever suspect that someone has accessed your key that shouldn't, you should generate a new key immediately.
iMore senior editor from 2011 to 2015.
Great tip, Ally! I actually "Print" a PDF of the key and attach it to my 1Password entry, just in case!

Anyone who uses "secure" things like 1Password is asking for trouble...yes, let's just put every key I own in one place with one lock on it, and just trust in it being safe. I cannot believe anyone trusts any app like that.

safety on the internet is a relative term. nothing is 100% safe. But, so far, 1Password has been pretty solid for me. Plus, and I am in the process of changing site passwords (once iOS 8 is out and the apps start supporting this app/extensions) I will be using passwords I don't need to remember. Or phrases. And different passwords for every site/app. That will make me more secure. Can someone hack 1Password? Sure. But since they aren't storing the password on a central server, but in a local app, (synced with iCloud, I know, issues may be there for the time being), the risk is low. It is all about minimizing risk.
Thank you for signing up to iMore. You will receive a verification email shortly.
There was a problem. Please refresh the page and try again.