Apple Magic Mouse 2 not comfortable for you? Try adding an ergonomic MouseBase
MouseBase is a simple fix for Apple's problematic pointer.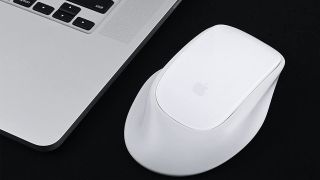 (Image credit: MouseBase / Smash Engineering)
The Apple Magic Mouse 2 might be one of Apple's most divisive products. While its minimalist design looks great on a desk, and its touch-sensitive surface is a cool way to trigger macOS gesture commands, it has a few problems.
We're all by now well aware of its diabolical underside charging port. But a more stressful problem for long-term users might be its low-profile pebble shape. It's not particularly ergonomic, requiring a user to contort and claw at the small input device.
There may be a solution though, and it's a simple one. The MouseBase is a US-built shell for the Magic Mouse 2, designed to allow a user to better grip Apple's device.
Ergonomic add-on
Cradling the mouse in a palm-fitting shell that requires no adhesive, it's intended to make using the Magic Mouse 2 for many hours less of a strain on your hand thanks to its larger footprint and ergonomic curves. It sadly can't fix that underside charging problem — regardless of where the cable goes in on the Magic Mouse 2, it switches off when connected to a power source. It only works with the second-generation Magic Mouse too, it's worth noting, not supporting the battery-powered model.
With the Magic Mouse 2 raised and on a slight tilt when using the MouseBase, there's a patented mirror technology inside to ensure the mouse tracks correctly — we'll have to give it a test before passing final judgment on how accurate it is in motion. But it's at the very least attempting to improve something Apple shows no recent sign of being interested in.
For now, only a Mac-matching light-grey color of the MouseBase is available, but the team intends to follow up with a dark grey version and a wider array of seven additional shades to match the full iMac line-up.
The MouseBase is available now from Amazon, and costs $29.99. If it's still not enough to fix your Magic Mouse woes, check out our top picks for the best Magic Mouse alternatives.
Master your iPhone in minutes
iMore offers spot-on advice and guidance from our team of experts, with decades of Apple device experience to lean on. Learn more with iMore!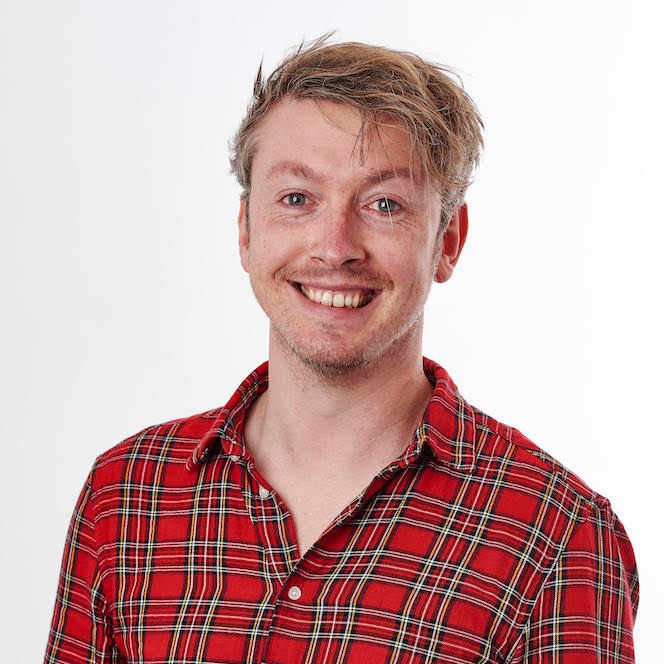 Gerald Lynch is the Editor-in-Chief of iMore, keeping careful watch over the site's editorial output and commercial campaigns, ensuring iMore delivers the in-depth, accurate and timely Apple content its readership deservedly expects. You'll never see him without his iPad Pro, and he loves gaming sessions with his buddies via Apple Arcade on his iPhone 14 Pro, but don't expect him to play with you at home unless your Apple TV is hooked up to a 4K HDR screen and a 7.1 surround system.
Living in London in the UK, Gerald was previously Editor of Gizmodo UK, and Executive Editor of TechRadar, and has covered international trade shows including Apple's WWDC, MWC, CES and IFA. If it has an acronym and an app, he's probably been there, on the front lines reporting on the latest tech innovations. Gerald is also a contributing tech pundit for BBC Radio and has written for various other publications, including T3 magazine, GamesRadar, Space.com, Real Homes, MacFormat, music bible DIY, Tech Digest, TopTenReviews, Mirror.co.uk, Brandish, Kotaku, Shiny Shiny and Lifehacker. Gerald is also the author of 'Get Technology: Upgrade Your Future', published by Aurum Press, and also holds a Guinness world record on Tetris. For real.