While it's no doubt pricey, the Logitech MX Keys S is a worthy upgrade for keyboard warriors new and old. With comfy keys, long-lasting battery life, and easy device switching, it's a purchase your fingers will thank you for.
Pros
+

Great typing feel

+

Easy to switch between devices

+

Premium build quality
Cons
-

Can't adjust typing angle

-

Quite pricey

-

Small upgrade over MX Keys for Mac
You can always trust iMore. Our team of Apple experts have years of experience testing all kinds of tech and gadgets, so you can be sure our recommendations and criticisms are accurate and helpful. Find out more about how we test.
If you work with a computer, you'll probably find keyboards are a bit like shoes and beds: make a bad purchase and you regret it for months if not years. If you're sick of your current set of keys and want to treat your fingers to a touch of luxury, the Logitech MX Keys S will be just the ticket.
When it comes to Apple accessories, Logitech makes some of the best around, taking cues from Apple while still remaining distinctive. You might wonder, though, how the MX Keys S is distinctive from Logitech's own MX Keys for Mac. Well, I've been testing the former and I can tell you… well, they're not that different. But that's not actually much of a problem, since the MX Keys S is so good anyway.
Logitech MX Keys S: Price and availability
The Logitech MX Keys S costs $99.99 / £109.99. You can buy it directly from Logitech's website or from third-party retailers.
That's undoubtedly on the pricey side, and pushes up against Apple's Magic Keyboard (although it's less than the Magic Keyboard with Touch ID and a slate of mechanical keyboards). That said, Logitech's MX Keys S is well worth the cash. It's also $20 / £10 cheaper than the old MX Keys for Mac.
Logitech MX Keys S: What I love
When you're looking for a new keyboard, the most important factor is the typing experience. Logitech has modelled the MX Keys S on the click and response you'd expect on a laptop, so you get fairly shallow buttons with short travel. They strike a pleasing balance between soft MacBook Pro keys and firm mechanical keyboard switches.
Logitech's keys are dished, making it easy to find the right spot without looking. Typing is quick and fluid, and I rarely found myself making typos and mistakes. It's also very quiet, even more so than the Magic Keyboard. After years of deafening myself and others with my mechanical keyboard, I'm sure my neighbors appreciated the newfound stillness.
Each key has smart backlighting, which turns off around 15 seconds after you remove your hands, then turns back on when they return to the keys. That saves battery life, and Logitech says you'll get 10 days with the backlighting on or five months with it off.
I can believe that – my review unit arrived with 30% battery and is still going days later. I didn't disable the backlighting, although it switches itself off when you dip to 10% battery life. On a full charge, you should easily get the claimed 10 days with the lights on — I'd go as far as saying this is a conservative estimate on Logitech's behalf, even.
The MX Keys S is a full-size board with a numpad and properly proportioned arrow keys (I'm looking at you, Magic Keyboard). It's sturdy for such an impressively thin keyboard, and its build exudes quality.
At the top is the function row that doubles up as a set of media keys. To the right are three buttons for changing between connected devices. Doing this is super quick and easy – once you've finished the initial setup, you just need to tap one of the device buttons to instantly switch. Flipping between devices is extremely speedy.
You can hook up the MX Keys S using Bluetooth or the included Logi Bolt USB-A dongle. Save yourself some time and just use Bluetooth. Logitech only provides a USB-A Bolt dongle, so you'll need an adapter if your Mac only has USB-C ports. Even if you can connect it, you're losing a port that's kept free if you opt for Bluetooth. Whether Bluetooth or Bolt, though, we never had any connection dropouts (although the Bolt was a bit finicky when first connecting).
The Logi Options+ companion app includes a few bundled Smart Actions. These are basically macros that perform preset tasks (opening a set of apps, for instance, or searching Slack for certain words) when you press a key. You can also create your own. The list of options is extensive and includes platform-specific system features (so you won't get an option to launch This PC on a Mac, for example).
Logitech MX Keys S: What I don't love
It's honestly tricky to find anything too serious to fault in the MX Keys S. The main issue I had was that you can't adjust the angle of the keyboard. As it turned out, I found it to be comfortable in the default position, but if it's too raised or too shallow for you, you won't be able to tweak it save for placing a book under it to lift the angle.
The keys are quite firm to press, and if you're used to Apple's Magic Keyboard or (gasp!) mushy office keyboards, you might find them a little resistant. But coming from a mechanical keyboard like the one I use day to day, I had no issues. If you prefer mechanical typing, Logitech also does the MX Mechanical, which works with macOS.
Then there's the price: $99.99 / $109.99 is a lot to pay, even if it's a tad cheaper than the MX Keys for Mac. If you already have that keyboard, don't bother upgrading to the MX Keys S – the differences more or less amount to the smart backlighting and a change from the older Unifying Receiver dongle to Logi Bolt, which builds on top of Bluetooth Low Energy. Still, I feel that the price is mostly justified given how impressive the MX Keys S is.
Logitech MX Keys S: Competition
The main competition for Logitech's MX Keys S is probably Apple's $129 / £129 Magic Keyboard. Compared to that, the MX Keys S offers backlighting, multi-device switching, and extra color options. I also found the typing to be a touch comfier, but that comes down to personal preference.
There's also Logitech's MX Keys Mini, which is basically a smaller version of the MX Keys S. It drops the numpad and a few media buttons, and also shrinks down the arrow keys. It's otherwise very similar to the MX Keys S, and is worth looking at if you want to save on some desk space without losing Logitech's smart features and premium typing feel.
Logitech MX Keys S: Should you buy it?
You should buy this if…
You want a comfortable laptop-like typing experience
You value extensive battery life
You want one keyboard that can switch between several devices
You shouldn't buy this if…
You prefer mechanical keyboards
You already have an MX Keys (the S version is only a minor upgrade)
You want something more compact
Logitech MX Keys Mini for Mac: Verdict
While it's no doubt pricey, the Logitech MX Keys S is a worthy upgrade for keyboard warriors new and old. With comfy keys, long-lasting battery life, and easy device switching, it's a purchase your fingers will thank you for.
---
Bottom line: Quiet, comfortable typing for the discerning Apple connoisseur.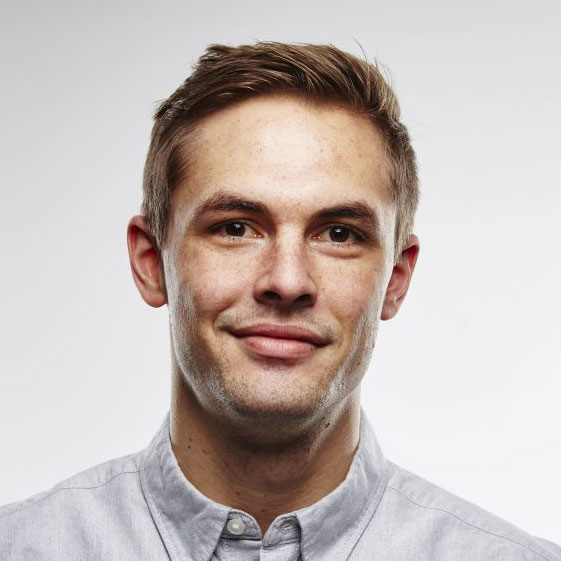 Alex Blake has been messing around with Apple tech ever since he caved to the pressure and bought an iPhone 3G "just to see what all the fuss was about." He's spent the subsequent 15 years prattling on about Apple and has somehow managed to do so professionally. Don't ask him how.