Best mechanical keyboards for Mac in 2023
Miss the clickety-clack of old keyboards? You're in the right place.
Quick links
1. Quick list
2. Best overall
3. Best custom
4. Best budget
5. Best portable
6. Best productivity
7. Best for gamers
8. Q&A
Some users don't mind a shallow keyboard - one that's got little chiclet keys that feel a little mushy. These users will happily tap away on Apple's magic keyboard, blissfully unaware that there are better typing experiences to be had out there. Typing experiences that are more tactile, more satisfying, and more comfortable. Ones that click, clack, thoc even. One of the best mechanical keyboards can make you more accurate, and help you type better with more feedback under the finger.
Mechanical keyboards use physical key switches that give that vital feedback when you type. They can also be endlessly customizable, even if you don't have an electronics degree or a soldering iron. You can build one from the ground up with parts that click together with ease, letting you choose the exact key switch you want, and what you want the whole thing made out of. Fancy some fancy-looking art on your keycaps? You can do that. Want your new keyboard to sound a certain way? You can do that too. Don't want to do any of that, and just want to pick up a slick keyboard without the need to build it? you can do that too, and we've gathered up some of the best.
Mechanical typing enthusiast
Mechanical typing enthusiast
Mechanical keyboard expert
Having now reviewed many mechanical keyboards for iMore, Tammy can tell you all about the best bits of each deck. A fan of tactile switches and aluminum top plates, Tammy tests keyboards rigorously before scoring them and ranking them. These are some of the best keyboards around, curated by an expert to help you find the keyboard for you.
Quick list
Best overall
Best overall
The NuPhy Halo 75 is one of the best keyboards we've ever tested, with some seriously impressive features. It's dense, heavy, and gives an incredible typing feel, no matter the key switches you choose – and the new, silicon-filled space bar is a masterwork in keyboard sound design.
Best custom
Best custom
The Keychron Q1 Pro improves almost everything from the previous version, with a better typing experience and sonic performance all around. It's heavy, attractive, and super easy to mod. You won't find much better at a price as good as this one. Just don't expect stellar battery life if you use RGB.
Best budget
Best budget
The first GMMK from Glorious was good, but this is even better. The key switches, from glorious itself, are smooth and perfectly lubed, and the RGB lighting is stunning. The GMMK 2 took everything Glorious learned from the GMMK Pro and put it in a very solid prebuilt.
Best portable
Best portable
The NuPhy Air 75 is a low-profile board, so it's super portable. It retains that all-important typing feel, however, with some very impressive low-profile switches. The case, available separately, is also great, and makes it even more portable, letting you toss it in a bag without worry.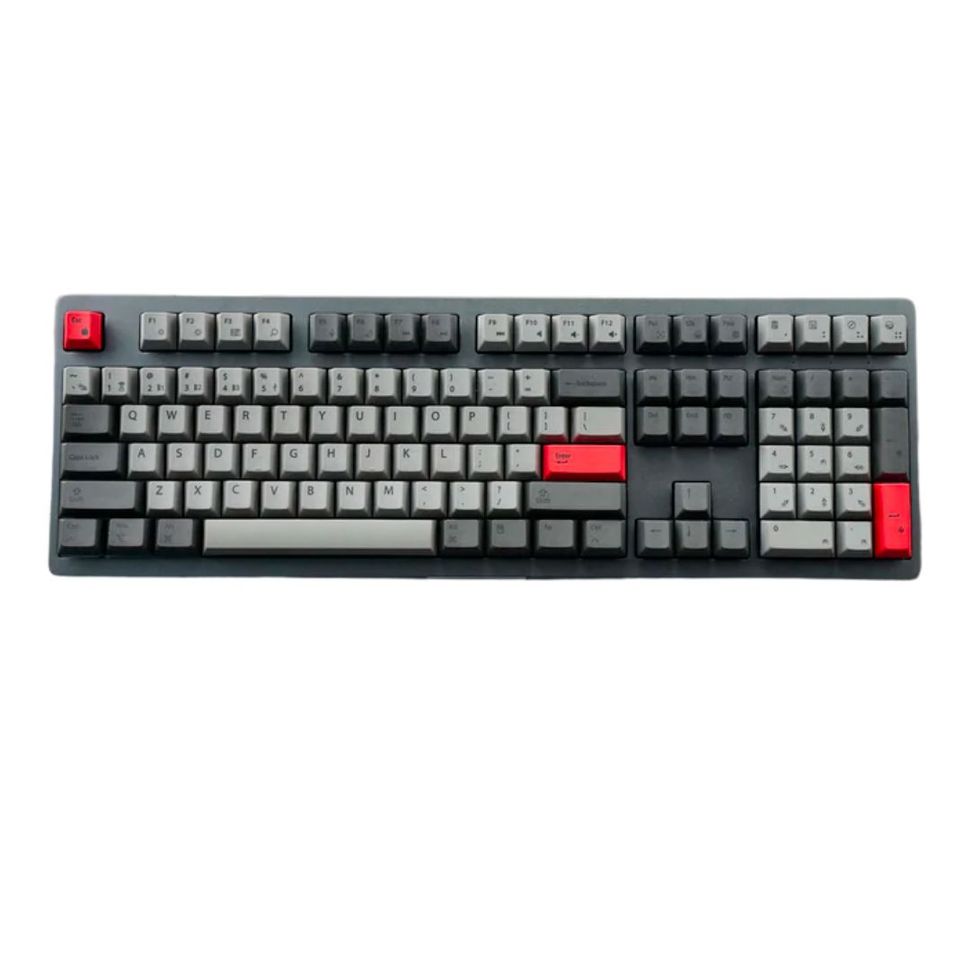 Best productivity
5. Wombat Pine Professional
Best productivity
The Wombat Pine Pro is an absolute tank of a mechanical keyboard. The key switches come in red or brown varieties and the colors available look great too. It sounds great, and it's super satisfying to type on, with little to no deck flex. It's a truly impressive keyboard and one that will last for a long time.
Best for gamers
Best for gamers
The GMMK Pro is a custom mechanical keyboard, and a very nice one at that. The board itself is a lovely aluminum, and it comes in some very cool colors. Of course, it's completely customizable, and even if you choose the bits you want in it on the Glorious website, you still build it for yourself.
Best overall
Best overall
Specifications
Switches:
Linear: Baby Raccoon, G Pro Red, Night Breeze. Tactile: Rose Glacier, Baby Kangaroo, G Pro Brown
Connectivity:
Bluetooth, 2.4Ghz, USB-C
Dimensions:
319.5 mm x 134 mm x 38 mm
Reasons to buy
+
Feels great to type on
+
Sounds great
+
Really well priced
The NuPhy Halo 75 is a pre-built keyboard, so you won't have to worry about tuning it to get it 'just right' — and just right it is straight out of the box as well. This is our pick for the best overall mechanical keyboard because it hits all the right points, with very few negatives; it looks cool, the RGB implementation is good, typing feel is excellent, and it sounds great.
It's not too expensive either at $130, which in the mechanical keyboard world makes it almost a bargain. It's not going to be the best for customizers, as the board is clipped shut with plastic clips, but you can change out the keys and the switches as well. Wireless connectivity through a small wireless dongle and Bluetooth allows you to go totally wire free as well, and the battery lasts a good long time even with the RGB lights on. An excellent keyboard, and our pick for best overall.
Best custom
2. Keychron Q1 Pro
Best custom
Specifications
Switches:
Linear: Keychron K Pro Red, Keychron K Pro Banana. Tactile: Keychron K Pro Brown
Connectivity:
Bluetooth, USB-C
Dimensions:
327.5 mm x 145 mm x 35.8 mm
Reasons to buy
+
Beautifully made with a premium typing experience straight out of the box
+
Easily customizable
+
Great battery life with RGB switched off
Reasons to avoid
-
Keycap height is not for everyone
-
Battery life with RGB still sucks
-
No 2.4GHz dongle
Keychron has long made some of the best mechanical keyboards in the business, and the Q1 Pro is the culmination of everything the company has learned over its long journey. Taking everything that made previous models brilliant while adding some nice pre-built features, the Q1 Pro is the ultimate tinkerer's keyboard with plenty on board for the less adventurous as well.
The keycap height out of the box is a little tall, but that just highlights the brilliance of the board — it's super easy to open it up and change out the switches, the dampening material inside, and the keycaps. Even when used straight out of the box, however, it's a great board that has something for everyone. Need more keys than the 75% provided here? Look at the rest of Keychron's output and find more of its Pro models that have the same features but more key layout options.
Best budget
Best budget
Specifications
Switches:
Linear: Glorious Lynx. Tactile: Glorious Pandas. Clicky: Glorious Raptors
Dimensions:
375 mm x 125 mm x 37.5 mm
Reasons to buy
+
Comfy and durable keycaps
+
Silky smooth typing experience
+
Incredible RGB
Reasons to avoid
-
No mac support for the Glorious core software
-
Only available prebuilt with linear switches
The Glorious GMMK 2 is the sequel to an excellent, well priced gaming keyboard, and is one of the best priced boards on the list. It costs $119, which while no small sum is still a great deal for a top-quality mechanical keyboard. We like the GMMK 2 not just because it's a great budget option, but also because it's a solid mechanical keyboard if you just want to pick something that you're not going to have to build up and muck about with.
The RGB performs well, the switches are smooth, and the deck is very sturdy. It comes in 65 and 95% layouts, so you can choose which one you prefer. It also works with all of Glorious' keycap sets, so you can personalize it as well. You do have to plug it in, but that just makes sure that input lag is low.
Best portable
4. NuPhy Air 75
Best portable
Specifications
Switches:
Linear: Red 2.0. Tactile: Brown 2.0. Clicky: Blue 2.0
Connectivity:
Bluetooth, 2.4Ghz, USB-C
Profile:
Custom (low profile)
Dimensions:
315.7 mm x 132.6 mm x 16.0 mm
Reasons to buy
+
Works perfectly with Mac
+
Super slim and portable
+
Great typing experience
Reasons to avoid
-
Battery life could be better
-
It's a little flexible
-
You might lose its feet
The NuPhy Air 75 is a super slimline keyboard that you casn take anywhere with you. it's light, comfy to type on, and has all the features of an excellent mechanical board in something as thin as your MacBook. Buy the seperate folding case that NuPhy make, and it'll be something you toss in your bag whenever you go out with your laptop
The feet aren't foldable and are, as such, extremely losable, but there's not much to complain about here. Battery life with RGB could better, but typing feel on portable deck will keep that from annoying you too much. Works seemlessly with mac, too.
Best productivity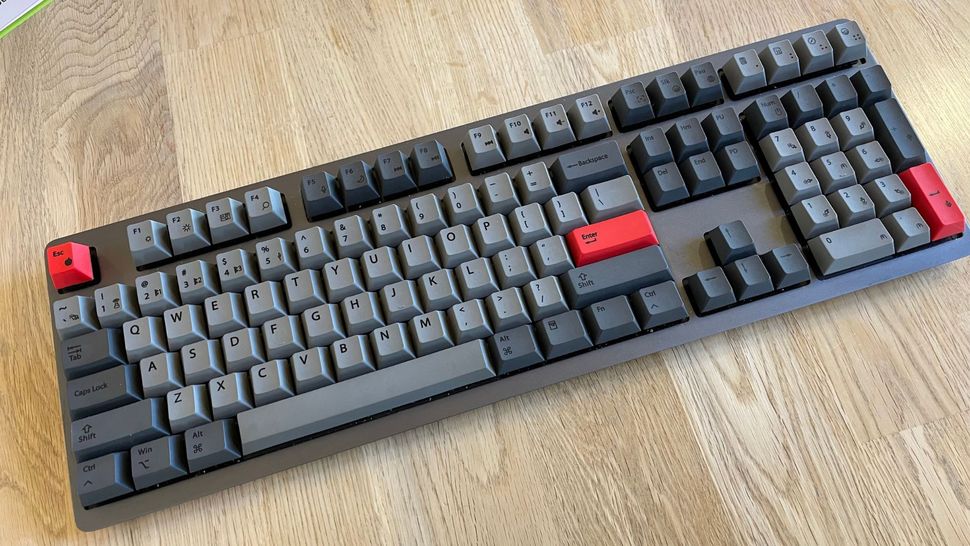 5. Wombat Pine Pro
Best productivity
Specifications
Switches:
Linear: Linear Red. Tactile: Tactile Brown
Connectivity:
Bluetooth, 2.4Ghz, USB-C
Dimensions:
440 mm x 144 mm x 39 mm
Reasons to buy
+
Extremely comfortable typing experience
+
Sounds amazing
+
Built like tank
Reasons to avoid
-
Could use a backlight
-
Quite expensive
-
Adjustable feet are a little plasticky
The Wombat Pine Pro is an excellent option if you want something for work. Straight out of the box it works perfectly with mac, and the fullsize layout makes it perfect if you're typing loads of numbers. Typing feel is very good, and the deck has no flex whatsover.
It doesn't have any backlighting mind you, and it is an expensive option, but if you're looking for the ultimate work keyboard that you should look no further than the Wombat Pine Pro.
Best for gamers
Best for gamers
Specifications
Switches:
Linear: Glorious Lynx. Tactile: Glorious Pandas. Clicky: Glorious Raptors
Dimensions:
332 mm x 134.8 mm x 32 mm
Reasons to buy
+
Incredible typing feel
+
Sounds amazing
+
Impeccable build quality
Reasons to avoid
-
No Mac support for the RGB app
-
Very expensive
-
Inconsistent stabilizers
For gamers looking for the best customizable mechanical keyboard, the GMMK is the way to go. Choose your color in the builder, add your favorite switches, choose what color keycaps you want, and you're away. It's expensive, that's for sure, but the experience of building and using it more than justifies the cost.
It might take a little work to get it perfect — taping up the back of the board, adding or removing some padding, and wearing in the space bar is always a good idea, but at it's best this is easily one of the best keyboards out there for gamers. Great RGB is just the cherry on the gaming cake.
Q&A
Which Mechanical keyboard should I buy?
You can always trust iMore. Our team of Apple experts have years of experience testing all kinds of tech and gadgets, so you can be sure our recommendations and criticisms are accurate and helpful. Find out more about how we test.
Our favorite from the list is the NuPhy Halo 75. It comes completely built without any need for modding, with a stunning typing feel and some gorgeous keycaps. It's well priced too, coming in at $129. One of the coolest things about the keyboard is what NuPhy calls the 'Ghost Bar' – a space bar that has a silicon buffer in it to give the space bar a deeper tone when hit. The whole keyboard sounds amazing, in fact, and the package is a great one. If the 75 percent layout isn't for you, then you can also get a 95% and 65% version, depending on what you like.
The Keychron Q1 Pro comes in a very, very close second, as you'll pay a little more for the keyboard. If you do, however, you'll get an imminently moddable board with some great features including Bluetooth and RGB. The taller keycaps may take some getting used to, but it's a stunning board for a great price that opens up the world of modding.
For those looking for something more like the Magic Keyboard, then the NuPhy Air 75 is an excellent choice. It's a compact board that is also available in 96% and 65% layouts to make sure there's an option that you'll like. Crucially, despite being low profile, it retains all the best bits of a mechanical deck.
Why use the best mechanical keyboards instead of the Magic keyboard?
The Apple Magic Keyboard doesn't cut it for everyone, although there are some good alternatives. But if you prefer real key feedback, the satisfying clickety clack, or just want the ability to fully customize your keyboard, you really ought to consider a mechanical keyboard. In fact, I would say mechanicals are the best keyboards for Mac, period. Honestly, once you discover the magic of mechanical keyboards, it's tough to go back to the flat, chiclet-style laptop keyboards like the Magic Keyboard — plus you just feel so much more productive.
Are mechanical keyboards good for Mac?
A mechanical keyboard is a great addition for your Mac — they're more comfortable to type on than traditional keyboards, and even if made for Windows they'll work well with MacOS. If you buy one made for Mac then you'll have no problems at all — so we'd recommend going that route.
If you need a little more guidance on this (expensive) hobby, don't miss out on our Mechanical Keyboards 101: Beginner's Guide for a deep dive into mechanical keyboards as a whole.
Master your iPhone in minutes
iMore offers spot-on advice and guidance from our team of experts, with decades of Apple device experience to lean on. Learn more with iMore!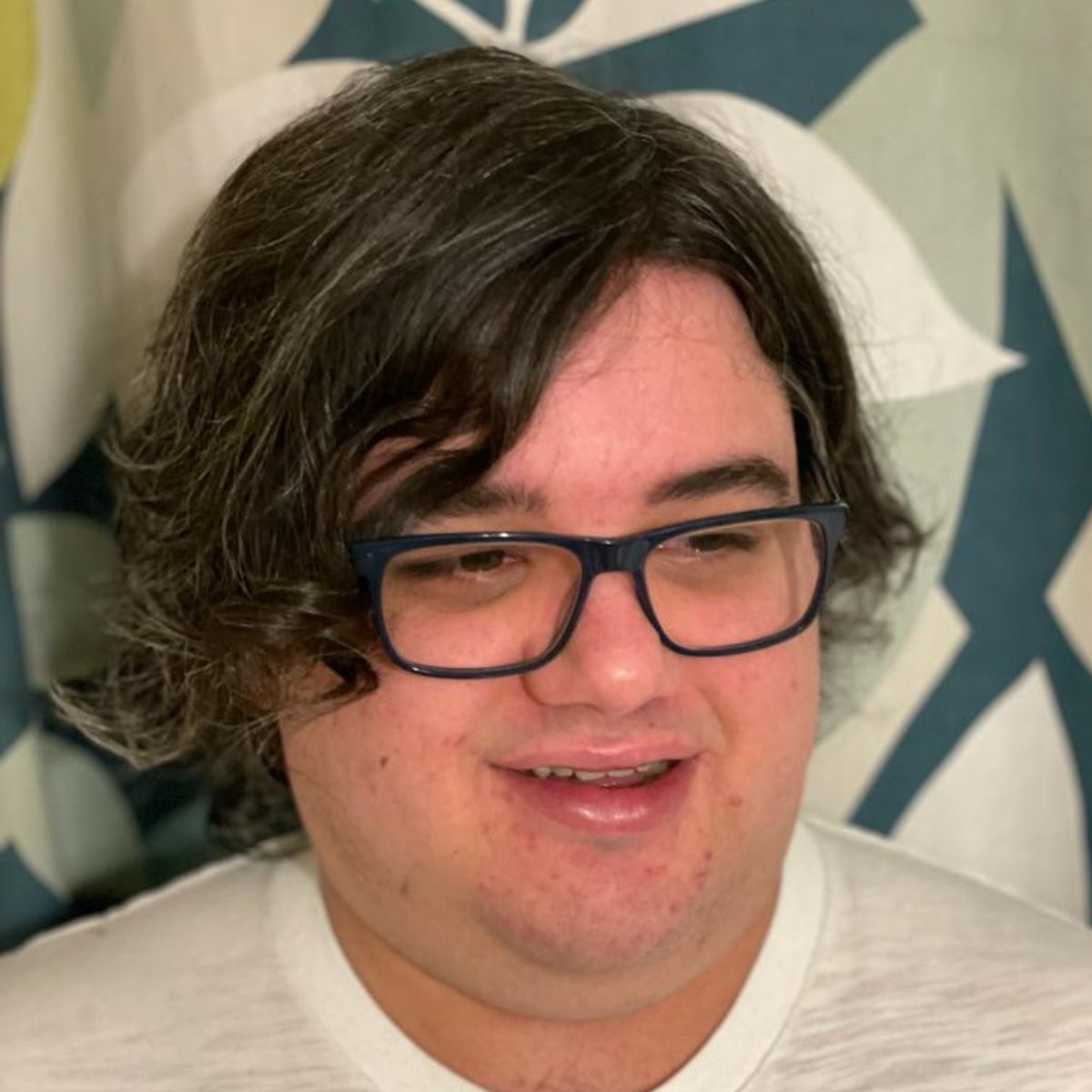 As iMore's Senior Staff writer, Tammy uses her background in audio and Masters in screenwriting to pen engaging product reviews and informative buying guides. The resident audiophile (or audio weirdo), she's got an eye for detail and a love of top-quality sound. Apple is her bread and butter, with attention on HomeKit and Apple iPhone and Mac hardware. You won't find her far away from a keyboard even outside of working at iMore – in her spare time, she spends her free time writing feature-length and TV screenplays. Also known to enjoy driving digital cars around virtual circuits, to varying degrees of success. Just don't ask her about AirPods Max - you probably won't like her answer.