Small and unergonomic, the Logitech Pebble Mouse 2 M350S isn't a very comfortable mouse to use for long. It's portable and quiet, but there are better options out there. Even its decent software can't save it.
Pros
+

Great price

+

Quiet clicks

+

Small and compact
Cons
-

Flat and uncomfortable

-

Lacks enough customisable buttons

-

Feels clunky and inaccurate
You can always trust iMore. Our team of Apple experts have years of experience testing all kinds of tech and gadgets, so you can be sure our recommendations and criticisms are accurate and helpful. Find out more about how we test.
Logitech has been making mice for ages and is usually a strong bet if you are tired of buying Apple's pointers. The company's latest – the Pebble Mouse 2 M350S – will likely be divisive, however, and I wasn't massively impressed by it. It's probably best avoided, sadly.
Logitech Pebble Mouse 2 M350S: Price and availability
The Logitech Pebble Mouse 2 M350S costs just $29.99/£24.99, making it very affordable. You can get it from Logitech's website or third-party stores.
Logitech Pebble Mouse 2 M350S: What I love
This is a slimline, compact mouse, and that makes it great for traveling. Since it's wireless (with Bluetooth and 2.4GHz options), you don't need to worry about cables tangling up in your bag either. Its clicks are very quiet, which I really liked, and it can connect to three different devices.
On the software side, Logitech's Logi Options+ app is well worth downloading. It's intuitive and well-designed and opens up a lot of extra options for the device. You can change what the middle mouse button does on a per-app basis, so you can have it paste in Microsoft Word or skip tracks in Spotify.
You can also tweak how fast the scroll wheel, well, scrolls, although this refers to software scrolling and doesn't change the wheel's physical spin speed.
Logi Options+ also has a library of what it dubs Smart Actions. These are like basic versions of Apple's Shortcuts and can be assigned to the middle mouse button. I wasn't particularly taken by the pre-made choices, but you can create your own if nothing grabs you. There is a decent selection of shortcuts, but nothing spectacular.
Logitech Pebble Mouse 2 M350S: What I don't love
Right from the off, you notice the main design decision Logitech made here: this is one flat mouse. Its highest point lies at the back and it slopes ever-so-slightly downwards to the front, but the angle is as gentle as they get. Compared to more traditionally shaped mice, this thing is nearly horizontal.
That's not hugely encouraging, as anyone who has suffered hand pain while using Apple's Magic Mouse 2 can attest. There's no hump or ridge to act as support for you to rest your palm on, so your hand is kept in a constant perched position.
It was fine for a short while, but it wasn't long before I started to feel an ache in my hand. My daily driver is an ergonomically shaped Razer Basilisk gaming mouse, and the difference in comfort and feel is immense.
In use, Logitech's mouse glides nicely enough over a mouse mat, but it's not the smoothest mouse I've ever used. For more accurate tasks like image editing, it felt heavy and inaccurate, perhaps due to the full-size AA battery it uses.
As well as that, the lack of extra buttons really hurts the M350S. You can use the middle button to set per-app controls while also assigning a Smart Action to it. But if you've got an app that has its own shortcut and has been assigned a Smart Action, the Smart Action gets overridden unless you're in an app that lacks a dedicated shortcut. It's confusing and means you're never quite sure what will happen when you press the middle button. Adding more buttons to reduce clashes would help avoid this.
The only extra button, in fact, is the device switcher, but it's located on the underside. That's not a major problem, but it means getting to it is a little fiddlier than I'd have liked.
Logitech Pebble Mouse 2 M350S: Competition
Given its flat, compact size, Logitech's main competition here is Apple's Magic Mouse 2. Apple's offering boasts excellent gesture support but lacks the customizable middle mouse button. At $79/£79, it's far more expensive than Logitech's mouse. Like the Pebble, it's also subpar ergonomically.
Logitech Pebble Mouse 2 M350S: Should you buy it?
You should buy this if…
You need a compact mouse for travelling
You want something that can switch between three different devices
You like near-silent clicks for quiet environments
You shouldn't buy this if…
You need more support from a mouse
You want more than one customisable button
You're looking for a lightweight, accurate pointer
Logitech Pebble Mouse 2 M350S: Verdict
Small and unergonomic, the Logitech Pebble Mouse 2 M350S isn't a very comfortable mouse to use for long. It's portable and quiet, but there are better options out there. Even its decent software can't save it. Alternatively, there's the Logitech MX Master 3S, which is our pick for best wireless mouse for Mac in 2023.
---
Bottom line: Too flat for comfort, the Logitech Pebble Mouse 2 M350S is cheap but not too cheerful.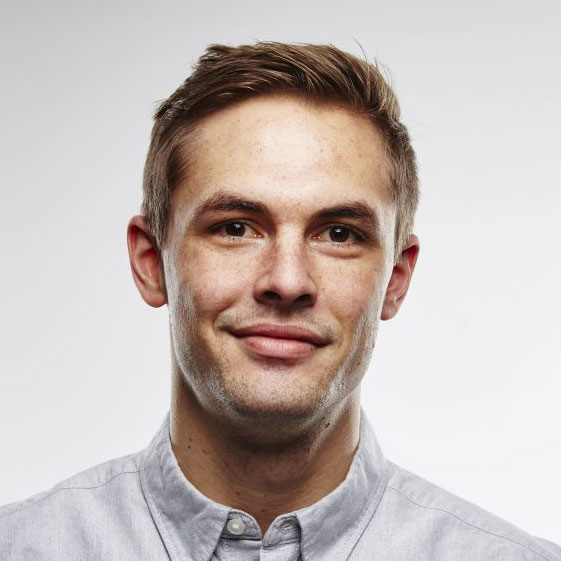 Alex Blake has been messing around with Apple tech ever since he caved to the pressure and bought an iPhone 3G "just to see what all the fuss was about." He's spent the subsequent 15 years prattling on about Apple and has somehow managed to do so professionally. Don't ask him how.