Whether you're buying the entry-level M2 Mac mini or pushing for the more powerful Mac mini with M2 Pro, Apple's pint-sized desktop machine offers great bang-for-buck, making it a genuine option not just for those on a tight budget, but anyone looking for a powerful and capable macOS machine.
Pros
+

Powerful M2 chip configuration options

+

Cheaper starting price

+

Pair with your own accessories
Cons
-

Not upgradeable

-

No front-facing ports

-

Set up with non-Apple wireless accessories is a pain
You can always trust iMore. Our team of Apple experts have years of experience testing all kinds of tech and gadgets, so you can be sure our recommendations and criticisms are accurate and helpful. Find out more about how we test.
The introduction of Apple silicon did more for the Mac mini lineup than any other corner of Apple's computing range. Sure, the efficiency of Apple silicon not only improved performance in Apple's MacBooks but brought big gains to their battery life, too. But for the Mac mini, it was a completely new lease on life — Apple's diminutive desktop machine had been left out in the dark in the Intel era, missing key upgrade cycles, becoming underpowered and overpriced.
The M1 Mac mini reset the balance, making the mini an attractive desktop option for those looking for an entry-level device with a little more flexibility than the screen-packing iMac offered.
Jump to 2023 and, after a slightly protracted wait, we've got the M2 Mac mini range, and it's truly coming into its own. Not only does the entry-level model get more powerful, but it's actually cheaper than its M1 counterpart. And for those who want a bit more oomph, the Mac mini can now be bumped up to include the prosumer M2 Pro chipset, bringing performance close to the mega M1 Max Mac Studio.
For the first time in years, there's an entry-level desktop Mac that's (relatively) affordable, and doesn't feel like a compromise in cost versus performance, one that easily takes its place among the best Mac computers Apple offers.
Mac mini (M2, M2 Pro, 2023): Price and availability
Despite the fact that Apple's new M2 Mac Mini comes with a major M2 power boost, the new entry-level device is actually cheaper at its starting price than the old M1 model, making it an absolute bargain in terms of its power-to-price ratio.
The new M2 Mac starts at $599 / £649 for the base-model M2 chip — that's a gratefully received $100 discount over the starting price of the M1 Mac Mini, a rare step down in price for advancing Apple hardware. For that price, you get the 8-core M2 with 10 GPU cores, 8GB of RAM, and 256GB of storage. There's also a preset $799 / £849 M2 option which comes with 512GB of storage.
There are plenty of upgrade options for the M2 Mac mini that will add some costs, of course, depending on what you choose.
You can upgrade to 16GB or 24GB of unified memory for $200 / $400, respectively, as well as upgrading to 512GB, 1TB, or 2TB of storage ($200, $400 and $800 respectively).
Another option you might want to consider is the 10 Gigabit Ethernet port, which adds an additional $100.
New to the Mac mini this year is the M2 Pro model option, which gets you a far heftier processor and more GPU cores at a higher price point. That's the unit I'm reviewing here, and it starts at $1,299 / £1,399. For that price you get the 10-core M2 Pro CPU with 16 GPU cores and 16GB of unified memory, as well as 512GB of SSD storage as standard. The Pro model also comes with two more Thunderbolt 4 ports for a total of four, worth considering if connectivity is high on your priority list. Its HDMI port is at the 2.1 standard too, while the M2 Mini only gets a HDMI 2.0 port.
When it comes to the M2 Pro upgrade list, the options are largely the same with a couple of key differences. $300 gets you the spicier 12-core CPU M2 Pro with 19 GPU cores — this is the machine I've been using. Unified memory can be upgraded to 32GB ($400). There are also larger storage options of 4TB and 8TB costing $1,200 and $2,400 respectively.
In the box, you get a Mac mini and a power cord, so remember you'll need all the requisite peripherals including a display to get started. Factor that into the cost if you're on a budget.
If you're wondering where to order the new Mac mini with M2 and M2 Pro, you've got a few options. Of course, there's Apple, either online or in-store. There's also Best Buy, B&H Photo, Amazon, and other retailers.
While there are plenty of great upgrade options, given its lower price point of $599 ($499 with education discount), the base-model Mac mini is a great pick. If you need more storage, you can always go with an external hard drive or a similar option. But remember; if you plan on living with your purchase for several years, think as much about your future needs as well as what you're planning on using it for today. These are closed designs, with no opportunity for future internal upgrades post-purchase. I'd encourage, for instance, stumping up for 16GB of RAM, which should really be the bare minimum today, especially considering the memory swap RAM-to-SSD features employed these days when RAM is topping out.
The M2 Mac mini is a fairly-priced, superb option at the entry level then, and the M2 Pro Mac mini particularly enticing for those looking at the Pro-chip MacBook Pro range, but without the need for portability and ready to make a saving as a result. It gets trickier at the top end of the M2 Pro Mac mini configurations, where the cost-to-performance ratio of the top-end M2 Pro Mac Mini and entry level Mac Studio, with its higher RAM and GPU core count, starts to come into play. If GPU-intensive tasks are the order of your day-to-day, I'd still say look to the Studio, rather than souping up the M2 Pro Mac mini.
Mac mini (M2, M2 Pro, 2023): Hardware and design
At a quick glance, not much has changed externally with the M2-generation of Mac mini hardware. It's still a compact, low-profile aluminum enclosure, measuring 3.58cm x 19.70cm x 19.70cm (HxWxD), box-like but with rounded corners, and a prominent black Apple logo on the top. It's a lovely looking thing, and its small size will make it easy to accommodate on almost any desk.
Port selection is found on the rear, as is the power button. Here you'll find Thunderbolt 4 ports (2x in the entry level model, 4x in the M2 Pro version), two USB-A 3.1 ports, a HDMI port, a 3.5mm headphone jack and that upgradeable Ethernet port. It's a solid I/O array, particularly on the M2 Pro model, though I'd still have liked some front-facing ports for easy access. It's a small and light enough machine (1.18kg for M2, 1.28kg for M2 Pro) to lift around and pop dongles and accessories into the back, but the convenience of, for instance, the Mac Studio's front-facing ports, is missed.
There's also the power port, and a ventilation opening for keeping things cool when running under load. The Mac mini, for all but the most intensive benchmarking tasks I put it through, ran near-silently, thanks to the thermal efficiency of Apple's silicon. And when its fans did whir up, they never did so at a volume that was disturbing.
Wireless connectivity is handled by Bluetooth 5.3, and super speedy Wi-Fi 6E. Paired with those Ethernet options, you'll get blazing-fast web speeds here.
One of the advantages of the Mac mini line is the ability to pair it with whichever monitor you choose, and the M2 range gives you more options than the previous generation. The entry level model offers support for two displays simultaneously (one display at up to 6K resolution / 60Hz over Thunderbolt and one display at up to 5K resolution / 60Hz over Thunderbolt or 4K resolution at 60Hz over HDMI). The M2 Pro pushes that up to three displays — two screens up to 6K resolution at 60Hz over Thunderbolt and one display with up to 4K resolution at 60Hz over HDMI. The M2 Pro offers a few other refresh rates in between too, supporting 4K resolution at 240Hz, or even an 8K monitor at 60Hz — a first for Mac.
Though you're likely to pair the Mac mini with a pair of speakers, there is a small, very tinny speaker in the computer itself. It doesn't sound good, but it's handy for those occasions when your external speakers are out of action.
Remember that the Mac mini only comes with a power cord in the box, so you're going to have to supply your own keyboard and mouse here. If you're not going to be picking up Apple's Magic Keyboard and Magic Mouse, it can be a frustrating set-up process for other wireless accessories — the Mac mini won't let you connect any other Bluetooth devices until after the initial set-up is complete, meaning you're going to have to dig out wired accessories (or the wires for your wireless gear) before you'll be able to get up and running. A couple of recent Logitech wireless keyboards I have lying around don't even support a wired connectivity mode, so make sure you're all set with compatible gear before you get home with your new Mac mini — it won't be much good without it.
Mac mini (M2, M2 Pro, 2023): Software and performance
With the advances the M2 chip generation has made, particularly on the M2 Pro side, the M2 Mac mini lineup feels a world apart from its M1 predecessors, and will be a transformative difference for anyone upgrading from an Intel-based Mac mini.
For review, I was provided with an M2 Pro Mac Mini, with the 12-core CPU and 19-core GPU upgrade option, 16GB of RAM and a 1TB SSD, a configuration that'll run you $1.799 / £1,899 — so very much the high-end of Mac mini's potential performance. Keep that in mind when reading our performance notes below.
For insight into what to expect from the M2 chip performance of the base-level Mac mini, I'll point you to our 13-inch MacBook Pro 2022 review, which offers similar sustained performance thanks to its active cooling fans.
But Apple itself claims the M2 Mac Mini represents significant gains over its outgoing Core i7 Mac mini devices, with 5.5x better performance in Safari and 1.8x improvements in productivity tasks like Excel. While the same stats show only marginal gains over the M1, it's a more pronounced difference when it comes to GPU oriented performance — you can expect about a 20% performance jump over M1 for image scaling in Pixelmator Pro, and more than twice the ProRes transcode performance in Final Cut Pro.
And Apple's own performance metrics for M2 Pro vs M2 are more pronounced still — by Apple's estimations you can expect a third faster project build performance in Xcode, about a 25% jump in filter application in Photoshop, close to twice the timeline render performance in Final Cut Pro, and about double the gaming performance, too.
With the caveat of our review configuration out of the way, it's easy to be impressed with the benchmarks I saw on the M2 Pro Mac mini I've been using.
Swipe to scroll horizontally
| Device | CPU | Single Core | Multicore |
| --- | --- | --- | --- |
| Mac mini (early 2023) | M2 Pro (12-core CPU / 19-core GPU) | 1952 | 15006 |
| MacBook Air (mid 2022) | M2 (8-core CPU / 10-core GPU) | 1917 | 8950 |
| MacBook Pro 13-inch (2022) | M2 | 1,920 | 8,869 |
| MacBook Pro 13-inch (late 2020) | M1 | 1,705 | 7,382 |
| MacBook Air (late 2020) | M1 | 1,702 | 7,400 |
| Dell XPS 17 9700 | i7-10875H | 1,282 | 8,119 |
| Dell XPS 15 9500 | i7-10875H | 1,318 | 7,621 |
| Razer Blade Pro 17 | i7-10750H | 1,314 | 6,164 |
| ASUS ROG Zephyrus G14 | Ryzen 4900HS | 1,221 | 7,982 |
| Surface Book 3 | i71065G7 | 1,298 | 4,511 |
| Dell XPS 13 9300 | i7-1065G7 | 1,284 | 4,848 |
Looking first at Geekbench benchmarking runs, our top-end M2 Pro Mac mini hit single core performance scores of 1952 — not a giant leap over the M2 MacBook Pro's 1920 score. But in multicore tests the results saw a significant jump up to 15006, compared to the MacBook Pro's 8869. When it comes to multi-core performance then, the M2 Pro Mac mini is blisteringly fast, just short of doubling the performance.
It's close to double the performance again when looking at the GFXBench Metal test for 3D graphics performance. Looking at our baseline test of the 1440p Aztec Ruins / High tier offscreen benchmark, the Mac Mini with M2 Pro put its 19-core GPU to work to push a superb 211.225 fps average, and an impressive 92.5 fps average when pushing that benchmark to its 4K resolution setting. That's a big leap compared to the M2 MacBook Pros 110 fps / 48fps scores.
For all but the most demanding of 3D rendering jobs, the M2 Pro Mac mini will not disappoint then, and will make mincemeat of everyday productivity tasks and content creation. I could imagine this being a great centerpiece of a home audio recording studio, or design workstation — certainly 'prosumer' video editing, audio production and image editing tasks won't make the M2 Pro Mac mini break a sweat. With Apple's silicon now well established, I didn't run into any applications that wouldn't run well on the Mac mini either, whether with a native application or (increasingly rarely) using the Rosetta compatibility layer.
How does it stand up on the gaming front? If you're looking to hit any of the best Apple Arcade games, you'll have no problem. Even the more demanding titles like NBA 2K23, Gear.Club Stradale and Horizon Chase 2 ran flawlessly.
When it comes to games native to a console or PC performance was solid, but not transformative. The Tomb Raider reboot is a bit long in the tooth, but has a good pedigree for benchmarking Mac gaming capabilities, so I went back to that with the M2 Pro Mac mini.
At 4K resolution at the Ultimate settings preset, the Mac managed just a lowly 13.4fps per second — but this seemed primarily to be a caused by a conflict with the TressFX hair rendering feature. Switching that off (the equivalent of the Ultra setting) saw a far more respectable 45fps reached. That's very playable, but a comparably-priced gaming PC would make mincemeat of the 10 year old game's benchmark tool. Dropping the resolution to 1440p returned a 98fps average.
I had fun playing the Mac version of Borderlands 3 too — though its benchmarking tool didn't appear to work correctly (I could see the image was far smoother than its lowly frame count suggested), you'd be able to confidently play it at high settings at resolutions as high as 4K, which is a good sign.
It's just a shame we don't see more native Mac gaming ports put together — there's still few taking advantage of Apple's Metal API which would be where we'd expect to see the biggest gains. It's one of the few areas where it's still difficult to wholeheartedly recommend Mac — gamers remain better served by Windows PCs.
It's worth remembering that, like the M2 MacBook Air and M2 13-inch MacBook Pro before it, that entry level 256GB SSD, according to reports, again suffers from slower SSD speeds than their last-gen counterparts, using a single 256GB NAND flash chip where previous generations used two 128GB chips for parallel speed benefits. It's unlikely to bother most users — the SSD speeds won't come into the equation for day-to-day tasks. But for those with more demanding workloads transferring large files regularly, it's another reason to consider stumping the cash for the larger storage capacities. By contrast, our 1TB model worked in line with expectations. Using the Blackmagic Disk Speed Test benchmarking tool, I saw read and write speeds north of 4700MB/s, if not higher.
Mac mini (M2, M2 Pro, 2023): Competition
With two notably different configurations, you've got two notably different Apple options to consider when looking at the Mac mini.
If you're looking at the entry-level M2 Mac mini, you could also consider the gorgeous 2022 M2 MacBook Air. It's a fantastic re-imagining of Apple's slimline laptop, with improved port selection, internals, function keys and webcam. It's a delight, but it's expensive, doesn't have quite the same port selection as the M2 Mac mini, and is quick to throttle its chip's speeds and power due to the limitations of its passive cooling set up.
If you're thinking about the more expensive M2 Mac mini with an M2 Pro chip, and are looking to push its configuration into the high end, you may want to look at the Mac Studio with M1 Max chip. It comes with 32GB of unified memory by default, has higher memory bandwidth, and is better at GPU intensive tasks thanks to its higher GPU core — even if it is technically 'last-gen' silicon. But that's only if compared to Mac mini builds hovering around the $2,000 mark where the Mac Studio becomes a viable (even preferable) alternative, and those looking to max out the M2 Pro Mac Mini spec to that extent are likely to be few and far between.
But what if you're looking for a similar form factor, but are happy to make the jump to a Windows machine instead? The Intel NUC 11 Extreme can be found in configurations that match (or best) the M2 Pro Mac Mini at a similar price point, in a chassis that's more like a mini desktop tower. It's not a like-for-like device, but performance can be configured similarly depending on your budget, and there's better scope for gaming and upgradability there, too.
Mac mini (M2, M2 Pro, 2023): Should you buy it?
Buy the Mac mini (M2, M2 Pro, 2023) if…
You want power, on a budget.
Whether you go for the base-level M2 option or push for the M2 Pro, the price-to-performance ratio of the 2023 Mac mini is excellent.
You have accessories that you're happy with.
The Mac mini can be paired with whatever monitor, mouse or keyboard you choose, so you're not forced to pay extra for devices you don't need or want.
You work solely at a desk.
Lots of the savings to be made with the Mac mini are due to its deskbound nature — perfect if you don't need to take your computing tasks on the go with you.
Don't buy the Mac mini (M2, M2 Pro, 2023) if…
You need portability.
Though it's small enough to move around easily, the Mac mini isn't strictly portable like a MacBook. Consider that if you want to get work done away from a desk space.
You want future upgrade options.
With components soldered to the board, and no in-store post-purchase upgrade options available from Apple, what you buy on day one with a Mac mini is what you're left with for the rest of its life.
You want all you need in one box.
For better or worse, this is a BYODKM device, as Steve Jobs used to put it — bring your own display, keyboard, and mouse, which needs to be factored into the overall price if you don't currently have them. And you may run into headaches if you don't opt for Apple's (pricey) first-party options during the initial set-up. For those people, a MacBook or iMac may still be a better option.
Mac mini (M2, M2 Pro, 2023): Verdict
The 2023 Mac mini range is a real win for Apple. The different pricing and configuration options plug the gaps in Apple's computing range effectively, putting access to macOS in a suitably-powered new machine at an accessible price point, while also offering sensible upselling options to those with more to spend in need or more 'oomph'.
With a bit of a RAM boost, the M2 Mac mini is easy to recommend, but it's the M2 Pro Mac mini that, unsurprisingly, is the most exciting introduction here. So long as you don't need to take your computing sessions on the go, the M2 Pro Mac mini puts serious power at your disposal, in a beautiful form factor at a price that feels fair. It's a stretch to say that anything a premium manufacturer like Apple makes is 'a bargain', but in the case of the M2 Mac Mini and the M2 Pro option, calling it a bargain might just about be justified.
---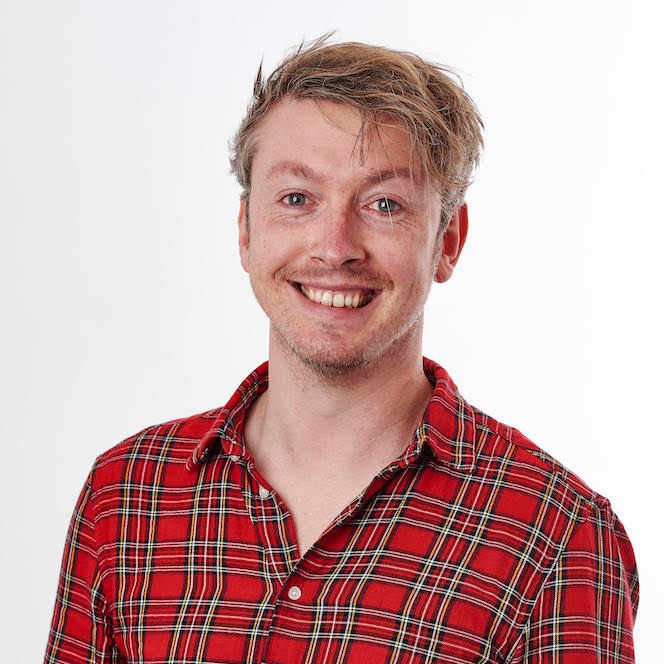 Gerald Lynch is the Editor-in-Chief of iMore, keeping careful watch over the site's editorial output and commercial campaigns, ensuring iMore delivers the in-depth, accurate and timely Apple content its readership deservedly expects. You'll never see him without his iPad Pro, and he loves gaming sessions with his buddies via Apple Arcade on his iPhone 14 Pro, but don't expect him to play with you at home unless your Apple TV is hooked up to a 4K HDR screen and a 7.1 surround system.
Living in London in the UK, Gerald was previously Editor of Gizmodo UK, and Executive Editor of TechRadar, and has covered international trade shows including Apple's WWDC, MWC, CES and IFA. If it has an acronym and an app, he's probably been there, on the front lines reporting on the latest tech innovations. Gerald is also a contributing tech pundit for BBC Radio and has written for various other publications, including T3 magazine, GamesRadar, Space.com, Real Homes, MacFormat, music bible DIY, Tech Digest, TopTenReviews, Mirror.co.uk, Brandish, Kotaku, Shiny Shiny and Lifehacker. Gerald is also the author of 'Get Technology: Upgrade Your Future', published by Aurum Press, and also holds a Guinness world record on Tetris. For real.