macOS Catalina removes iTunes... and XML file support for DJ apps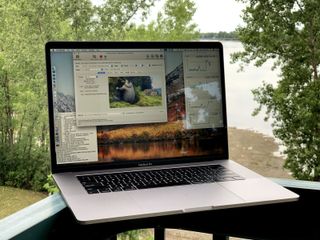 (Image credit: iMore)
What you need to know
macOS Catalina has created a big problem for DJs.
Along with marking the death of iTunes, it also marks the end of XML file support, which is popular among DJs.
Apple recommends people who use XML files not to upgrade to macOS until developers roll out upgrades
Apple today is rolling out macOS Catalina that along with adding many impressive new features, is also serving as the death of iTunes. However, this is having an inadvertent affect on the lives of DJs.
According to The Verge:
That has led to a big issue for DJs as popular apps like Serato and Traktor that relied on XML files won't be able to access the music. As The Verge notes, there is no fix and if you've used iTunes playlists to sort music for just about any software, Catalina will likely erase all that.
If you are a DJ who used XML files for playlists, do not upgrade to macOS Catalina for the time being. At least not until developers roll out updates for their apps.
A DJ who uses XML playlists, what? I never even knew XML playlists were a thing, but surely you can just convert it to another format? XML isn't even a binary format, you can just open it up and read it
Thank you for signing up to iMore. You will receive a verification email shortly.
There was a problem. Please refresh the page and try again.