Microsoft may have offered to buy part of Nokia's HERE maps division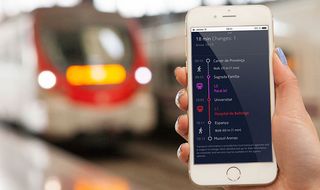 HERE Maps, the mapping division of the Finland-based Nokia, might have a number of new buyout offers. That includes one from Microsoft to purchase a minority stake in HERE. Bloomberg reports, via its unnamed sources, that Uber Technologies, which was previously rumored to have offered $3 billion to buy the HERE Maps division, is now teaming up with Baidu and Apax Partners in a joint offer. It adds:
Yet another group, this time composed of German car makers Audi AG, BMW AG and Daimler AG, is also interested in purchasing HERE maps. Other companies that Nokia has been rumored to have approached include Apple, Facebook and Alibaba. Bloomberg says that the final bids for the division are due in two weeks.
Source: Bloomberg
I have been writing professionally about technology and gaming news for 14 years.
Let's hope Apple learns this & outbids MS. Sent from the iMore App

It would be great as I would be able to stop using Google Maps. As I'm in the UK Apple Maps is miles behind Google Maps still. Sent from the iMore App

Check the App Store for HERE. That's Nokia's. it also supports offline maps.

I've never had a problem with Apple Maps in the UK. Here maps is good for offline navigation though, although downloading the maps takes up quite a lot of the phones storage. Posted via the iMore App for Android
Thank you for signing up to iMore. You will receive a verification email shortly.
There was a problem. Please refresh the page and try again.