Add Monument Valley, The Room Two, and Threes to your game collection at discounted prices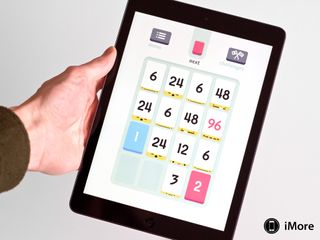 No one can resist a solid deal and we've got three iOS games today that are well-worth downloading. Monument Valley is joined by The Room Two and Threes, all currently available for low prices on the App Store. Head past the break for more details and the all-important download links.
Monument Valley
Monument Valley is a gorgeous experience, which deserves to be installed on your iPhone or iPad even at full price. Tasking players with manipulating seemingly impossible architecture, guiding a silent princess through a stunningly beautiful world, it's a title everyone should play through. It's possible to uncover hidden paths, unfold optical illusions and outsmart the enigmatic Crow People.
The Room Two
The Room Two is a superb puzzle game that really makes the player consider moves and calculate the best way to go about solving each obstacle. It's also wrapped up in a mystery setting, following nothing more than a trail of cryptic letters from an enigmatic scientist known only as "AS". Hop into a compelling world of mystery and exploration to see what all the fuss is about.
Please note that the game is compatible with the iPhone 4S or above, iPod touch 5th generation or above.
Threes!
Threes is one of those titles that sports simple, yet highly addictive gameplay. By sliding a board of numbered cards in four directions, players aim to get adjacent and identically-numbered cards to stack on top of one another. Every turn introduces a new tile on the board, which means you've got to keep stacking to make room. When the board fills up, you're given a score based on the value of the cards left, which in turn gets posted on the Game Center leaderboards.
ell-designed matching puzzler, has seen its price go down to $0.99, which is a pretty good deal, if you ask us. In Threes!, players have to match the number tiles in pairs and combine them in order to get the highest number possible.
via: PhoneArena
Get the best of iMore in in your inbox, every day!
WOW, Thanks for the notice guys!

you can grab threes for free at starbucks

Saw it there as well! Good call!!

Really? is it in-store or through the ios app? asking 'cause i'm not in the country atm. (it's be great if you could pass me a code :P)

Just bought Monument Valley and The Room 2, worth the price! Sent from the iMore App
Thank you for signing up to iMore. You will receive a verification email shortly.
There was a problem. Please refresh the page and try again.