Bottom line: Limitless 4.0 brings MagSafe to the unbreakable Mous case. Now your Limitless iPhone cases can be used with all of your favorite MagSafe accessories!
Pros
+

Fully compatible with MagSafe accessories

+

Impact-resistant up to 45 feet

+

Fine leather material looks classy

+

Slimmer than previous models
Cons
-

Hoping for more colorful options and accessories

-

Can be difficult to install and remove
You can always trust iMore. Our team of Apple experts have years of experience testing all kinds of tech and gadgets, so you can be sure our recommendations and criticisms are accurate and helpful. Find out more about how we test.
I admit I have a thing for leather cases. Something about the way leather looks and feels speaks of classy sophistication. However, most leather cases don't offer a very high level of protection, so I usually don't buy them. This is because I am a terrible klutz. So imagine my delight when I found out that Mous has a new leather case in their famously protective Limitless line and that this one also has full MagSafe compatibility for my iPhone 12 Pro Max!
The Mous Limitless series of iPhone cases offers incredible protection for drops of up to 45 feet or more! That's impressive for any iPhone case, but it's unheard of for a leather case. Now, with the 4.0 edition of Limitless, Mous is taking full advantage of the iPhone 12's MagSafe capabilities. I'm really getting into the MagSafe features now that there are more MagSafe accessories coming out to take advantage of the new technology. I'll lay out some of those details, but first, we can take a look at the basic pros and cons of the Mous Limitless 4.0 leather case:
Mous Limitless 4.0 Case: Price and availability
Since this is a brand-spanking-new product, it's not available at a lot of retailers yet. Right now, you can buy it at the Mous website and Amazon. The current price is $65, although it might go on promotion from time to time. Check out our deals section to stay updated on current sales. The leather Mous MagSafe-Compatible Card Wallet that goes with it is $50 on the Mous website, as well.
Mous Limitless 4.0 Case: Fine leather and sky drops
I know I already mentioned the sublime leather backing on this case, but it bears mentioning again. It is full-grain leather with a quality look and feel. It looks pretty sharp too. When paired with the leather Magnetic Card Wallet, the two act like a single leather unit, like a fine wallet case. And since the Limitless 4.0 line is thinner than the three Limitless lines that came before, it's a sleek, slimmer profile that pairs beautifully with my big iPhone 12 Pro Max without adding as much bulk as most military-grade protective cases.
Speaking of protection, the Limitless 4.0 series offers a full 45 feet of drop protection. Show me another leather case that can claim that! This is made possible by the TPU base layer that is built with Mous's proprietary AiroShock™ technology. We're talking about a technology that you can drop out of the sky with barely a dent. Long story short, I know my iPhone 12 Pro Max will be perfectly safe in this case, even if I drop it off of a building or something. Knowing me, it's always a possibility.
Finally, let's talk MagSafe. Since I bought my new 12-series iPhone, I'll admit I haven't used the new MagSafe features much outside of the MagSafe charger. The MagSafe-Compatible Card Wallet from Mous was my first opportunity to use a non-charging MagSafe accessory. I gotta say, it's pretty neat. The wallet snaps right into place and holds on tight. It hasn't fallen off once, despite a few drops and falls. It's not difficult to take off when I don't need it, though. I also like the idea that I can use the card wallet with a naked iPhone 12, even though I'm scared to take my iPhone anywhere without a protective cover. Regardless, a card wallet on a naked iPhone is a nice idea, even if I don't use it that way. Besides the wallet, the Limitless 4.0 case also works perfectly with the MagSafe charger and the Mous Charger Stand that I use it with.
Mous Limitless 4.0 Case: Can I get that in blue?
When it comes to usability and functionality, the only thing I noticed with the Limitless 4.0 case was that it seemed slightly more difficult to install and remove. My other Limitless cases snapped right on and off the iPhone. This one required a bit of a push and pull dance. This may be because the Limitless 4.0 series is slimmer than previous versions, so it's a bit of a tighter fit. If you don't change cases often, it's not a big deal, but it's something to consider.
I'd also love to see the MagSafe-compatible leather case and card wallet in a few more colors. That is one thing I adored about Apple's line of MagSafe products; they have some adorable color combos. Bright colors might not be Mous's cup of tea, but I sure would enjoy a Pacific Blue card wallet to contrast against the black leather case; just sayin'.
Mous Limitless 4.0 Case: Competition
We have a pretty obvious competitor here. Apple's Leather Case with MagSafe is the only real contender. Their silky smooth leather cases have some beautiful color options, but they don't have that high-end full-grain leather look that I enjoy about the Limitless 4.0 leather case. What I like about Apple's line are the fun color combos you can achieve by mixing and matching the Apple Leather Cases with different Leather Wallets. However, on the protective end, Apple's leather case simply cannot compare with Mous's almost ridiculous level of protection. Since they are both about the same price, the Mous case is the better deal, in my opinion.
Mous Limitless 4.0 Case: Should you buy it?
You should buy this if ...
You love the look and feel of full-grain leather.
You like the versatility of a MagSafe card wallet.
You need a super protective case that will hold up to any rough treatment.
You shouldn't buy this if...
You want a bright and colorful leather case.
You change cases a lot.
If you enjoy fine leather as I do, then you need this case. It's the perfect combination of high-quality materials, slim good looks, and intense protection. The iPhone 12 Pro Max looks dang good in this case, and when the MagSafe-compatible card wallet is attached, the case can totally replace your wallet. Snap it on or off, with or without a case. The Limitless 4.0 case works with all other MagSafe accessories, as well. Here we have versatility, protection, and a stylish design. That checks off all the requirements on my list!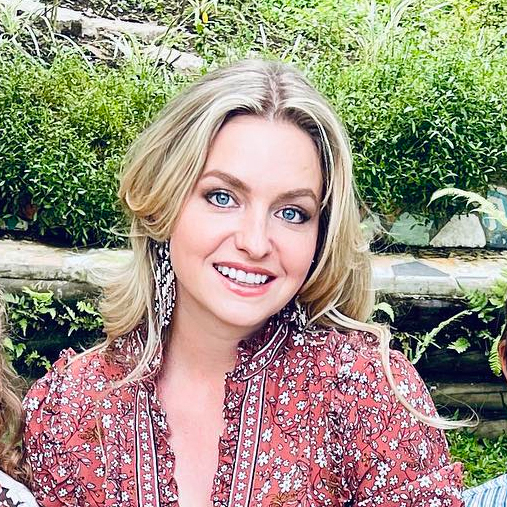 Jaclyn Kilani is a content writer at iMore. She's a longtime Apple addict with a flair for creating (written works, design, photos; you name it!) on her devices. Jaclyn has also worked in the marketing sector for over 16 years, dabbling in a bit of everything from writing to graphic design and digital marketing. In her heart of hearts, however, she is a born writer and an avid reader who adores everything about the written word. Someday she may even churn out a book or two.

Throughout her career, Jaclyn has also developed something of an addiction to all things Apple. Her professional and personal life is enhanced by an ever-growing collection of iPhones, iPads, MacBooks, Apple Watches, and even AirTags. Luckily, this expensive habit is of great use to her work at iMore, where she writes with authority on Apple products and the accessories that go with them.