MoviePass now prevents you from seeing the same movie more than once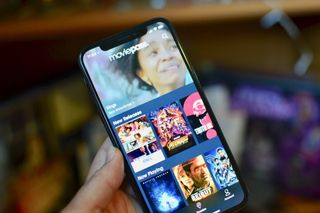 MoviePass – the lustrous subscription service that enables you to see up to one movie per day for just $9.95/month – just got a lot less appealing.
Following a change to the Terms of Service that just came in today, MoviePass subscribers are no longer able to see a certain movie more than once.
As of 12:49 PM EST, April 27, 2018, MoviePass's official support site says –
This change affects new and existing subscribers, including those that pay on an annual basis. The Android update for MoviePass to version 3.0.13 includes this new change. MoviePass is requiring users to update or their service will be suspended (NOTE: At the time of this writing, the iPhone update is not yet available in the App Store).
Opening the MoviePass app now presents you with a "friendly update" letting you know about the new rules, and any movies you've already seen using the service are now grayed out with a message that says "You've already seen this movie."
As someone who paid $89.96 during the $6.95/month promo in late March, this news is disappointing, to say the least. MoviePass does state in its TOS that it "reserves the right to change or modify the Service or subscriptions at any time", and for new or potential customers, this will simply be something they'll need to take into consideration before signing up.
However, for customers that pay for their membership upfront for all 12-months, it's a bit shocking that MoviePass is forcing them to abide by the same rules. That'd be like paying for an entire year of Netflix and then a few months later being told you can only watch one show per day. It'll likely help MoviePass to stop bleeding money as quickly as it is, but it's a terrible look for customer loyalty.
If you're a MoviePass subscriber or have been thinking about trying out the service, what's your take on this?
Get more iMore in your inbox!
Our news, reviews, opinions, and easy to follow guides can turn any iPhone owner into an Apple aficionado
When Joe isn't acting as the News Editor for Android Central, he can be found helping out with articles here and there at iMore. He was last spotted at Starbucks surrounded by peppermint mochas. Have a tip? Send an email to joe.maring@mobilenations.com!